"Leave the kids alone" – Child psychiatrist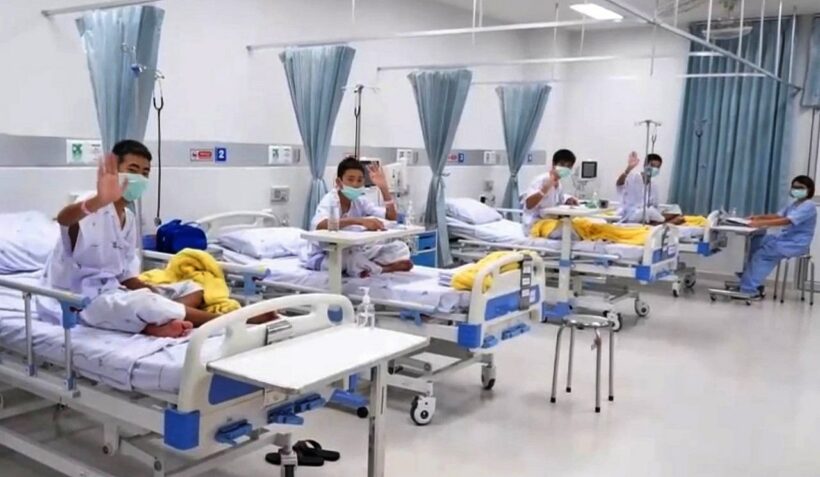 (4 minute read)
The global attention drawn to the dramatic rescue mission has shone a glaring spotlight on the 12 young footballers from the Mu Pa Academy, making them unwitting public figures. Psychiatrists are stressing that the boys should draw on their own personal strength and support from their families to avoid becoming tainted by fame.
Child psychiatrists are advising that the team members rescued from the Chiang Mai cave be left alone to get back to normal, warning that fame and being granted special privileges could cause lasting harm.
Dr Benjaporn Tuntasood, a child psychiatrist at Manarom Hospital who administers the "Kendekthai" Facebook page, which focuses on child psychology, said it was important to ensure the boys are allowed the privacy to grow up normally.
The admiration and privileges typically bestowed on public figures could harm their mental development and disrupt their recovery following the drawn-out trauma in the cave, Dr Benjaporn said.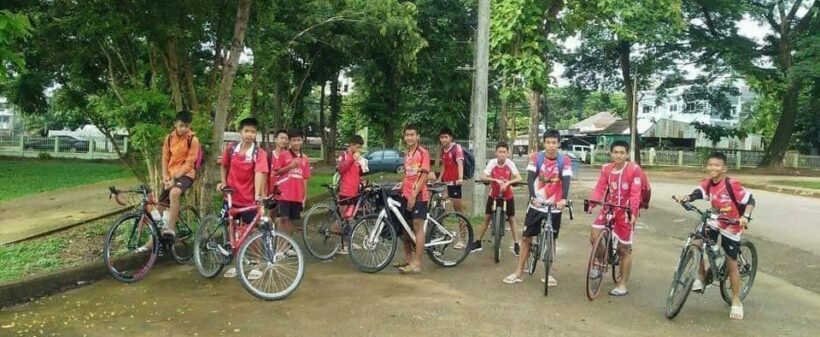 "What will heal these kids best is helping them return to normal lives as soon as possible amid the warm hugs of their families," she said.
"Too much public attention and society's high expectations will only increase the pressure and stress for the boys, who are already in a weakened mental condition. They've just survived the horrific situation of being trapped in a dark cave without food for nearly two weeks."
Benjaporn urged the news media and people in general to avoid showering the youths with too much attention and setting expectations too high. They can't be expected to grow up to be good adults just because so much effort went into their rescue, she said.
They're just ordinary adolescents and teenagers and should be left alone to pursue the same normal lives they enjoyed before getting trapped in the cave.
Read an editorial on this matter from The Thaiger HERE.
The "gifts" are being offered, though. Naresuan University is ready to give the boys, once they're old enough, full scholarships all the way to doctorate level. They were invited to watch Sunday's World Cup final in Moscow as guests of Fifa. Their doctors said that was impossible, but a private firm in Doha has proffered seats at the 2022 World Cup in Qatar.
Some of the boys' countrymen objected to such offers on social media, saying it was unfair that the same generosity wasn't being shown to those who made the dangerous rescue mission a success.
Dr Jiraporn Arunakul, a child psychiatrist with the Faculty of Medicine at Ramathibodi Hospital (Mahidol University) deemed it inappropriate to shower the boys with rewards because they were only the victims of a natural calamity. They'd already earned the greatest reward possible – surviving and being safely returned to their families, she said.
Jiraporn emphasised that the youths are at a crucial stage in their development. Giving them too many opportunities and shortcuts to success would destabilise their later lives, she warned, just as the survivors of the mining disaster in Chile, who were all adults, ended up suffering due to their fame.
"The most precious reward everyone can offer these brave teenagers is allowing them to get back to their normal lives," Jiraporn said.
STORY: The Nation
Keep in contact with The Thaiger by following our
Facebook page
.
Tourism Council of Thailand cites Thai baht as biggest challenge to tourism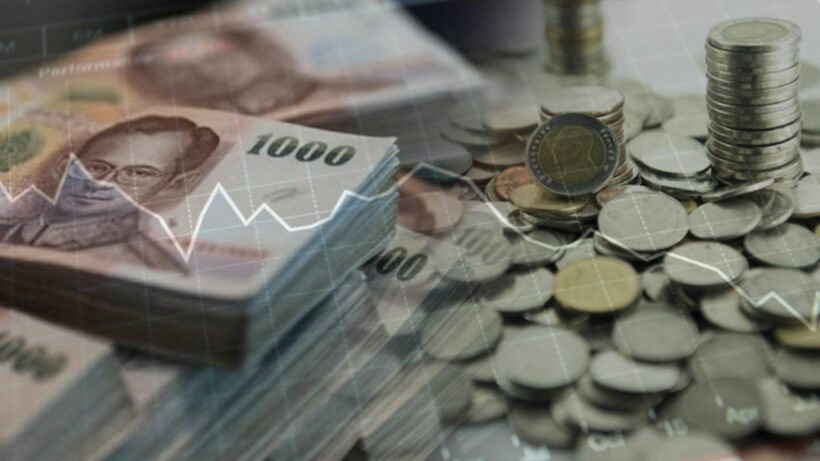 The strong Thai baht is proving to be the biggest obstacle in trying to lure tourists, according to The Tourism Council of Thailand who have had to lower its projection of over 40 million foreign visitors this year down to 39.7 million.
The president of the council says the surging baht is the main reason for the decline.
"It's frightening to see the baht so close to 30 to a dollar. It's the key reason for arrivals and receipts growth being lower than expected."
The country's significant current account surplus is being blamed for the strengthening of the currency and Somchai Amornthum from Krungthai Asset Management (KTAM) says that although the surplus is less than it was last year, it could still strengthen the baht, albeit at a slower rate.
"The baht could break past the 30 per dollar band at some stage next year, but the degree of currency appreciation is not expected to be too strong." KTAM predicts that the baht will be at 31 to the dollar by the end of the year and 30 by the end of next year.
It has outperformed every other Asian currency this year with its strength hurting exporters and the tourism industry. The Bank of Thailand is limited in what measures it can introduce, with the policy interest rate already low, and Somchai says any further policy easing would have limited effect.
SOURCE: chiangraitimes.com
Keep in contact with The Thaiger by following our
Facebook page
.
Italian busted in Australia smuggling heroin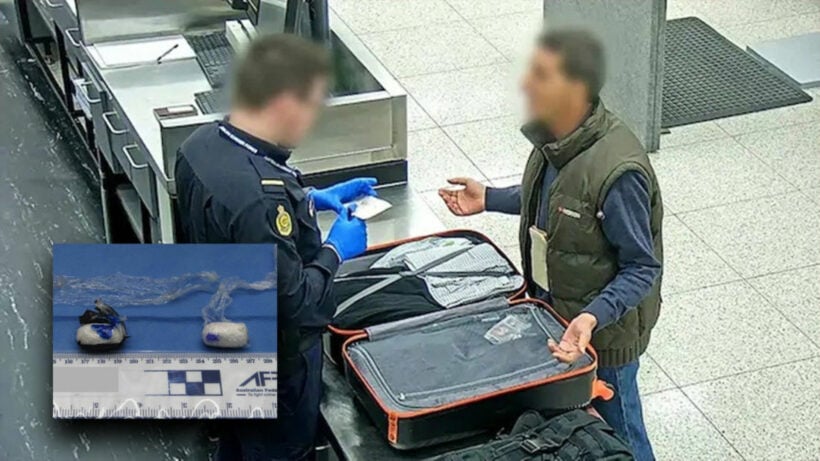 An 49-year-old Italian has been charged with drug smuggling after arriving at Perth Airport from Chiang Mai. He allegedly had about 300 grams of heroin, worth about 135,000 Australian dollars, hidden inside his body.
After trace technology during a baggage examination showed positive for narcotics, Australian Border Force officers referred him to the Australian Federal Police for an internal exam.
The man was taken to hospital where 63 pellets of heroin were allegedly found in his stomach. X-Rays also revealed three more pellets of heroin had been internally inserted into his rectum.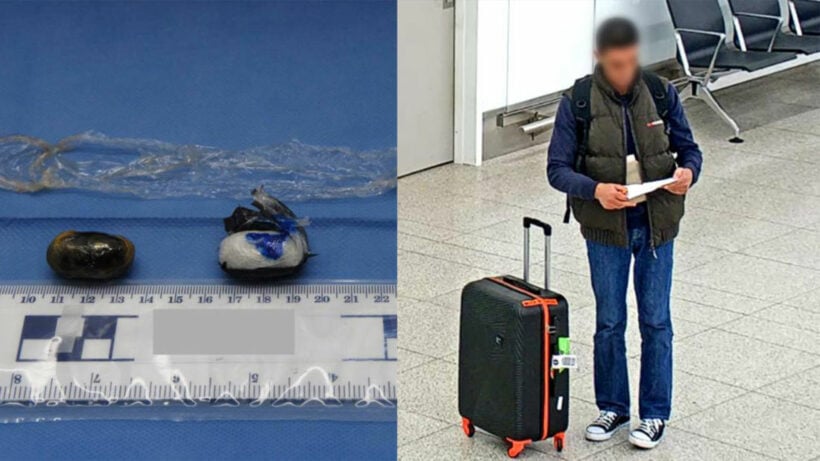 Photo: Australian Border Force
He was charged with importing a controlled drug and faces 25 years in prison.
A spokeman for the Australian Border Forcesaid the ABF is fully aware of the lengths people are willing to go to bring drugs into Australia.
"They not only risk lengthy jail time, but are playing Russian roulette with their own lives and health," he said.
"Smuggling drugs internally is an incredibly stupid endeavour. Furthermore there is a risk that stomach acid will eat through the wrapping of the heroin, consequently risking a fatal drug overdose," according to federal police.
SOURCE: chiangraitimes.com
Keep in contact with The Thaiger by following our
Facebook page
.
Earthquake could hit Chiang Mai and Chiang Rai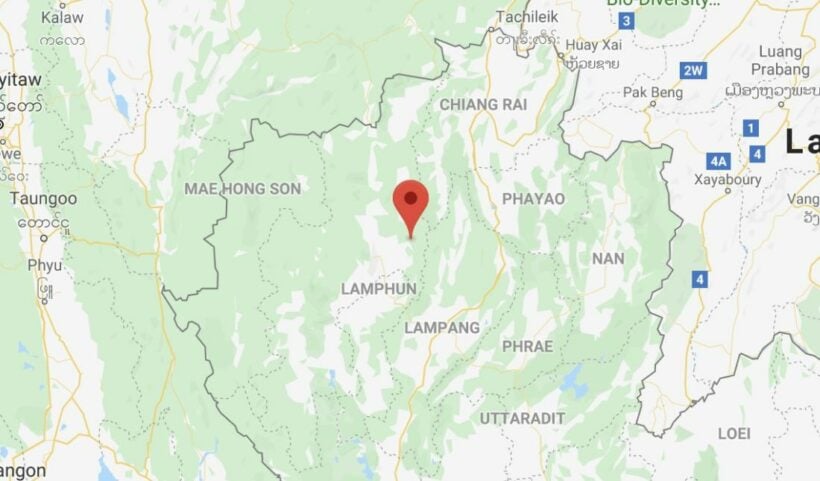 A magnitude 4.1 tremor shook seven districts of Chiang Mai and Chiang Rai on Friday night, prompting the Department of Mineral Resources to warn that the two northern provinces could face a magnitude 5 earthquake within ten years.
The prediction is based on analysis of movements in the Mae Tha fault lines, including the 5.1 ML quake in December 2006, centred under the Mae Rim district of Chiang Mai.
Geological studies in Ban Pong Samakkhi, Chiang Mai, indicate that the area experienced a 5.9 ML quake about 2,000 years ago.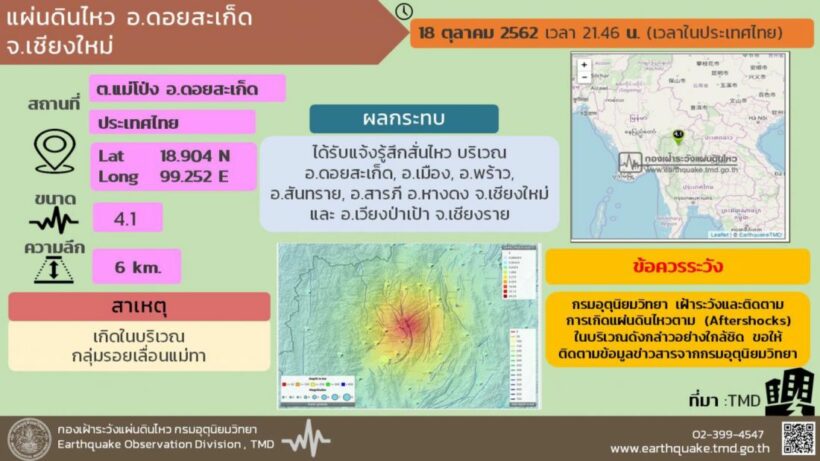 Photo : earthquake.tmd.go.th
Friday's temblor occurred at 9:46 pm, with its epicentre about six kilometres below the surface in Doi Saked district.
The tremor was felt in the Muang, Prao, San Sai, Doi Saket and Hang Dong districts of Chiang Mai and Wiang Papao district of Chiang Rai, though there have been no reports of casualties or property damage.
SOURCE: thaipbsworld.com
Keep in contact with The Thaiger by following our
Facebook page
.