Chiang Rai
Chiang Rai: "I thought it would be a recovery rather than a rescue"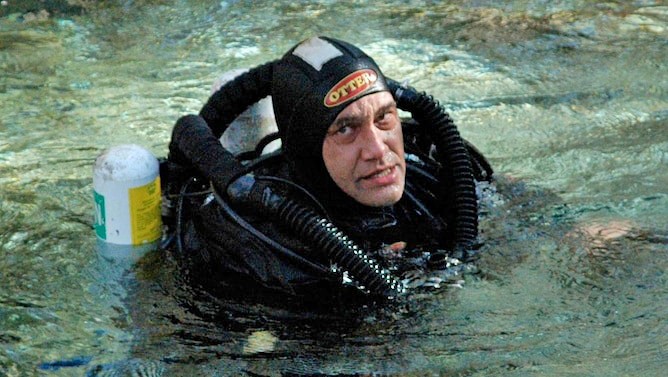 PHOTO: Perth vet and craig diver Craig Challen
An Australian diver from Perth, Craig Challen, has spoken exclusively about the Tham Luang cave rescue and why he had fears that some or all of them mightn't get out of the caves alive. Here are some of the main points from The Sunday Times interview:
• When Craig arrived in Thailand he thought the mission would be a recovery rather than a rescue
• He didn't think the boys and their coach could survive underground for months, one of the options proposed after the team were found
• He and Australian anaesthetist Richard Harris let the 13 members of the team collectively decide who would be extracted on each day of the operation
• Each of the boys was medicated before they were extracted to the extent "they didn't know what was going on"
• The narrowest section of the cave – reportedly only 38cm in width – required divers to attach an oxygen cylinder and mask to each boy before guiding them through on a tether.


A few excerpts printed in perth.com.au…
What sort of spirits were the kids in?
They were great given they had spent two weeks in there by the time that I saw them, and nine of those days without food.
The Thai Navy divers that swam in there to help them, a lot of credit goes to them — they were fantastic with the kids, keeping their spirits up and looking after them.
How did that work, did the kids have to swim through that section themselves?
No, they were in hand. They weren't stretchered, you couldn't fit a stretcher through.
It was one diver only per patient. The kids had a vest on and the cylinder attached to them in front. They were wearing full face masks and then a tether to the diver.
There was no point having two divers because you are single file anyway and it is only 10cm visibility in front of you so you couldn't see the other diver anyway.
Was that particularly narrow section the most harrowing part for the kids?
No — they didn't know what was going on.
They had drugs. We could not have panicking kids in there, they would have killed themselves and possibly killed the rescuer as well.
You can read the full interview with Craig Challen HERE.