Property slump in Thailand's North
Real estate developers in Thailand's North are a bracing for a slump in the residential property market, as the number of home buyers is dwindling and banks are imposing stricter rules on home buyers and reportedly denying mortgages. The president of the Chiang Mai Real Estate Association says the economic slowdown and lower confidence among buyers will lead to a further drop in the property market.
He says housing sales and transfers in northern Thailand slowed last year because of the US-China trade war. Many Chinese buyers were unable to get units transferred as moving funds from China to Thailand became more difficult.
"More than half of Chiang Mai's GDP is from the tourism industry, which is stumbling. Many job seekers today are those who used to work in the hotel business."
The president of the Phitsanulok Real Estate Association says his province will also see a market slowdown this year, due to lower purchasing power and weaker demand, in line with other markets across the country.
"As the virus spread in Thailand, some home buyers browsed housing projects online and decided to buy. Many of them were rejected for mortgages because banks have become more cautious than before the pandemic."
A spokesman for the Real Estate Information Centre says the absorption rate of residential supply in Chiang Mai for all types of residences is facing a drop, from 2.5-4.2% per month in 2019 to 1.1-1.6% this year.
"Housing Developers should be more wary of launching new supply this year. Especially as market sentiment will be unfavourable due to the pandemic. Also a large volume of unsold housing developments remain."
The REIC predicts that unsold homes in Chiang Mai will rise to at least 9,343 units by the end of the year; higher than the 5 year average of 8,694 and up from 9,149 units worth 35.42 billion baht as of the end of 2019.
Of the 2019 amount, 2,615 units worth 10.7 billion baht were completed and ready to transfer. The number of residential units being transferred in Chiang Mai this year is estimated at 12,156 units worth 23.14 billion baht, down 7.9% and 14.6% respectively from 2019.
SOURCES: Chiang Rai Times | Bangkok Post
Keep in contact with The Thaiger by following our Facebook page.
Never miss out on future posts by following The Thaiger.
Chiang Mai hotels slash prices amid ongoing slump in tourism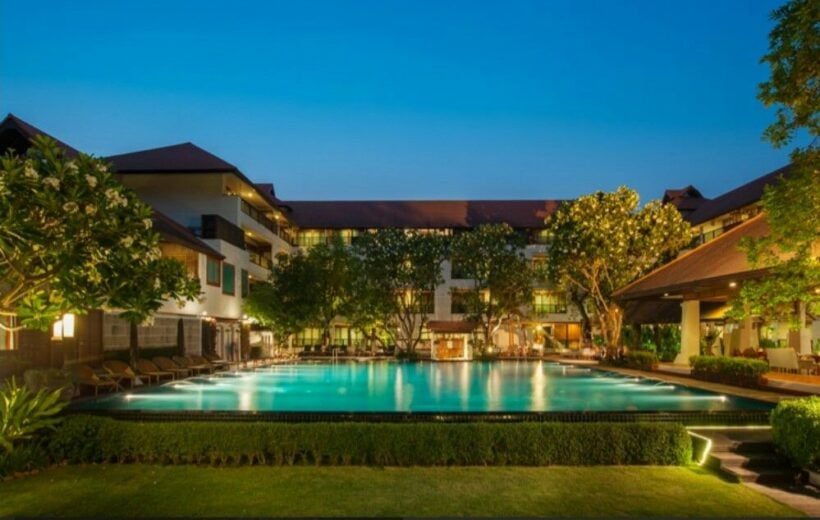 Hotels in the northern province of Chiang Mai have been forced to cut their rates by up to 90%, in a desperate bid to attract more domestic tourists. According to a Bangkok Post report, La-Iad Bungsrithong, from the northern chapter of the Thai Hotels Association, says with tourists mainly favouring the southern beach destinations this month, hotel operators in the north of the country are preparing for the forthcoming low season.
The resurgence of Covid-19 late last year meant that in December, only 1,000 Chiang Mai hotels, offering between 20,000 and 30,000 rooms, stayed open. This month, occupancy rates have plummeted to less than 3% and are not expected to rise beyond 5% during the Songkran holiday next month.
La-Iad says traditional target markets such as China are currently off-limits due to the Chinese government placing restrictions on citizens travelling out of the country.
"Even though vaccine distribution has started globally, the target markets for Chiang Mai such as China still cannot take outbound trips. Operators have to rely on the domestic market for the whole year."
She adds that the Rati Lanna Riverside Spa Resort, of which she is general manager, has cut room rates to 1,500 baht a night, compared to the normal rate of 13,000 baht prior to the pandemic.
Hotels are also being forced to explore new ways of making money, with around 30 hotels – all 4 and 5 star properties – now offering a "drive-thru" food service. La-Iad says hotel operators are also calling on the Chiang Mai office of the Tourism Authority of Thailand to provide visitors to the province with a 500 baht coupon to be redeemed in hotel eateries. She says the authority also needs to do more to promote inter-provincial travel, in particular from the south and north-east of the country.
In 2019, Chiang Mai welcomed 11 million tourists, with 70% of them being Thai. By contrast, there were only 1 million in 2020. This year's number is expected to be around 25% of the 2019 figure.
SOURCE: Bangkok Post
Keep in contact with The Thaiger by following our Facebook page.
Never miss out on future posts by following The Thaiger.
The Area Hotel Quarantine – tweaking Thailand's arrival options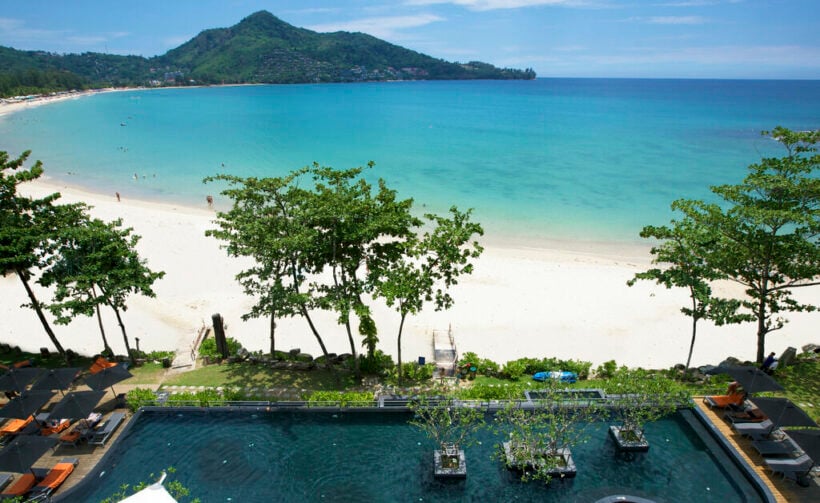 We spoke about the new proposal for an Area Hotel Quarantine last Friday and in Thailand News Today. The mandatory 14 day quarantine (magically extended a couple of days at many facilities at the foreigner's cost) remains the key sticking point for the return of tourists or travellers, in any significant or useful numbers. A number of visas and quarantine programs has done little to increase the numbers of foreign arrivals to Thailand.
The proposal, leaked out as a 'discussion' pending cabinet talks and a final decision, has not received much support from the overseas community that are trying to travel to Thailand, or former expats that are trying to get back. Many of the comments believe the 14 days, even restricted to a larger set of walls, is still too restrictive, costly and inconvenient.
"It would also be nice if the two weeks quarantine was not part of the visa! You get a two month visa minus the two weeks."
"It's still a prison if you can't get out. Voting with my feet"
"There's just not going to be any tourism until Thailand stops this 14-day quarantine nonsense."
The proposal allows guests to leave their hotel rooms after the first 3 days of a 14 day stay. The proposal is on the agenda for the next CCSA weekly meeting. The proposal was mooted at a meeting last Thursday and chaired by Thailand's Tourism and Sports Minister Phiphat Ratchakitprakarn.
After the first 3 days, guests would have another swab test before being able to spend the remaining 11 days meandering around the rest of the hotel complex (so, suddenly, REALLY large hotels in great locations become much more attractive). But they wouldn't be able to leave the hotel property.
The Area Hotel Quarantine is being seen as an accommodation for the hardest hit tourist zones in Thailand – Chiang Mai, Phuket, Krabi, Surat Thani (the 3 islands of Koh Samui, Koh Pha Ngan and Koh Tao) and Chon Buri (Pattaya). In all cases the key tourist zones are desperate for the government to ease restrictions or do something… anything… to help boost travel to the battered tourist economies that rely, mostly, on the visits from tourists.
After the 14 day AHQ the visitor will be free to travel anywhere around Thailand.
Last Thursday's conference call says that Ministers are trying to come up with ways to start re-opening up Thailand to more travellers from next month by expanding the options and slowly easing restriction.. They also want to re-open talks with neighbouring countries and other countries deemed 'low risk', or with high vaccination uptake, with travel bubble options, hopefully by May.
About vaccinations, the government is also considering plans to have a no-quarantine option for visitors to come to Thailand as long as they've been vaccinated. But the Public Health Ministers says they are looking at the lead from the World Health Organisation about how to administer this sort of 'vaccine passport' access as there needs to be a greater body of knowledge about the efficacy of various vaccines. The International Air Transport Association is also in discussion with airlines and governments about restricting access to international travel for people who have been vaccinated.
It was also disclosed this week that some foreigners in the first batch of golf quarantine, where they have to stay in their room for 3 days then can roam around the golf course and play golf, have tested positive for the coronavirus after the test on the third day of their stay. Another batch of Villa Quarantine tourists, visiting Phuket at the end of February, have all returned negative test results.
SOURCE: Bangkok Post
(The hotel depicted in the main photo may, or may not, be associated with the Area Hotel Quarantine program)
Keep in contact with The Thaiger by following our Facebook page.
Never miss out on future posts by following The Thaiger.
Thailand to introduce "area quarantine" for international visitors from April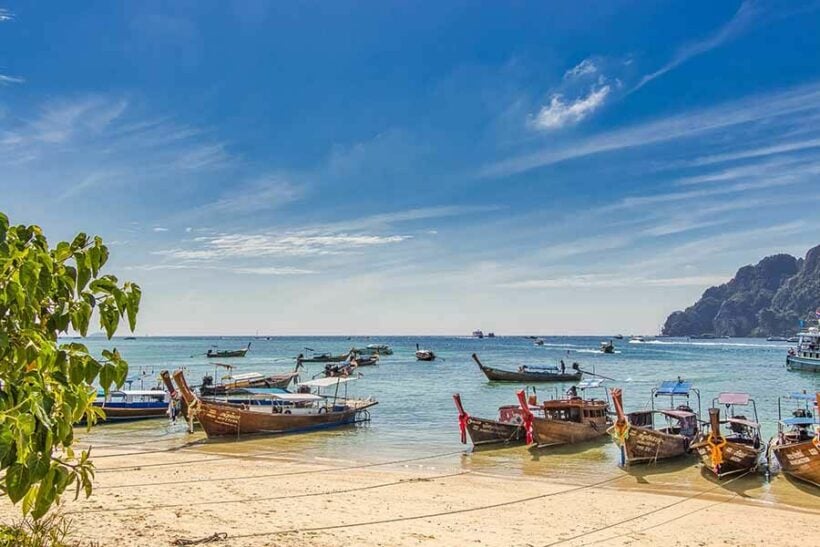 From next month, foreign visitors to the Kingdom will be able to experience the delights of "area quarantine", after the government confirmed the scheme for 5 provinces. Following a meeting with the Public Health Ministry, the Tourism Minister Phiphat Ratchakitprakarn confirmed that Phuket, Krabi, Chiang Mai, Chon Buri (Pattaya), and Surat Thani (Koh Samui and Koh Pha-ngan) have been chosen to pilot the scheme.
Foreign tourists opting for area quarantine will be required to remain in their hotel rooms for the first 3 days of their stay. They will be tested for Covid-19 and, if negative after 3 days, will be allowed to leave their room and roam freely around the resort for the remainder of their 14-day quarantine. At the end of the 14-day period, they will once again be tested for the virus and, if negative, allowed to travel around the quarantine area.
In order to avail of the scheme, tourists will still need to fulfil the other requirements for travel, including obtaining a Certificate of Entry, a negative Covid-19 test 72 hours prior to travel, and adequate health insurance. Nation Thailand reports that the area quarantine plan will be run by 29 travel agencies, under TAT supervision.
The area quarantine scheme comes as the TAT hails the success of the first "golf quarantine" scheme, which operates in a similar manner. Travellers from countries considered "low-risk" for Covid-19 can come to Thailand for a golf holiday at approved golf resorts in the Kingdom. Conditions are similar to those attached to area quarantine, with the golfers having to spend the first 3 days in their room, test negative for the virus, and then enjoy free rein of the resort, with a few rounds of golf thrown in.
Thailand's economy has been decimated by the fallout from the pandemic, in particular the loss of international tourism. The current mandatory 14-day quarantine period is seen as the biggest hurdle to overcome in order to re-ignite the sector. In 2019, international tourism contributed 2 trillion baht out of a total 3.01 trillion baht tourism trade. In the same year, tourism made up 17% of Thailand's GDP.
SOURCE: Nation Thailand
Keep in contact with The Thaiger by following our Facebook page.
Never miss out on future posts by following The Thaiger.