Heavy rains leave provinces on flood alert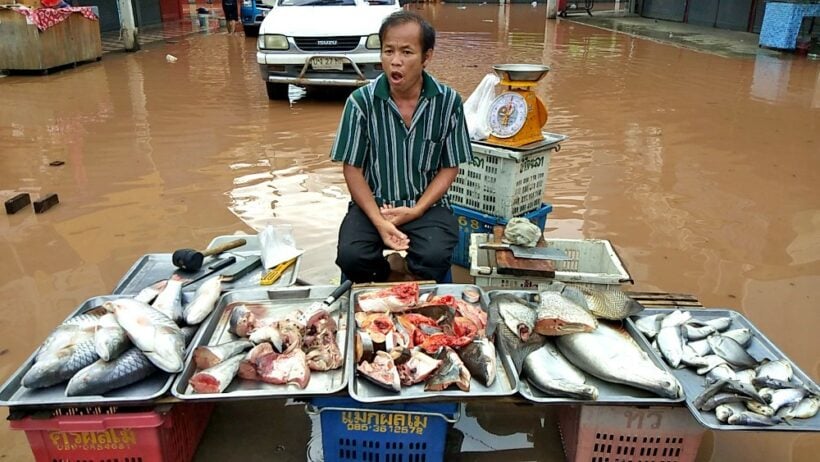 Tropical storm Bebinca has now moved westwards into Myanmar as it continues to weaken but it's left a trail of floods behind as home and farmland across the the north and north-east as rivers and canals swelled with the heavy rains. Around Petchaburi the situation is still perilous for residents in the wake of the Kaeng Krachan Dam.
In Chiang Rai, a large section of a half-completed flood barrier along Lam Nam Kham canal in Tambon Mae Kham, Mae Chan district, collapsed, inundating 230 homes in four villages with floodwater up to a metre deep. Residents of Ban Moung Khammai Moo 11 and Moo 13, Ban Rong Kor Moo 4 and Ban Santhat Moo 9 were sent scrambling as the tide submerged roads as well.
The runoff then also submerged 100 homes in Tambon Jajawatai further downstream.
Chiang Rai Governor Prajon Prajsakul dispatched officials to help people evacuate their homes and to distribute drinking water and food. Prajon said 76 villages in 23 sub-districts of six districts had seen flooding in recent days, but he expected most to return to normal soon if the rain stopped.
In Muang Nan, home to Tangjit Nusorn Market, flooding was not as severe. Nan Governor Paisal Wimonrat and disaster-prevention chief Narong Inso inspected the Ban Don Kaew sluice gate to supervise repairs to broken panels. With pumps installed around affected areas, officials were optimistic that the situation would improve – again, if the heavy rain lets up.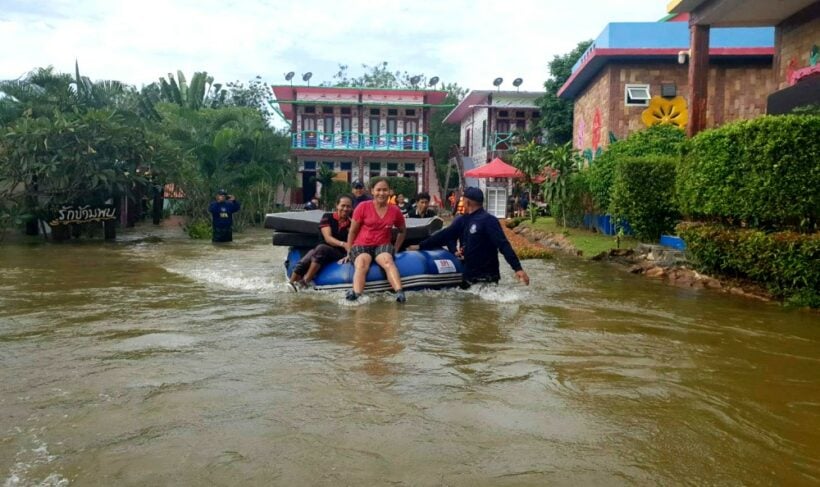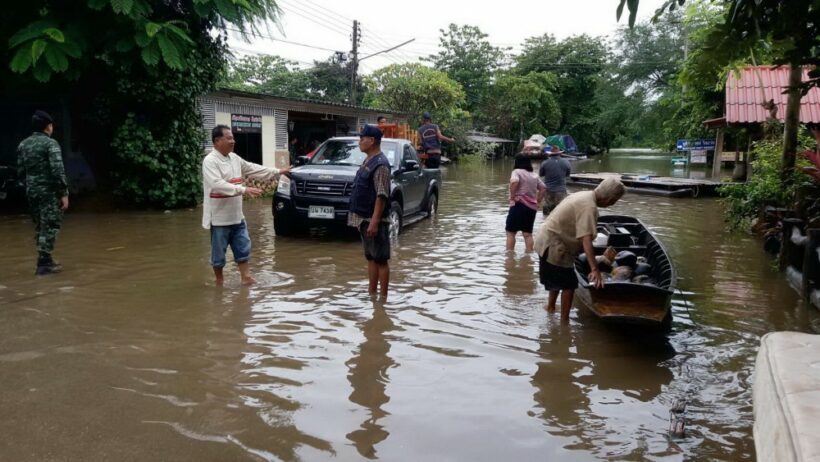 In Chiang Khan and Pak Chom districts in Loei, the Mekong River had risen to within one metre of breaching its banks as of 7am yesterday. Residents living along the river and connected canals were bracing for floods and prepared to evacuate if necessary, Chiang Khan district chief Chatchapong Art-kaew said. Downstream in Nong Khai, the Mekong reached its highest level of the year yesterday – 11.91 metres – with overflow spilling into to low-lying homes and farmland in Tha Bo district on the southern bank.
Sluice gates were closed and pumps installed in Muang Nong Khai and 3,000 sandbags were prepared.
In Phetchaburi, the Kaeng Krachan Dam was holding nearly 767 million cubic metres of water as of 6am yesterday, representing 108 per cent of its capacity. The sluice gates remained close to minimise impacts on nearby communities, but water was being released via spillways and 20 siphon pipes were installed to help drain it.
As the water was flowing at the rate of 247 cubic metres per second, from the Kaeng Krajan Dam to the downstream Phetch Dam, lowlying downstream areas located between these two dams were flooded. The Tha Yang, Ban Lat, Muang and Ban Laem districts which were downstream from the Phetch Damj were not yet flooded as of press time but Phetch River running through them were rising and inundating some riverside lowlaying areas.
Dozens of specially designed boats to push water were anchored in the river at Ban Laem with their engines trying to hasten the current towards the Gulf.In Kanchanaburi's Sai Yok district, people living along the Kwai Noi River in Tha Nam Pak Saeng felt the double impact of flooding from the rain-swollen river and fromVajiralongkorn Dam, which was releasing water at a rate of 43 million cubic metres per day.
With that amount to be boosted to 53 million cubic metres from August 23-27, residents were told to move belongings to higher grounds.Residents along both sides of the Moei River in Tak's Mae Sot district, meanwhile, were warned of possible flash floods. The river had risen close to the "red alert" level near the First Thai-Myanmar Friendship Bridge in Tambon Tha Sai Luad, disaster-prevention chief Kittisak Boonchan said.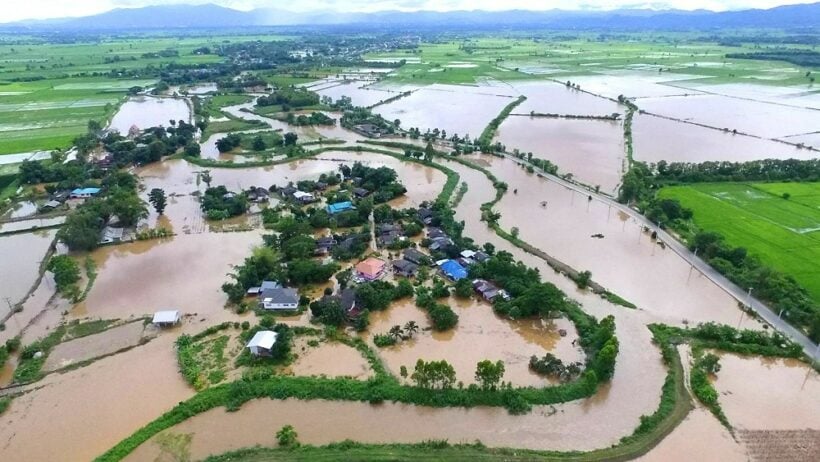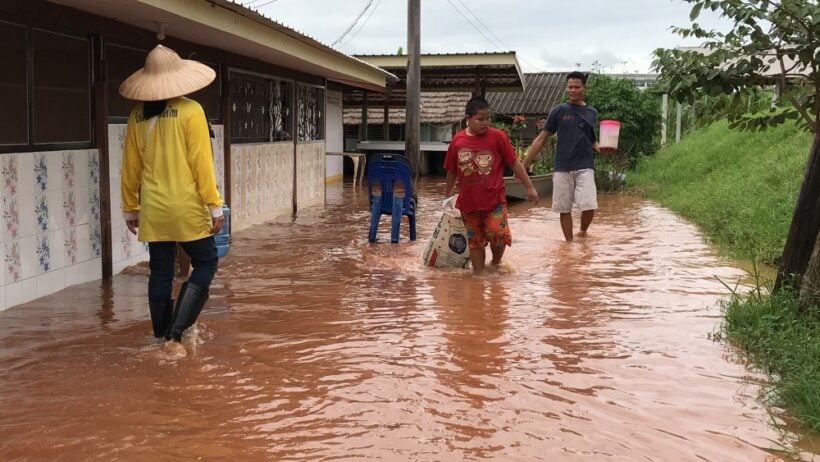 SOURCE: The Nation


Read more headlines, reports & breaking news in Chiang Rai. Or catch up on your Thailand news.
British backpacker returns home for Easter after being jailed in Thailand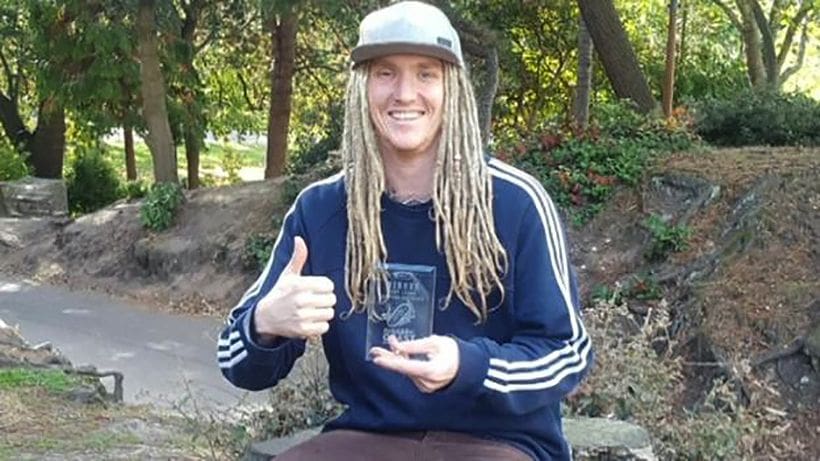 PHOTOS: Facebook.com
A British backpacker is back in the UK for Easter after being released from prison after being incarcerated for 10 days over a 'trivial' offence.
26 year old Chris Dodd told the BBC he was arrested for picking up a mobile phone he found on the ground whilst waiting for a taxi at the Chiang Mai airport. He was accused of theft after taking it with him to his accommodation.
According to Chris, he says he picked up the phone trying to find the owner. In doing so he moved it to a different location – considered theft under Thai law. He says his intention was to report it to police and find the owner when he arrived at his hostel accommodation.
Police identified him on airport CCTV. He was arrested at the hostel.
Prison guards shaved Mr Dodd's head but gave him the shaved-off dreadlocks saying he could keep them.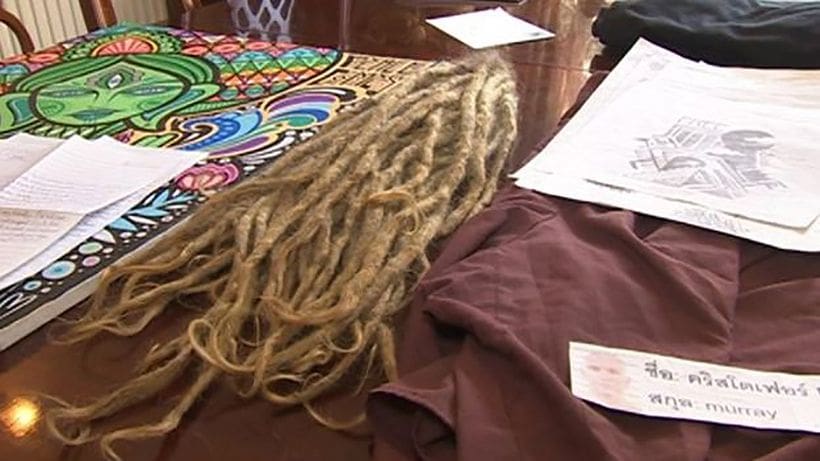 "I was stripped naked, sent in, given a blanket."
"Nobody spoke English. It was really intimidating. You just have to fight for a space on the floor and you have people's legs all over you," Chris told the BBC.
According to his lawyer he faced a five year prison sentence if convicted, but the charges against him were eventually dropped and he was able to leave Thailand. Mr Dodd was released on bail after family and friends raised £20,000 (828,000 baht).
His lawyer told Mr Dodd to leave Thailand immediately after being released. The charges were dropped last Friday.
SOURCE: BBC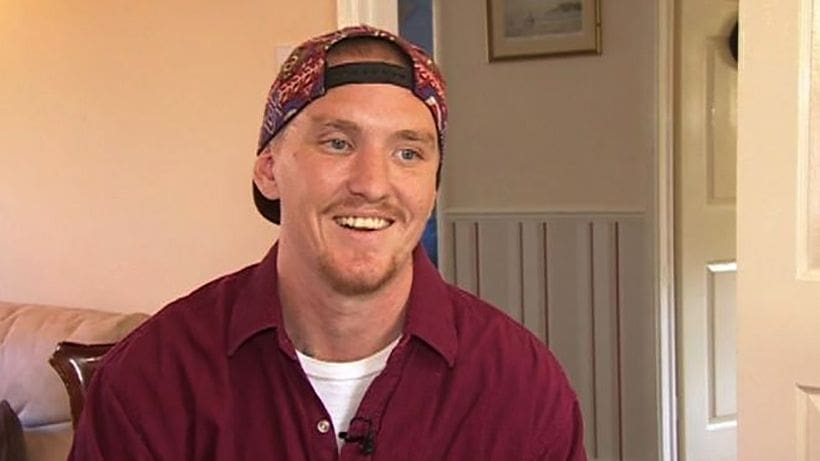 Freak summer storms damage 1,000 houses around Chiang Mai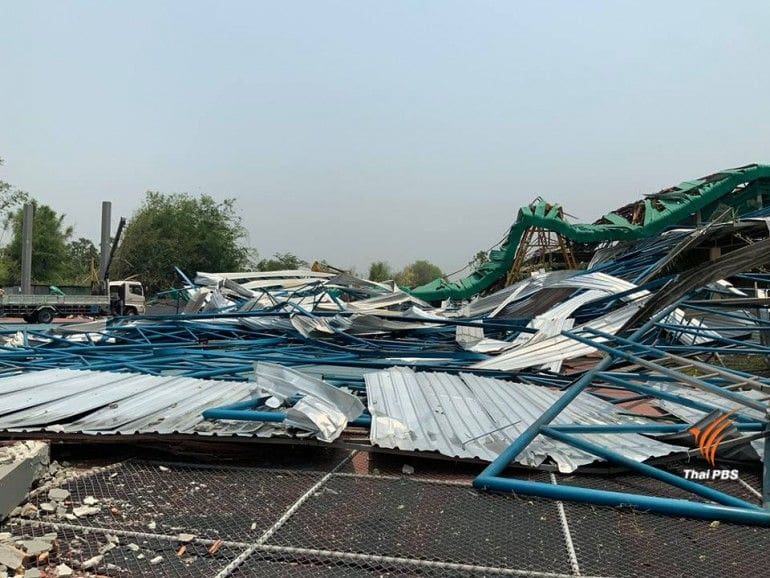 PHOTO: Thai PBS
Up to 1,000 homes were damaged by gusty winds and storm cells over the weekend around Chiang Mai. Ten districts were blacked out for several hours when a freak rain storm struck on Saturday, ripping off the roofs of homes and flinging debris around the districts.
According to the provincial public disaster prevention and mitigation office, the worst-hit district was Hang Don where many houses had their roofs blown off by the gale-force wind which also downed many power poles causing power outage which lasted for several hours. About a dozen cars also sustained damage from flying debris.
Water and power supplies, cut off for many during the storm, were restored later on Saturday evening.
Construction materials such as roof tiles and corrugated iron sheeting have been sent by the office to the affected areas to affect immediate repairs pending detailed assessments of the damages.
The Third Army Region has set up a mobile kitchen at the municipal office of Tambon Nong Kwai to provide free food to the victims on the request of His Majesty the King.
SOURCE: Thai PBS
Mae Hong Son continues to be plagued with fires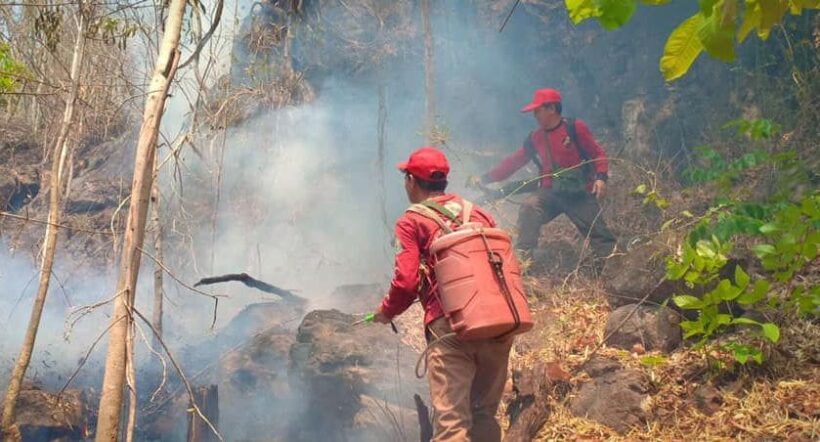 Mae Hong Son province continues to be plagued by forest fires despite the ban and the raging haze and smoke problems.
In recent months, Mae Hong Son has been struggling with haze most of the time with flights to its airport limited at the height of the crisis. Exposure to the serious air pollution has become a threat to the health of locals. Authorities continue to blame outdoor fires as the key cause of smog.
However, illegal outdoor fires continue to be detected.
Satellite images confirmed that there were at least 23 hotspots in Mae Hong Son yesterday. Of them, 13 were in Sop Moei district.
Kampanart Prachongpim, who heads Mae Hong Son's forest-fire control division, says that teams from several provinces had come to Mae Hong Son to help extinguish forest fires that were often caused by people. At least, two bushfires extinguished yesterday were caused by people going into the forest to collect forest produce. According to him, by the time these forest fires were put out, about nine rai of forest reserves had been destroyed.
Mae Hong Son is 100 kilometres north west of Chiang Mai, near the Myanmar border.

SOURCE: The Nation