Thai PM says Cabinet is adding new pollution controls, while academic finds solutions ineffective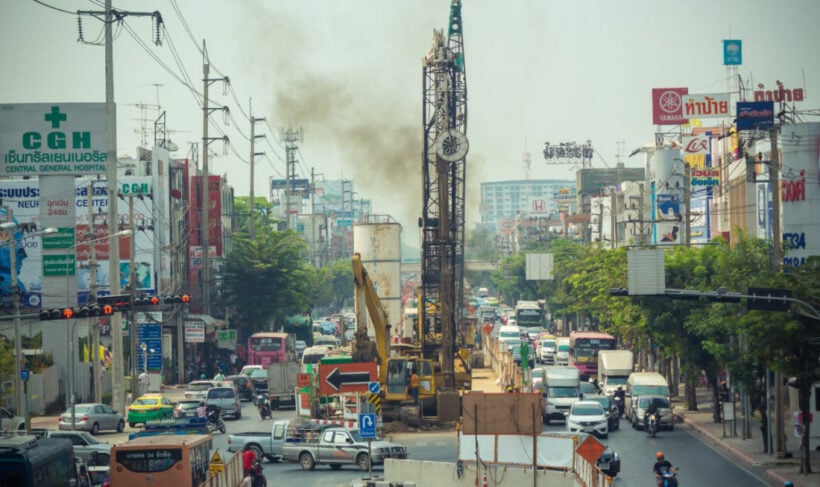 In his weekly televised show yesterday, PM Prayut Chan-o-cha said his government has always been concerned about air pollution, especially PM2.5 or microscopic dust particles, which he put down to smog from other countries, traffic jams, burning of farming waste, factory emission and dust from construction sites.
"PM2.5 is dangerous, especially for children, babies, pregnant women and elders, whose immunity is too fragile to tackle the microscopic dust."
"People should be particularly careful during December as there are no winds or rain to blow away the dust."
He also urged people not to panic, saying it is necessary to understand all the issues first. He explained that the Cabinet approved a proposal last week to tackle the pollution crisis at four levels.
"We have explained them to all provinces and have asked for coordinated cooperation".
The premier had previously warned that the authorities would arrest polluting car owners. Meanwhile, an academic was pessimistic about the effectiveness of the measures implemented by the government.
Sumet Ongkittikul, research director at Thailand Development Research Institute told The Nation… "Removing polluting cars from Bangkok streets will not help much as long as diesel-powered vehicles continue plying the streets of the capital."
Instead, he said, the government should follow China's way of tackling air pollution in Beijing, where it promoted the use of electric motorbikes and cut down on the number of cars.
SOURCE: The Nation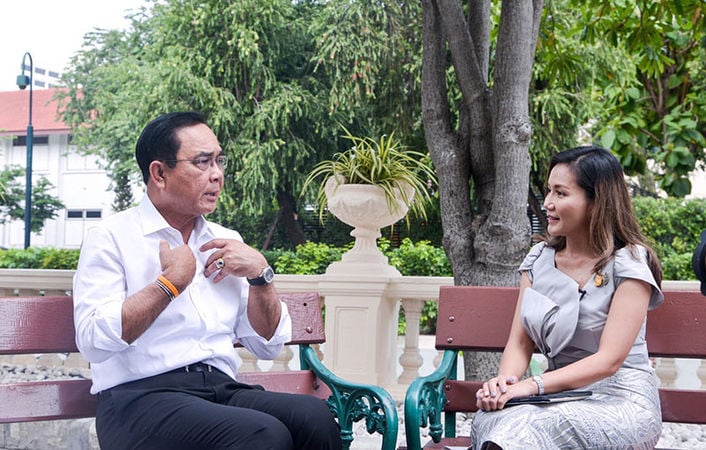 PHOTO: Prayut Chan-o-cha speaking in his weekly TV appearance – Royal Thai Government
Keep in contact with The Thaiger by following our
Facebook page
.
Never miss out on future posts by
following The Thaiger
.
Report claims air pollution "kills thousands", costs billions annually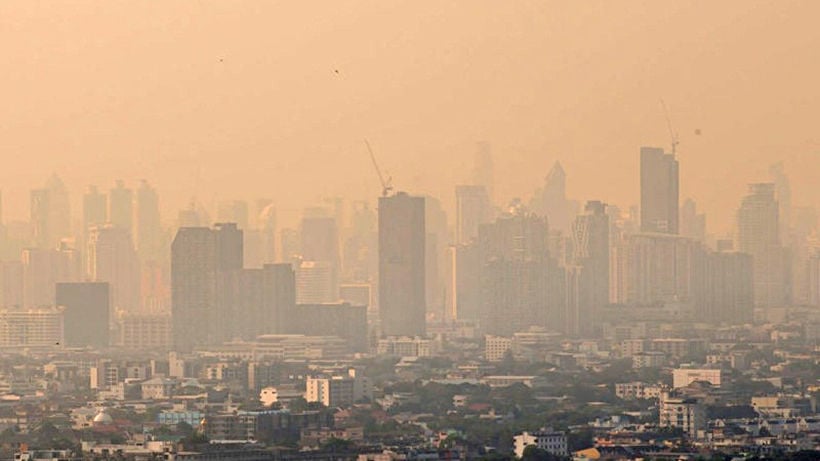 "In mere months, major cities around the world have lost tens of thousands of lives and well into the tens of billions of dollars in economic productivity." New data released by environmental groups makes claims that air pollution in Bangkok alone has caused some 6,800 deaths and an economic loss of 81.4 billion baht so far this year. The data, released online earlier by the Helsinki-based Centre for Research on Energy and Clean Air, Greenpeace – Southeast Asia and the real-time air quality monitor IQAir Air Visual, measured smog in 28 major cities worldwide and used models devised by the […]
Poll shows most Bangkok residents dissatisfied with public bus service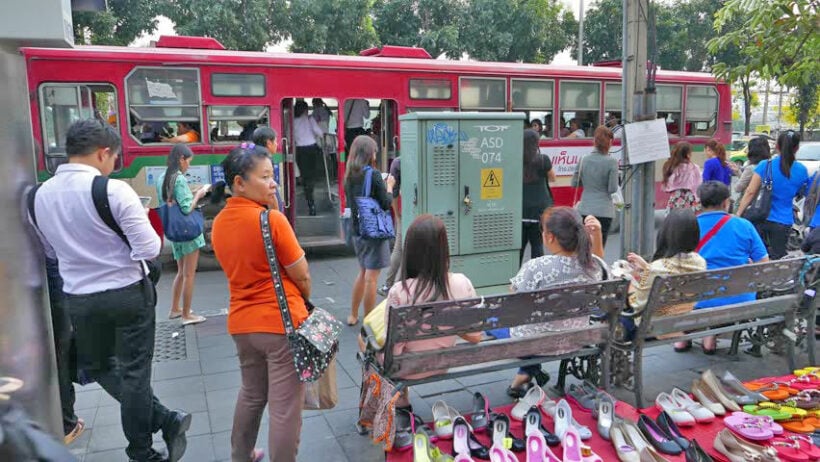 A recent survey by Bangkok Poll showed most of the city's residents aren't satisfied with the capital's bus services, citing long waiting times, shabby conditions and thick black exhaust. The poll, conducted June 25-29 by the Bangkok University Research Centre, surveyed 1,299 people aged over 18 to gauge public satisfaction with city buses. The largest group, 46.7%, said they were unsatisfied with buses operating on Bangkok streets; 33% were partly satisfied and 20.3% were mostly satisfied. Asked to identify the problems with the capital's public buses, 61.1% complained of long waiting and inadequate numbers of buses. Another 51.7% said most […]
Government claims they're serious about northern air pollution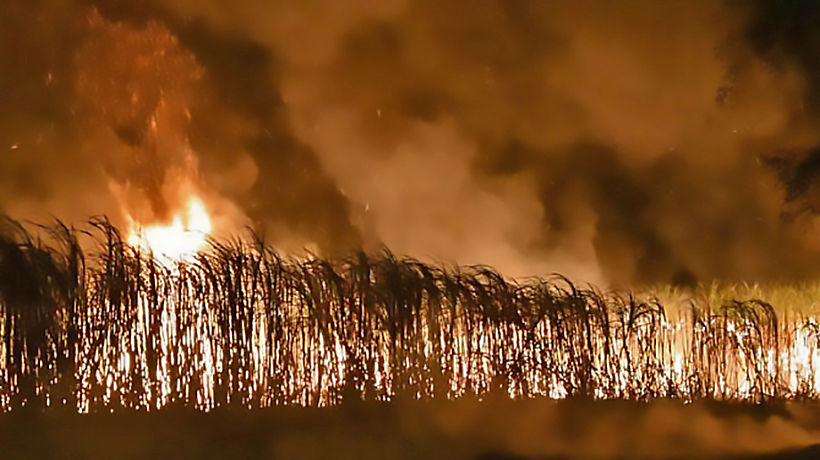 Thailand's northern provinces, particularly Chiang Mai and Chiang Rai, suffer mightily during the annual plantation burning season, infamously known as "smoky season," when farmers there and in neighbouring Laos, Myanmar and Cambodia burn their fields in preparation for the next harvest. The season lasts from January to April, and during that time Chiang Mai often rates as having the worst air quality in the world. But now the government says it's taking air pollution seriously and aims to clean up the North. Chiang Mai's air quality problems have been a consistent issue, since the northern Thai city was declared 'most […]