"There is no safe level of alcohol use" – The Lancet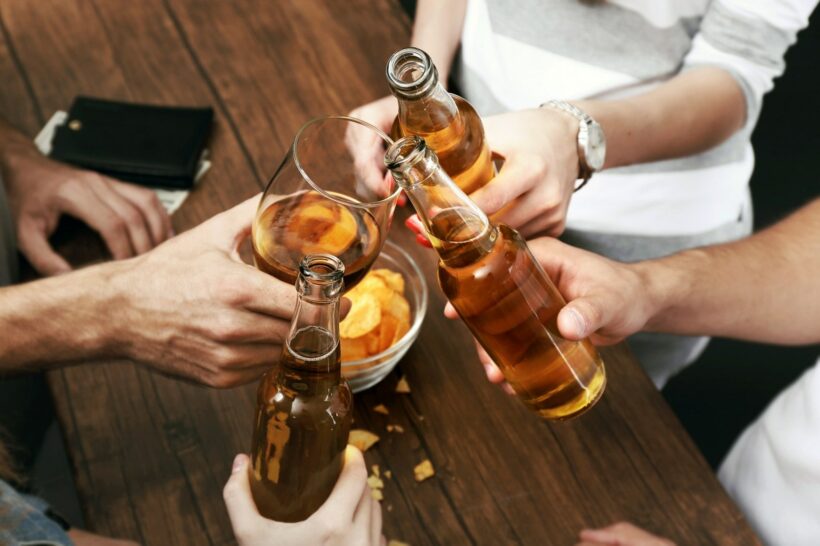 The Lancet, the world's most respected scientific and medical journal, reports that there is no 'safe' level of alcohol consumption in a new report.  The journal has editorial offices in London, New York, and Beijing. The findings of the study were released yesterday (Thursday).
The report follows up on evidence collected in an analysis of 2016 global alcohol consumption and disease risks. The Lancet study, funded by the Bill and Melinda Gates Foundation, uses data from the 2016 Global Burden of Disease report, which included information on premature death and disability from over 300 diseases by sex and age in 195 countries over a 26 year period.
Some of the key points in the report conclude…
• In 2016, alcohol was the leading risk factor for disease and premature death in men and women between the ages of 15 and 49 worldwide
• Alcohol accounts for nearly one in 10 deaths, according to the study
• For all ages, alcohol was associated with 2.8 million deaths that year
• Deaths include alcohol-related cancer and infectious diseases such as tuberculosis, cardiovascular diseases, intentional injury such as violence and self-harm, as well as traffic accidents and other unintentional injuries( such as drowning and fires)
• Alcohol in breast milk may lead to lower cognition in kids
Denmark, Norway, Germany and Argentina led the way in world-wide consumption of alcohol during 2016. In Denmark 97% of men and 95% of women said they consumed alcohol in the year of the study.
The report alludes to the enormous costs to society in policing, regulation, domestic violence and health costs related to alcohol use and abuse.
One of the study's key authors says that the most surprising finding was that even small amounts of alcohol use contributed to health loss.
"We're used to hearing that a drink or two a day is fine. But the evidence is the evidence."
The report shows that China, India and Russia led the world in alcohol-related deaths in men and women during 2016, partly according to their pollution sizes. The United States ranks fifth among men and seventh among women, the UK ranked 21st for men and ninth for women.
David Spiegelhalter, the Winton Professor for the Public Understanding of Risk at the University of Cambridge, is quoted in a CNN report saying that the report doesn't take into account some of the social benefits that alcohol may provide.
"Given the pleasure presumably associated with moderate drinking, claiming there is no 'safe' level does not seem an argument for abstention. There is no safe level of driving, but governments do not recommend that people avoid driving,"
King's College London alcohol researcher Robyn Burton describes the study "state-of-the-art."
"The conclusions of the study are clear and unambiguous: alcohol is a colossal global health issue," Burton wrote.
In a statement trying to counter some of the report's findings, the Alcohol Information Partnership, a group comprising eight of the world's biggest liquor companies, released a statement saying…
"Nothing in this study challenges the array of studies suggesting that choosing to drink moderately is associated with a decreased risk of some health issues and a lower risk of death. We advocate sensible drinking by those who choose to drink and support consistent, evidence-based advice, which enables people to make their own informed choices about alcohol."
SOURCES: The Lancet, CNN


Are you considering a medical procedure abroad? With Thaiger Medical you can research hospitals and doctors, choose a destination in Thailand or abroad, and book an appointment today.

Read more headlines, reports & breaking news in Thailand. Or catch up on your Thailand news.
Money can't buy happiness in Bangkok – new study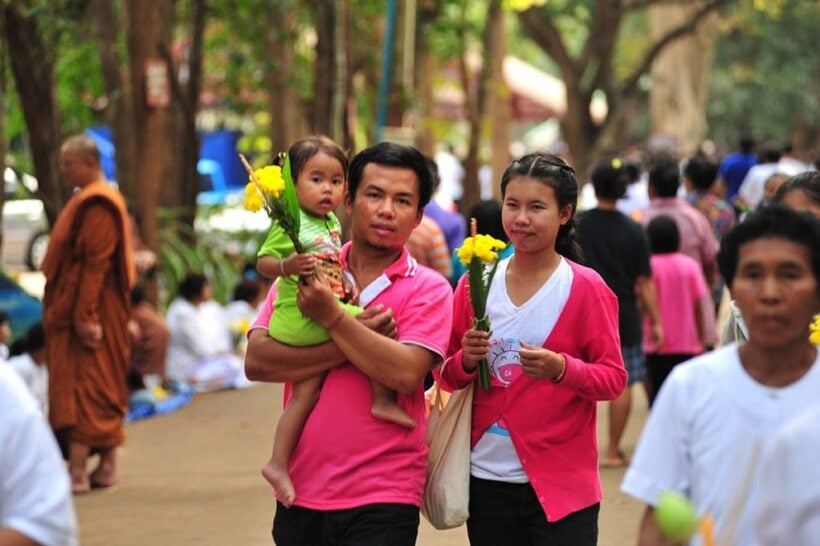 by Chularat Saengpassa
Findings, from the "Integrative Thai Family Study Based on Family Life Cycle", have been released and underline the importance of a work-life balance for Thais.
Families living in Bangkok are the least happy despite having the highest average income compared to people living in other parts of the country, a recent study found.
Long, exhausting commuting hours, little communication among family members and pollution appear to be the most common killers of happiness in the capital.
Elsewhere, financial problems are the main threat to happiness.
On average, a Bangkok family earns about 29,300 baht per month – much higher than families in other provinces – but the level of well-being is the lowest.
On a scale from 1 to 5, the well-being of families in Bangkok scores at just 3.59. In the Northeast, the average income per family stands at just about 10,800 baht a month, but their well-being score is 3.8, while families residing in the Central region (excluding Bangkok) earn 17,600 baht a month and enjoy a well-being score of 3.72.
Families in the North earn about 14,300 baht a month and score 3.74 on well-being charts, while those in the South appear to be the happiest, scoring 3.84 on the well-being scale and earning about 20,200 baht a month.
"They also remind relevant organisations that they should deliver help to people of certain age groups," the project's chief, Professor Rutja Phuphaibul said.
She pointed out that elderly widows were the least happy, followed by children who had to live |with relatives because their parents had to be away for work.
"Elderly people face the risk of going into depression and committing suicide. They need special attention," Rutja added.
She also recommends that parents spend more time with their children.
Funded by the Thailand Research Fund and Mahidol University, the project studied family development, well-being and other related factors with the aim of helping pave the way for the introduction of measures to boost happiness and deliver better changes in society.
The study used nine indicators to determine family happiness, namely relationships, roles and duties, economic situation, self-reliance, community cohesiveness, spiritual development, education, healthcare and sufficient living.
'Economic situation' won the lowest score, reflecting that most people generally need some form of financial help.
"State welfare is still required," she said.
Also, she said, when categorised by family type, the happiness score generally drops among families that have babies or a relative above the age of 80.
Read the rest of this story at The Nation HERE.
Immigration officers asked to show leniency to foreigners applying for retirement & marriage visas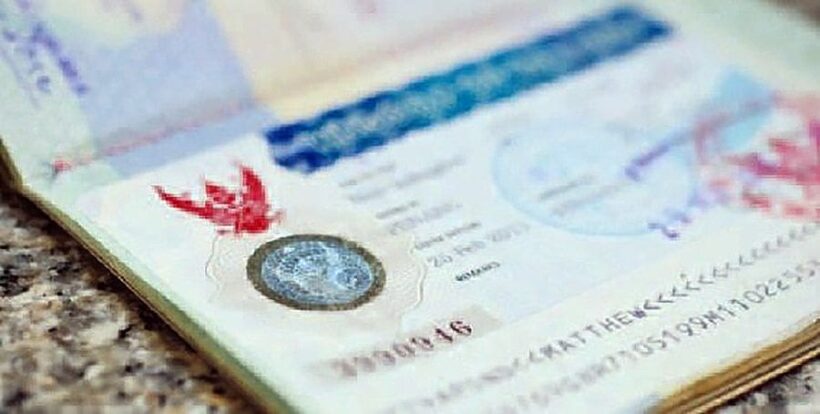 Thai immigration say that they're willing to show leniency to foreigners in the prickly subject of proving income when applying for retirement and marriage visas and extensions.
Immigration chief Police Lieutenant General Surachete Hakparn acknowledges that some applicants may have difficulty in providing the now required 12 months worth of bank statements.
Where this is the case Surachete has instructed immigration officers that, up to the end of 2019, they will have discretion to accept evidence of less than 12 monthly transfers from overseas.
Appplicants given leniency in this case are being told that this is a one-off exemption and that their applications for the next renewal will not be accepted without a complete set of documents according to the order.
The order comes after revelations last year that a number of embassies in Thailand, including the UK, USA and Australia, would stop issuing income letters or affidavits, which had been used by expats to confirm their income when applying for a retirement or marriage extension.
This was forcing some foreigners applying for 'retirement' or 'marriage' visas to show 12 monthly transfers of either 65,000 baht or 40,000 baht paid into a Thai bank account.
Those affected by the new requirements are questioning if they will still be able to obtain a retirement or marriage extension even though they were not able to provide the 12 months worth of statements now required.
Best to consult your visa agent or go directly to your local Immigration office for an 'off the record' chat before you submit your documents.
English translation below…
SOURCE: ThaiVisa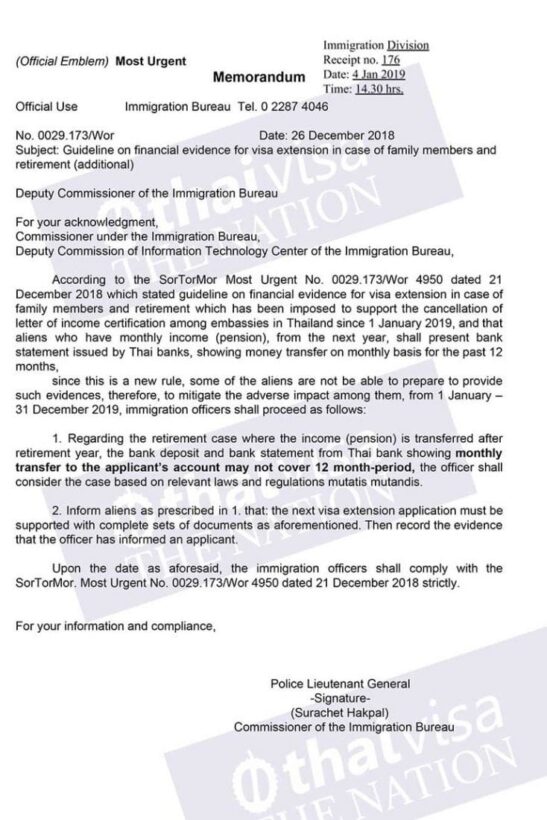 Thai Airways charges British passenger 80,000 baht for extra luggage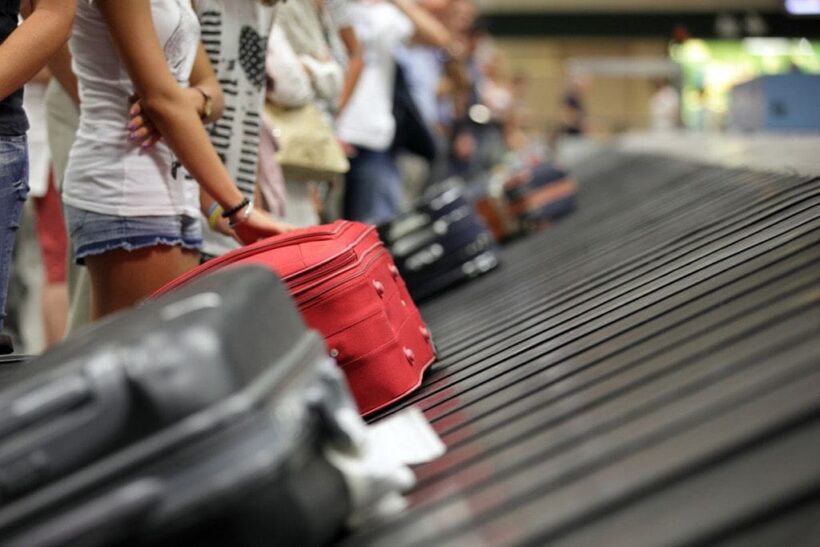 PHOTO: Thai Airways
A British expat has been charged a whopping 79,825.13 baht by Thai Airways for extra luggage on a flight to London from Bangkok.
The report was posted by Thai Visa.
The incident occurred when the man in question (who is not named) was on the Thai Airways website purchasing 20kg extra luggage each way, and was quoted 975.90 Thai baht, a reasonable price. But when the automatic receipt was generated and the man was shocked to find out that the transaction had been processed by Thai Airways in British pounds, not Thai Baht.
The cost of the original ticket was of 544 Pounds ( 22,234.08 baht) and now he had been charged 1,951.80 POUNDS (79,825.13 baht) for the luggage.
The 'victim' logged into his Barclays mobile banking App to find that the transaction was there and still pending. The situation was made worse when the man called customer service at Thai Airways, who he says 'did nothing to help him'.
On the phone with the airline, he says that they were 'absolutely awful', rude, dismissive, and even told him 'you have to pay'. When he asked the airline for a refund they weren't willing to acknowledge the problem or even investigate. He tried to explain to them that there must be a glitch in their system as the currency has changed without the price being adjusted.
With no help from Thai Airways it was the man's bank who were more rational and could see that this was a suspicious charge. Barclay's flagged the transaction as fraudulent, which triggered an instant insurance claim, and had the man refunded the full amount back to this account.
The insurance company will now pursue claims against Thai Airways to recover the amount.
"They've made it completely clear that they don't give a sh*t about their customers. 80,000 baht for one bag is just madness! A grain of common sense was all that was needed to resolve this amicably, but Thai Airways would rather steal from returning customers than help them. I will never use Thai Airways again, and I will warn everyone of their unethical practices and lack of integrity."
Over to you Thai Airways…
SOURCE: Thai Visa