Dining: Something for everyone at Moon Bistro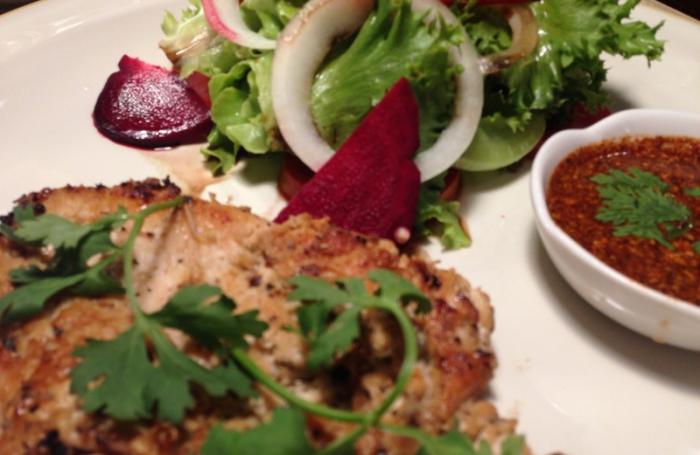 PHUKET: With the Cherng Talay area filled with flashy eateries, it is often difficult to decide where to grab a bite to eat. Driving down Lagoon Road, a small joint named Moon Bistro and Restaurant catches the eye at first glance.
This elegantly-designed restaurant appeals to tourists, as well as long-term expats and locals, with both indoor and outdoor seating separated by large glass doors.
The owner, Mazar Jobi, is an interior designer by profession, and has done a commendable job creating an atmosphere that is both functional and inviting, by painstakingly crafting each aspect from the walls to the furniture. The high canopy-style ceiling fits well with the wooden interior, while the walls are adorned with large paintings that complement the funky, yet laid-back atmosphere Ms Jobi has strived to create.
The restaurant has recently expanded their menu to include a larger variety of both Thai and 'farang' food, with regular favorites such as burgers, sandwiches, soups and steaks, as well as offerings for those with a more adventurous palate.
After a refreshing lemon and ginger welcome drink, I started with some 'nibbles', including spring rolls wrapped in shrimp, and chicken satay. Ms Jobi, who is a gracious host and interacts frequently with all her customers, explained that the idea behind her restaurant is an upscale joint with a relaxed vibe, offering reasonable prices and quality food.
The main course consisted of pasta served with a chicken creme sauce and mushrooms, calamari stuffed with minced chicken, Tom Yum seafood soup, garlic fried rice and chicken with coconut curry, as well as a sausage chicken baguette which I packed away for some delicious midnight snacking.
Although I was quite full before dessert (the portions are generous, unlike some other restaurants in the area), I couldn't help but reach for a few mouthfulls of mango with sticky rice, which was a great end to a satisfying meal.
In an area brimming with higher-priced cafes and bars, the Moon Bistro is refreshingly affordable. Average prices for entrees are 200-250 baht, unless you're ordering steak, which will set you back about 550 baht tops. A number of meal-in-a-box options are also available, with prices starting at 120 baht (not including delivery charges).

For more information, contact Moon Bistro and Restaurant on 092-414 2914. Delivery is free within a 5km radius.
— Zohaib Sikander
Keep in contact with The Thaiger by following our
Facebook page
.
Chon Buri coffee shop in a converted aircraft ordered to close temporarily – VIDEO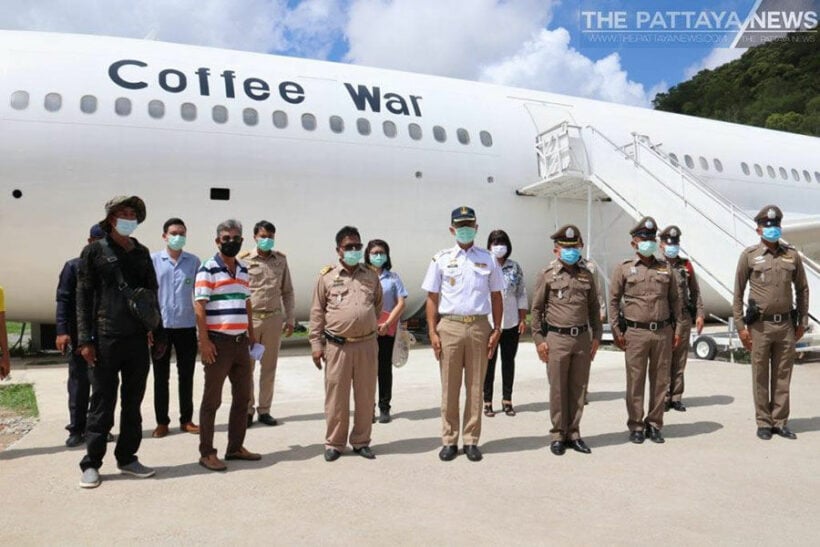 A novel coffee shop set up in a decommissioned Airbus 330 has been ordered to close temporarily after the business simply became too popular after going viral on social media. It's understood thousands of customers a day were arriving for a latte or cappuccino from "Coffee War" in Sattahip, a district in the south of Chon Buri province.
Manager Suttipong Boonloi says the aircraft cost 10 million baht and was converted into a quirky cafe selling coffee for between 60 and 80 baht a cup. He adds that strict Covid-19 hygiene measures are already in place, including temperature checks, the wearing of masks, regular disinfection of surfaces, and hand sanitiser being made available for customers. Furthermore, only 60 customers are permitted "on board" at any one time, with each customer limited to 40 minutes inside.
Public Health officials, accompanied by Sattahip District Chief Anucha Intasorn, have asked the coffee shop to close for a week, in an attempt to alleviate the daily overcrowding and dissipate the enthusiasm. Officials say Covid-19 remains a risk and such large numbers increase the chance of a resurgence in the virus. The province of Chon Buri, including Pattaya, has now gone more than 60 days without any new cases of community transmission.
The unusual coffee shop is similar to a venture in Korat, north-east Thailand, where another entrepreneurial spirit has created a restaurant inside a retired Airbus A330. Both aircraft were formerly part of the Thai Airways fleet. There might be some more unused aircraft available soon…
SOURCE: The Pattaya News
Keep in contact with The Thaiger by following our
Facebook page
.
Thailand disease expert says salmon cannot be infected with Covid-19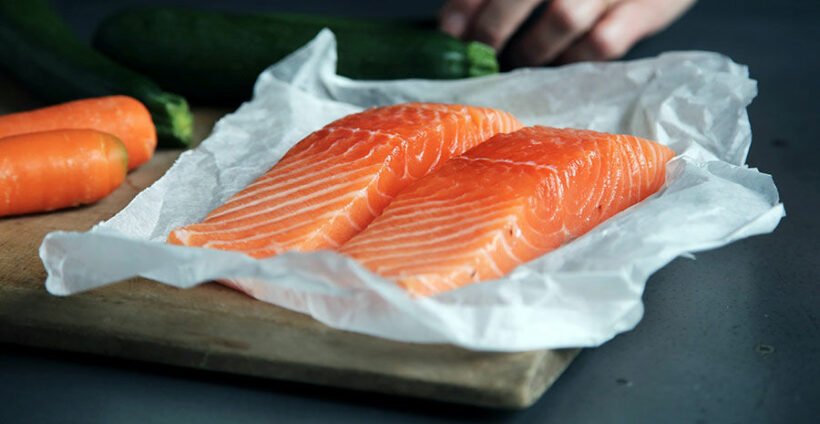 Fish lovers can relax, says the deputy director-general of Thailand's Disease Control Department. "It is not possible for salmon to be contaminated with Covid-19.: Dr. Thanarak Palipat's reassurance comes amid reports that chopping boards used for imported salmon at a market in China could carry the virus.
Beijing's Xinfadi Market is at the centre of a new Covid-19 outbreak, with the Chinese capital recording 106 new cases since last Thursday. However, Dr. Thanarak says he doesn't believe it's possible for the salmon itself to be contaminated with the virus.
"We have not studied the case in detail, but we believe salmon cannot be contaminated with the Covid-19 virus. We believe that the sellers contracted Covid-19 from their cutting boards."
However, a report in Nation Thailand quotes Dr. Thanarak as saying the Disease Control Department has always cautioned against eating raw meat or fish, warning that it could carry other germs.
"We always emphasised that people eat hot, cooked food and use a serving spoon while eating. We also advise that vegetables and fruits be washed before they are eaten."
SOURCE: Nation Thailand
Keep in contact with The Thaiger by following our
Facebook page
.
Pattaya police chief battles Thailand's Iron Chef in cook-off for the needy – VIDEO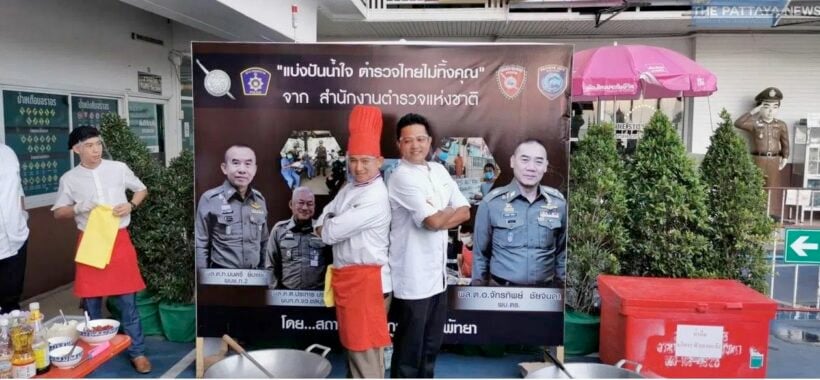 Police in Pattaya are doing more than continue their project to cook food for the needy and unemployed: yesterday they had an upbeat cook-off between the police chief and a famous Thai TV chef. The project is designed for locals who are unemployed or furloughed due to the current Covid-19 crisis. Read more about that HERE.
The Pattaya City police chief took on Thai celebrity chef Kengraratwat Wichianrat, from the show Iron Chef Thailand. The chief is wearing the red hat in the video below:
They cooked around a hundred meals for some of the locals deeply affected by the lockdowns ad closure measures, while officers provided proper physical distancing, hygiene standards and a queue system for diners, all of whom ate for free.
SOURCE: The Pattaya News
Keep in contact with The Thaiger by following our
Facebook page
.