Phuket tiger's protective nature blamed for attack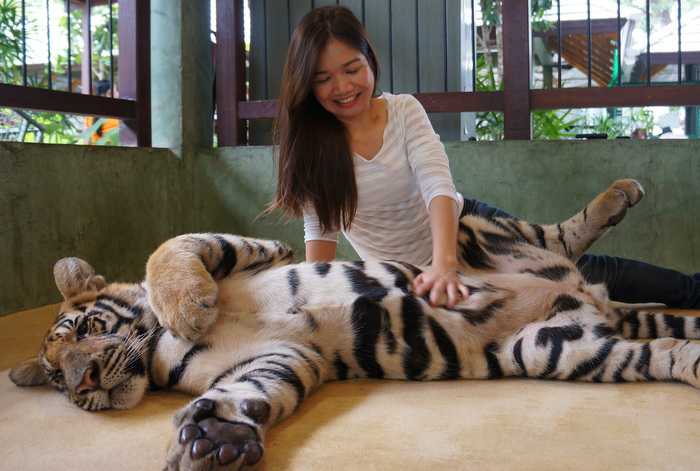 PHUKET: Tiger Kingdom staff blamed the protective nature of a tiger for the attack on an Australian tourist in Phuket on Wednesday.
"We believe the tiger was trying to protect our staffer, so it bit Mr Goudie. Notice that it attacked him instead of the staffer, who was standing closer to the tiger's head," Tanawin Boonpang, Phuket's Tiger Kingdom supervisor, told the Phuket Gazette in an exclusive interview today.
Paul Goudie, 49, was mauled by the tiger after he entered its cage to have his photograph taken with the animal (story here).
"We sat with two tigers, not a problem, as we moved around we sat with another tiger. My brother-in-law was taking a few pictures. And just as we proceeded to leave, I stood up, and the tiger turned and just decided to have a go. And just took a nice chunk out of one leg, and had a go at the other leg, had a go at the stomach," Mr Goudie said from his Phuket International Hospital bed after receiving stitches for the bite wounds.
Tiger Kingdom has covered all of Mr Goudie's medical expenses.
"The staff and everything was just fantastic, they were there straight away trying to get the tiger off me. It was really good," he said.
Mr Goudie came to the facility with family members, choosing a package that allowed them to be photographed with three different sizes of tigers: very small, small and medium.
"At the third tiger cage – the one with the medium-sized one – two people in his group had already finished taking pictures with the tiger, as had Mr Goudie. However, when he was getting up, it looked like he was about to fall. Our staffer, who is supposed to stand at the head of the tiger, quickly moved to support Mr Goudie – he was afraid Mr Goudie might fall on the tiger," explained Mr Tanawin, who was near the cage at the time. "It seems like the tiger believed Mr Goudie was attacking the staffer."
Staff quickly broke Mr Goudie free from the tiger and isolated the big cat to ensure that it didn't attack again. First aid was provided on-site as staff waited for an ambulance to arrive.
"I certainly bear no grudges to the tiger or to Tiger Kingdom because, as I said, the staff, management, everyone have been absolutely brilliant, and the hospital has been fantastic," Mr Goudie said.
The tiger is no longer available to the public, and will be retired, confirmed Mr Tanawin.
SAFETY
"It really was an accident; it could have happened at any tiger park in the world. We saved our customer and quickly had the situation under control," Mr Tanawin said.
Four times a year, Tiger Kingdom staff are trained in handling emergency situations at the facility.
"They know what to do if a tiger escapes or if it attacks a person. Their fast action on Wednesday is a tribute to this," Mr Tanawin said.
Tiger Kingdom remains open from 9am to 6pm. Though no changes have been made in its safety protocol as of yet, the company is considering changing its policy on allowing customers to enter cages.
"We have done our best to ensure the safety of our customers. We usually have one staff beside each tiger when a customer enters a cage. However, we will consider having more staffers working with a single tiger if a customer is elderly or overweight – this way we can better support them," Mr Tanawin said.
WARNINGS
When customers arrive at Tiger Kingdom, they are given the opportunity to go inside a tiger's cage to be filmed or photographed.
"If they want to go inside, we have them read and sign an agreement stating that they understand that there is a risk. We also provide insurance. Then, our staff explains what is allowed and not allowed," Mr Tanawin said.
Warning signs and reminders for proper conduct when dealing with a tiger are posted at the facility's entrance and on every cage.
"There is a notification when you walk in on how to approach the tiger, no running, and information like that… and to always listen to the instructor," Mr Goudie recalled.
The signs have pictures and are in English.
BREEDING
Tiger Kingdom breeds and raises its own tigers with the permission of the Bureau of National Parks, Wildlife and Plant Conservation (DNP), Mr Tanawin explained.
The facility has 46 tigers, but only 28 are currently on show for customers.
"The tigers are raised by people from when they are a just a cub. We are sure that they are close to people and not aggressive," Mr Tanawin said.
"When they are first born, we separate them from their mothers and feed them by hand. Then, when they are two months old, they start to meet more people so they can develop a close bond with us and think of us as friends."
Tigers more than three years old are retired to a 200-rai property in Chaing Mai, Mr Tanawin explained.
"If they are older than that, they are not as safe for humans to be around. However, we take care of them for the rest of their lives," he said.
Tiger Kindgom is in the process of securing three Royal White Bengal Tigers for the park.
"We expect them to arrive by the end of the year. It takes some time, because we do everything legally under the Convention on International Trade in Endangered Species of Wild Fauna and Flora (CITES).
COMING BACK
Mr Tanawin is encouraged that Mr Goudie is planning to return to the facility.
"I am very happy that he wants to come back and visit again. We are very comfortable with our safety precautions and would like everyone to have the opportunity to see these big cats," Mr Tanawin said.
"They really are like cats – they play, they sleep. Some people say that we use drugs to control them, but that is simply not true."
Though he is still waiting for his wounds to heal, Mr Goudie confirmed that he would like to return – but maybe to just observe from outside the cages this time.
"I certainly would like to go back there again at some stage, maybe not for photos, maybe just look through the cage. It might cost me my marriage if I try to go in there a second time," he said.
— Chutharat Plerin
Top 10 things to do in Phuket during the wet season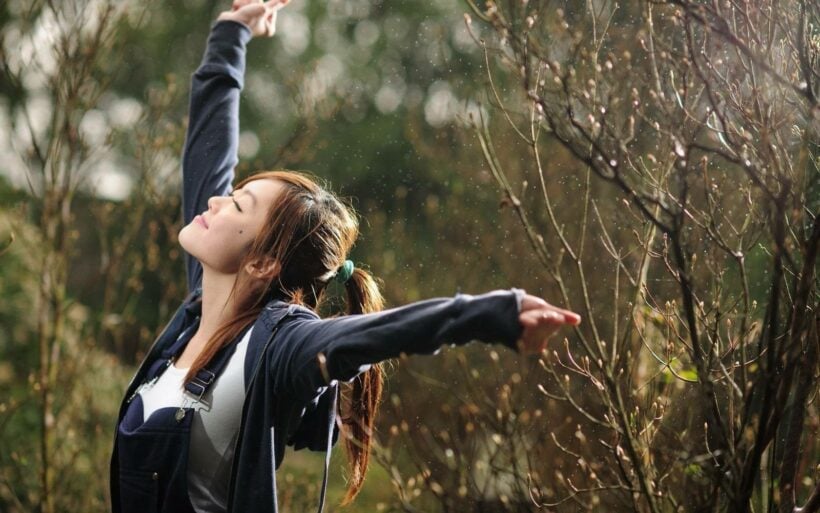 There's a bit of rain around. No worries. It's rainy season and the island looks a lot better when it's all green and the dams are filling. Try something on our instant list of the ten things you can do when it's wet and raining in Phuket. 
So here is our completely random Top 10 things to do whilst it's wet and raining in Phuket.
One of the best shows on the island. There's pre-show 'walk around' displays where you can see Muay Thai matches, traditional Thai villages and elephant shows (you can choose not to attend these if you're ethically sensitive about animal shows). Then it's into the theatre for an astonishing show about Thai culture and history which will blow your mind. For everyone in the family.
I've been 20 or more times – always take tourist friends there for a lesson in Thailand 1.0. Almost impossible to explain what you'll see but, believe me, it's worth the price. There's also a mega-international buffet available before the show. Take your appetite. Even when it's wet or raining, the show is always on – they cleverly adapt the schedule to fit around the rain.

There's the famous Simon Cabaret in Patong – there is also the companion show in Samkong – better parking and a newer theatre but much the same show. "The prettiest girls in Asia" they say. Completely family friendly but be prepared for a few questions after the show if you take the kids. Also, if you want to get a picture with one of the performers after the show you'll need to hand over 100 Baht or so for the pleasure. The shows are bright, spectacular, fun and a lot of fun. You'll forget about the rain and wet outside. In the middle of the island adjacent to the Samkong intersection is the Aphrodite Show, in the same vein as the Simon Star shows.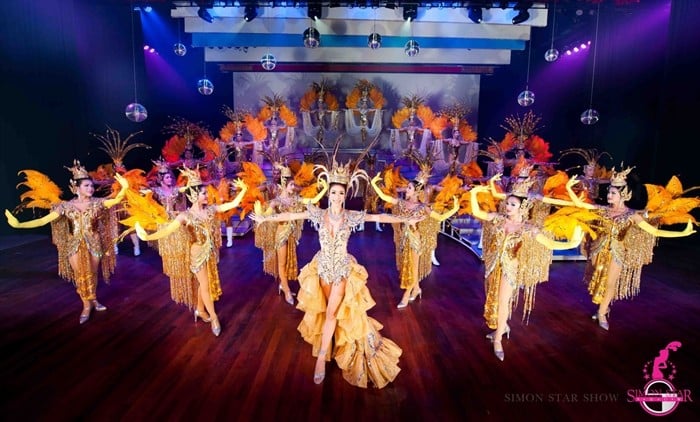 Head to one of the island's big international shopping centres for some retail therapy if there's a bit of rain outside.
There's Central Festival and the adjoining Central Floresta in the middle of the island, Jungceylon and Central (over the road) in Patong.
Both have plenty of label brands and excellent food options. There are also excellent cinemas at both locations (Jungceylon and Central Festival) where tickets will probably cost you a fraction of what you pay in your home country (unless you come from Nigeria where it's quite cheap I hear). Cost around 230 baht+ unless you go on cheap-Wednesday when the tickets are half-price.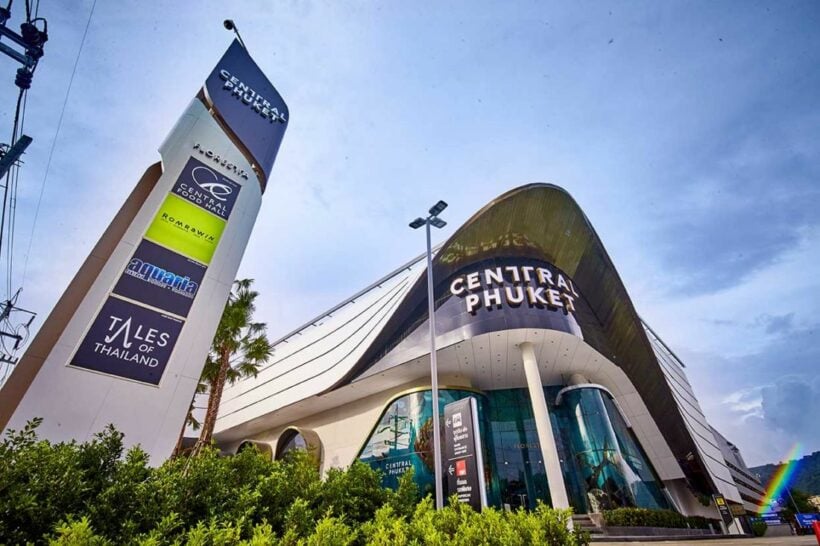 It has been much publicised that riding the incredibly intelligent elephants is cruel. Be part of the change and visit one of the best elephant sanctuarys in Thailand. Education is power, help spread the word that it is no longer acceptable to jump on the saddle. Yes it is an outdoor activity, but you are going to get wet anyway when you wash the elephants so get out there and play with the elephants.
The Elephant Jungle Sanctuary is a home for retired working elephants, set amongst three camps in remote sections of Phuket. It doesn't matter if it's wet and raining in Phuket – elephants love the wet!
There are a number of better, more elephant-friendly, alternatives around Phuket these days, all with the elephant's welfare as paramount. Also the Elephant Retirement Park, Phuket HERE.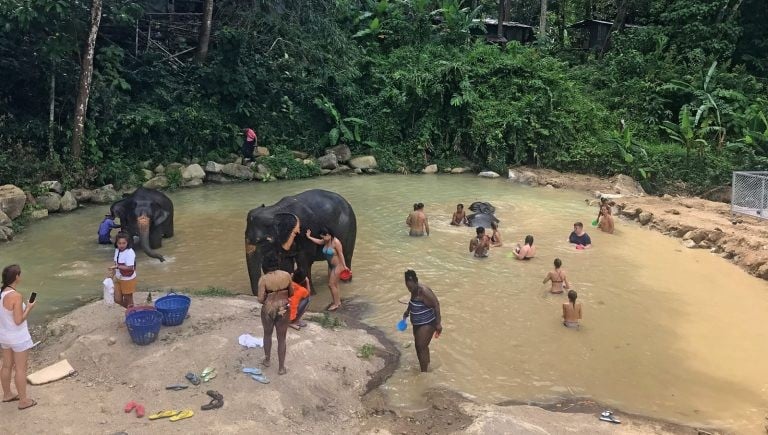 You deserve it. There's plenty of alternatives and style of massage all over the island, well, all over Thailand. A traditional Thai massage – firm, medium or light – will be an experience you'll always remember. Don't ask for firm unless you're prepared for some PAIN! Despite the publicity, most massages don't include a happy ending. Unless you're in Patong, you're probably not going to get that 'optional extra'.
There are also plenty of spas for all sorts of additional indulgences. Many of the bigger international hotels have excellent spas for 'walk-in' customers. Leave the rain and wet outside and enjoy.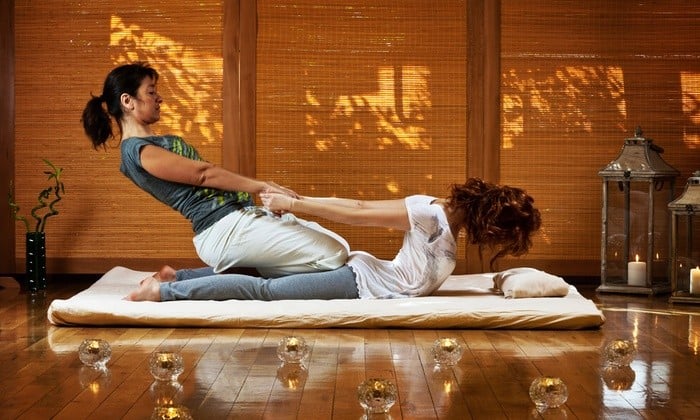 6. Go for a walk on the beach
It's still warm, the beaches are still amazing, the monsoonal air is fresh off the Andaman Sea and you can enjoy the drama of nature doing what it does. Also, be amazed at the people who have paid their hard-earned money to visit Phuket and, whether it's raining or not, are determined to go to the beach. And they do, sometimes with tragic consequences. Always obey the flags on the beach.
Red means DON'T GO SWIMMING. Rain, sunshine, wet… the beaches are always amazing.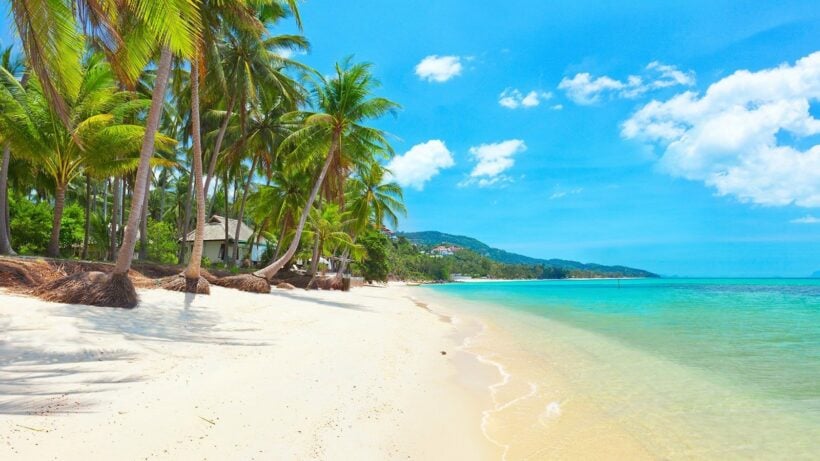 There's bowling alleys at Big C in Kathu and Jungceylon in Patong. They're really inexpensive and a great escape for a few hours. Strike or no strike you'll always look like a star in those rental bowling shoes (who have been worn by thousands of people before you… hmmmm). BYO socks. Mums and dads, there's usually alcohol served  at the premises so you can cope with the sheer boredom of watching all those others having fun.

Located in the very south of the island at Panwa Beach the Phuket Aquarium is an excellent spot to escape the weather and learn about the underwater world around Phuket. It is also safe for the children to roam inside and let them discover the seahorses, turtles and deep sea creatures. Good for a couple of hours, try and plan your trip outside of school pick up and drop off times as the journey South can be a long one.
There's also a new international-standard aquarium, 'Aquaria', about to open at Central Floresta in the middle of the island.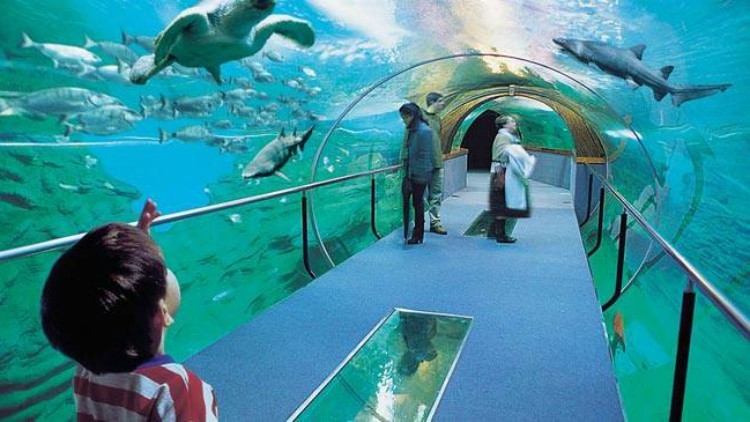 We love this place. A few hours of optical illusions and laughs. Great for the kids and the big kids as well. Located in the middle of Phuket Town. Take your camera or your mobile phone. An interesting back-story to the franchise of Trick Eye museums about a South Korean artist… you'll learn more about it when you go there. Perfect for a Phuket rainy day.

Admit it, we all talk about taking Thai cooking class but few of us do. Hey, why bother with all that pesky preparation, cooking and doing the dishes when we can get magnificent street food for 50 baht, almost anywhere (except Patong where you'll pay a bit more). Most of the larger hotels all have their own Thai cooking lessons. But for the best of the best head to the Blue Elephant Restaurant right on the border of Old Phuket Town for a memorable experience. The Sino-Portuguese building used to be the old Governor's residence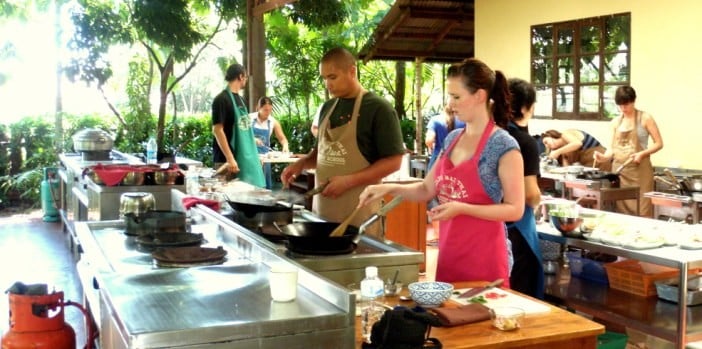 So get out and enjoy Phuket, whether it's sunny, wet or raining. Even if it is raining, remember the rain is warm!
UPDATE: 3,000 baht Phuket van fare for Australians tourists "all a misunderstanding"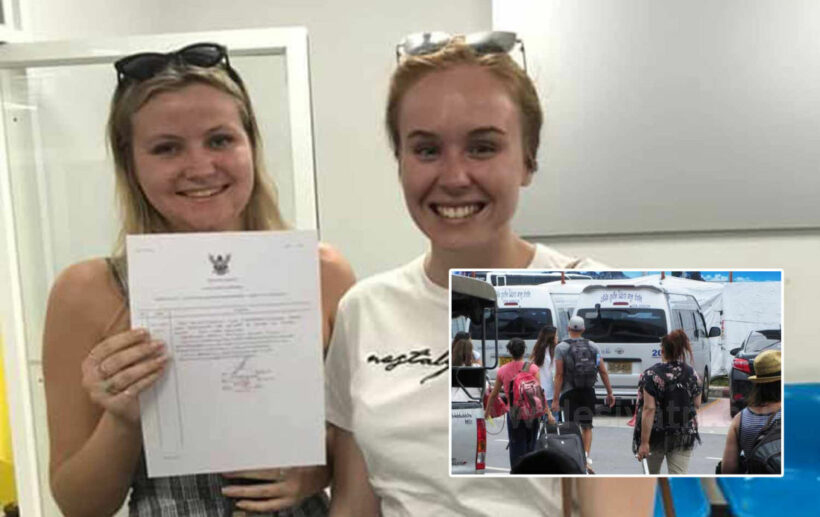 As a follow up of the complaint about an overcharged van fare of 3,000 baht from Phuket International Airport to Kata by two Australians, a meeting was held yesterday between the driver, the tourists and a representative from the Phuket Land Transport Office.
They agreed, in the end, that it was all "a misunderstanding".
The complaint about the expensive fare went viral an even got to the desk of the Thai PM. PM Prayut Chan O-cha ordered all departments involved to investigate and prevent the overcharging of taxi and van fares in the future.
(The Thaiger notes that Phuket's expats and tourists have heard this rhetoric for decades with ZERO advances in the systemic problems)
Meanwhile, a meeting was held at the Karon Police Station, where the media were barred from attending. Following the discussions, the Phuket Vice Governor, Supot Rodruang Na Nongkhai, reported that after investigating the story from the two Australian tourists, it appears that they negotiated the taxi rate at the airport.
Naruemon Jampathong was the tout in the negotiations, who approached them in the arrivals hall and called the van driven by Poompat Chankaew to take the pair to Kata. The Vice Governor explained that the tourists and the taxi driver told police different stories regarding the price. The tourists said they were offered at 3,000 baht ride while the van driver said he agreed on 2,000 baht (which is still 400 baht above the advertised and signed price for a private van hire for the journey).
However, Naruemon was found guilty of entering the airport without a permit and the AoT has fined him 2,000 baht for this transgression.
Regarding the amount for the van fare, there were further investigation as the two sides have offered conflicting stories.
He noted that the PM emphasised to make justice for this case, especially to the Australian tourists and also to prevent these types of incidents in the future. The taxi driver told the media that, as soon as he was made aware of the controversy, he rushed to Karon Police Station to report in person to the police that he only charged them 2,000 baht, which was the negotiated price and the passengers were willing to pay as they didn't want to wait for the van to be filled up (with other paying passengers – usually charged 200 baht each, as advertised and signed around the arrivals area).
He insisted there was no mention of a 3,000 baht fare. However, in the end, police called the tourists and the driver for another round of talks. This time, according to police, both sides agreed that they negotiated for a 2,000 baht fare and the complaint was "all a misunderstanding".
The taxi driver was taken by police to the airport to pay the fine for picking up passengers at the airport without a permit.
British expat arrested over dog attack in Phuket. 15 year old dog 'ok'.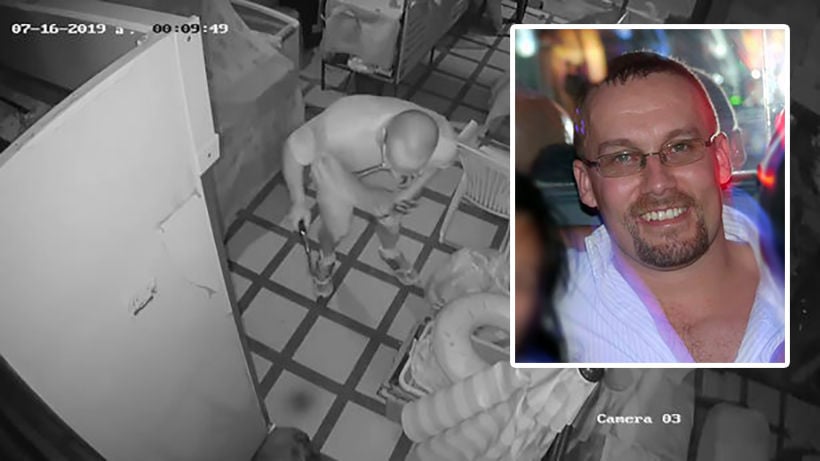 PHOTO: Shop surveillance footage of the attack
A British expat, Mervyn "Merv" Harding, has now been charged over his attack on a 15 year old dog outside a massage shop in southern Phuket on Tuesday. CCTV footage caught the man parking his motorbike, pulling a metal rod from under the bike seat and then repeatedly beating the animal as it tried to run away.
43 year old Harding, from Plymouth in the UK, will now have to remain in custody after being refused bail at a hearing at the Phuket Provincial Court this morning. He turned himself into police and admitted to beating the dog in the southern Phuket town of Nai Harn.
Harding has admitted one charge of animal cruelty, one charge of trespassing and one charge of destroying property.
The shopowner, Yupaporn Keawduangdee, came out from the back of the shop to find her dog cowering on the ground with blood coming from its mouth. Tuesday was a Buddhist holiday in Thailand.
"Instead of going to the temple, I have to go to the police station."
The old dog was a rescue pet that Yupaporn rescued following the Phuket tsunami in 2004 when he was only a puppy.
"He has been loyal and good to everyone. Now he's old and weak and doesn't deserve this in his final days."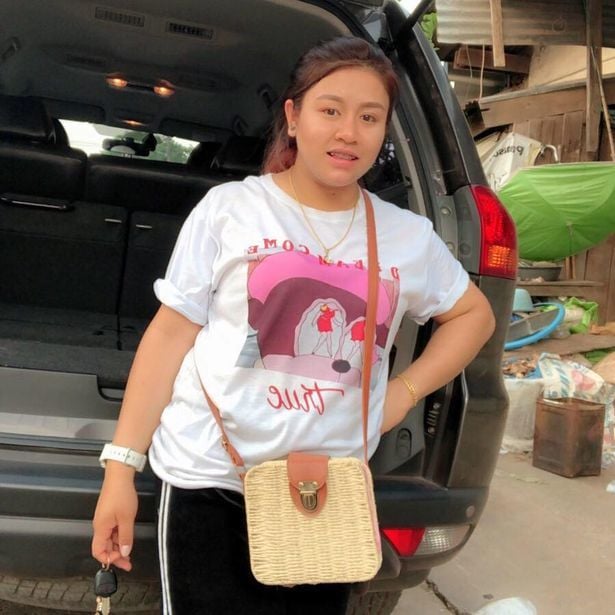 Shop and dog owner Yupaporn Keawduangdee
SOURCES: twnews.co.uk | mirror.co.uk