Sattahip: Grisly find on rocks near Navy School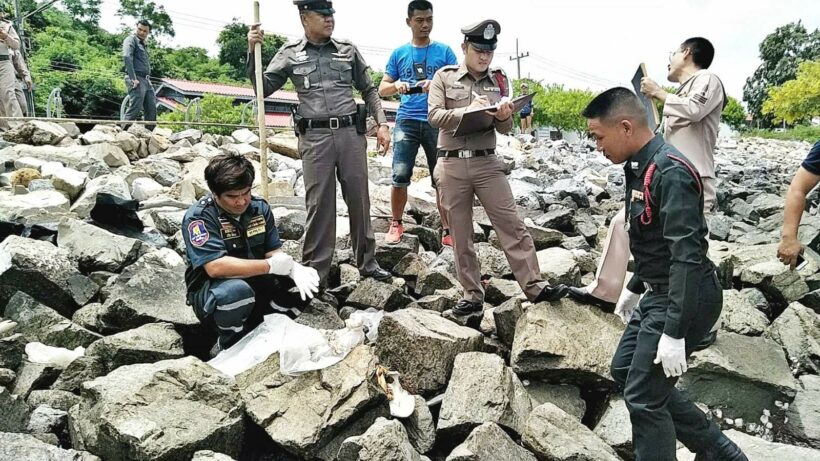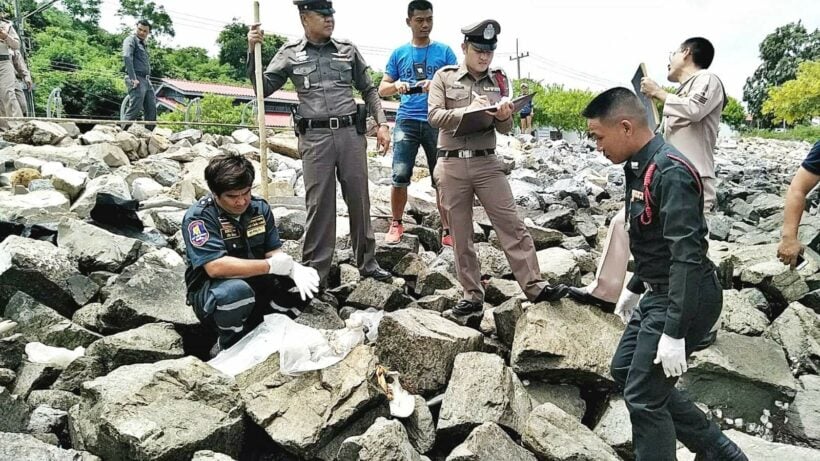 A teacher's assistant made a grisly find yesterday around rocks near the Chumpon Navy School, south of Pattaya. Sattahip police went to investigate.
The remains are believed to have been washed up from the sea and are at least one to two months old. They were found in the Bang Saray area.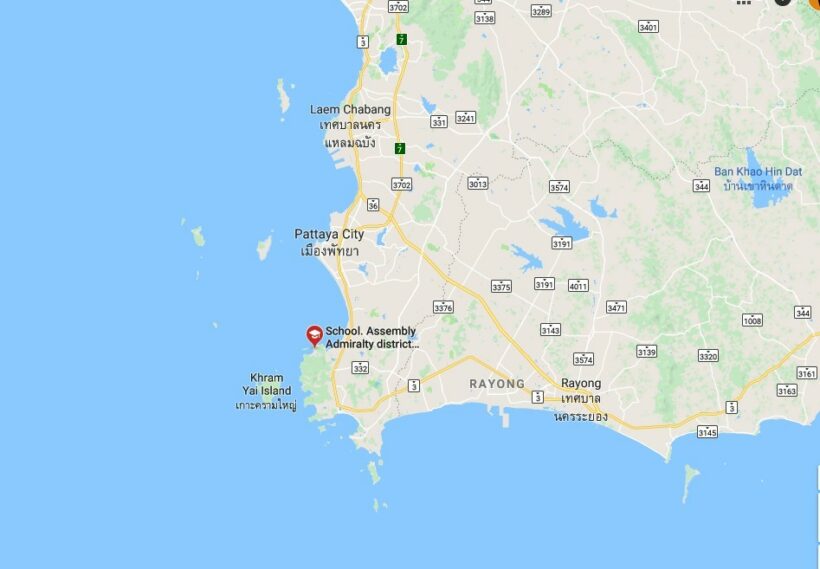 They consisted of the hips and legs of a human body that was wearing a yellow track suit bottom. The sex of the victim could not be ascertained.
The remains have been sent for autopsy while police are contacting other stations in the area to check on missing persons' reports especially from boats in the area.
STORY: INN News/ThaiVisa
- The Thaiger
Bangkok: Female's head and body parts found in bags north-east of city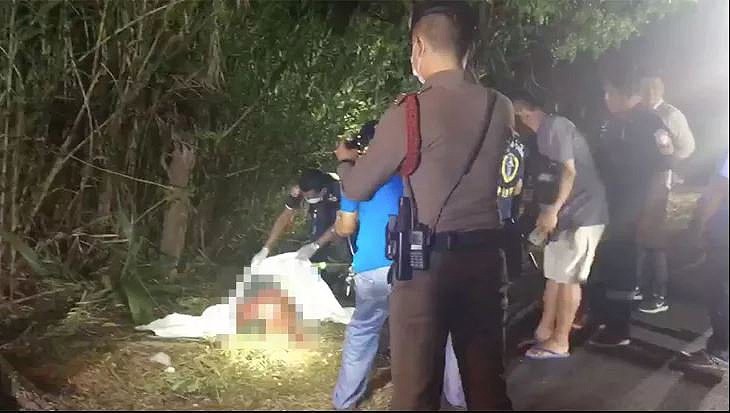 PHOTOS: Thai Rath
The mutilated body of a female has been found in the Soi Klong Samwa, in the north-eastern outer suburbs of Bangkok. Minburi police, forensic experts and members of the Por Teck Tung Foundation headed to the location where the body was found.
In a shoulder bag, wrapped in a black rubbish bin liner, was the head of a long haired woman.
Several metres away were two fertiliser sacks that police believe contains the torso and body parts of the victim. The body parts are believed to have been in the sack for three or four days. The location of the grisly find was about 1 kilometre down a small soi and was found after local residents smelt a bad odour.
Police are continuing their investigating.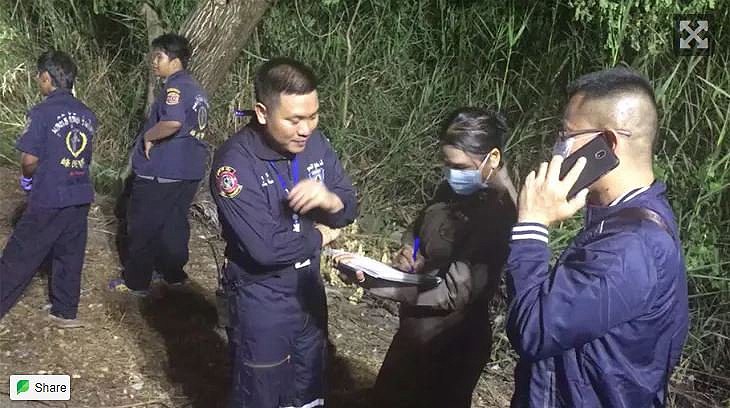 WhatsApp stopping support on millions of smartphones – are you affected?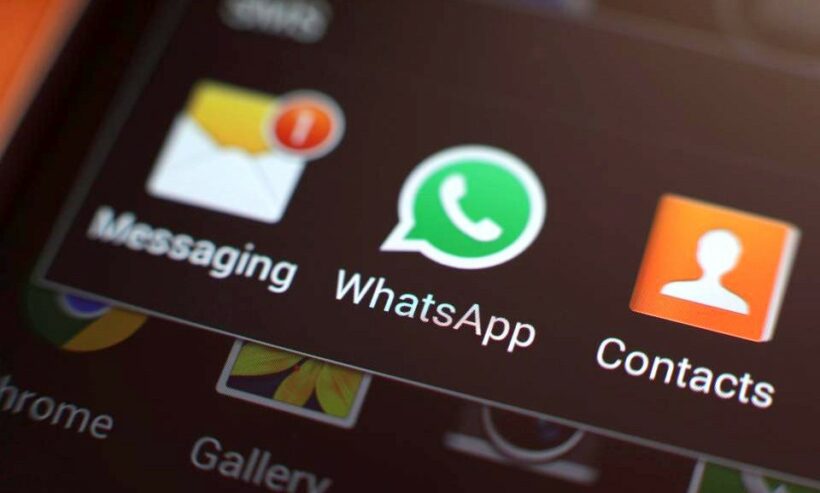 Tech.ThaiVisa are reporting that WhatsApp has quietly announced that it will stop working on a number of iPhones and Android devices.
The Facebook-owned messaging platform, which boasts 1.5 billion users worldwide, will cut off millions of users from its service within the next two years.
WhatsApp announced the death knell for older smartphones in a blog post titled "support for older operating systems". In the post, the company reveals that it will stop supporting the following operating systems from 1 Feb 2020:
• Android Gingerbread versions 2.3.7 and older
• iOS 7 and older
Anyone using a Nokia S40 has until 31 December 31 2018 to upgrade or lose access to WhatsApp. WhatsApp also warned that while users will still be able to access WhatsApp, some features may stop working in the meantime as they are no longer "actively developing" for the operating systems. While it it was launched back in 2010, Android Gingerbread version 2.3.7 is still used on 6 million phones worldwide.
In December, WhatsApp stopped supporting Blackberry OS and Windows 8.0 and older.
Also no longer supported are:
• Android versions older than 2.3.3
• Windows Phone 8.0 and older
• iPhone 3GS/iOS 6
• Nokia Symbian S60
• BlackBerry OS and BlackBerry 10
Read the rest of the article HERE.

Thais don't have enough savings – Gen Y, Gen X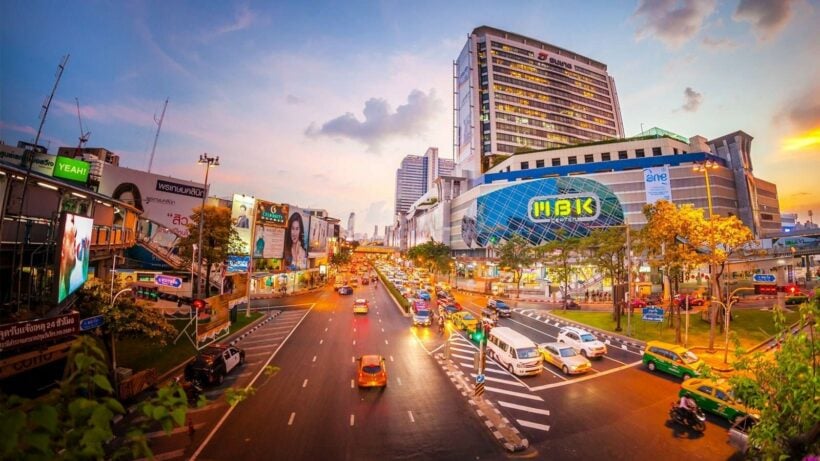 Most working Thais only enough savings to last them about six months if they stopped working, or became unemployed.  According to a study from the Customer Insights Centre of the Thai Military Bank, the premise particularly affects the Gen Y and Gen x groups.
Generation X – Born: 1966-1976, Generation Y (Echo Boomers or Millennium) – Born: 1977-1994
The study is based on an online survey of working Thais aged 18-54 from the database of 35 million working Thais.
The PBS reports that only 20 percent of the working Thais have enough savings to last more than six months after they stop working, said the study, adding that the problem of not enough savings occurs when Thais start working (Gen Y) and carries on until Gen X. 70 percent who earn more than 30,000 baht a month, mostly private office workers and self-employed, do not have enough savings.
Mr Naris Sathapholdeja, an executive of TMB Analytics, noted that the main factor contributing to spending behavior of Thais was the changing lifestyle toward convenience, comfort, and luxury such as eating out at trendy eateries and indulgence in entertainment.
Meanwhile, Ms Nanthaporn Tangcharoensiri, chief of Customer Experience and Insights, said most Thais tend to spend more than they earn as evident from the fact that more than 50 percent of credit card holders cannot pay their monthly bills and 48 percent resort to installment buying and willing to be charged an interest rate.
Read the rest of the story HERE.