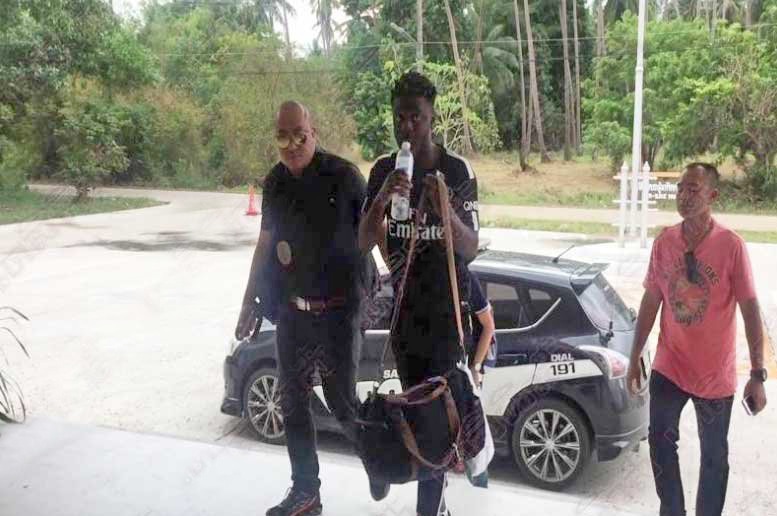 PHOTO: Daily News
Koh Tao, in the news again for all the wrong reasons. This time, a story printed in international media, has taken a turn with the man arrested in Phuket for the alleged rape, released from custody.
The French man, arrested in Phuket in April, after a UK 18 year old claimed that she had been raped on Koh Tao has been set free.
Thaivisa reported that no charges were laid against him.
Yohann Michel Tounga Mbouka was given his passport back though his whereabouts at this time have not yet been confirmed. Back at the beginning of April the British woman who woke up beside him claimed she had been drugged and raped.
She contacted friends in England and the British Embassy in Bangkok was alerted. She said she had been raped by a black man. Thaivisa has been told that, contrary to initial claims by police that they had evidence, there was in fact none.
Mr Mbouka claimed that the sex the couple had was consensual. It is said that the ordeal had cost Mr Mbouka 12,000 Euros to get bail and in other costs.
Article aout the man's arrest from The Independent HERE.
STORY: Thaivisa