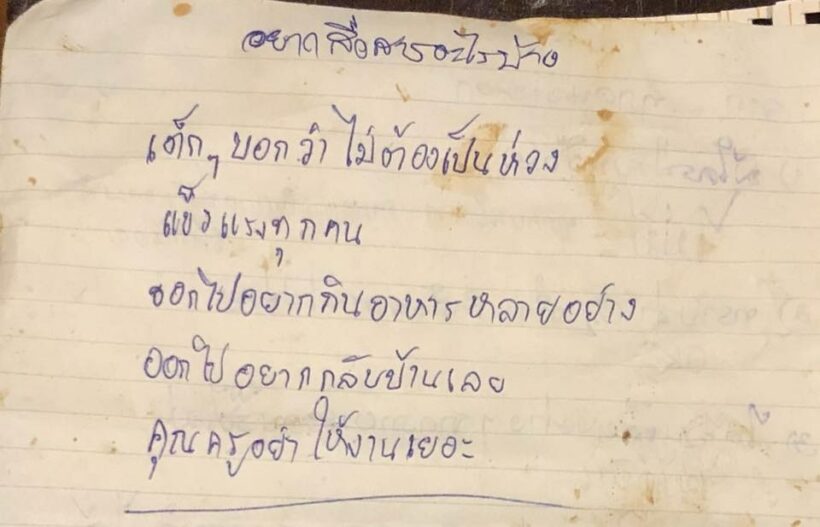 Whilst they're waiting for the rescue to start, the 13 trapped footballers have been taking time to write some messages to their families and the outside world, with a special note for their teachers.
One message read… "Don't worry. We are all healthy. We want to eat many kinds of food from outside. When we are out from the cave, we want to go straight to our homes. Teachers please don't give us too much homework. "
The series of short letters were posted on the Thai Navy SEALS Facebook page. More of their messages at our Facebook page. LIKE the page whilst you're there too.