The Chinese sneezed and south-east asian tourism caught cold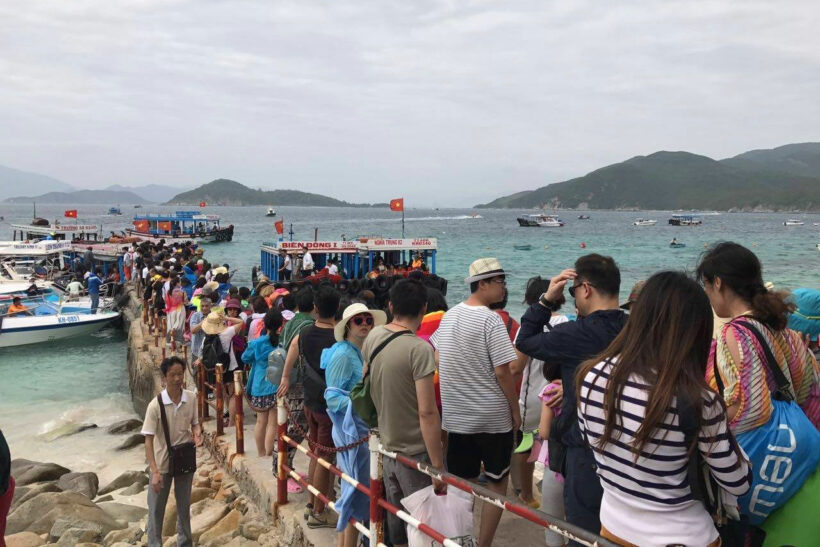 PHOTO: asia.nikkei.com
Things have gone a bit quiet on the tourist front. Thai authorities and people affected by the downturn are wringing their hands as the rise and rise of tourism in the Land of Smiles has seen it first sustained reversal in fortunes for two decades.
But it's not just in Thailand. It's not as if the tourists are suddenly going somewhere else. According to industry analysts compiling information for Bloomberg, it's happening across Asia. It seems the domestic angst over China's economic challenges and weakening Yuan are causing rumbles across Southeast Asia's vacation belt.
Where are the Chinese tourists?!
Rising incomes over the past decade fuelled the travel intentions of middle class Chinese. Suddenly they were the world's largest outbound travel market in the world. The total number of outbound trips from China more than doubled from 57 million in 2010 to 131 million trips in 2017.
When China sneezes the rest of Asia catches cold
The Chinese outbound travel boom over the past 5-10 years that stoked a huge uptick in tourist numbers across Southeast Asia, is now in reverse gear, according to Bloomberg. This decline of travellers from the largest source market in the world has become a painful lesson for south east nations such as Thailand and Indonesia that became overly dependent on Asia's top economy.
Kampon Adireksombat, Bangkok-based head of economic and financial market research at Siam Commercial Bank says that the slump in Chinese arrivals and spending is being felt throughout the region.
"There's always a concentration risk when relying on one market, and many countries may not be able to find a replacement for growth fast enough."
The slump is expected to drag into 2020 if the ongoing China-US trade war continues to weigh down the Chinese economy.
Mandarin-speaking tours, Chinese menus at restaurants, Chinese-signed tour buses and special Chinese immigration queues mushroomed from Danang to Yogyakarta, Phuket to Ho Chi Minh City. The travellers thronged to South east Asia tourist hotspots, lured by their proximity and exotic cultures.
The tour operators, developers, hotels and retailers responded and leapt into action. The demand was sudden and everyone wanted to make sure they could get their slice of the Chinese pie.
The slowdown of outbound tourists now threatens the south-east Asian tourism industry – the investors, the staff, the owners, the people that have bought tour boats, the businesses that have built new theme parks – in some cases the fall-out will be catastrophic. For those that bet too heavily on the Chinese tourism racehorse, the losses will be dramatic.
In many of the countries that saw a big rise in tourist numbers out of China over the past decade, the result is a big oversupply of hotel rooms, particularly in Indonesia, Thailand and Vietnam.
Companies and local governments doubled down and poured millions of dollars into expanding resorts, hotels, infrastructure and travel facilities. In Thailand airport expansion became a constant hassle for travellers in the last decade.
Thailand's Central Plaza Hotel Group reported a softening of its hotel business in Q2 2019 due to softening Chinese demand. Occupancy in its Thai properties dropped 7% in the quarter, and the Bangkok-based operator has 2,040 rooms in the pipeline ready to add to its existing portfolio of 6,678 rooms.
They're just one of the larger hotel groups that have added rooms that will now remain quiet. But some of the development is now completed or almost completed, being rubber stamped before the downturn started.
Bangkok is also expecting a new Ritz Carlton in 2023 as part of a $3.9 billion development, while Hilton will manage two hotels due for 2022 opening. On Phuket, a favorite for beachfront weddings and scuba diving, there will be 18% more hotel rooms by 2024, according to consultancy C9 Hotelworks.
In the past two decades the annual growth in tourists coming to Thailand has averaged 7-12%, year in year out. Now international arrivals in Thailand have grown only 2% this year, not a catastrophe but certainly a downturn.
And the growth hasn't been restricted to Thailand. In Singapore, casino operators Las Vegas Sands and Genting Singapore announced a US$9 billion expansion of their resorts earlier this year on the back of the success of Hollywood film "Crazy Rich Asians."
Marriott International has 140 hotels in the pipeline across the region, with plans to more than triple its portfolio by 2023 in the Philippines. Chinese travellers became the biggest group of visitors to Malaysia, adding US$403.7 billion to the Malaysian GDP in 2019.
These large developers have bet on the slump being short-term and that the tourists will eventually come back when the sentiment in the world economy returns to 'growth'.
In Thailand and the Philippines, tourism grew to account for over 20% of their GDP, twice the global average, and perhaps an unhealthy reliance on the fickly tourist dollar.
But after every boom, follows a downturn. At this stage there has been no 'bust' as the drop in Chinese tourists across the region is being replaced by new and emerging tourism feeder markets. But south-east Asia's countries are now trying to diversify their outreach efforts to reduce their dependence on one or two key markets.
Thailand waived visa fees for Indian tourists earlier this year and airline and hotel operators are trying to boost connections between the two countries. There are new airlines in the pipeline ready to add flights.
Vietnam, where Chinese tourists accounted for a third of 15 million foreign visitors last year, is setting up tourism promotion offices in the UK and Australia, while direct flights between India and Vietnam are being planned.
But, so far, the replacement of other markets has not overcome the hole left by the Chinese. Well, not yet anyway.
The other caveat on all this doom and gloom, and a warning to the doomsayers who think that tourism in countries like Thailand is 'over'… the trade war WILL be over at some stage, the Thai baht will drop against other currencies, changes will be made in reaction to the drop in numbers. Phuket's beaches will still be there, Da Nang will still have lovely weather and Angkor Wat will not be going anywhere.
After every sunset is another sunrise.
SOURCE: Bloomberg
Keep in contact with The Thaiger by following our
Facebook page
.
Never miss out on future posts by
following The Thaiger
.
Top 10 must-see towns in Asia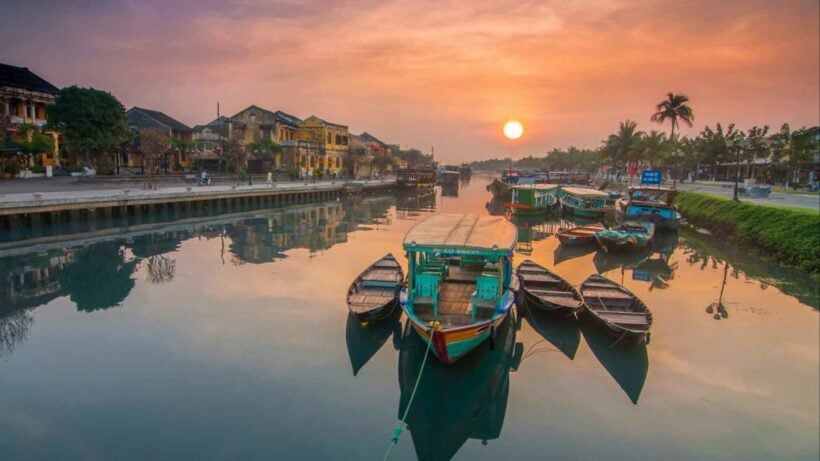 Tropical nights, curious mountain silhouettes, sprawling rice paddies and exotic cuisine. You'll also find some snow-topped mountains as well. The Thaiger has selected the Top Ten of these camera-worthy towns. Southern Asia is a concoction of the ancient, very modern, traditional and enigmatic. Amongst the islands, megacities and spectacular scenery, there are also some very pretty towns that deserve your days pottering around and investigating. Some of them you would have never heard of. Here's our Thaiger Top Ten must-see towns in Asia, in no particular oder…
Old Phuket Town, Thailand
Most tourists head for the beaches, but the southern Thai island of Phuket offers a lot, lot more these days up and down the west coast and across to the island's east coast as well, not just Patong. The historic old quarter of Old Phuket Town, located in the central east coast of the island, is lined with Sino-Portugeuse colonial shophouses, built during the island's tin-mining boom of the 18th and 19th centuries.
Twenty years ago you couldn't give them away. Now the old shop-houses are hot property and getting spruced up and re-used for a new generation of tourists and culture vultures. There are plenty of hip shops, cafés, restaurants, bars, art galleries and book shops. The area is also filled with Chinese temples, crumbling mansions and cultural museums.
Check out the weekly Sunday night 'Lard Yai' market along Thalang road for some local market vibes in amongst some local ephemera, astonishing Thai street food, some local performers and a few bargains. Kicks off around 4pm. If it rains during the island's wet season (May to November), you'll get wet but it's always around 30 degrees C and you can duck undercover anywhere around the Old Town's sidewalks.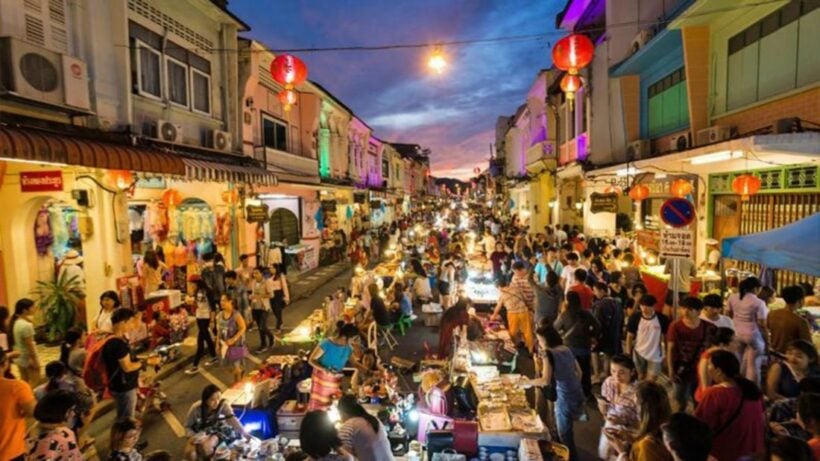 Galle, Sri Lanka
On the southwestern coast of Sri Lanka is the walled town of Galle, an important trade port for centuries.
The UNESCO-listed fortress has been through three bouts of colonial rule – the Portuguese from 1505-1658, the Dutch from 1658-1796 and the British from 1796-1948. These days, many of the old merchant houses are renovated into museums, boutique hotels, shops, restaurants and bars.
The dining scene has grown in breadth and popularity, with fresh seafood, excellent Sri Lankan curries and egg hoppers (dome-like pancakes). There's also plenty to see as you walk off all that food. The Dutch Reformed Church, Sudharmalaya Temple, Galle Clock Tower, Galle Lighthouse, Meeran Mosque and the old Spice Warehouse. Then head down the southern coastline to enjoy the surf, diving, whale-watching or just laying around Unawatuna Beach.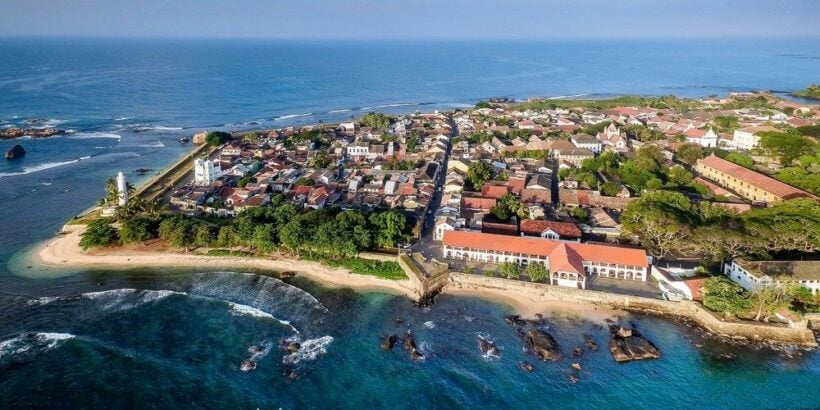 City of Vigan, Philippines
Experience a rich history of Spanish colonial-era architecture in the city of Vigan. It lies on the west coast of Luzon island in northwestern Philippines. Vigan was established by the Spanish in 1572. It's also a UNESCO World Heritage City.
Conquistador Juan de Salcedo developed a modern grid plan for the city, and Spanish architects designed beautiful churches, grand mansions and schools with unique windows and dark timber interiors.
Most of the colonial buildings are situated around the Plaza Salcedo, including the St Paul's Cathedral. This beautiful Baroque structure was first built in 1641 and then restored after several earthquakes and fires.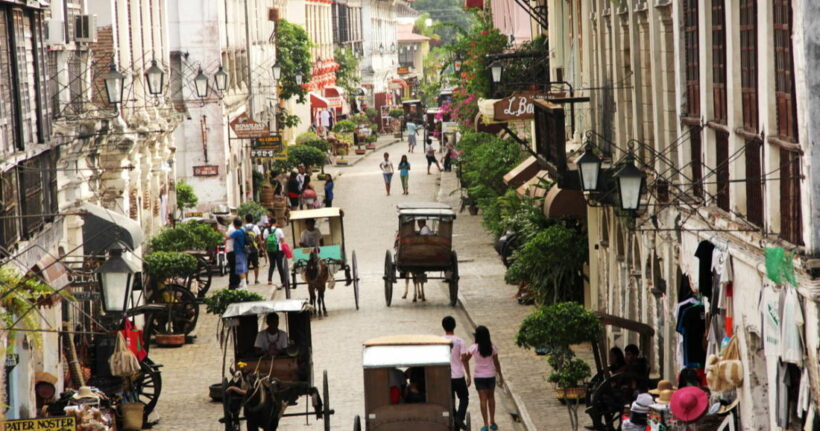 Hoi An, Vietnam
Located on the central coast of Vietnam, about 40 minutes drive south of Da Nang, Hoi An's Old Town has an international reputation as a haven for photographers, architecture lovers and lovers of food. Added to the UNESCO World Heritage list in 1999, the town was a former French colonial trading port that has been a commercially vital town for Vietnam since the 16th century. It's now more important to Vietnam as a commercially vital tourist magnet.
The rambling narrow streets of Hoi An feature rows and rows of charming mustard coloured old trading houses. Many are now trendy restaurants, bars, design boutiques, coffee shops and tailors. Seemingly with a production designer preparing the town as a set for a 'colonial asian' movie, lush foliage spills from the rooftops and silk lanterns light up the town at night. It's right out of a picture book.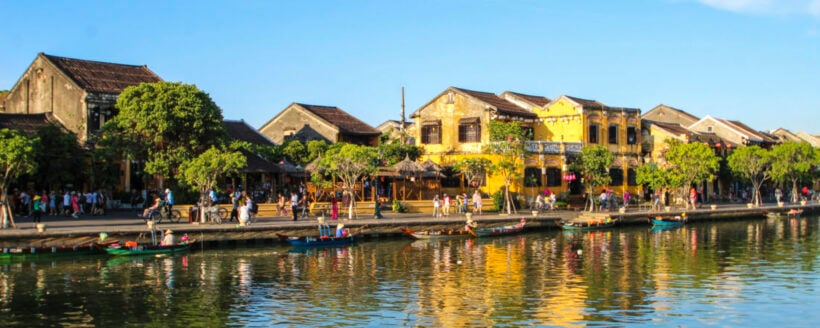 George Town, Malaysia
Designated a UNESCO World Heritage site, the sprawling historic quarter of George Town on Penang island showcases its many cultural influences over the centuries. You'll also find some similarity with Phuket's Old Town, just 600 kilometres north, but with a broader cuisine and more colonial influence.
George Town's colourful heritage traces back 500 years when the former British colony was a prominent hub of trade on the Malacca Strait, enabling cultural exchange between Malay, Chinese, Indian and European residents. The town still resinates with influences from all of these cultures. There is an eclectic mix of pastel-hued shophouses, Chinese mansions, churches and temples, colonial buildings, food and fortresses.
George Town deserves its reputation as the "food capital of Malaysia" and remains one of the best food cities in Asia – from street food to hawker centres, chintzy local restaurants to fully renovated mansions serving up high end fusion cuisine. Like the architecture, the local cuisine captures George Town's multicultural history.
If you're heading to George Town, take your appetite.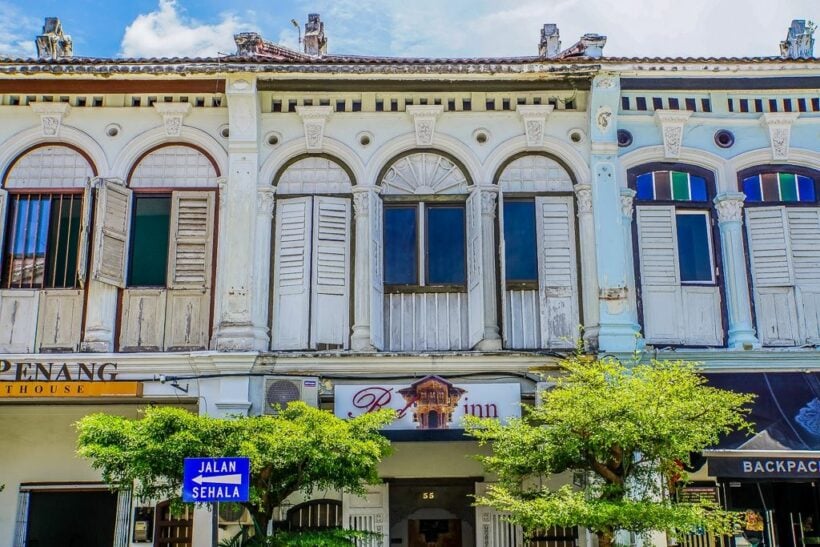 Luang Prabang, Laos
The former capital of Laos on the banks of the Mekong River, is the picturesque Luang Prabang, home to temples and dramatic natural scenery.
It's either one of Southeast Asia's most spiritual places or an emerging party town for the backpacker set, or both. Either way Luang Prabang makes a dramatic first impression.
The town is hugged by mountains as it rests at the bottom of a valley in central Laos. The location was the first kingdom in Laos from the 14th to 16th centuries, Luang Prabang was long a strategic location along the famed Silk Route. Since then the French have also had their time as colonial overlords which has resulted in a fusion of European and Laotian architecture creating a distinct townscape.
Although Vientiane, on the Thai border, is now the capital, Luang Prabang, named a UNESCO World Heritage Site in 1995, continues to be the country's cultural and artistic capital.
In addition to the graceful architecture, Luang Prabang is also home to beautiful natural attractions including the Kuang Si Waterfalls and Phousi Mountain. There are also more than 30 Buddhist temples, the Royal Palace Museum, night markets, river boat rides and biking tours.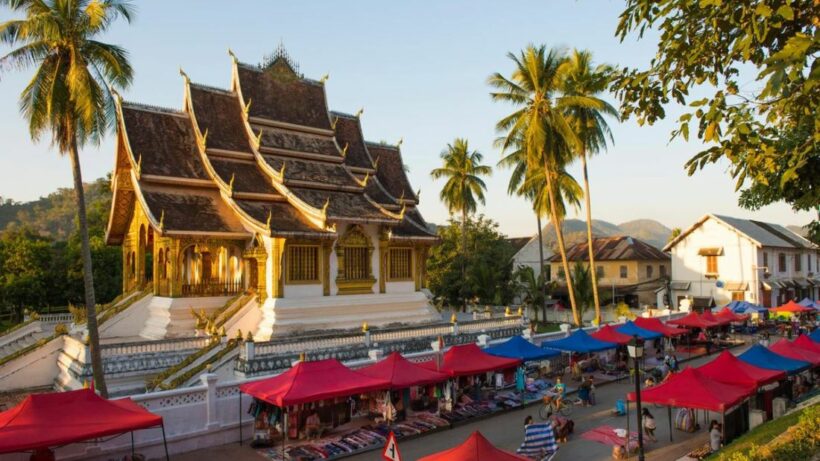 Kampot, Cambodia
Think Cambodia and you automatically think 'Angkor Wat', but Cambodian travellers are falling in love with the southern charms of Kampot.
The serene coastal town, on the southern coast along the Gulf of Thailand, is getting a reputation as one of the prettiest small towns in the region. Think colourful French colonial shophouses, tidy pedestrian-friendly streets, river activities and a feast for the cameras. You can spend your days kayaking, mountain trekking, biking, river cruises, paddle-boarding, or you could take a day trip through the countryside's lush paddy fields, cave temples and waterfalls.
Kampot has a growing foodie reputation as a culinary playground with everything from traditional Khmer cuisine to vegan delights. The town still has a bit of a 'rough' reputation but is well worth a visit and certainly deserves its place amongst the top ten prettiest towns in Asia.

Kota Gede, Indonesia
Among the oldest parts of Yogyakarta in central Java, Kota Gede is known for its silver industry, cute laneways and photogenic architecture.
The location's history goes back to the 15th century, when Yogjakarta was the seat of the Mataram Sultanate, the last kingdom before the Dutch colonised Java island. Wealthy merchants built palatial homes in the Kalang style, a mix of Dutch structural elements, traditional Javanese layouts and local craftsmanship.
Travellers in the 21st century can now walk along Jalan Kemasan and browse through boutiques, art galleries and silver workshops showcasing the famous jewellery and elaborate tableware. For a little history, travellers can also venture out to Yogyakarta's most famous UNESCO-listed landmarks – the Prambanan Temple and the eighth-century Borobudur Temple.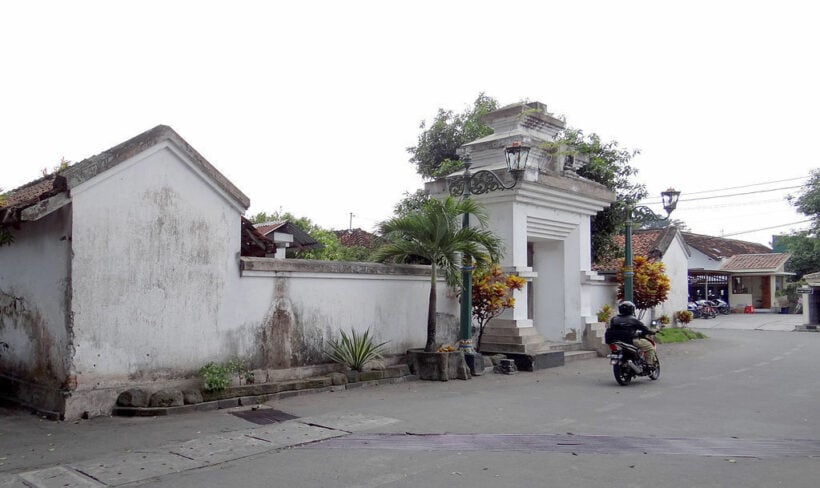 Mawlynnong, India
In amongst one of the world's most chaotic and messy countries, lies Mawlynnong, located in the East Khasi Hills of northeastern India, which has been named the "Cleanest Village in Asia". Go figure!
The village lives up to its reputation thanks to the Khasi community who call the town 'home' and take great pride in keeping the village pristine. The town is famous for its meticulously pruned gardens.
There's a popular 85 foot high tree house called Sky View constructed of bamboo that overlooks the jungle canopies all the way across the plains of Bangladesh to the south. There's also the Mawlynnong Waterfall, while a living tree root bridge creating a scene from Game of Thrones or an Indiana Jones movie.

Ghandruk, Nepal
Ghandruk is a mountain village at the foothills of the Himalayas in central Nepal. The village is more than 2,000 metres above sea level, the highest in our Top Ten list.
The village is about a five-hour hike from Pokhara, a pretty lakeside city in central Nepal that acts as the starting point for the popular Annapurna Circuit (and also worthy of a visit for a few days). You'll find traditional tea houses, a mountain-top temple, horseback riding and the local customs of the Gurung people who live here.
Members of this Nepalese community have served in the British Army's Gurkha regiments during many conflicts and you should make time to visit the Old Gurung Museum which provides lots of fascinating historical insights.
And the village has quite a spectacular backdrop with Mounts Annapurna, Machhapuchhre and Himalchuli looming large as you look over your shoulder.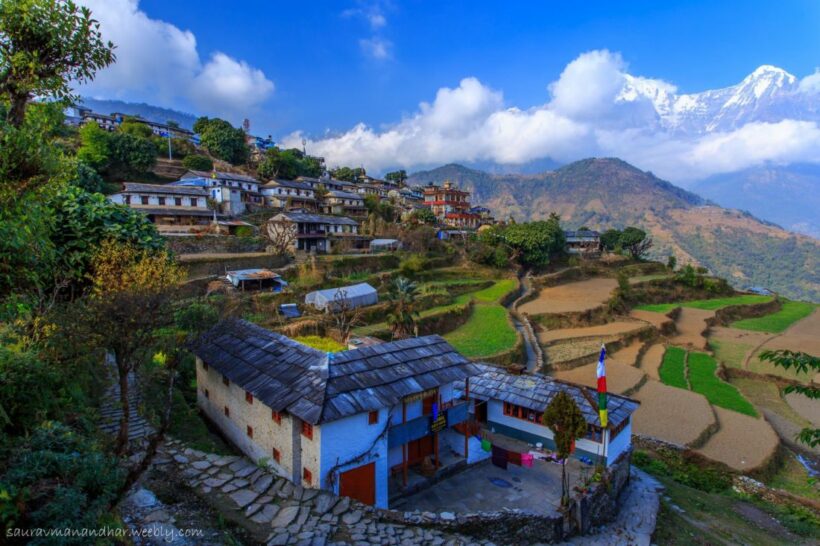 Keep in contact with The Thaiger by following our
Facebook page
.
Never miss out on future posts by
following The Thaiger
.
AirAsia revenue nosedives 98%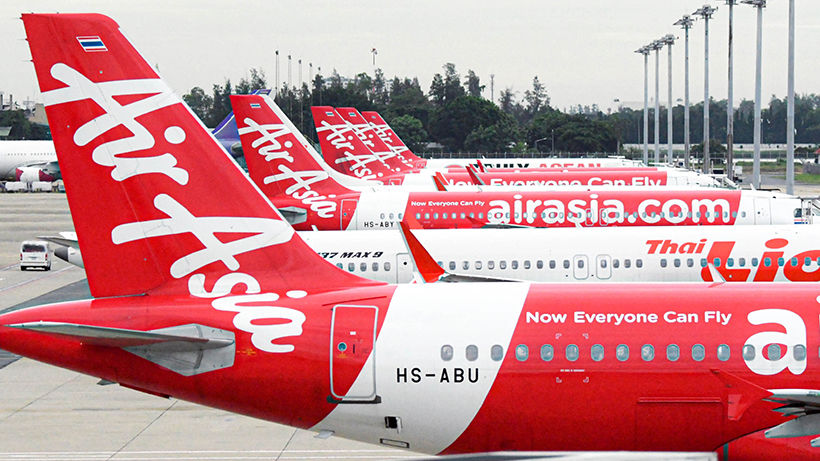 As Asia's budget airlines struggle for survival, AirAsia Group Wednesday reported its revenue plummeted 98% year-on-year. The unaudited consolidated second quarter results of AirAsia Group, identified as the Consolidated Group (Malaysia, Philippines and Indonesia) 1 reported revenue of 119 million ringgit, (around 888 million baht) down 96% from 2.9 billion ringgit (21.6 billion baht) in the second quarter of 2019.
Revenue declined as capacity was significantly reduced due to the grounding of the fleet at the end of March, prior to a gradual resumption of domestic operations from the end of April as travel restrictions eased. It was also negatively impacted by 60 million ringgit (448 million baht) in refunds.
The Consolidated Group posted a loss in Q2 2020 of 5.1 billion baht, in comparison to 1.9 billion in 2019. The loss was attributed to a shortfall in revenue amidst subdued travel demand due to lockdowns and border restrictions worldwide.
As flights gradually resumed from the end of April, the Group saw an uptick in several key operational metrics in June compared to May, including triple the number of passengers carried by AirAsia Malaysia, doubling the number of passengers carried by AirAsia Thailand, and a 10% increase in load factor while reaching 6 times the number of passengers carried by AirAsia India, reflecting the strong rebound demand for air travel.
"We will be able to maintain sustainable operations on the back of our domestic services for the rest of the year if travel restrictions and border closures remain in place. Fares have been improving, and we believe that competitors will continue to price rationally. We managed to reduce airline operational expenses by 72% for the quarter with strict cost control and thanks to our staff taking pay cuts across the Group. 70% of our fuel hedging costs were restructured, and we have received support from lessors for deferrals, as seen in the 99% reduction in net cash used for financing activities in 2Q2020."
SOURCE: TTR Weekly
Keep in contact with The Thaiger by following our
Facebook page
.
Never miss out on future posts by
following The Thaiger
.
Bali's borders closed to international tourists the end of 2020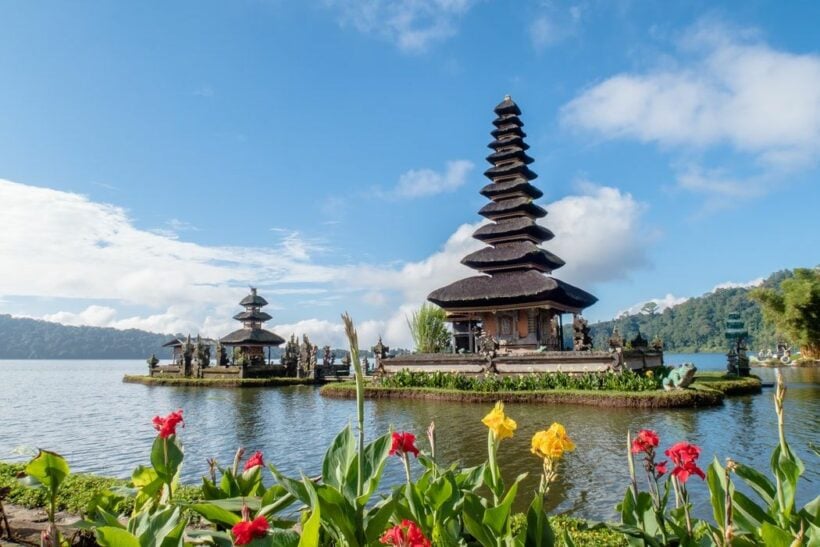 Planning a trip to Bali? Think again. Bali's borders are closed for foreign tourists for the rest of the year. The Indonesian island was set to lift restrictions on September 11, but the Bali governor says it is still not safe to have people entering and leaving due to the coronavirus pandemic. Thailand has also pushed international tourist travel until at least 2021.
The popular and Instagram famous tourist destination hit a low during the pandemic with a significant drop in flight to and from Bali along with empty hotels and restaurants. While the island needs to recover its tourism industry, Bali Governor Wayan Koster says plans to allow international travellers need to be thoroughly thought out and done carefully. He didn't give a date for international travel, but it won't be this year. Jakarta, Indonesia's capital, also still has a ban on foreign tourists.
"The central government supports (Bali's) plans to recover tourism by opening the doors for international tourists. However, this requires care, prudence, not to be rushed, and requires careful preparation."
Bali has reported 49 coronavirus related deaths and more than 4,000 confirmed Covid-19 cases. Koster says new cases are under control and the recovery rate is increasing. Altogether, Indonesia has more than 6,000 virus related deaths with more than 153,000 confirmed cases.
"The government is still prohibiting its citizens from travelling abroad at least until the end of 2020. In line with the policy, we also cannot open the gate to international travellers until the end of 2020 as the situation in Indonesia, including Bali, is not yet safe to welcome them."
The island's economy is picking up with domestic travel. Bali's beaches and temples were reopened at the end of last month. Thousands of domestic tourists have arrived at the island's airport each day since domestic travel was lifted, according to the Jakarta Post.
SOURCES:Bangkok Post | Jakarta Post
Keep in contact with The Thaiger by following our
Facebook page
.
Never miss out on future posts by
following The Thaiger
.