Kalasin policeman fired, faces prosecution for drunken sexual assault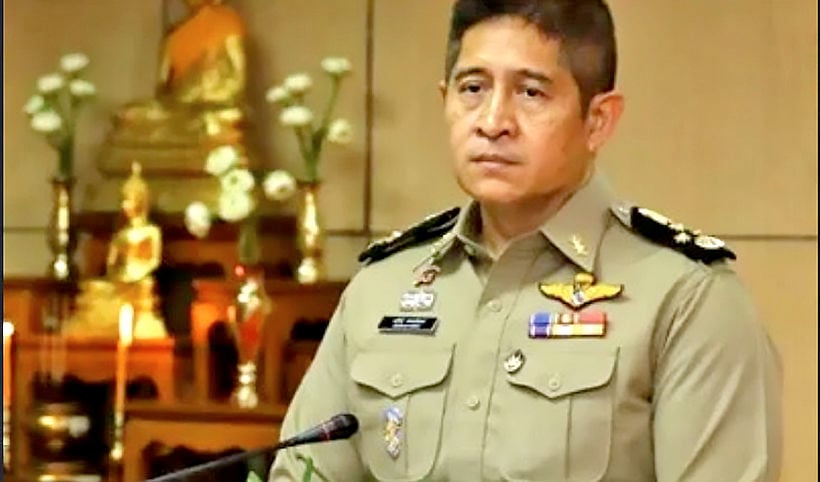 A senior police officer in northeastern Thailand is facing dismissal and criminal charges after drunkenly trying to grope a teenager. According to his supervisor, the police lieutenant allegedly "asked the girl if he could touch her private parts."
Charoenwit Sriwanit, deputy inspector at Sahatsakhan police station in the northeastern Kalasin province, claimed yesterday that Uthit Onprasong confessed he had been drunk on duty and sexually harassed the 15 year old girl.
The offence makes him liable for criminal charges and disciplinary action. He will be dismissed and could face a jail term of up to 10 years.
Charoenwit quoted 56 year old Uthit as saying that he had been drinking at home on Monday morning when a colleague asked him to take over a duty shift at police station. At about 11am, a 15 year old girl arrived with her younger sister to pay a fine. They were then fined for failing to wear a crash helmet while riding a motorcycle.
The chief of Kalasin police says interrogation and surveillance camera footage revealed that Uthit brought the 15 year old to an upper-floor room, barred the door and asked to touch her private parts. The Bangkok Post reports Uthit has been transferred to Kalasin police headquarters pending prosecution.
SOURCES: Chiang Rai Times | Bangkok Post
Keep in contact with The Thaiger by following our
Facebook page
.
12 curfew violators arrested in Pattaya after breaking through a checkpoint – VIDEO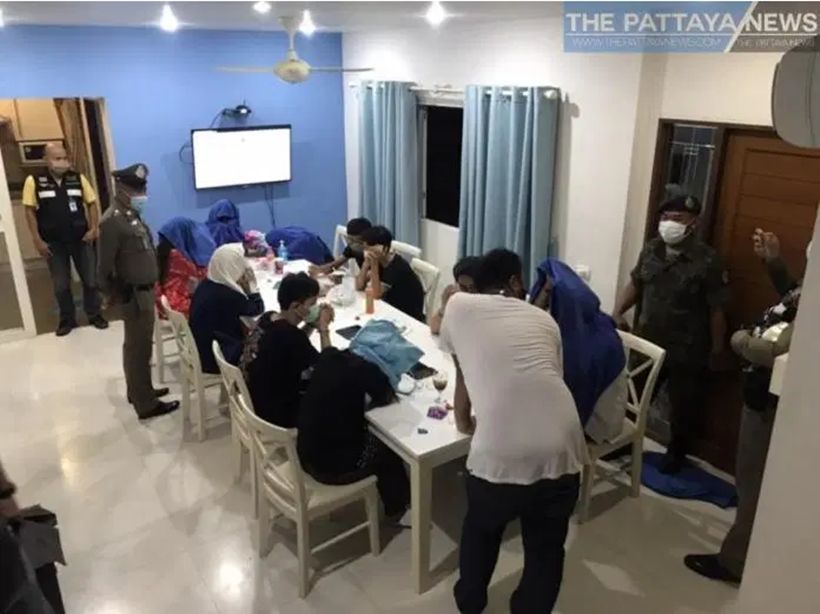 12 curfew breakers were arrested in Pattaya City last night just before midnight after a black Hyundai van vehicle broke through a police curfew checkpoint. Reports suggest that the black Hyundai van ran through the checkpoint, causing Banglamung and Pattaya officers to give chase before eventually catching the suspects at an intersection in North Pattaya.
4 Thai nationals, all under the age of 20, were found inside the vehicle, claiming that they broke through the police checkpoint, as they panicked.
The group claimed that one of the arresting officers had allegedly injured 1 of the teenagers and had to be taken to a local hospital. Therefor 3 of them were taken to a police station for further processing while the other individual was taken to a hospital for an evaluation. Officers then discovered that 8 friends were at a rented villa in a private housing estate on Sukhumvit Road.
Police raided the villa as parties and gatherings are in violation of the current strict Emergency Decree. In total, 12 young Thai nationals were arrested during the event, 8 at the house party and 4 from the earlier vehicle incident. All the teenagers face at a minimum of 2 years imprisonment and up to a 100,000 baht fine for violating the emergency decree.
According the police officers, some of the suspects have allegedly admitted that they had taken Ketamine drugs before the arrest.
All 12 suspects were tested for drugs and will be facing further legal action and charges in addition to the violation of emergency decree rules, according to Banglamung Police.
SOURCE: The Pattaya News
Keep in contact with The Thaiger by following our
Facebook page
.
Cross-border drug trafficking is a "leading concern"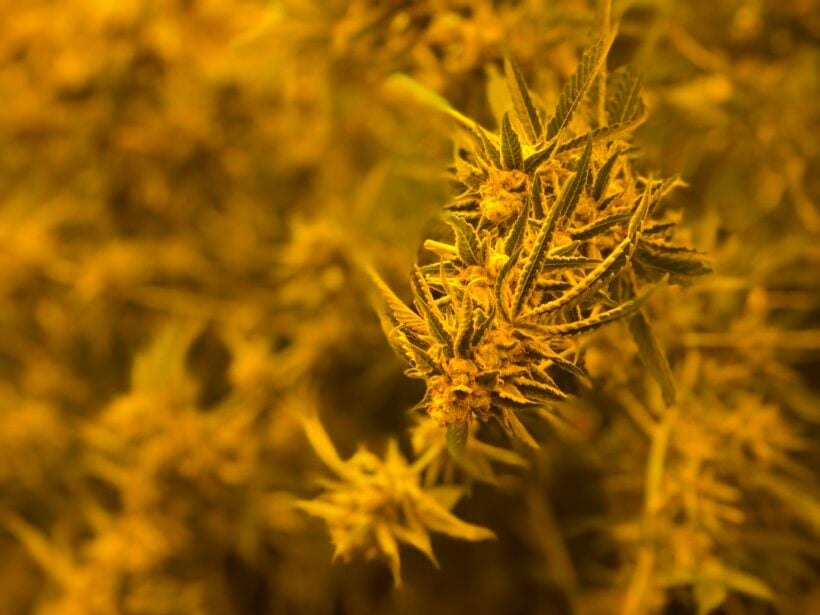 Thousands of people have been arrested since October for drug trafficking in Northeast Thailand. Methamphetamine and cannabis cross the Laos and Cambodia borders into Thailand and make their way down to Bangkok other parts of Thailand. According to Bangkok Post, the issue has now become a leading concern for Justice Minister Somsak Thepsutin.
18,360 people were arrested from 17,685 cases between October 2019 and March 2020, the Post reports. Many of the cases were made in Ubon Ratchathani, a north eastern province near the Laos and Cambodia borders.
While methamphetamine and marijuana come over land borders, ecstasy is typically flown in from European countries, most from the Netherlands. From October 2019 to March 2020, the Airport Indiction Task Force, or AITF, seized a total of 105,382 ecstasy pills. 2019 was reportedly Thailand's worst year when it came to the importation of illegal ecstasy.
It's safe to say the border closures have probably lowered the amount of illegal drugs smuggled in. Thepsutin says drug smugglers at the Laos and Cambodia borders are trying different ways to get around the border closures. Some transfer money first and then pick up the drugs later, in a so far undisclosed manner.
Back in March, the government sent out three patrol boats t0 Laos and Myanmar to tackle the blossoming drug trade around the Golden Triangle. The region borders northern Thailand, the Shan state in northern Myanmar and parts of Laos. Methamphetamine and heroin are illegally shipped into Thailand on the Mekong River.
SOURCES: Bangkok Post | Bangkok Post | Bangkok Post
Keep in contact with The Thaiger by following our
Facebook page
.
Gang raids virus screening checkpoint and empties community pantry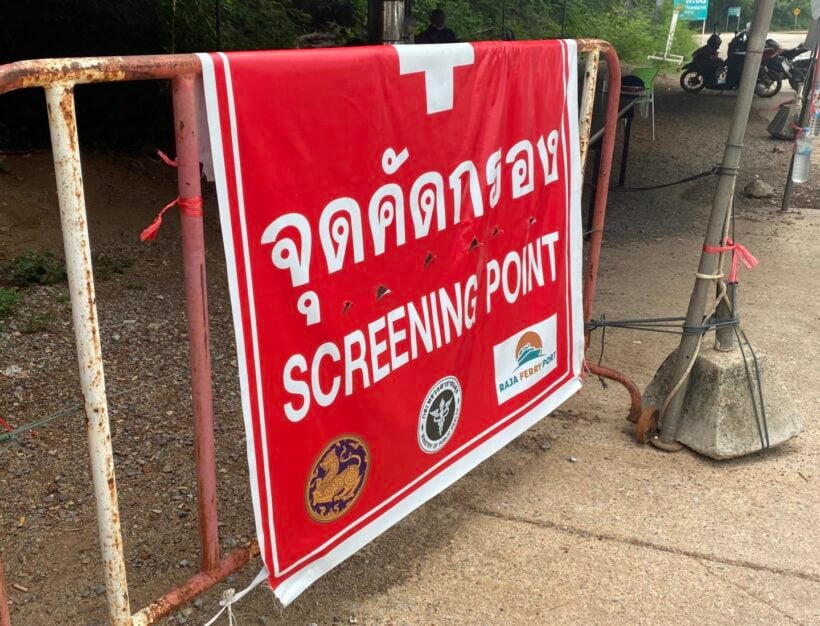 A coronavirus screening checkpoint in Northern Thailand has been ransacked yesterday morning. Police say around 3 men cleaned out and knocked over the community pantry, which was stationed at the checkpoint, and destroyed some of the plastic chairs.
Around 1 am, the group stormed the checkpoint, a tent step-up used to check people travelling in and out of the village in the Tak province. Temperatures of the passersby are checked as well as signs of other virus symptoms. The Bangkok Post said a few people were staffing the checkpoint during the raid, but they were not hurt.
According to police, the men smashed tables and chairs, and damaged some medical equipment. There was also a community pantry set up at the checkpoint to provide those in need with dry groceries. That was emptied and knocked over.
The men could face charges for destroying government property as well as violating the 11pm to 4am curfew.
SOURCE: Bangkok Post
Keep in contact with The Thaiger by following our
Facebook page
.