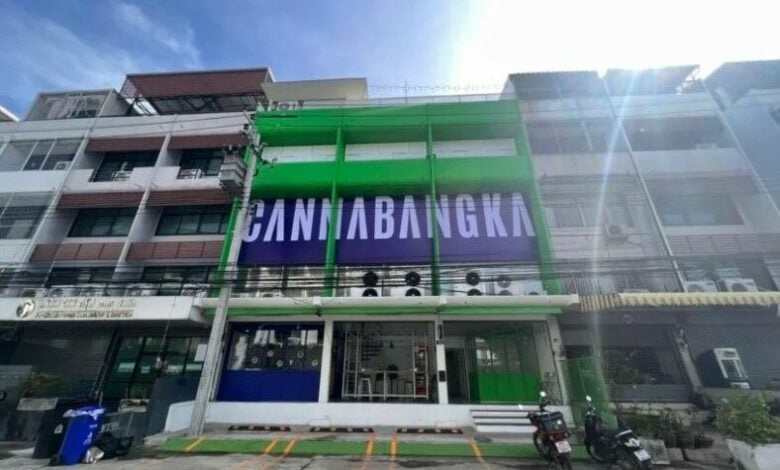 If you're looking for high-quality flowers and pre-rolled cannabis at an attractive price, Cannabangka is definitely the place to check out. What makes Cannabangka stand out from other cannabis shops in Thailand is that they have their own farm, to produce their own suppliers. They also partner with other local growers to have their products in the dispensary. But besides local products, you'll also find high-quality imported products at Cannabangka since they have international suppliers.
Currently, Cannabangka has two locations in Bangkok and there will be more locations in the near future. So you can access the dispensary at your preferred location in the heart of Bangkok both Ram 26/2 or Sathorn 8. Want to see how they cultivate their products? Be sure to swing by one of their locations. If you're lucky, you might be able to visit their grow room. But you can also contact them for a group visit! They are also a great option to buy your cannabis online and deliver same-day delivery to your door! Along with the promotion every month and the seasonal packaging as a gift for your loved one.
Aside from cannabis products, they also provide Studenglass gravity bongs and other bongs for you to use. You can also chill out and relax in the common area on the rooftop or in the small smoking area on the ground floor. And to make hanging out there even more enjoyable, drinks, beer, and snacks are available. They are more than welcome to everyone to join the cannabis community!
Details
51 Ramkhamhaeng 26/2 Alley, Hua Mak, Bang Kapi District, Bangkok 10240
Contact:
Working hours:
Opening Hours: 10 AM – 12 AM