Phuket rental operator takes stand against undesirable tourists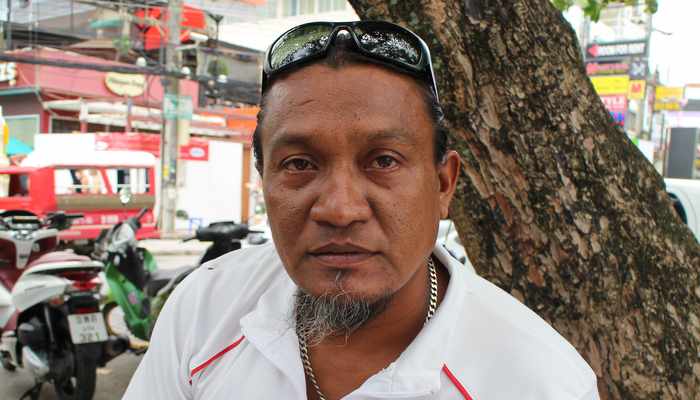 Arnut Lowlarng, 39, is a native of Patong and the new President of the Patong Bike and Car Rent Association. He has a vocational certificate in construction from Phuket Technical College and has been renting vehicles in Patong for more than 22 years.
Here, he talks about what kind of tourists he'd like to see in Phuket and the issues faced by rental operators.
PHUKET: It's easy to see that the tourists who come to Phuket nowadays have a lot less buying power than those who came 15 years ago. I'd say 10 times less.
Budget airlines, hotels, apartments and so forth have made travel affordable for a lot more people. I have nothing against tourists who are not rich, but I have a big problem with those who are cheaters and who don't respect the property they rent from me.
Making Thailand more affordable has increased the number of undesirable tourists that we get. For example, customers in my friend's restaurant ordered 6,000 baht of food and ran away without paying for it. A guy who rented a motorcycle from me got drunk and burned rubber on my bike – you know, accelerating while you hold the brakes, to make a lot of noise and smoke. He even made a video clip of himself doing it! That's not good for my bike, and if it's damaged, it costs me time and money to get it repaired.
If you ask me what we want most from the government, it would be more customers and also higher quality customers. That means no criminals too. Immigration and embassies should conduct careful criminal checks on people coming to Thailand.
Our country's selling point is a good environment and culture, but people who come here to commit crimes destroy our image. Just one example is ATM skimmer gangs (story here).
But it's not just tourists that should be good quality. Rental operators have to do their part to provide good and reliable business, we know that. We've gotten a lot of flak recently because we keep tourists' passports when we rent out vehicles to them (story here).
There are a couple of things to keep in mind. First, the tourist always has a choice. They can leave a deposit equal to the value of the bike, or they can leave their passports. That deposit amounts to about 35,000 baht for the average bike, so it's not surprising that they prefer to leave their passports.
We understand the responsibility of holding passports and we take great care to return them to their rightful owners.
We made a mistake once, and though it cost us a lot of money, we did what we had to to correct it. We had given the wrong passport to a customer who left Phuket and went to Pattaya. Then the real owner of the passport came in, and told us he had a flight leaving the next day. One of our staff flew to Pattaya to bring the passport back in time for our customer.
We are participating in the LINE app program, and send passport photos of everyone who rents from us to the police. I think it's a good idea, but I'm not sure about long-term benefits; we only started two months ago (story here).
I heard that some people blame us when tourists who rent vehicles have accidents. We tell our customers to wear helmets and advise them about road safety. In the future, I'd like to give renters a more complete picture of traffic laws.
We do check licenses and most of all, make sure our renters can drive. One time I rented a car to someone, then cancelled the rental as the guy was driving away because I could see he didn't know what he was doing.
The bottom line is, we don't want our renters to have accidents. We don't want them to get hurt, of course, and we don't want to lose money because our property is damaged and can't be rented out. The thing I want most from my customers is respect for my property. We are providing them with a service – a vehicle to use, not a toy to have fun with. Please don't damage it.
— Saran Mitrarat
Keep in contact with The Thaiger by following our
Facebook page
.
Canadian senior seriously injured after fall in Pattaya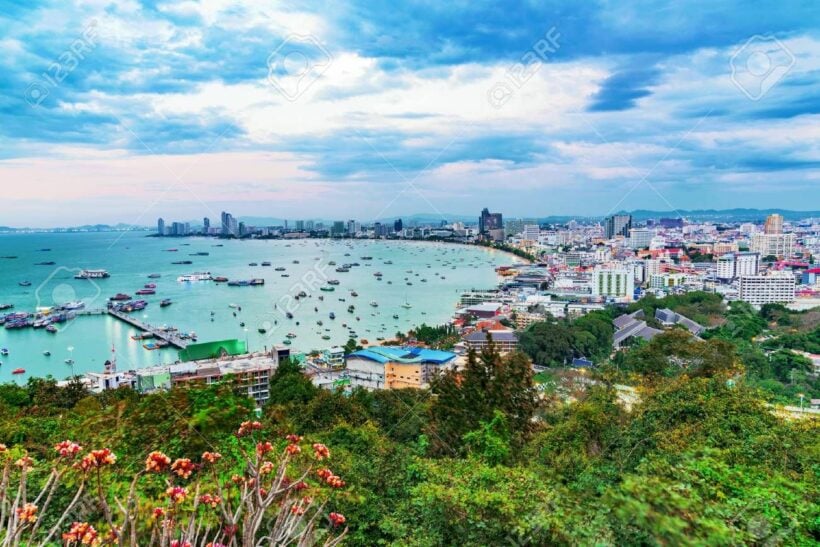 PHOTO: View over Pattaya from the Pratunmak Hill area
A Canadian museum owner has been injured after a fall in the upscale Pratumnak Hill area in Pattaya. Rescue workers were notified of the incident at 4pm yesterday (Tuesday) and rushed to the scene to find the 86 year old man with a broken leg. He was rushed to hospital.
According to his daughter, 24 year old Wannisa Sukjai, he had arrived in Pattaya just four days ago. She says her father and some friends were walking up Pratumnak Hill when he slipped on a rock and slid down an embankment where he came to rest, five metres below.
She's asked that the ground along the walkway be cleaned to prevent similar accidents in future. Authorities say they will inspect the area and check on the man's health.
SOURCE: The Pattaya News
Keep in contact with The Thaiger by following our
Facebook page
.
Pattaya Police up their game in knee-jerk reaction to German TV report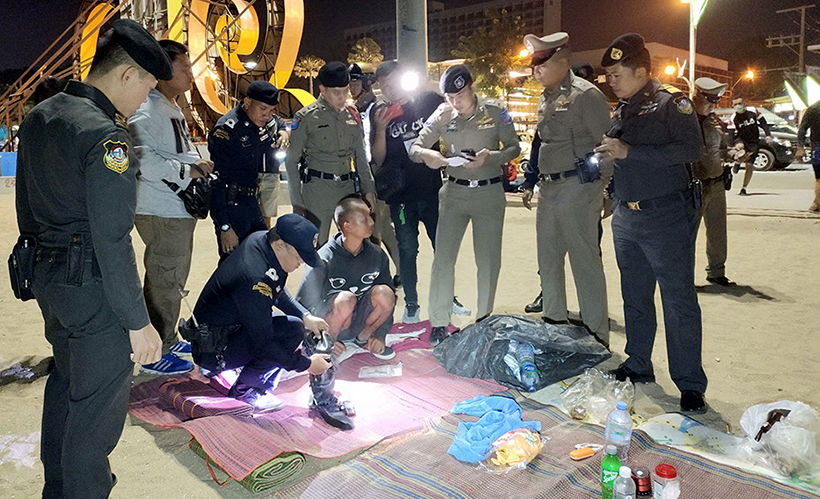 PHOTOS: The Pattaya News
If you want to get things moving in Thailand, make a documentary saying how bad things are and show it on international TV. A German documentary slamming Pattaya has so far had more success than a hundred directives from head office.
The documentary was titled Achtung Abzocke.
The documentary portrayed Pattaya in a less-than-flattering light, so city officials are upping their safety game, with local police announcing a raft of new measures aimed at protecting visitors. Some of them have already been introduced in a swift knee-jerk reaction to the scathing criticism.
Read The Thaiger's story about the documentary HERE.
Thailand's interior ministry issued instructions for security to be increased after the documentary criticised Pattaya as being unsafe for tourists and run by local and international 'mafia'. Police have now set up new safety zones and patrols on Beach Road and in other popular 'sin-city' touristy areas.
The Pattaya News reports that the zones run from the Dusit Hotel to Central, from Central Festival to Mike's Mall and from Mike's Mall to Walking Street.
Police officers will carry out patrols on foot, as well as by bike and police vehicle. They will conduct checks on "suspicious individuals", while reminding Thai people who may be enjoying a drink on the beach that they shouldn't give tourists any problems.
The police say they are singling out Thai men and 'ladyboys' who appear alone at the beach or on Walking Street, due to a number of recently-reported crimes against foreigners. They will also carry out stop-and-search checks on cars, checking for drugs, weapons, or drivers under the influence of alcohol or drugs.
SOURCE: The Pattaya News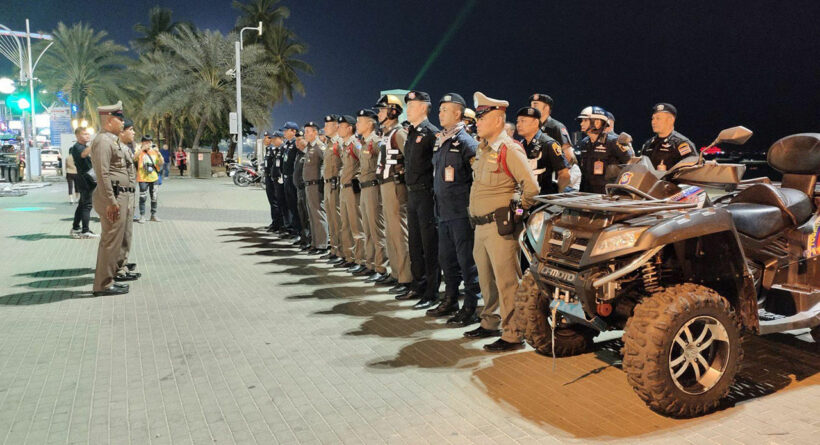 Keep in contact with The Thaiger by following our
Facebook page
.
Injured Irish tourist refuses to pay, starts fight, ends up on footpath in Pattaya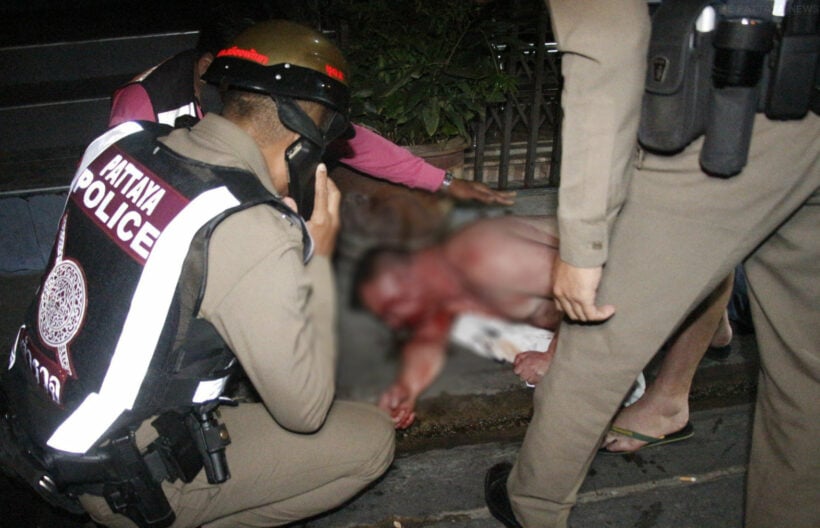 PHOTOS: The Pattaya News
An Irish tourist who was allegedly attacked at a bar shortly after arriving in Pattaya was in fact the instigator, according to the venue's staff and management.
46 year old Bart O'Gready was found unconscious on a sidewalk and bleeding heavily from multiple wounds early yesterday morning. He claimed to have been attacked by bar security, and appeared confused and heavily intoxicated. Police immediately began searching for suspects and seeking information about the incident.
The bar's female manager, 34 year old Naruemon Panadit and the four staffers involved in the incident, went to a Pattaya police station where they said O'Gready ordered a beer and refused to pay for it. He allegedly claimed to be Irish mafia and demanded to know why he had to pay, according to The Pattaya News.
When Naruemon threatened to call the police the man slapped her face and and staff came to her aid. The man continued to attack staff, falling down and hitting his face on the floor, according to staff, who then ushered him out of the venue.
Naruemon presented CCTV footage to police which she says proves her side of the story.
O'Gready has not filed a police report and has refused to comment at this stage. Police are continuing their investigation.
SOURCE: The Pattaya News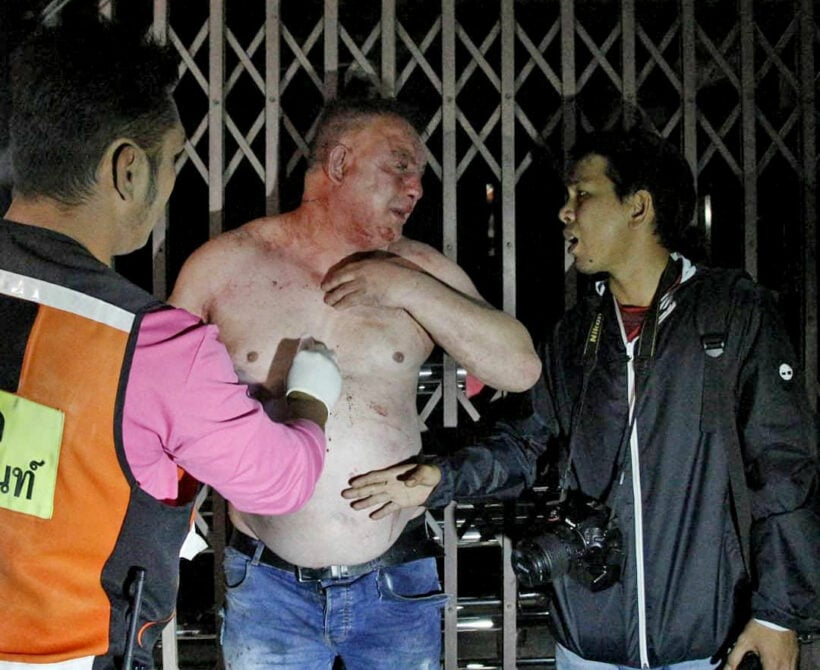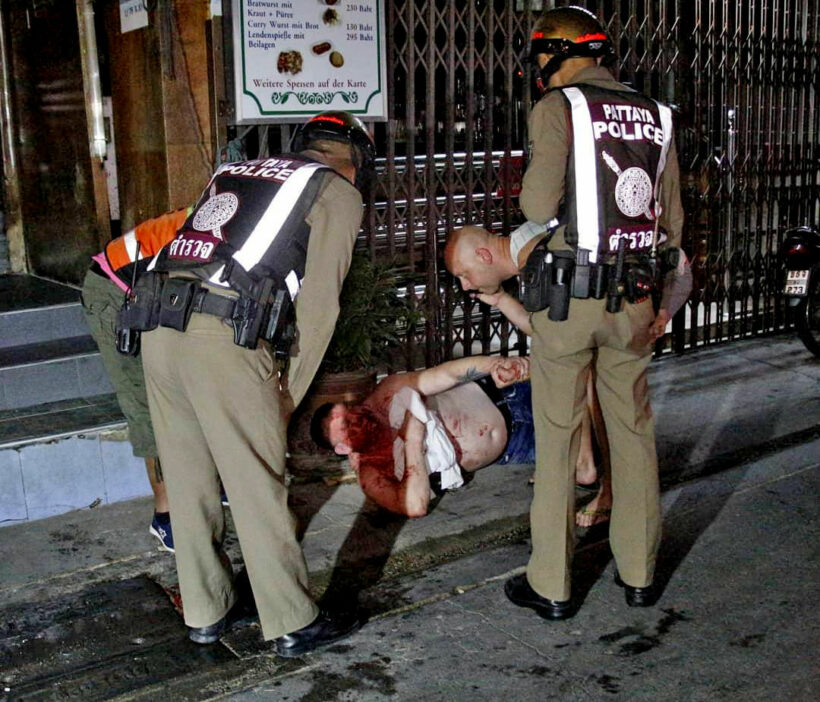 Keep in contact with The Thaiger by following our
Facebook page
.