Tourists flee stinking trash on Koh Tao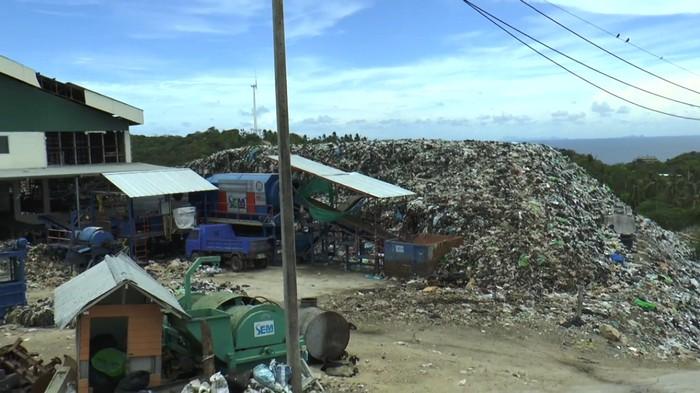 KOH TAO: Tourists are checking out of their hotels on Koh Tao in droves – fleeing the stink of a 45,000-ton mountain of garbage that is growing by the day after the island's incinerator broke down three weeks ago.
With trash piling up at a rate of 30 to 40 tons a day on the island off Surat Thani, and rain washing the filth down onto the roads, local residents are up in arms as their homes become saturated with the stench of rotting rubbish and tourism takes a massive hit.
Koh Tao Municipality Chief Administrative Officer (palad) Auaychai Srithong revealed on Friday that the contract between the municipality and Success Environment Management Co Ltd (SEM), the operators of the incinerator, ended on August 15.
"The contract was not renewed because the company was not fulfilling its obligations and was mismanaging the trash," said Mr Auaychai, adding that plans were afoot to implement a 6 million baht solution.
Mr Auaychai refused to elaborate on the problems with SEM, nor would he give any details of the proposed multi-million baht solution, stating that it would be "discussed" at an upcoming inspection visit of the facility by Region 45 Army Chief Ayupan Kannasut.
Ms Yee, a Myanmar national who was employed by SEM, claimed that the company had stopped processing the trash after not receiving money from the municipality. Subsequently 10 of the Burmese workers were not paid for two to three months, she said.
"Now I don't have enough money to feed my family," said Ms Yee.
Mr Ali, one of the company's garbage truck drivers, told the Gazette that he had worked at the incinerator for many years and there had never been a problem with getting paid in the past.
"We were told by the boss to wait for our wages before he headed off to the mainland 'for business reasons'. He left Koh Tao with all his belongings," said Mr Ali.
The growing mountain of putrid rubbish is affecting residents' health and having a severe impact on local businesses, say locals. "People are getting itchy rashes and are worried about catching diseases. It's affecting tourism too," said a resident who was afraid to give his name.
A German national on holiday on the island said he has been coming to Koh Tao every year for several years, but only this year has trash become a problem.
"Please do something about this immediately, before tourists stop coming here completely," he begged.
— Suchat Hankij
Body of second missing Filipino found off Phuket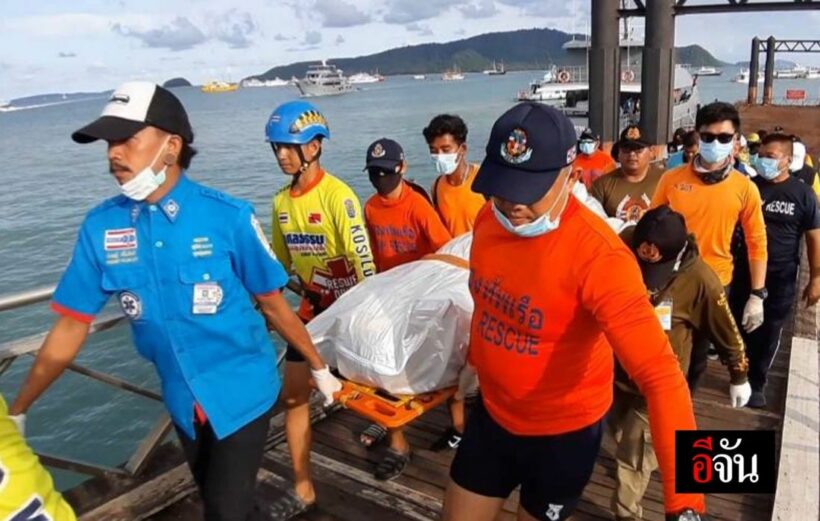 PHOTO: ejan.co
The body of the second Filipino who went missing late last Wednesday afternoon at Freedom Beach in Phuket has now been found and recovered.
The body was found between Phuket and Koh Phi Phi by a local fisherman around 12pm yesterday. His body was brought back to Phuket and arrived at Chalong pier yesterday afternoon.
The body has been identified as 29 year old Filipino Angelo Bien Rafael Cortez.
Angelo and 40 year old Noah Ibay went missing whilst barefoot paddling in the shallows of Freedom Beach on Wednesday afternoon when they were swept off their feet and out to sea by strong waves. Noah's body was recovered on Friday afternoon and identified by relatives on Saturday afternoon.
X2 Vibe brand adds third hotel in Phuket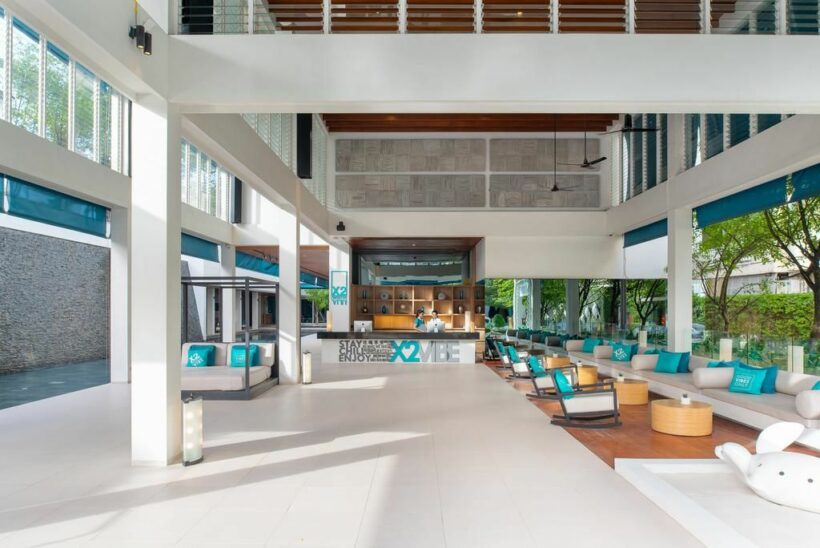 PHOTO: Existing X2 Vibe Patong hotel
Cross Hotels & Resorts has signed an agreement with PT Three Land for its third Phuket property, the X2 Vibe Phuket Patong Centre. Poised to open middle of 2021, it is a 50 minute drive from Phuket International Airport and a 10 minute walk to Patong Beach and the bustling Bangla Road walking street.
X2 Vibe Phuket Patong Centre will offers 323 guestrooms, all-day dining restaurants, café and bar, meeting room and fitness facilities. Key features include specially designed family rooms, a state-of-the-art kids club and a large adult swimming pool with sunken DJ Bar, underwater speakers, relaxing music and cocktails.
The announcement follows the debut of X2 Vibe Phuket Patong in September 2018 and the signing of Away Phuket Le Coral in May 2019. Cross Hotels & Resorts chief executive Peter Lucas said the company was very pleased to be signing a contract for its third hotel in Phuket.
"It is a significant milestone to be adding X2 Vibe Phuket Patong Centre to our growing portfolio of hotels in Phuket – officially recognised as one of Asia's, and indeed the world's, best places to visit.''
"Phuket has been clearly identified as a key target destination for Cross Hotels & Resorts now and into the future.''
Cross Hotels & Resorts currently operates 25 hotels across three distinct brands –X2, X2 Vibe and Away in Thailand, Vietnam and Indonesia.
Missing Filipino's body found in Phuket, identified by family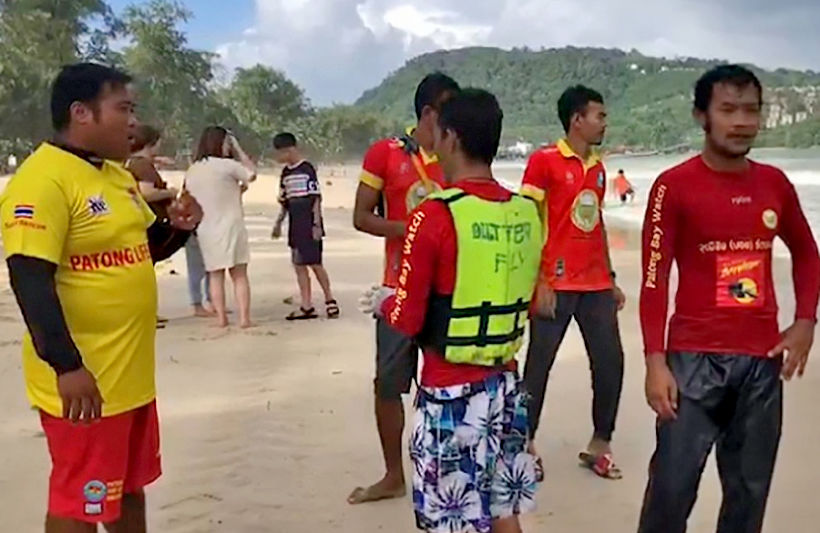 PHOTO: AsiaOne
A body, found washed up on Freedom beach in Phuket on Friday, has now been identified by family to be one of the two missing Filipinos.
The family of Noah Ibay arrived at Phuket Provincial Hall yesterday to identify the body and meet the Phuket Governor, Pakkapong Tawipat. Mr. Val Simon Roque from The Philippines' Embassy in Bangkok also attended the meeting with the family.
Patong Hospital confirmed that Noah had drowned.
29 year old Filipino, Angelo Cortez, remains missing. The search has now been extended to beaches north and south of Freedom Beach. Phuket has been pounded by rains and fresh south-westerly winds over the past three days.
Four Filipinos were reported missing after walking along Freedom beach on Wednesday. A few from a group of 13 went wading in the shallows and were swept off their feet by strong waves and washed out to sea.
30 year old John Tanghal and 51 year old Jose Tanghal were soon recovered. But Both and Angelo remained missing as rescue and search efforts continued in the fading Wednesday evening light.