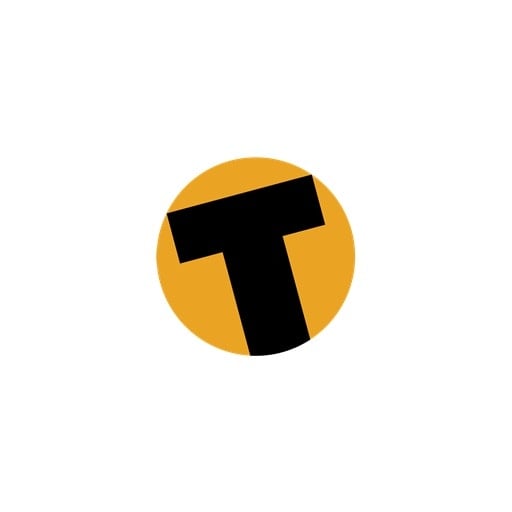 The Japanese have spent the past 60 years promoting a message of peace in the world. Unfortunately for one young Thai man, traces of the Samurai warrior ethic can still be found among the legions of salarymen toiling away in offices in Bangkok. In the early hours of August 17, Pol Lt Kiatsak Kasikun, the duty officer at Khlong Tan Police Station in Bangkok, received a call that someone had fallen, or had maybe been pushed – the details were, and remain, unclear – from a high building. When he arrived at the scene, Lt Kiatsak found the body of a young man, later identified as Suphon Choothong, a 25-year-old from Phitsanuloke, wearing only a T-shirt and a pair of underpants. Suphon's pants, somewhat mysteriously, were lying about a meter away from his body. Next to the body a woman, Kannika Thupbucha, 32, was weeping and wailing, and when the police arrived she could take her sorrow no more and collapsed in a faint. When she came round again, she was in such a confused state that the police decided she was unfit to give a statement. It was when police picked up the third person involved in the incident, 55-year-old Yasumasa Akutagawa from Japan, that the story began to make some sense. Mr Akutagawa told police that he had been seeing K. Kannika for a number of years, and, although they lived in separate apartments, he would often call in to see her. On the night of the incident, he explained, he had decided to pay a surprise call on his "wife". When he turned the key and opened the door to her room, however, he saw a Thai man, wearing no pants, sitting with her. Trouserless Suphon tried to push him out of the room and lock the door, but Mr Akutagawa, feeling his honor had been slighted, shoved him out of the way and barged into the room. His fury rising, he grabbed his Samurai sword – which he just happened to keep in the room – and began to chase the interloper around, slashing at him. Suphon, having the advantage of youth, was faster than his attacker and managed to get out of the room. The pair ran down the corridor with Mr Akutagawa, brandishing his sword, in hot pursuit. When they reached the end of the corridor, Suphon saw that he had reached a dead end. Faced with the choice of a 12-story drop or an enraged Japanese man wielding a Samurai sword, he decided he would rather brave the drop. He went out of the window and tried to climb to safety, but instead slipped and fell to his death, Mr Akutagawa reported. "I can confirm that he fell all by himself. I did not push him at all," Mr Akutagawa assured the police. The drama was not over for the night however. A little later another woman arrived at the scene. When she saw the body she broke down in tears and began to point at K. Kannika, shouting that K. Kannika was responsible for Suphon's death. The woman, Pathumthep Hongsuwan, 25, explained that she had lived with Suphon for around a year and that Suphon had just got a new job driving tourists around. A month earlier she had gone to visit her family in Nong Khai for a couple of weeks and when she got back she discovered that Suphon had become entangled with another woman. Pathumthep said she gave Suphon an ultimatum: he must choose between her and Kannika. Suphon chose to stick with Pathumthep but said that he had to go and clear things up with Kannika. It was this "meeting to clear things up" that had led to his trouserless downfall. At the time of going to press, police were still in the process of interviewing witnesses and had not charged anyone over the incident.
Keep in contact with The Thaiger by following our
Facebook page
.
Man stung by scorpion hiding in bag of fruit
PHOTO: Wikiwand
A Bangkok man has taken to social media to warn fruit lovers to check fruit thoroughly before eating it, after he was stung by a baby scorpion hiding in a bag of langsat fruit.
Pennung Chaiyachit says he put his hand in the bag, which contained about 2 kilos of the fruit, when he felt a sharp pain as if his thumb had been cut.
Mr Pennung washed his thumb and poured some rubbing alcohol on it but, despite there being no visible wound or any bleeding, his pain began to get worse and he decided to drive to hospital.
While waiting to see a doctor, Mr Pennung did an internet search which revealed a breed of tiny scorpion that can live on langsat fruit and has particularly powerful venom.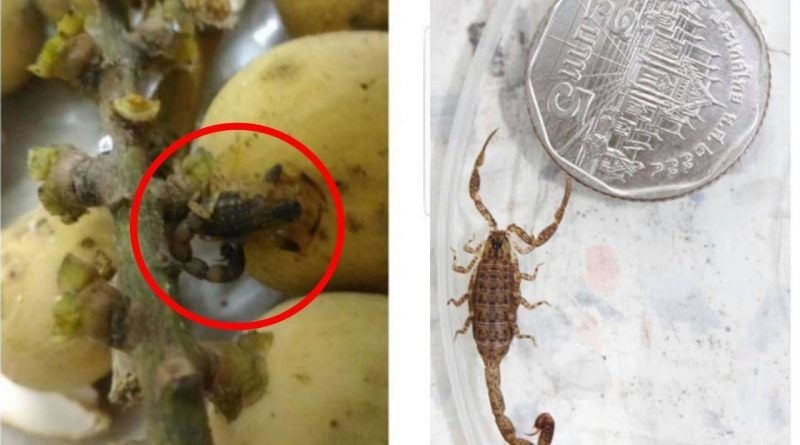 The doctor decided to keep Mr Pennung in overnight as a precaution, giving him antibiotics and administering pain relief through IV.
Mr Pennung documented his experience on Facebook as a warning to others, advising them to always check bags of fruit thoroughly and always wash fruit before peeling.
SOURCE: Thai Residents
Keep in contact with The Thaiger by following our
Facebook page
.
Pet leopard not a hit with neighbours in Chonburi, Thailand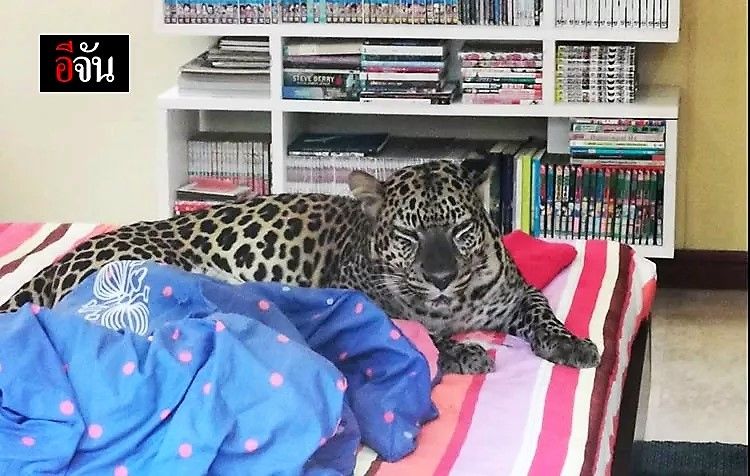 A couple in Chonburi, eastern Thailand, have not ingratiated themselves with neighbours after it was revealed they're keeping a pet leopard in their home.
It's understood that a Thai woman known as Nittiya, and her foreign husband, nationality unconfirmed, have just recently moved to the area from Chiang Mai, and news of their unusual pet has put neighbours very much on edge.
The couple have just had a visit from the Thailand Wildlife Enforcement Network (Thailand-WEN) after anxious villagers notified officials, saying they believed the leopard had been acquired illegally.
They added that the leopard was living in the couple's home and being treated as a pet, expressing concern that it could escape and attack people.
Yesterday, officials visited the home, which is surrounded by a 3-metre-high wall. Nittaya explained that the couple have had the leopard – named Typhoon – since it was born 4 years ago, producing the required documentation for inspection.
Officials agreed that the couple have the right to keep the leopard, but will need to apply for a new licence to keep it in its new location.
SOURCE: Thai Residents
Keep in contact with The Thaiger by following our
Facebook page
.
JetSki crashes into shop in Kamala, Phuket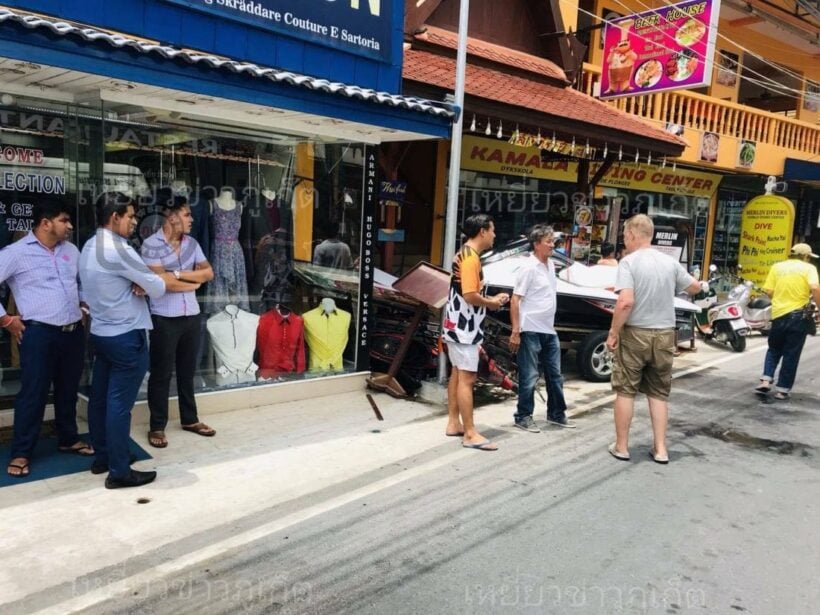 PHOTOS: Newshawk Phuket
Not often we get to write this headline… "JetSki crashes into shop in Kamala".
The jetski was being towed by a Saleng (motorcycle and side-car) through the streets of Kamala this afternoon when, for reasons we don't yet (probably brake failure), the whole shebang went AWOL and ended up running into the front window of some tourist shops.
The jetskis are a common sight going through the backroads of the various west-coast shopping areas at the start and end of each day, on their way to the beach to hire to tourists, usually in a convoy with the jetski staff riding shotgun on top.
This time it was a lone JetSki, being towed by a saleng, that somehow veered off the street and into the roadside Kamala shops.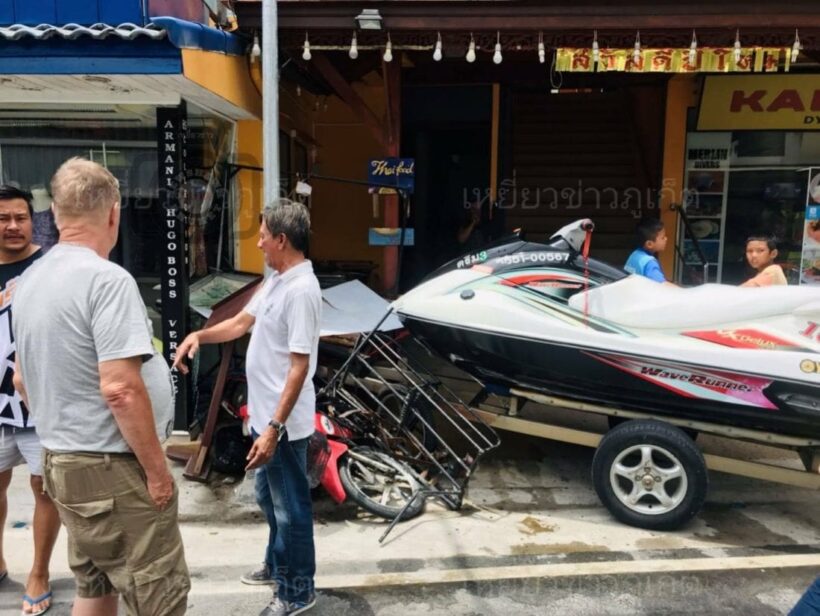 Keep in contact with The Thaiger by following our
Facebook page
.