Phuket's monsoon – here comes the green season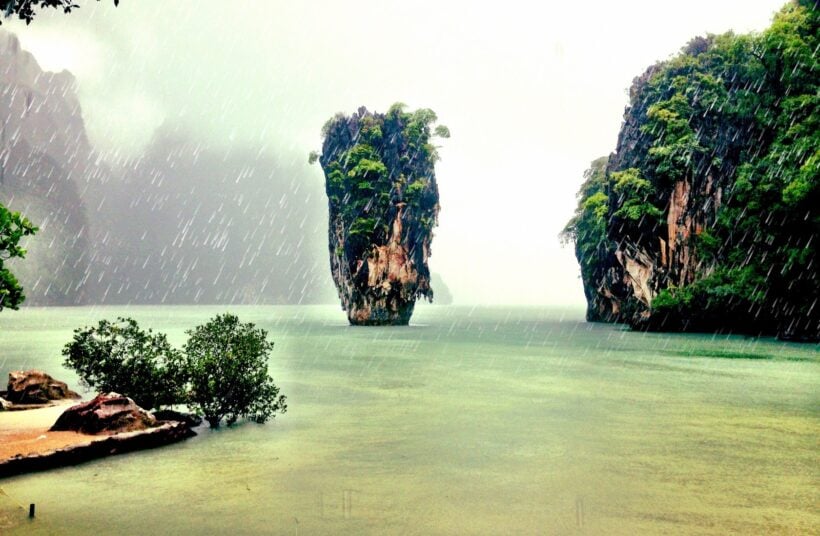 by Bill Barnett of c9hotelworks.com
Rainy season often brings a shroud of darkness over the island, when strong showers can even make it difficult seeing anything farther away than the short span across the road from my office. Imagine pulling a hoodie over your head on a sunny day and dropping suddenly into the netherworld of dimly lit shadows.
These green season weather changes seem to bring out the dark side of Phuket's residents. All too often around the traps, in distant tones, or else plying the internet chatter, comes the rabid talk about the utter worthlessness of our current crop of tourists.
Just hash tag in #cheap, #stampeding groups, or #emerging markets and you'll soon get the vibe. It's nasty, petty and viewed through a tunnel so long and deep that there is seemingly no escape out the other end.
My mind often flashes back to the art house movie with an ethnic twinge, 'A Day Without Mexicans', which chronicles a mysterious happening which results in all the Latinos disappearing one day from a California town. It's a funny, profound and a somewhat sad tale of myopia gone over the edge.
What would happen here in Phuket if suddenly all of the tourists disappeared? The strange thing after all, is that the people who do the loudest complaining or constantly voice their grumbling discontent are mostly expatriate residents. I can't reconcile their rationale, given that these same folks must have arrived at one point as a tourist who eventually just decided to take a permanent island vacation.

GRAPHIC: intoPhuket
I'm still a relative newcomer, having landed here a bit after the Millennium, but I can still recall the days before Central Festival appeared, when traversing the island was a fast and simple task. Over more than a decade, Phuket's prosperity has seen the rapid rise of an urban resort island in the throes of what could be summed up as growing pains.
Today, the bountiful offering includes quality medical institutions, international schools that can be counted on both hands, marinas, malls, restaurants, housing estates and attractions. You can connect to flights around the world directly whether you are headed down under, to Europe, the Middle East or throughout Asia.
Where we once lived in the land of little or no choice, today the options are varied. Sure, as quantity came, one of the knock-on effects was a quality offering. You no longer have to travel to Bangkok or Singapore to shop or find those objects of desire. The world has come to Phuket.
How did this all happen? Tourism has provided jobs, income, and opportunity not only for Thais but also for a growing number of expatriates. Where better to raise a family or start a business and still be able to live in one of the finest tropical islands on earth.
And yet the voices of discontent arise. Popular themes include the nostalgic musings wondering why Phuket can't Phuket be the way it used to be, and how come the new stream of travellers aren't well behaved like those from a bygone era? For me, nostalgia is an old man's game best undertaken from a bar stool.
Remembering is good, but living in the present is an even better adventure.
Bashing tourists harkens back to those who oppose immigration. What fuels these illogical thoughts are the human spirit's dark sides of racism, intolerance and closed-mindedness. The world is a big place, with more and more people arriving every day; face it, our journey today is one without maps to a place we've never been before.
Yes, my patience has been tested by those who complain about traffic or crowded beaches. Do you really think Villa Market, where you happily ply around the aisles, would be here if the property market had not been spun out of the tourism sector?
To sum it up, I'm not adverse to those around me voicing their opinions or complaints, but please just keep a balanced, mindful view of how we got to where we are, and appreciate those tourists who bring their hard-earned currency to spend here in Phuket.
As to what the future may bring, Edward T McMahon voiced it very well when he said, "Growth is inevitable and desirable, but destruction of community character is not. The question is not whether your part of the world is going to change. The question is "how?"
Keep in contact with The Thaiger by following our
Facebook page
.


Are you considering a medical procedure abroad? With Thaiger Medical you can research hospitals and doctors, choose a destination in Thailand or abroad, and book an appointment today.

Tax on salt content being considered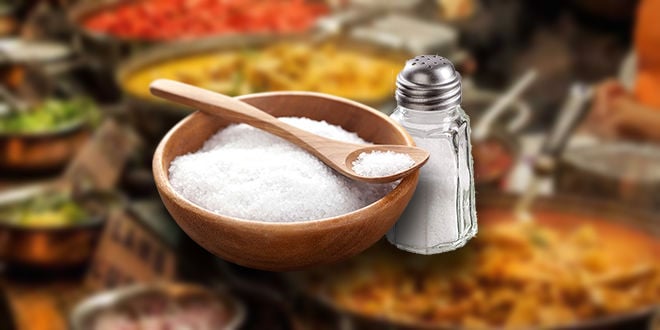 The Excise Department is considering imposing a tax on the salt content of food to encourage food producers to reduce the sodium content of snacks, instant noodles and seasoning cubes.
The director of the Office of Tax Planning said that the department is discussing a limit on the amount of sodium food can contain, in line with the standard set by the World Health Organization (WHO), which is 2,000 milligrams of salt per day.
In reality, Thai people consume an average of 1,000 milligrams per meal, making their daily intake well above WHO guidelines, according to the director.
He said any tax imposed would be at a level which would encourage food producers to reduce the sodium in their processed food without being punitive, adding that the proposal isn't intended to generate more tax revenue, but to help protect the health of consumers. Excessive sodium in the diet can lead to high blood pressure and kidney disease.
Fish sauce, soy sauce and salt would not be taxed.
SOURCE: thaipbsworld.com
Keep in contact with The Thaiger by following our
Facebook page
.
Water shortage warnings in 22 provinces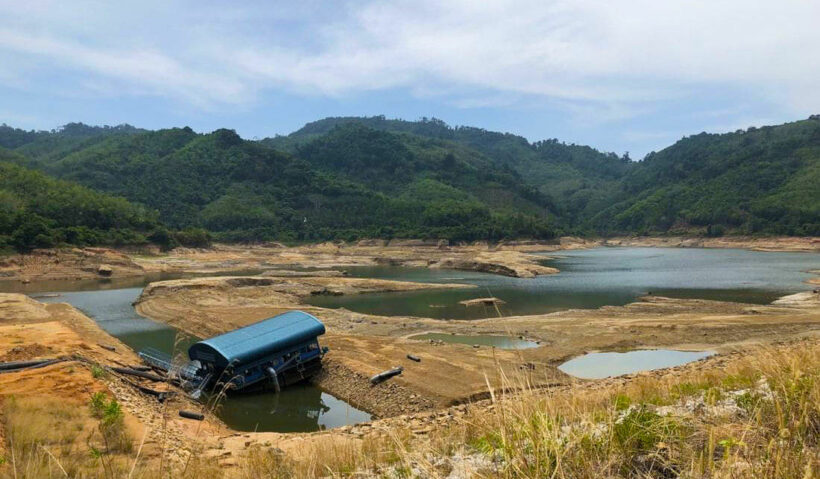 People living in 22 Thai provinces are being warned to prepare for shortages of drinking water during the upcoming dry season, due to start on November 1st.
The warning was issued by the National Water Resources Office, citing low levels in reservoirs, which are the main sources for tap water production waterworks in 22 provinces.
Areas at risk identified by the office are in northern, north-eastern, eastern and southern provinces.
Measures have been adopted by agencies charged with dealing with water shortages. including dredging water channels to allow greater volumes of water to flow into reservoirs, drilling underground wells, enlarging storage ponds and the purchase of water to supply to those in urgent need.
The Royal Irrigation Department has announced that people should use water sparingly.
There are currently about 6 billion cubic metres of usable water in reservoirs in the affected provinces, with 5 billion cubic metres reserved for consumption and ecological preservation, leaving only 1 billion cubic metres for use in agriculture.
This means farmers in the Chao Phraya river basin may not be able to grow a second crop of rice this year.
SOURCE: thaipbsworld.com
Keep in contact with The Thaiger by following our
Facebook page
.
Green Day heading back to BKK in 2020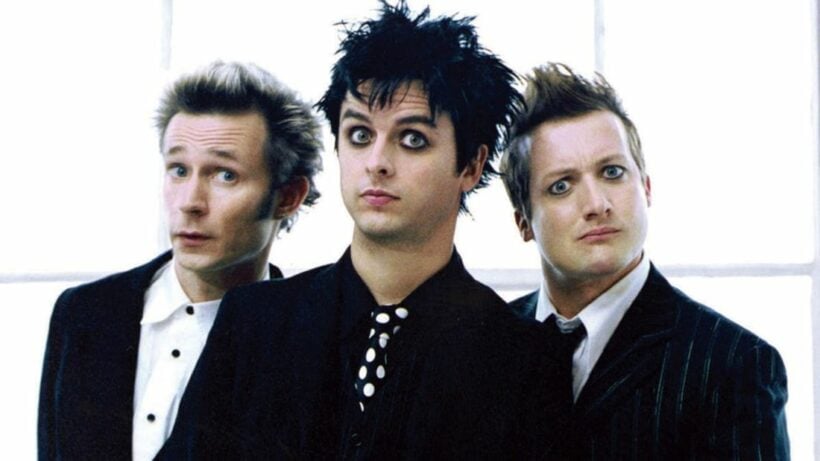 Green Day, five-time Grammy Award winners, are embarking on a global tour in 2020, including a stop-over in Bangkok during March. The rock 'n' roll Hall of Fame inductees will perform a series of concerts throughout Europe, UK, North America and Asia.
"Green Day Live in Bangkok" takes place on March 11, 2020 at Impact Arena, Muang Thong Thani. But it's not their first time. Green Day sold out concerts in their last Thai live gigs in 1996 and 2010.
Formed in 1986 in Berkeley, California, Green Day is one of the world's best-selling bands of all time, with more than 70 million records sold worldwide and 10 billion cumulative online streams of their music and performances. Their 1994 breakout album "Dookie" is widely credited with popularising and reviving mainstream interest in punk rock, catapulting a career-long run of No 1 hit singles.
In 2004, Green Day released the rock opera "American Idiot", selling more than 7 million copies in the US alone and taking home the Grammy Award for Best Rock Album. In 2010, a stage adaptation of "American Idiot" debuted on Broadway to critical and commercial acclaim. Entertainment Weekly called Green Day, "The most influential band of their generation," while Rolling Stone said, "Green Day have inspired more young bands to start than any act this side of KISS, and that doesn't seem to be changing."
Green Day Live in Bangkok 2020 is on March 11, 2020 at Impact Arena, Muang Thong Thani.
Ticket prices start at 2,000 baht and tickets go on sale on November 2 at all ThaiTicketMajor outlets via www.livenation.co.th or www.thaiticketmajor.com or call: 02 262 3838 for more information.
SOURCE: The Nation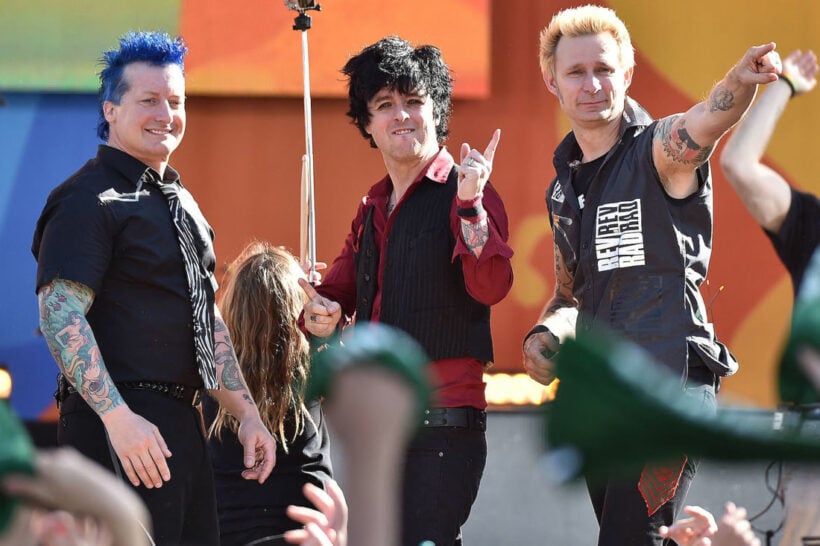 Keep in contact with The Thaiger by following our
Facebook page
.