Trang airport terminal expansion on track for 2019 completion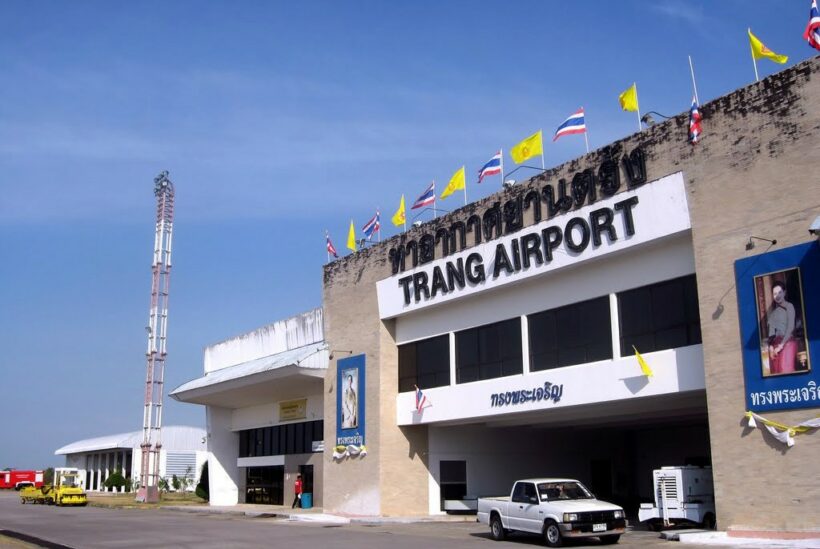 The Trang International Airport passenger terminal expansion will be completed mid next year. The announcement comes from the director general of the Airports Department.
Darun Saengchai says 116 million baht had been allocated to add another 3,000 square metres to the 6,000sqm facility, which was proving inadequate in high tourist season.
The expansion would enable the terminal to accommodate 600 passengers per hour, double the current capacity, he said. Trang airport currently accommodates 700,000 travellers per year.
Darun says the runway would also be lengthened from 2,100 metres to 3,000m, pending a favourable result of an environmental impact study for which 3 million baht has been budgeted.
The department will seek a further 171 million baht to improve fencing, install a luggage conveyor and purchase scanners for weapons and bombs. He's also applied for 1.2 billion baht from the fiscal 2019 budget for construction of a second passenger terminal which, if approved, would begin next year and be completed in 2021, ready to handle 3.7 million travellers a year.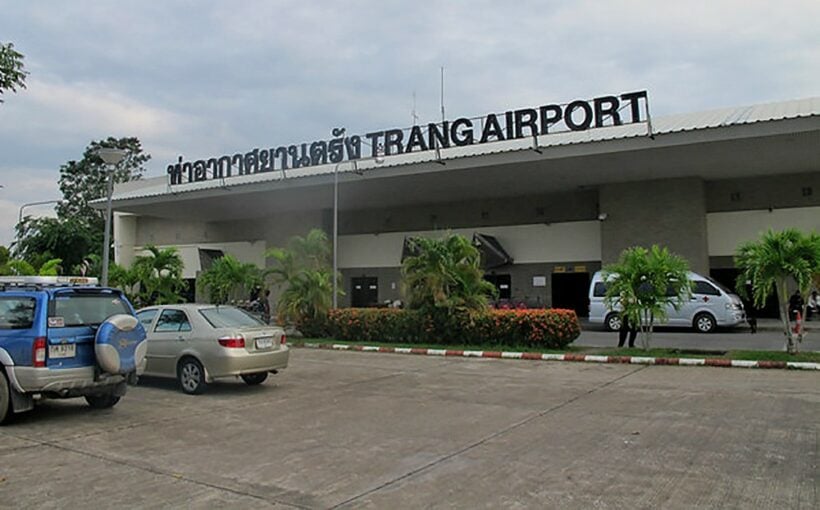 SOURCE: The Nation

Mövenpick Hotels & Resorts unveils a global menu of savoury dishes and finest Swiss chocolate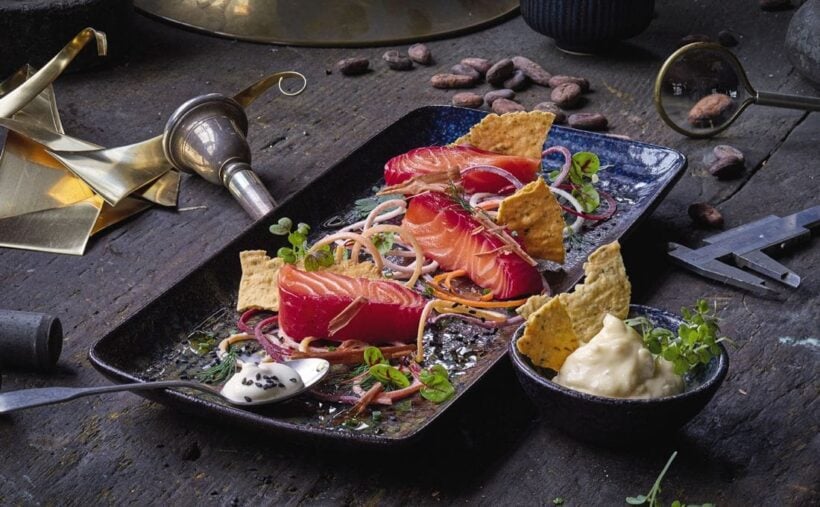 ADVERTISING
Mövenpick Hotels & Resorts, part of the AccorHotels Group,  is celebrating Swiss cuisine and the culinary versatility of chocolate with a new global menu of savoury dishes featuring a sweet twist. In Phuket the promotion will be at the 
Mövenpick Resort & Spa Karon Beach
.
The brand's talented 'food artisans' have made Mövenpick chocolate the hero of seven dishes in its 'Chocolate on the Salty Side' promotion, which runs from October 10 to November 20, 2018 at selected Mövenpick hotel and resort restaurants worldwide. From salmon fillets enlivened with dark chocolate to a savoury tarte tartin with a white chocolate flourish, each new creation offers up something distinctively flavourful and showcases the wonderful versatility of chocolate.
The seven chocolate-inspired creations include: marinated ...
Pavilions Phuket welcomes Chef Rey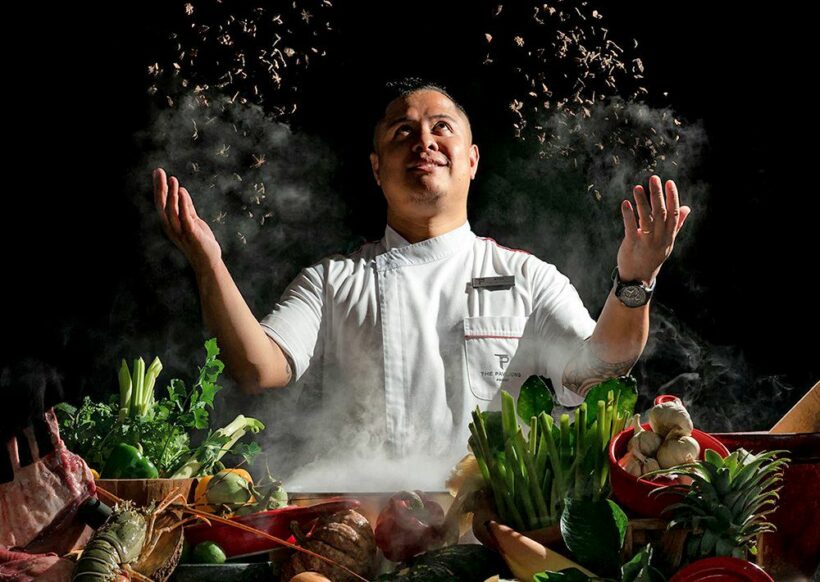 ADVERTISEMENT

From humble beginnings in New Zealand, Chef Rey developed his profession with guidance from industry leaders, he has since taken his craft to Australia, Malaysia, Abu Dhabi and Vietnam.

Before joining the team at The Pavilions Phuket, Chef Rey worked for well-known luxury restaurants and hotels, including the award-winning '2016 Top 50 restaurant', Bracu, in New Zealand, under the watchful eye of renowned Chef Peter Thornley, and most recently at the multi-award winning resort, Paresa, in Phuket Thailand, where he was the Executive Chef.

As Culinary Director at The Pavilions Phuket, Chef Rey will oversee the resorts three main outlets - The Plantation Club, Firefly and 360°Bar as well as in-villa dining - redesigning the concept and culinary experiences at each touch point to take dining in Phuket to new adventures heights, creating distinct dishes ensuring guests have a culinary adventure they will not forget.

Visa run to Penang – a personal experience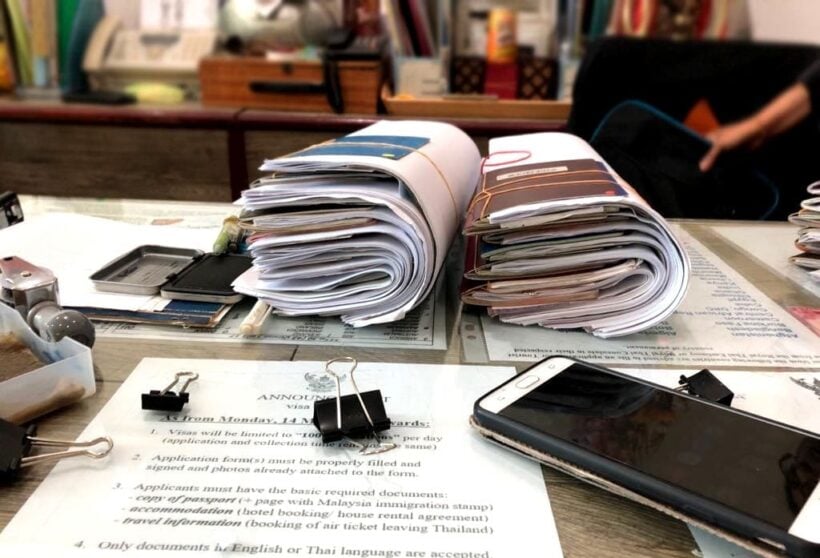 This story was one person's experience of the visa process in Penang. It should not be regarded as 'typical' or even used as a guide. But we provide Jim's journey as warning to do your homework before embarking on getting or renewing your visa.

Be aware that this seemingly simple trip to the former 'Pearl of the Orient' in Malaysia is not just a matter of paperwork to enable you to stay in Thailand - you unwittingly become embroiled in a major industry involving hundreds of on-the-ground staff who, you guessed it, are in for a 'cut of the action'.

This isn't merely a paperwork formality, it's an industry. For whatever reason the process is made sufficiently opaque that you will eventually need one of these resources.

If you're lucky enough to have a Thai employer do pay for your visa and organise paperwork, you're halfway there.

Alerted by 'Jim', not his real name, The Thaiger dug deeper to uncover a highly develop...