Siam Niramit. Bringing Thailand's vibrant history to life.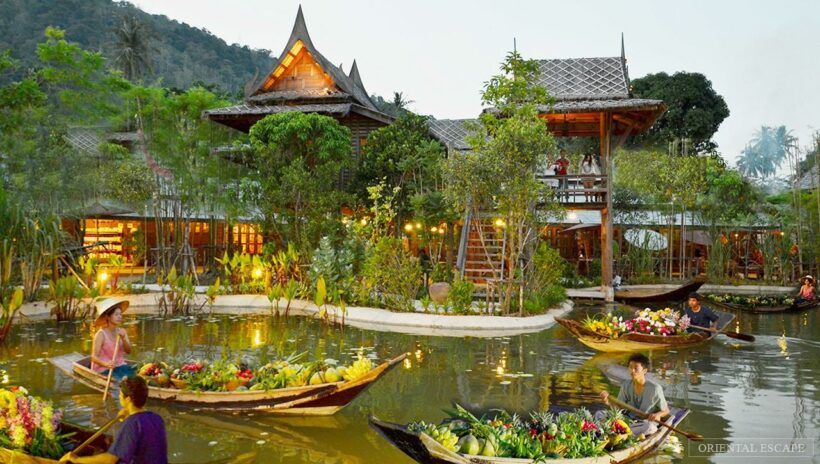 The island has a number of world class attractions that have relied on big investment and a hope that the crowds keep flocking to Phuket. For Siam Niramit, the massive investment is paying off with floods of tourists heading to the attraction off the By Pass Road in Samkong seven days a week.
For those who haven't attended Siam Niramit you WILL be surprised and amazed. It's a theme park, a mega-international buffet and stage show, all rolled into four hours of daily entertainment.
You need to arrive at Siam Niramit soon after 6pm to have the time to share the full experience. There's plenty to see and do.
A quick warning: If you are not comfortable with seeing elephants used for the entertainment of tourists then you might want to come with the knowledge that elephants are used in activities on the site. Having said that, the elephants appear genuinely happy to participate and were extremely well cared for.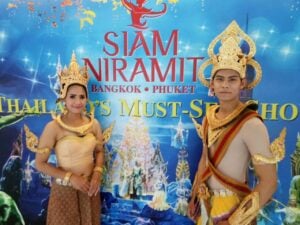 You can break the night up into three distinct sections – the pre-show activities around the park, the international buffet and the show.
The Thai village and carnival area are really popular with the kids and give an insight into Thai village life, around the Kingdom, in the past. There is a muay thai demonstration, water-show and the Grand Parade taking us back to the era where elephants and humans went to battle together in the defence of Thailand.
The international buffet caters for all tastes, for just about any nation. On the night we visited there were mainly Chinese and Russian tourists with plenty of locals visiting from other regions as well. Like most buffets you wonder what the quality of the food will be like. No complaints from us – the food was superb and we tried a bit of everything. The service at the tables was excellent considering they had to serve several thousand people at the same time.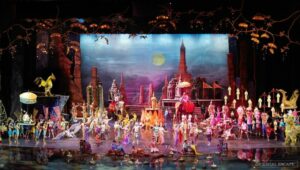 PHOTO: Courtesy Oriental Escape
And then onto the show. In one word, it's spectacular. 90 minutes of one surprise after another. The show follows the theme of taking us on a journey around the Kingdom focussing on the different cultural experiences and influences that shaped Thailand as we know it today. The second half of the show takes us into the deeper psyche of Thai culture and some of the mystical and spiritual influences on Thai life. I won't ruin the surprises – there are many – but the kids, and the older kids, will love the show. It's an extraordinary effort of an enormous cast, quite a lot of local fauna and the colourful imagination of the creators.
Siam Niramit is open seven days a week, right throughout the year. For locals who haven't seen the show, you absolutely should. We should be very proud of such a high-standard, award-winning show right here on the island. Definitely take your overseas guests when they come to visit you!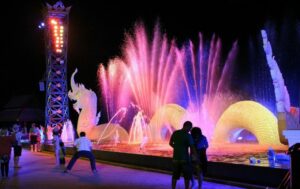 Tickets will cost between 1,500 baht for the show-only and 2,250 baht for a Platinum package, buffet and the best seat in the house for the show.
Finally, it was raining on the night we visited. Actually, it was pouring. The theme park has a well-structured Plan B to swing into when the need arises. So you can still enjoy most of the pre-show activities undercover.
Any night of the week, you certainly won't be disappointed. Check HERE for more details.
Staff from The Thaiger were guests of Siam Niramit, Phuket.


Looking to jettison some items before jetsetting away or chartering a yacht? Look no further than Thaiger Classifieds where you can find and post items, work, property and more for free. Be sure to check out YonderTours for things to do in Thailand and tours across the country.

Phuket's lifeguards say goodbye to a champion of local beach safety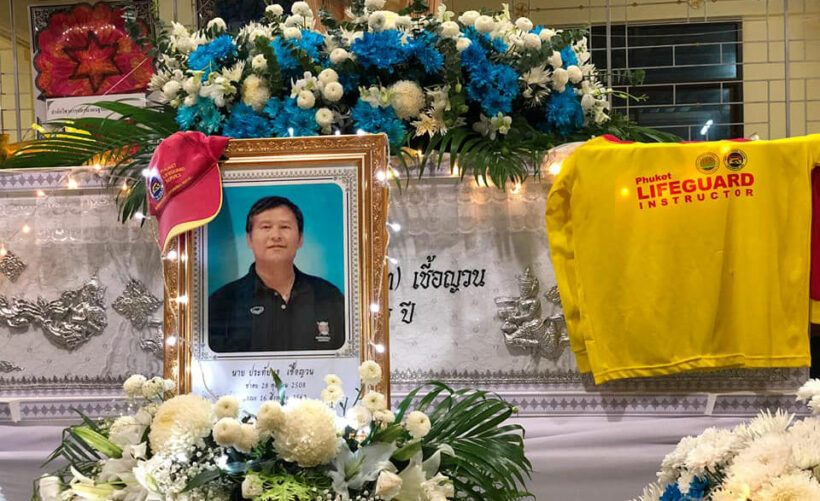 PHOTOS: Phuket Lifeguard Service
A commemoration ceremony has been held for Prathaiyuth Chuayuan, a local Phuketian who helped drive Phuket's first beach lifeguard services. He passed away on Friday morning after a heart attack.
He first experienced chest pains whilst delivering his daughter to school in Phuket Town on Friday morning, drove himself immediately to the Vachira Hospital nearby but succumbed to cardiac arrest around 9am.
He was 57 years old.
He worked with Australian lifesavers to help train local lifeguards and improve the skills of the Phuket's beach enthusiasts, and finally sought international accreditation for the growing body of competent Phuket lifeguards.
The Phuket Lifeguards Service, founded and run by Prathaiyuth and his wife Witanya, saved innumerable lives each year whilst battling Provincial Hall and local government for increased funding in annual contract negotiations.
Daren Jenner, a FOT (Friend of The Thaiger) and local safety officer for the International Surf Lifesaving Association, sent a message to us expressing his deepest condolences to Prathaiyuth's wife, family and friends.
"I had many good conversations with him over the years. He was a good-hearted man who did his best in difficult and changing circumstances. A very big loss for Phuket and the lifesaving community here. ISLA sends our deepest respect for his long commitment to ocean safety in SE Asia."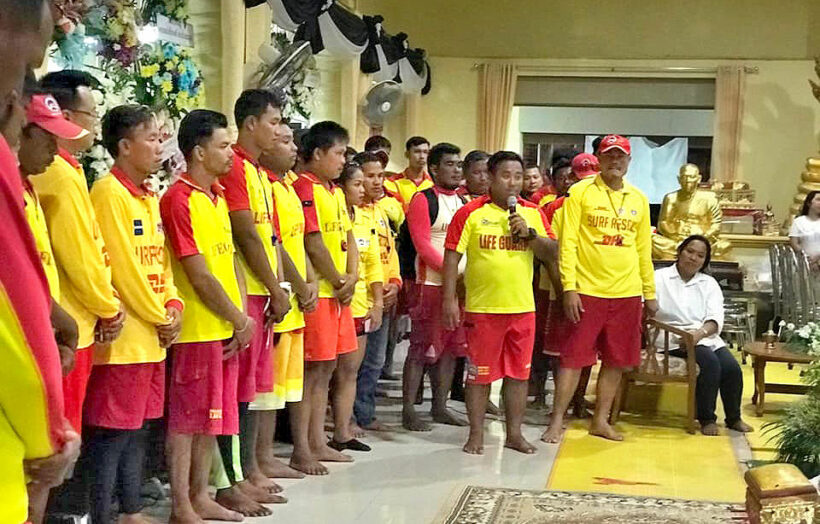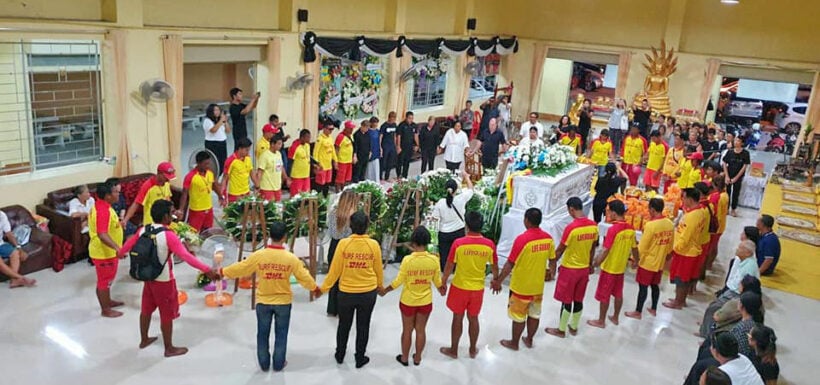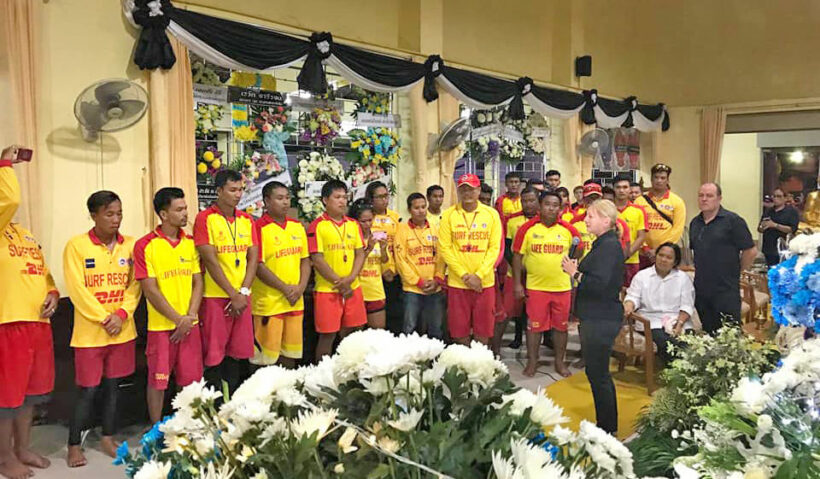 Bangkok to Hong Kong the world's second most popular flight, what's the most popular?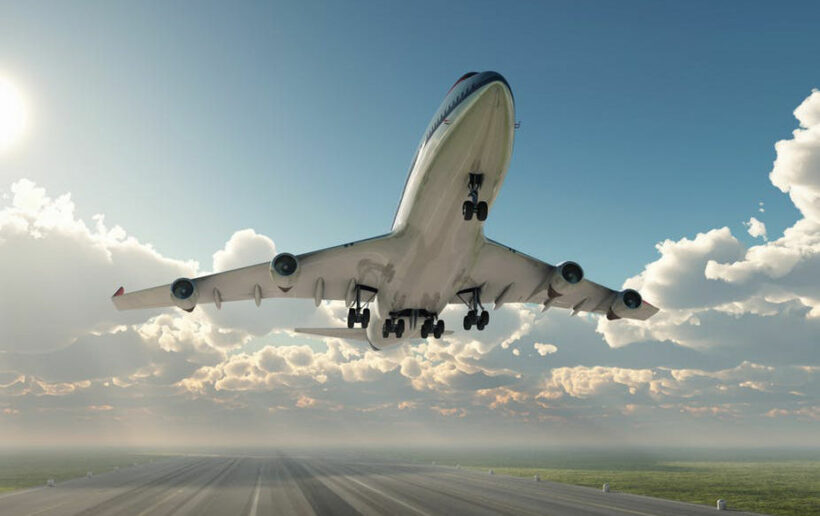 The world's top five flying routes are all in the Asia Pacific region, according to an International Air Transport Association (IATA) report. Aviation writers say the growth can be attributed to the addition of flights operated by low-cost carriers in the region.
Passenger traffic between Bangkok (Suvarnabhumi) and Hong Kong airport is Number Two on the list of the airports with the world's busiest air traffic. The trip between Hong Kong and Taipei Taoyuan, Taiwan, is the most popular route in the world carrying 5.4 million passengers per year.
Passenger traffic between Suvarnabhumi and Hong Kong reached 3.4 million in 2018, up 9% from 2017.
The report of IATA world airline traffic for 2018 also shows that airlines in the Asia Pacific carried the largest number of passengers in the world.
Global passenger traffic results for 2018 showed that demand rose by a healthy 6.5% compared to full-year 2017. Although this represented a slowdown compared to the 2017 annual growth of 8.0%, it was another year of above-trend growth. Full year 2018 capacity climbed 6.1%, and load factor edged up 0.3 percentage point to a record 81.9%, exceeding the previous high set in 2017.
"Airlines are connecting more people and places than ever before. The freedom to fly is more accessible than ever. And our world is a more prosperous place as a result," said Alexandre de Juniac, IATA director-general and CEO.
In terms of pure numbers of flights for 2018, here are the results. Eight out of ten of the routes are all in the Asia-Pacific.
Kuala Lumpur – Singapore: 30,187 flights
Hong Kong – Taipei: 28,447 flights
Jakarta – Singapore: 27,046 flights
Hong Kong – Shanghai: 20,678 flights
Jakarta – Kuala Lumpur: 19,741 flights
Seoul Incheon – Osaka: 19,711 flights
New York LaGuardia – Toronto: 17,038 flights
Hong Kong – Seoul Incheon: 15,770 flights
Bangkok – Singapore: 14,698 flights
Dubai – Kuwait: 14,581 flights
Bangkok – Hong Kong: 14,556 flights
Hong Kong – Beijing: 14,537 flights
New York JFK – London Heathrow: 14,195 flights
Tokyo Narita – Taipei: 13,902 flights
Dublin – London Heathrow: 13,855 flights
Osaka – Shanghai: 13,708 flights
Hong Kong – Singapore: 13,654 flights
Chicago O'Hare – Toronto: 13,503 flights
Seoul Incheon – Tokyo Narita: 13,517 flights
Osaka – Taipei: 13,325 flights
Mandatory health insurance details for some visas announced this week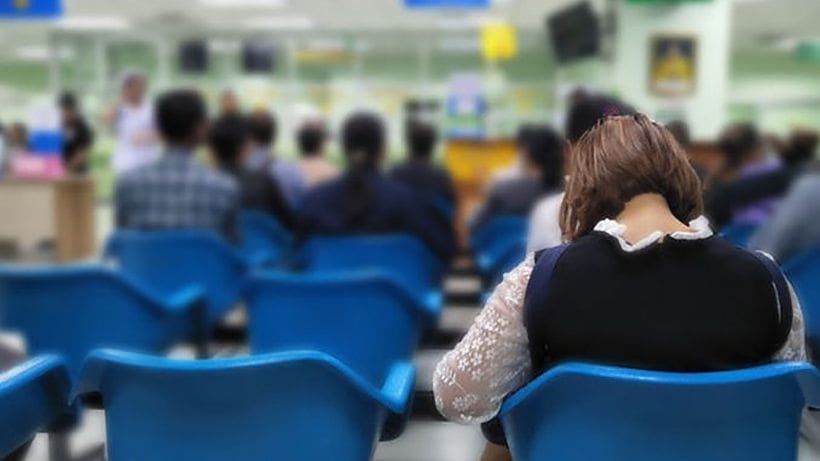 Details on the proposed mandatory health insurance requirements for Non-Immigrant O-A visas will be made next week, according to ThaiVisa.
A senior executive from one of the insurance companies involved in the scheme told ThaiVisa that the Office of Insurance Commission, Ministry of Public Health, Foreign Ministry and Immigration Bureau will announce the insurance requirements for Non-Immigrant O-A visas on August 22.
Last May it was proposed that foreigners applying for Non-Immigrant O-A visas would be required to have health insurance that offers 40,000 baht outpatient coverage and 400,000 baht inpatient coverage. The details, along with other information, is expected to be confirmed this week.
Officials say the mandatory health insurance requirement was proposed to help Thailand cope with the large number of unpaid medical bills from foreigners who use Thai hospitals.
The mandatory health insurance requirement has only been proposed for Non-Immigrant O-A visas and not for other visas or extensions of stay.
SOURCE: ThaiVisa