Step into opulence with a virtual tour of luxury condos in Bangkok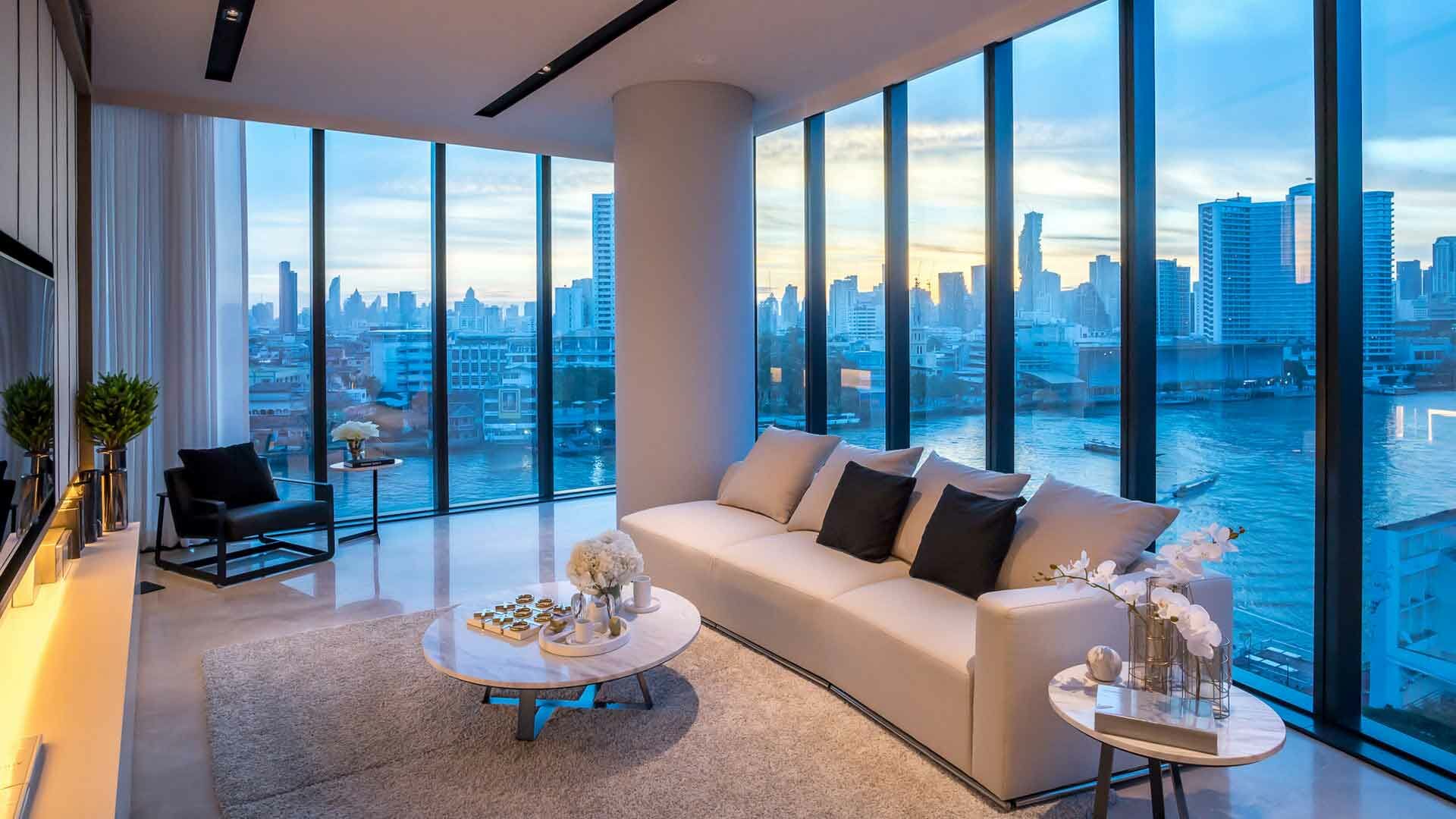 Bangkok, the vibrant capital city of Thailand, has long been an enticing destination for travellers and expats alike. The city's skyline is ever-evolving, with a growing number of luxury condo Bangkok developments reshaping the landscape. These upscale residences offer an unparalleled combination of sophistication, comfort, and world-class amenities.
Let's embark on a virtual tour of some of the most luxurious condos in Bangkok and discover what sets them apart from the rest. From sleek modern aesthetics to traditional Thai elements, these condos truly cater to every discerning taste.
2 Bedroom Condo for sale at Mano Tower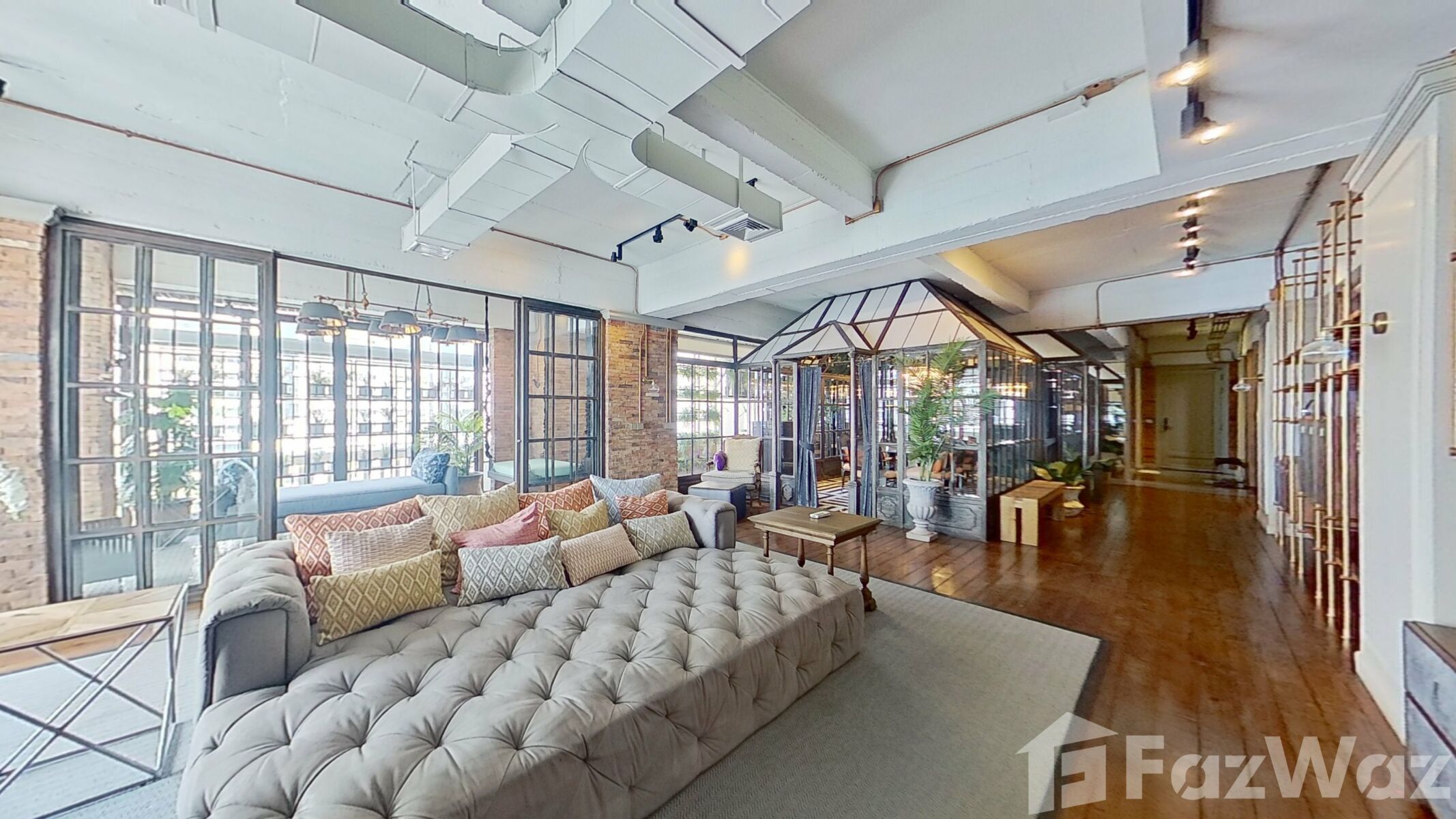 Price for sale: $1,310,000 (฿45,000,000)
The first enchanting residence on our list is a splendid 326 SqM property boasting two exquisite bedrooms and three opulent bathrooms. Part of the prestigious Mano Tower project in Khlong Tan Nuea, Bangkok, this luxurious abode was completed in January 1990.
The condo is adorned with a charming balcony, perfect to soak up some sun and breathe the fresh air in the morning. It also has a fully-equipped Western kitchen, which comes with modern appliances. Bathed in an abundance of natural light, the condo's unique design features spacious rooms with elegant wooden flooring. Moreover, the luxurious marble bathrooms add a touch of grandeur.
Nestled amidst an old community in the heart of the city, Mano Tower is a luxurious condominium surrounded by essential amenities, such as shopping malls and businesses. Its prime location, merely 1.9 kilometres from the Phrom Phong BTS station, offers unparalleled convenience. This sought-after location is complemented by an array of exceptional facilities. These include a large outdoor pool, a state-of-the-art gym, leisure gardens, BBQ grill areas, and 24-hour security systems.
2 Bedroom Condo for sale at Banyan Tree Residences Riverside Bangkok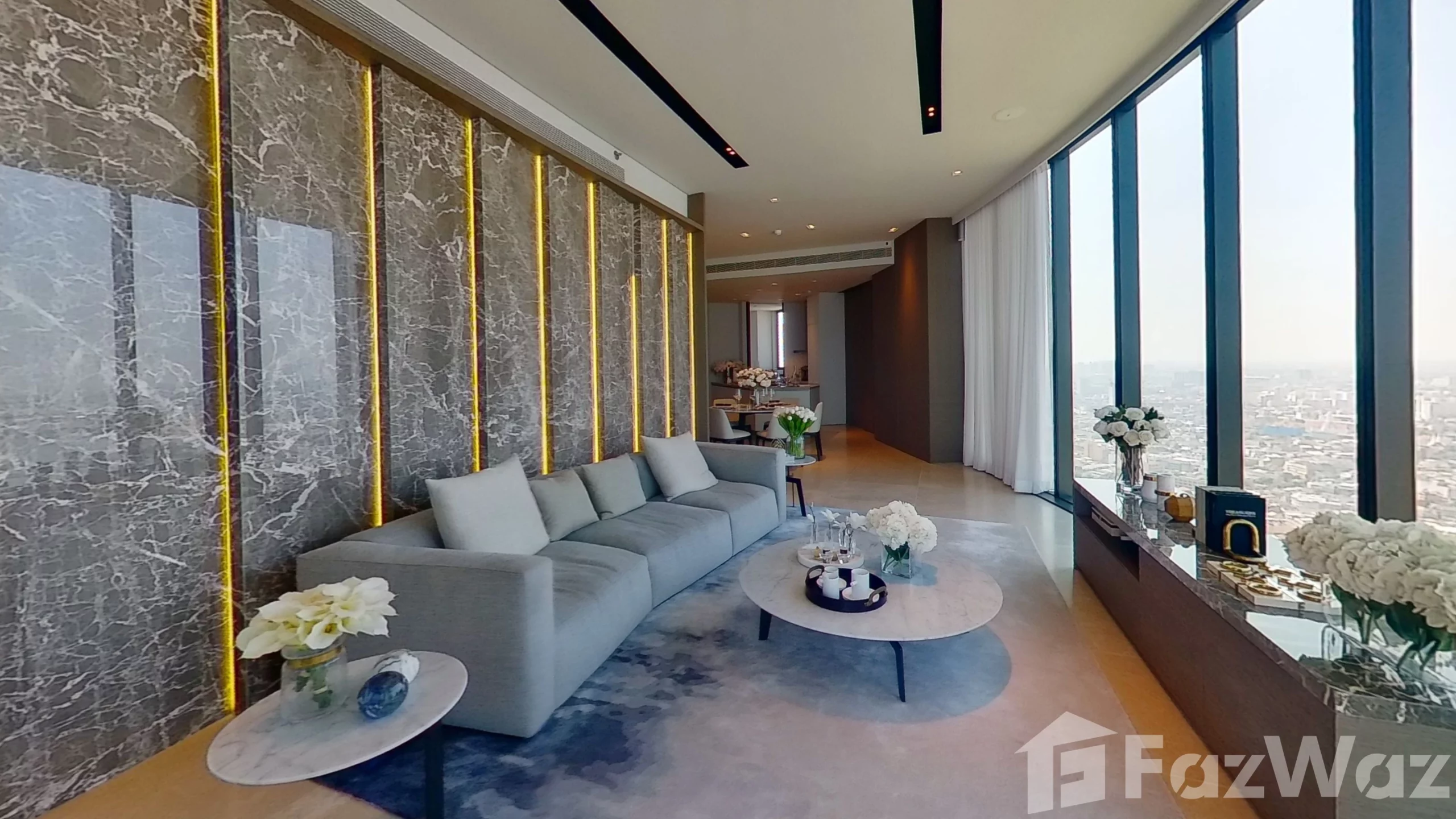 Price for sale: $1,920,000 (฿65,900,000)
This enchanting 178.64 SqM condo offers two luxurious bedrooms and two refined bathrooms. It sits within the exclusive Banyan Tree Residences Riverside Bangkok in the desirable Khlong San district.
Enveloped in natural light, the condo's amazing design features floor-to-ceiling windows, framing exquisite views of Bangkok. You'll find spacious rooms adorned with luxurious wooden flooring, lavish marble bathrooms, and an all-white kitchen. Additionally, the property's two balconies extend the living area into the outdoors, offering breathtaking vistas of the city and the Chao Phraya River's most spectacular bend.
You can indulge in the ever-changing colours of the sky and the flowing bends of the river while enjoying the property's fine facilities. These include a leisure garden, BBQ grill area, communal gym, communal pool, CCTV, and 24-hour security system. Complete with professional staff providing impeccable 5-star services, this luxurious condominium is a rare gem waiting to be discovered.
1 Bedroom Condo for sale at Saladaeng One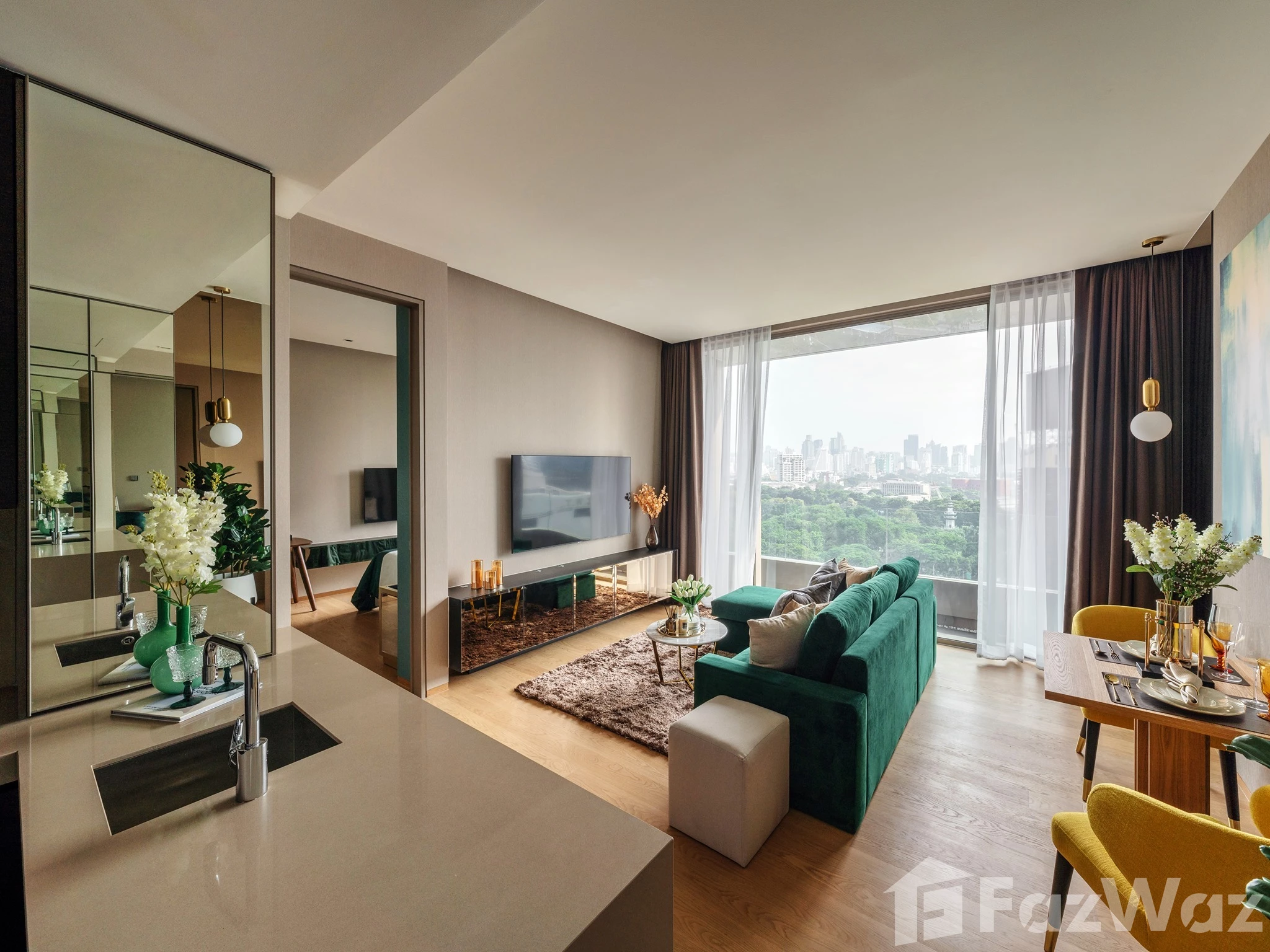 Price for sale: $698,000 (฿24,000,000)
This tastefully decorated, chic, and luxurious 56.74 SqM condo features one exquisite bedroom and one elegant bathroom. Part of the Saladaeng One project in Si Lom, Bangkok, this stunning property was completed in December 2018.
The condo's awe-inspiring design boasts a bright, airy atmosphere and a harmonious colour combination. Luxurious finishes adorn every corner. In addition, the marble bathroom, complete with a relaxing bathtub, offers a perfect sanctuary after a long day. It also offers breathtaking views of Lumpini Park, which you can admire through the multitude of generously-sized windows throughout the residence.
With easy access to the MRT and BTS, you can be sure to have a high quality of life here. Moreover, it's within close proximity to shopping malls, restaurants, hospitals, and other landmarks in the Silom and Sathorn areas.
You can also indulge in top-tier facilities. These include a swimming pool, jacuzzi, gym, meeting room, lounge, library, and a comprehensive security system featuring security guards.
2 Bedroom Condo for sale at Vittorio 39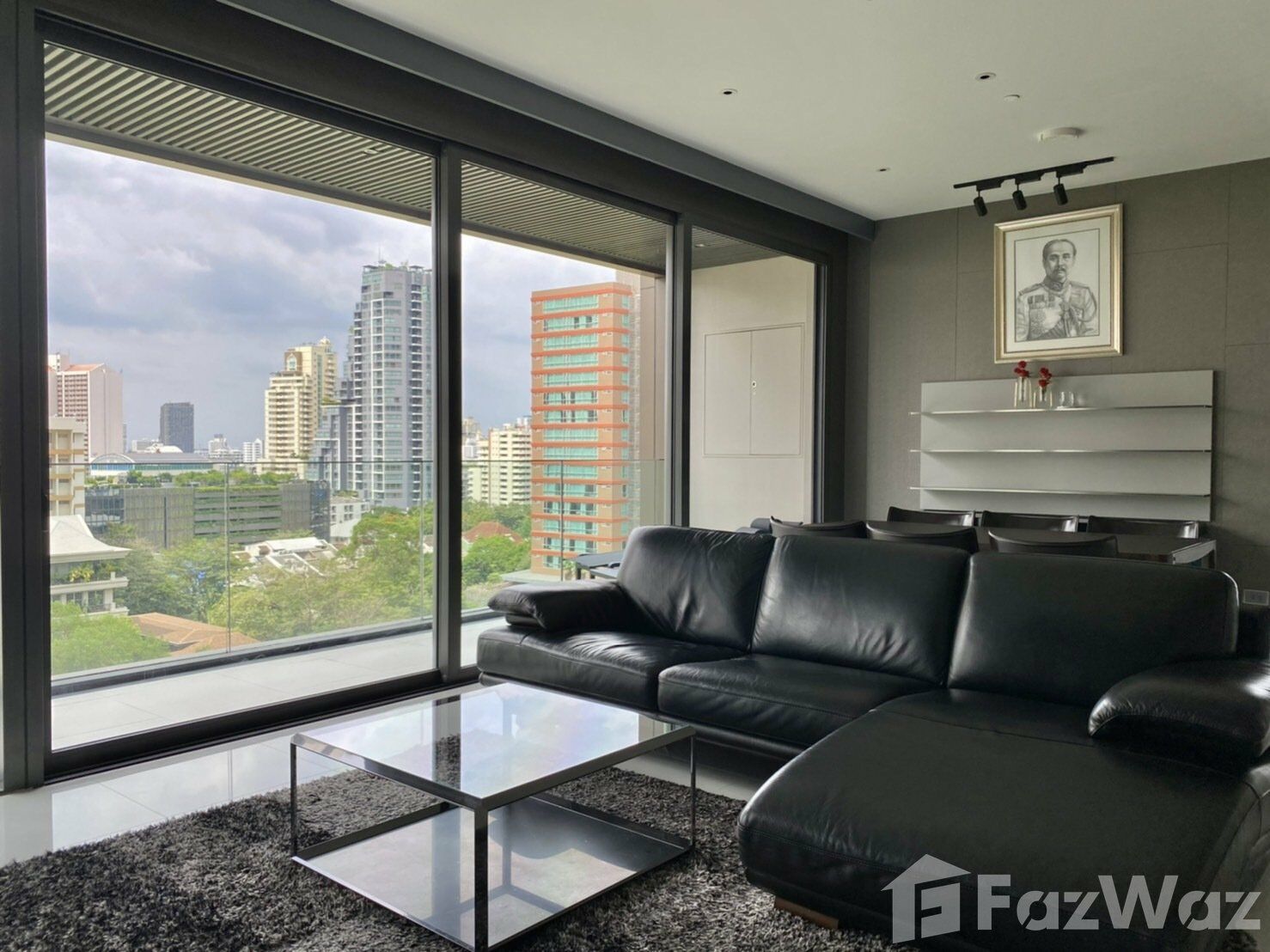 Price for sale: $1,590,000 (฿54,500,000)
Indulge in the epitome of luxury with this breathtaking 2-bedroom, 2-bathroom condo in Bangkok's prestigious Vittorio 39 project. Boasting 141.67 SqM of opulent living space, this modern and sleek residence is a true masterpiece inspired by the Italian Museum of Art.
The condo is flooded with natural light thanks to the abundance of floor-to-ceiling windows, which provide stunning city views. Moreover, the full Western kitchen is perfect for whipping up gourmet meals, while the bathtub is perfect for soaking and unwinding. And if you ever need a lift, the private lift will take you directly to your unit for added convenience.
But the amenities don't stop there – Vittorio 39 offers an array of world-class facilities, including a lobby gallery and lounge displaying famous artworks, a multi-purpose room, and a fully equipped gym with panoramic city views. The highlight of the project is the ozone-salt swimming pool with a hydrotherapy massage system inspired by Roman Baths, perfect for unwinding after a long day.
In addition, there is a sauna, steam room, and a social club on the top floor, The Salone 39, where you can enjoy the luxurious atmosphere in the evening. And with 24-hour CCTV and security systems, as well as access card entry, you can rest assured that you and your loved ones are always safe and secure.
2 Bedroom Condo for sale at Sindhorn Tonson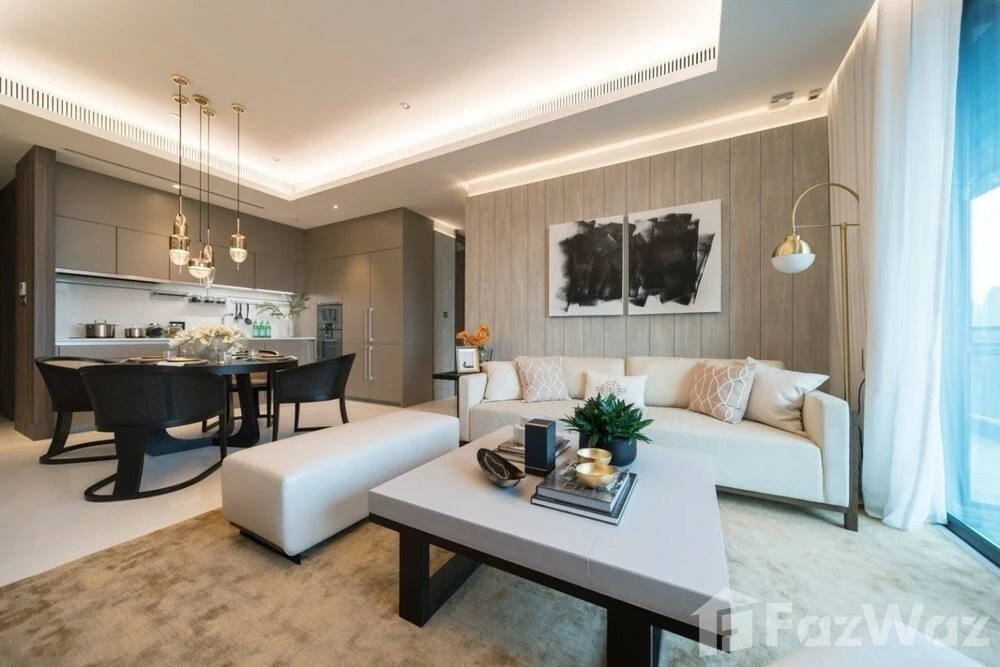 Price for sale: $870,000 (฿29,900,000)
This super-luxury condominium project from "Siam Sindhorn" offers a quality lifestyle with convenient travel options, as it's just 1 kilometre from Ratchadamri BTS Station and Lumphini MRT Station.
As you step into this warm, cosy, and inviting condo, you will be awed by its meticulous design and premium-grade furnishings. The 106 SqM condo boasts 2 bedrooms and 3 bathrooms, complete with a balcony, bathtub, and TV.
Surrounded by leading department stores such as Central Embassy, Central Chidlom, Central World, and Siam Paragon, as well as top-rated public and private hospitals, including King Chulalongkorn Memorial Hospital and BNH Hospital, Sindhorn Tonson offers a complete range of facilities to perfectly meet the urban lifestyle. Additionally, you can take a dip in the communal pool or work out in the communal gym. Need to relax and feel close to nature? Head to the communal garden or leisure garden.
The Sindhorn Tonson also provides a reception lobby area, elevator, car parking, CCTV system, and 24-hour security system to ensure the utmost convenience and security for its residents.
4 Bedroom Condo for sale at Royce Private Residences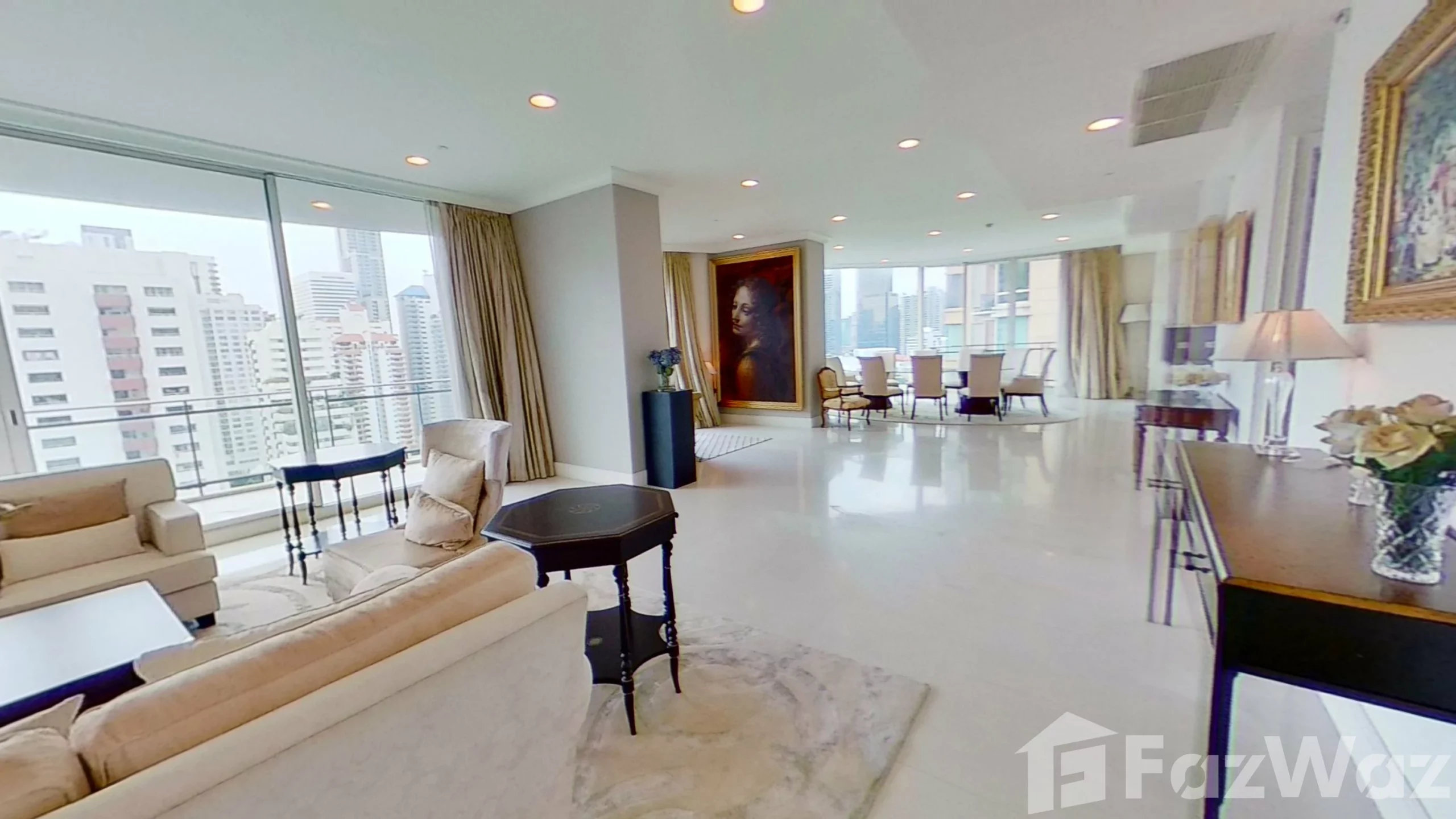 Price for sale: $2,580,000 (฿88,750,000)
The next one is a stunning double-building condominium boasting British-style decor and utmost privacy in the heart of bustling Bangkok. With elevators that require a Proximity Card to access the lobby lift, you can enjoy maximum security and privacy that's second to none.
This 4-bedroom, 5-bathroom condo at Royce Private Residences has a neutral-coloured interior design that will make you feel at home as soon as you step in. Enjoy the inviting atmosphere of the condo with sun-kissed rooms that give a homey feel.
Aside from the amazing design, the features of this condo are bound to impress. These include a private gym, lift, jacuzzi, terrace, maid quarters, balcony, bathtub, washing machine, microwave, oven, and TV.
Moreover, the facilities at Royce Private Residences are second to none, with a 3-story clubhouse building separate from the condo building. On the ground floor, you'll find the project's main facilities, including a swimming pool, a large garden, and a basketball court. A clubhouse with a relaxation room, fully-equipped snooker room, Cigar Lounge area, and high-speed internet meeting room are also available.
If you're looking to stay fit, head to the second floor, where you'll find a fitness centre, yoga room, kid's club, and spa room (with a spa menu available at an extra cost). The third floor has a multipurpose area for residents' events or parties.
3 Bedroom Condo for sale at Menam Residences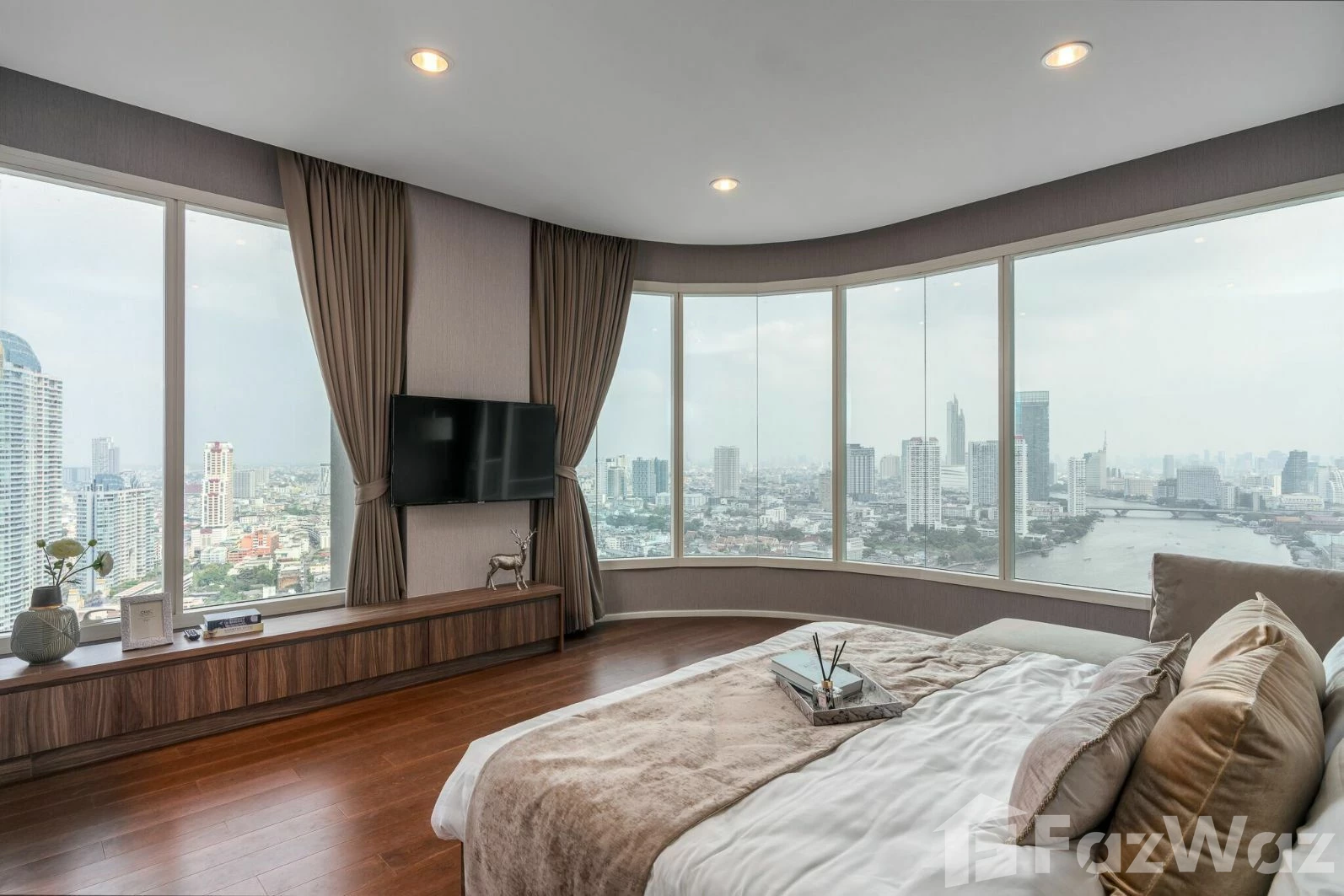 Price for sale: $1,150,000 (฿39,680,000)
Step into the world of opulence and delight as you explore this stunning luxury condo in Bangkok. Completed in December 2015, this lavish 160 SqM property boasts 3 exquisite bedrooms and 3 beautifully designed bathrooms. Thus, offering a sanctuary of comfort and style for those seeking a haven in the bustling city.
The chic corner unit has everything you need to live a life of luxury. These include a sumptuous bathtub, convenient washing machine, modern microwave, and stylish oven. To top it all off, the condo comes complete with a television for your entertainment needs.
Moreover, Menam Residences is the epitome of elegance and sophistication. It offers a full range of facilities in the heart of the city. Set amidst the exclusive Charoenkrung area, every unit provides a spectacular view of the enchanting Chao Phraya River.
Designed with the "Universal Design" philosophy in mind, each residential unit is fully fitted with carefully chosen furniture and large windows that invite the mesmerising Chao Phraya River scenery into your home. The development also offers high-end services and top-notch facilities such as lush gardens with pavilions, an infinity-edged saltwater pool, a library, and a sky lounge on the 41st floor, perfect for taking in the full splendour of the river.
Among the fabulous facilities offered within the project are elevators, car parking, a communal gym, a 24-hour security system, CCTV, key card access, an infinity edge swimming pool, a coworking space/meeting room, and communal garden areas.
2 Bedroom Condo for sale at Four Seasons Private Residences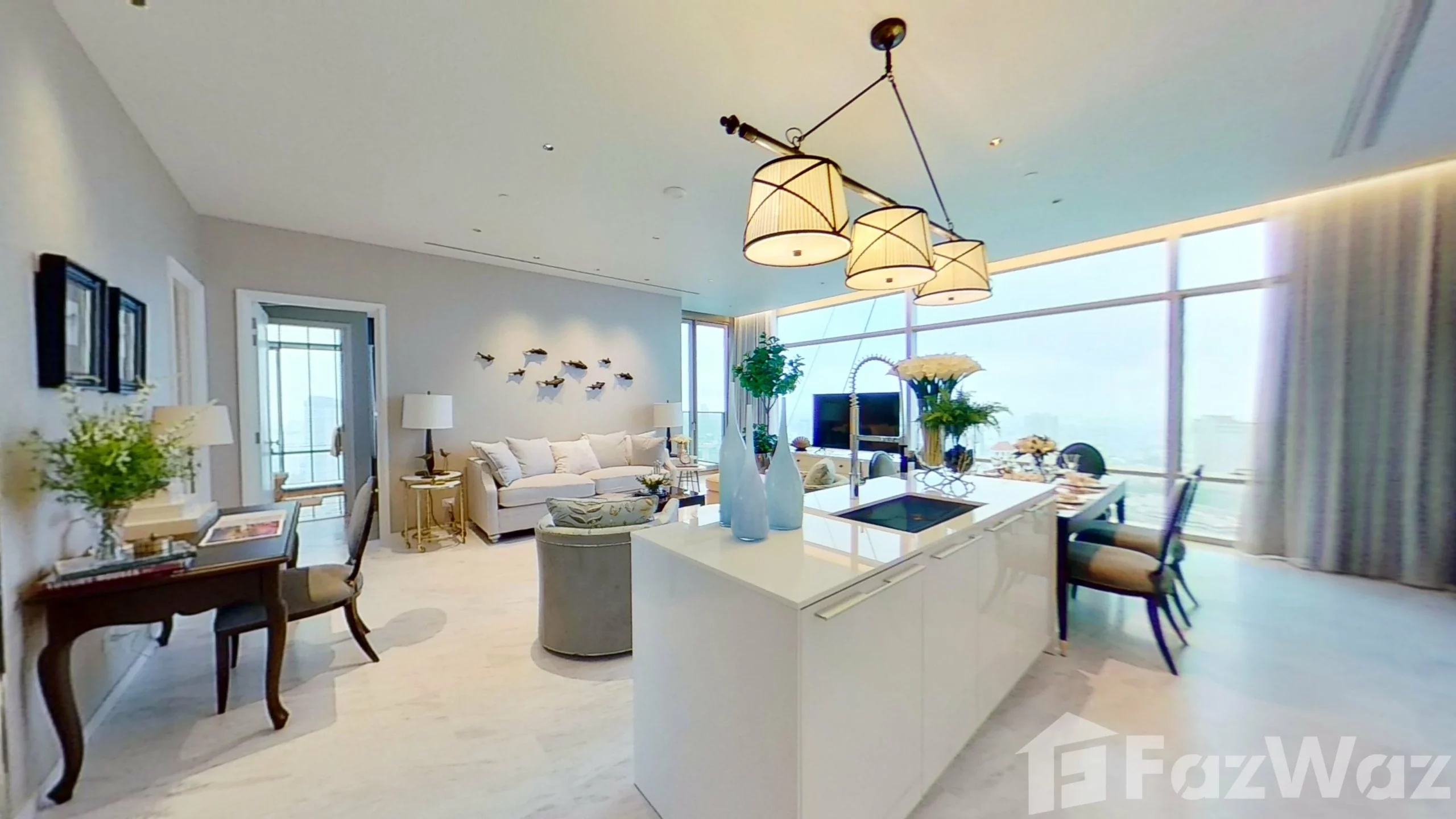 Price for sale: $2,180,000 (฿75,000,000)
Discover a world of serenity and elegance in this exquisite 2-bedroom luxury condo at Four Seasons Private Residences. Spanning a spacious 140 SqM, this property offers 2 sumptuous bedrooms and 3 sophisticated bathrooms. Thus, providing the perfect sanctuary for those seeking an urban oasis.
This stunning property boasts a range of features designed to pamper and delight. These include a delightful balcony, indulgent bathtub, a modern oven, and a television for your entertainment needs.
The calming interiors have been thoughtfully designed to create an atmosphere of comfort and space. Living areas feature high ceilings and a soothing neutral colour scheme, ensuring each residence blends seamlessly with its privileged riverside setting.
Four Seasons Private Residences is a luxurious condominium development located next to the enchanting Chao Phraya River, elevating riverside living standards for all residents. Additionally, it boasts a focus on green spaces, providing residents with beautiful gardens scattered throughout the development. It also has a garden walkway near the Chao Phraya River stretches over 300 metres, accentuating the natural beauty of the area.
Facilities within the project include the River Lounge on the 1st floor, the Amenities Deck on the 3rd floor, Four Seasons Service, and the Four Seasons Club spanning floors 64 to 66.
2 Bedroom Condo for sale at The Ritz-Carlton Residences At MahaNakhon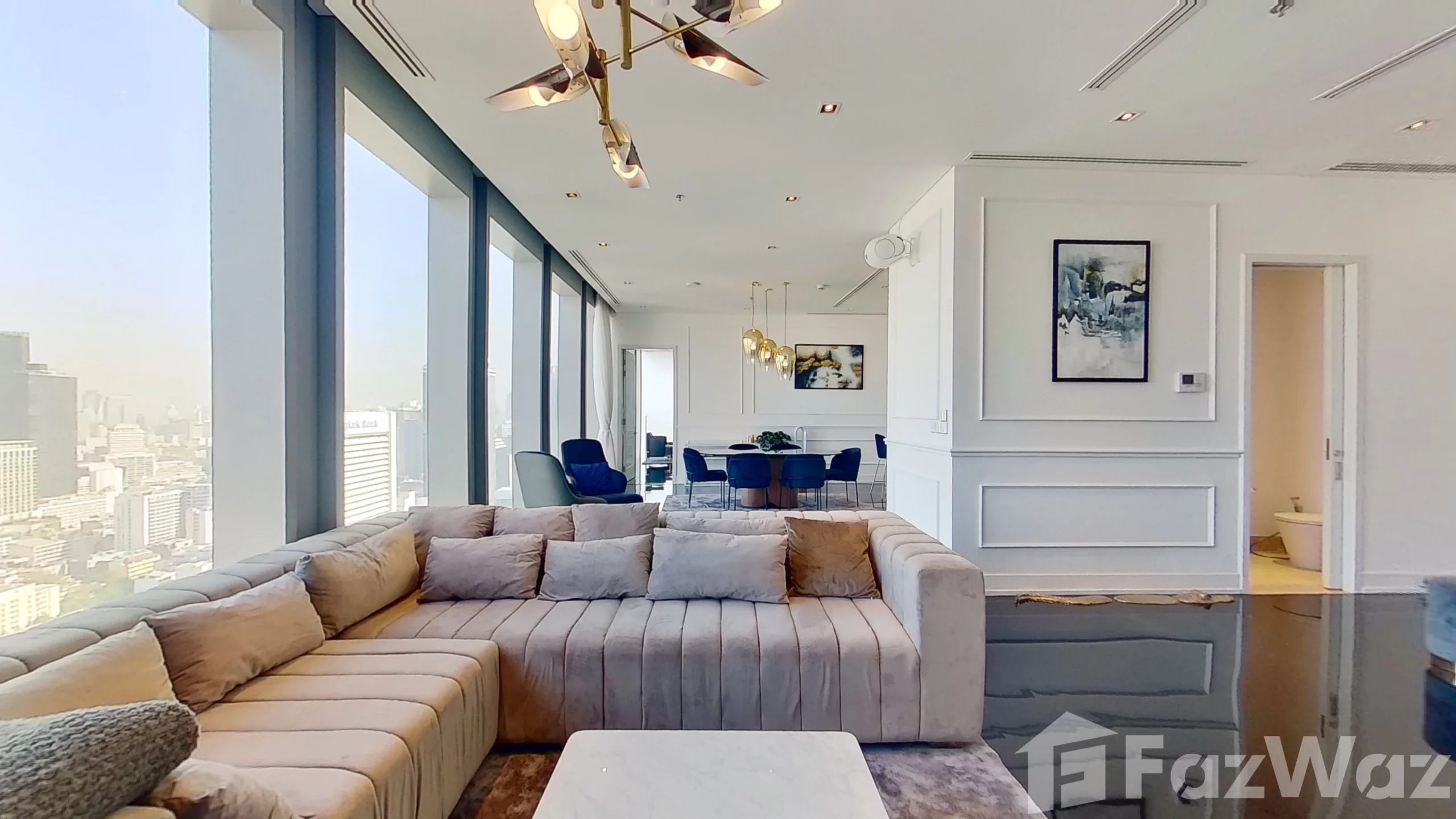 Price for sale: $2,180,000 (฿75,000,000)
As you step inside this elegant luxury condo in Bangkok, you'll be greeted with a warm and homely atmosphere. It's designed with a focus on timeless luxury, and every detail has been carefully selected from the best brands in the market.
The full western kitchen comes equipped with top-of-the-line Gaggenau appliances. Thus, making it a dream come true for any aspiring chef. The bathtub provides a relaxing retreat, and the washing machine and oven offer practical conveniences. Additionally, the spacious balcony provides a perfect place to unwind and take in stunning city views.
The Ritz-Carlton Residences At MahaNakhon is not just any ordinary property – it's a lifestyle. The project is a Mixed-Used Convenience project, and it offers an array of facilities and services. These include duty-free, restaurants, bars, skywalks, and much more. Moreover, the condo also provides a five-star hotel experience, complete with concierge services, valet parking, and In-Residence Dining.
Residents can take advantage of the facilities, including a swimming pool, fitness centre, sun decks, yoga, and Pilates room, outdoor garden, movie room, game room, and private lounges. These amenities are mainly located on the 7th, 53rd, and 54th floors, providing breathtaking views of the city while you enjoy your daily activities.
2 Bedroom Condo for sale at The Sukhothai Residences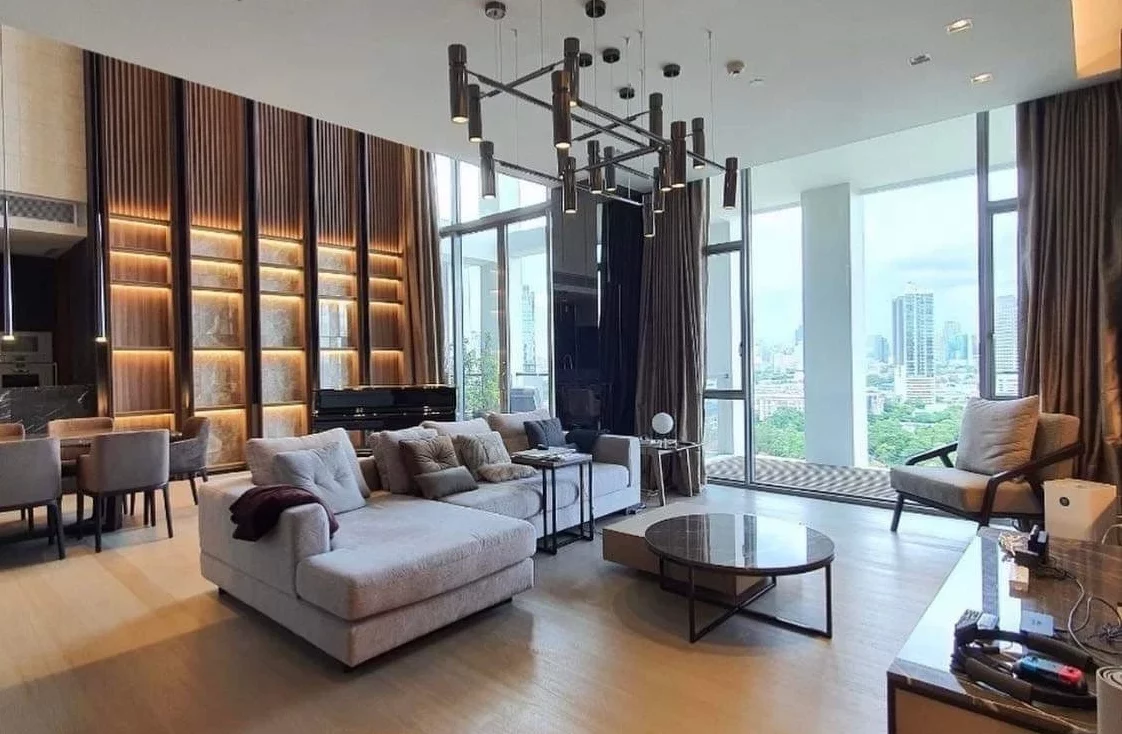 Price for sale: $1,980,000 (฿68,000,000)
This resplendent abode, completed in December 2009, is a true masterpiece and part of The Sukhothai Residences project, a true icon of world-class luxury hospitality and elegant architectural design.
Stepping into this dreamlike luxury condo in Bangkok, a breathtaking double-height ceiling and a mesmerizing view of the eastern skyline will greet you. This enchanting sight is complemented by the fully furnished living room, which is adorned with the finest furniture and fittings, exuding sophistication in every inch. The western kitchen comes fully equipped with a microwave and oven, while the balcony offers an excellent vantage point for a cup of tea or coffee. Moreover, everything is luxurious and attention to detail is paramount.
As for The Sukhothai Residences, it's a project that guarantees a 5-star service and has been open for over 20 years. The project's facility will amaze you. On the 1st floor, you will find the 50-meter lap pool, 12-meter kid's swimming pool, and the Floating Pavilion building with a Poolside Juice Bar. Additionally, there is a gym, a shower room, a sauna and steam room, a yoga room, and a playroom. Outside, you can enjoy a game of tennis on the court.
2 Bedroom Condo for sale at Khun By Yoo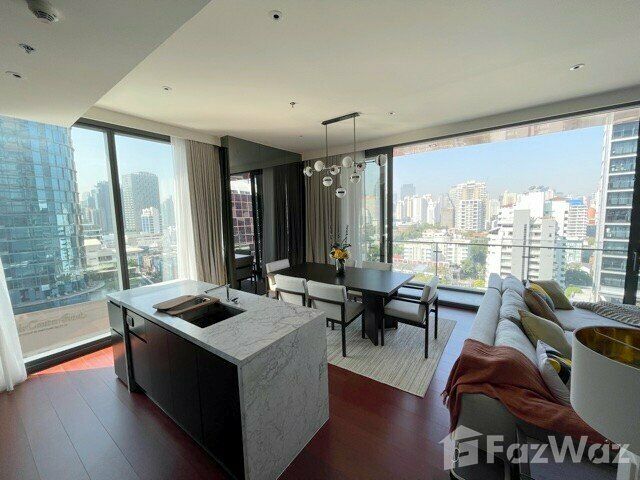 Price for sale: $1,400,000 (฿48,200,000)
Experience ultimate luxury living in the heart of Bangkok with this stunning 2 bedroom condo. This exclusive property is part of the Khun By Yoo project. It's a super luxury condominium project under Sansiri Luxury Collection that focuses on design. Collaborating with YOO Studio, the global design studio brand, and Philippe Starck, the co-founder of YOO Studio, the project reflects individuality through architecture and design under the concept of "Industrial Heritage".
The building boasts a unique and distinctive design, connecting luxury and elegance at the same time. It features a podium that has been adorned with a copper-coloured metal material. This has made the project stand out amongst other projects in the Thonglor area. Moreover, the main common areas are located on the top floor, offering a range of amenities. These include a lap pool, fitness centre, reading lounge, entertainment room, game room, auto parking space, and Alphard limousine services.
The 2-bedroom condo offers a spacious 97.75 SqM of living space. It features two bathrooms, a balcony, a bathtub, and TV. With everything it has to offer, this luxurious condo is perfect for those seeking an elegant, exclusive, and sophisticated lifestyle in Bangkok.
3 Bedroom Condo for sale at The Diplomat 39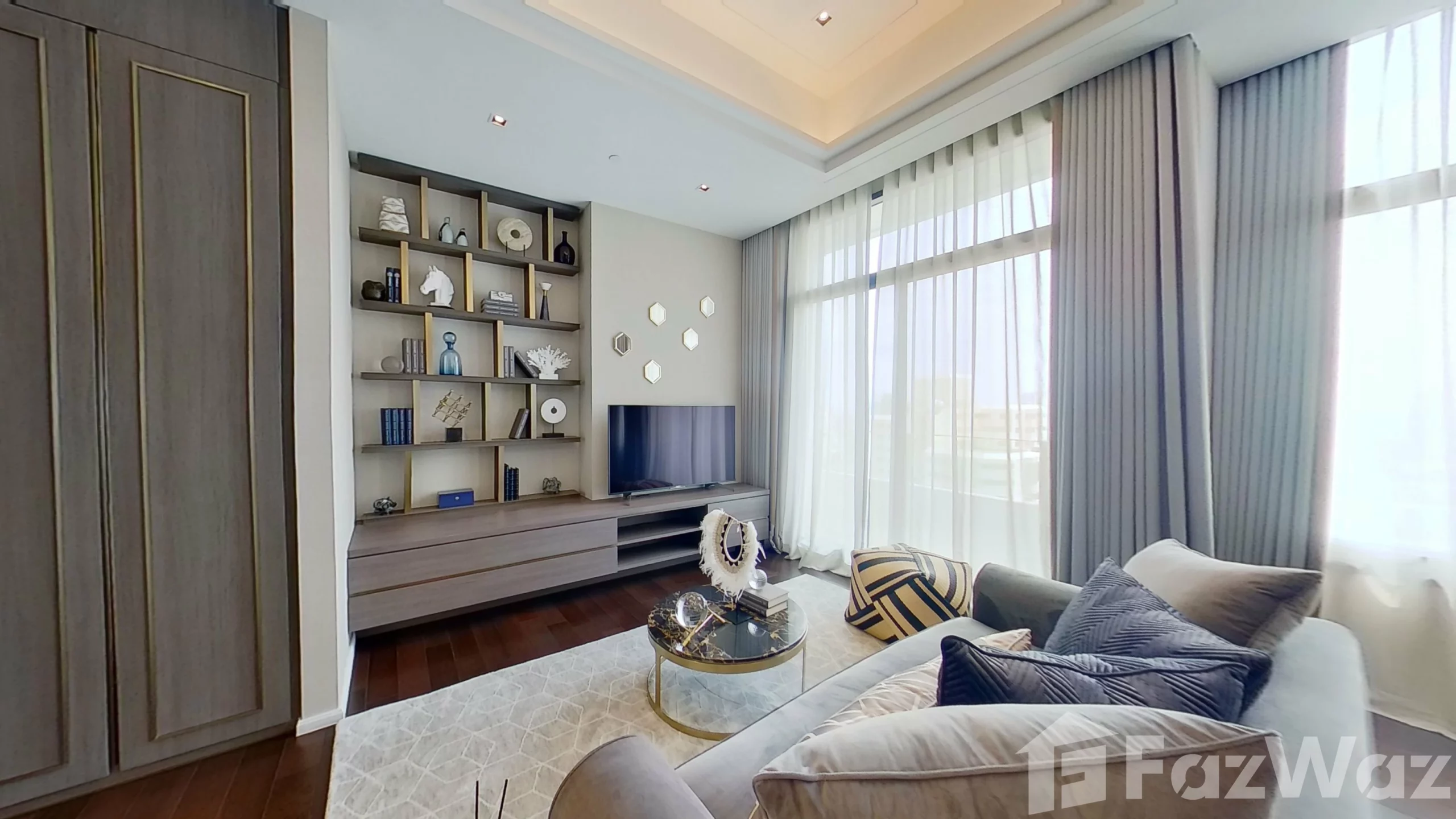 Price for sale: $1,870,000 (฿64,310,000)
The Diplomat 39 is a 156.86 SqM luxury condo with 3 bedrooms and 3.5 bathrooms available for sale in Bangkok. Completed in June 2019, it's part of the Diplomat 39 project located in Khlong Tan Nuea, Bangkok. This condominium provides a sense of comfort and luxury with its fully fitted furniture, charming interior, and perfect composition. In addition, it's designed with a unique blend of modern architecture and 15th-century old-fashioned charm that creates a refined design with the timeless beauty of classic architectural charm.
Aside from the beautiful unit, The Diplomat 39 offers a full range of facilities. These include a swimming pool, club, garden, sky garden, CCTV, key card access, and 24-hour security system. Additionally, it is conveniently located close to public transportation, including the BTS Phrom Phong station. If you are looking for a luxurious and comfortable living experience, The Diplomat 39 might be the perfect place for you.
Thank you for joining us on this virtual tour of 12 luxury condos in Bangkok. We hope that you have enjoyed exploring these amazing properties.
If you want to buy any of these properties, we highly recommend that you check out FazWaz. It's a leading property website that offers a wide range of real estate properties for sale in Bangkok and other major cities in Thailand. With FazWaz, you can easily browse through different listings, view high-quality images, and even book virtual tours of properties that interest you. So, go ahead and find your dream luxury condo in Bangkok today!
3D Virtual Tours & Walkthroughs
Property

Join the conversation and have your say on Thailand news published on The Thaiger.
Thaiger Talk is our new Thaiger Community where you can join the discussion on everything happening in Thailand right now.
Please note that articles are not posted to the forum instantly and can take up to 20 min before being visible. Click for more information and the Thaiger Talk Guidelines.