Property Watch: Welcome to Phuket's Darwinian season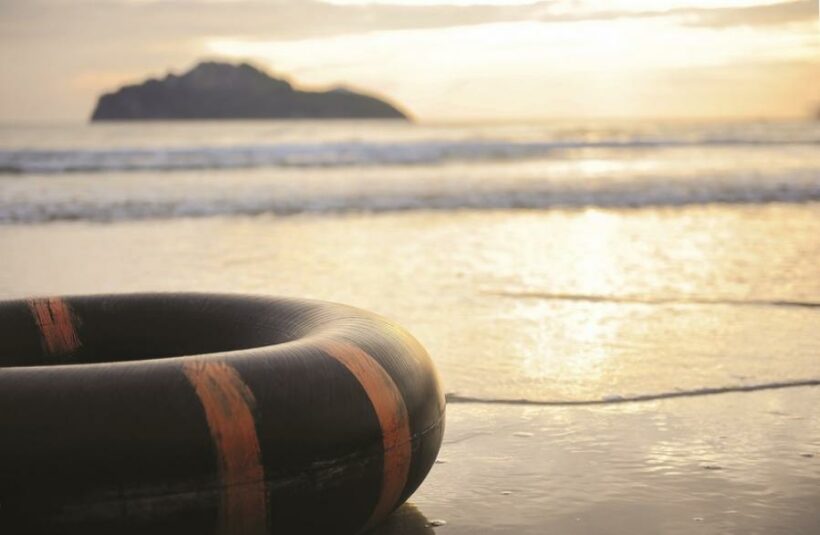 PHUKET: I love nature, the environment, and all it has to offer. However, I know that my shark fin soup eating ways aren't popular, and my Darwinistic sympathies applied to nature will be mocked on social media as simplistic and outdated. However, Darwin's Theory and Phuket are linked.
Phuket has it's own environments – natural and economic, and these environments are in constant battle with each other. Monsoon season, laughingly referred to as the 'Green Season' (it's green all year here anyway), is now upon us, and this is a perfect time to reflect on whether or not the fittest will survive.
Economic
Now is the time when developers must use the sales they have secured, together with their finance, to crack on and build, even while contractors complain that it is 'raining too much'; that supplies must come 'all the way' from Bangkok; or that their teams are 'busy on another job'.
Some developers have visibly and tangibly succeeded over the high season. We can see the new Central shopping project going up, and we can, while stopped at traffic lights, imagine a family day out to some well thought out designs – including perhaps a new aquarium.
These are the developers that investors should look for. Don't forget that you can also buy shares in public companies; you don't have to just buy units or lease space from them. That isn't a share tip; it's just a nod to those who think more widely than simply being a primary consumer.
The less successful developers will also be revealed now. Some of their works in process have a few minions, and I don't mean the cartoon type, scraping away at cement under the pretense of 'continuing milestone' works. While this is going on, emergency meetings with creditors and buyers' legal representatives continue. Advertising agreements go unpaid, and directors of these developers turn up at meetings in their Mercedes desperately trying to exude success, or to be given a break with insincere humility – all the while knowing that ultimately they are financially doomed.
These are the 'bad picks' – economically unsustainable investments. Avoid.
Environment
Regardless of the success or otherwise of the developers during this extremely wet and windy season, the fate of the environment remains in everyone's hands. Success or otherwise will be there for all to see, and for tourists' photos.
When our visitors get home and post their photos on social media, at least they won't be subject to Thailand's Computer Crimes Act.
We have algae bloom (dark brown plankton), invading Portuguese Men-O-War, flash floods due to 'unusually heavy' rain and insufficient drains, soil slides, sinkholes, lots of blackouts (occasionally blowing up electrical appliances) and piles of accumulated trash. The problem of trash in the ocean is not unique to Thailand; it's definitely global.
I really do believe Phuket is equipped with the raw materials to be one of the best, economically and environmentally. The proof of its success can be examined and assessed if time is taken to scratch through the surface.
Will the new shopping malls and shiny buildings continue to exist on a beautiful island paradise? Was your smashed avocado, pumpkin and beetroot smoothie served in a sustainable plastic bottle? Will Phuketians and those who manage the battle against environmental issues allow Phuket to be a 'winner' in this Darwinian battle?
Which will be the last features standing here – the mountains, waterfalls, rivers and beaches, or the steel and cement, or both?
Desmond Hughes has been an owner and operator of his law firm in Thailand for 14 years, and is a Senior Partner at Hughes Krupica law firm www.hugheskrupica.com.
— Desmond Hughes
- Legacy Phuket Gazette
Pavilions Hotels & Resorts announce two important acquisitions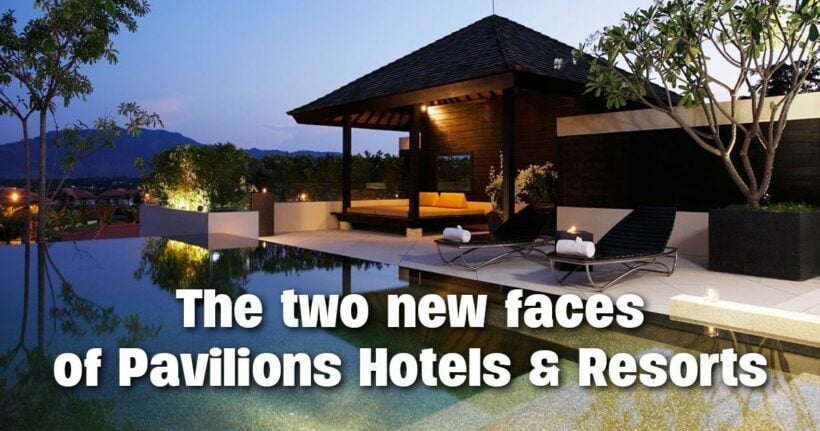 The Pavilions Hotels & Resorts has made two important appointments as it continues to expand its portfolio and strengthen its management team.
Scot Toon takes on a new role as the company's Managing Director, Asia while Tim Sargeant becomes the Director of Marketing for The Pavilions Phuket. Both are highly skilled and experienced hospitality professionals who join The Pavilions Hotels & Resorts.
"I am delighted to welcome Scot and Tim to The Pavilions Hotels & Resorts as we continue to build an outstanding team of talented individuals. We are committed to recruiting the industry's brightest professionals and I'm certain that both gentlemen will be great assets to our team," said Gordon Oldham, Founder and CEO of The Pavilions Hotels & Resorts.
"Scot is a seasoned hospitality leader and international GM with a proven track record, while Tim is a rising star who is ready to take the next step in his impressive career. I look forward to working closely with both of them," Mr Oldham added.

Scot Toon (left) Tim Sargeant (right)
Scot Toon, originally from New Zealand, had started at The Pavilions in January 2018 under a project capacity as Director Operations, responsible for a new PMS, Finance and POS system roll out across the entire group (Asia and Europe) before being appointed MD Asia. He had worked for Qantas before entering the hotel industry in 2000 at the prestigious Hayman Island resort in Queensland. He went on to work with a series of leading hospitality brands, including Stamford Hotels & Resorts and Per Aquum, managing luxury resorts in Sri Lanka, the Maldives and Malaysia.
Scot moved to Thailand in 2009 to become GM of the five-star Paresa Resort in Phuket, before he switched to Kata Rocks Resort in 2014, serving as GM of the resort and Operations Director for its management company, Infinite Luxury. He now embarks on a new phase in his distinguished career as MD Asia for Pavilions Hotels & Resorts.
"It's an exciting opportunity for me to manage and work with the talented team at The Pavilions Hotels & Resorts as we develop and grow the brand in Asia to complement the company's parallel expansion in Europe," said Scot.
Tim Sargeant is an exciting young hospitality professional with 15 years of experience. Having commenced his career in the restaurant trade in his native New Zealand, Tim became Food & Beverage Manager at The Spire, a boutique hotel in Queenstown in 2011 before moving to Thailand in 2013 to oversee the pre-opening of Novotel Phuket Kamala Beach as Marketing & Events Manager.
He joined Kata Rocks in 2016, becoming Marketing & Events Manager for the resort and organizing exclusive events. As Director of Marketing for The Pavilions Phuket he plans to introduce his fresh, dynamic approach to the resort.
"I'm thrilled to join the team as Director of Marketing and take on this new chapter of leadership. Now is an exciting time for The Pavilions Phuket and The Pavilions Group as we continue to expand globally and I look forward to delivering on our mission with the team, along with creating memorable experiences for our guests," said Tim.
In addition to its aggressive expansion into Europe with new openings in Madrid, Lisbon and Rome, The Pavilions Hotels & Resorts continues to grow and diversify in Asia. The company recently announced a new pop-up adventure travel concept in Mongolia and will combine luxury branded residences with a stylish new hotel in the popular Japanese ski resort of Niseko, Japan, scheduled to open in 2020.
To discover more about The Pavilions Hotels & Resorts, please click HERE.
Stunning new Lux Neo project at Chaweng, Koh Samui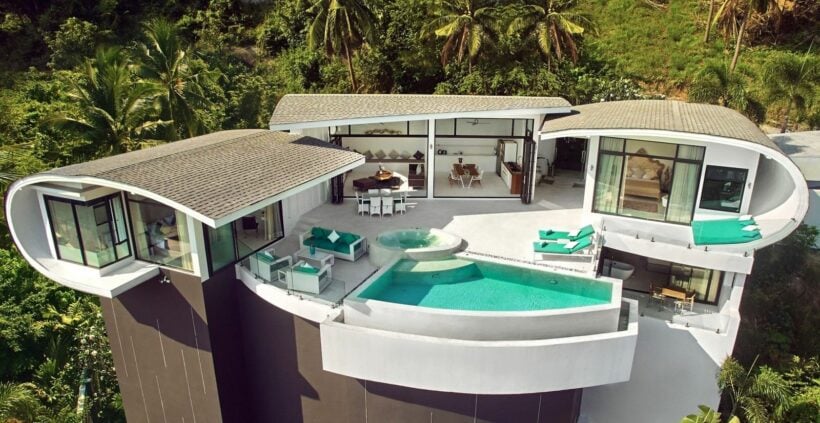 Lux Neo is now available, combining stunning sea views and outstanding modern design. Lux Neo is the newest award winning project by the "Neo" team with critiqued unique villa design and award winning styling. Click HERE to read more about the Neo design team and some of their otters award-winning projects.

This magnificent site offers a unique combination for in Thailand – inspired design, value, astonishing views and quality. Designer two or three bedroom villas are now available with sea views to Chaweng Noi and just minutes to the main attractions, beaches, shops, airport and the main Chaweng shopping and beach areas.
The "Lux" location is 18 Rai of premium Chaweng Noi sea view land with "Neo" being a private 12 plot residential development featuring the uniquely inspired villa style. The highly desirable location of Chaweng Noi is just 1 kilometre away from some of Koh Samui's best beaches and restaurants.

These luxuriously designed spaces include vaulted double height ceilings, mezzanine floors, large open airy spaces, modern terrazzo bathrooms and mezzanine bedrooms – all with breathtaking views of Koh Samui offering unparalleled design with nothing else like it in South East Asia.
Prices start from 8.8 million baht for the 2 bedroom villas ranging up to 12.5 million baht for the 3 bedroom villas.
Read more about the details of this stunning Samui development or make enquiries HERE. You will be able to find out a lot more information as well as compare the new Lux Neo to other projects in the area.

Go to property.thethaiger.com when you want to search for Thailand's largest selection of properties.
Habitat Group launches three projects valued at 3 billion baht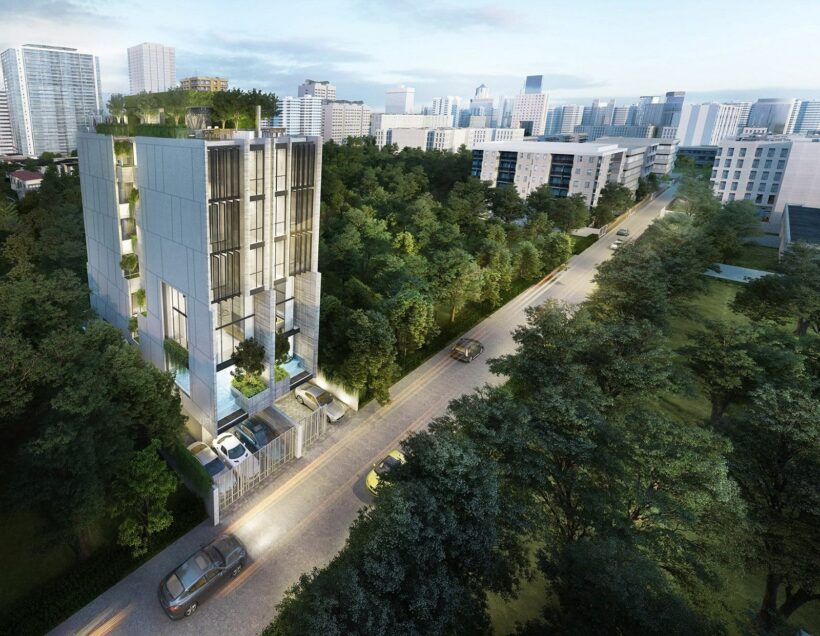 Habitat Group is poised to launch three new projects with a total value of 3 billion baht in the second half of 2018.
Recognising the growing trend of buying properties for investment, the company reveals this sector is growing 10-20% per year and foreigners looking to invest in property assets are making up a increasing part of that growth each year.
The Group has had a record first quarter this year with sales of 1.9 billion baht, a 63% increase on 2017, and is well on target for 12-month sales of 3 billion baht in 2018.
Mr. Chanin Vanijwongse, Chief Executive Officer of Habitat Group, the country's leading property-for-investment developer, commented, "We will be launching three new luxury development projects worth a combined 3 billion baht during the second half of 2018. These residential and for-investment condominium developments will be located in the heart of Bangkok and Pattaya."
Two of these new condominium developments will be launched in Q3 2018 under the Group's 'Walden' brand, and are luxury low-rise condominiums for residence and investment. Located in Sukhumvit 39 will be the 950 million baht eight-storey 116-unit condominium 'Walden Sukhumvit 39' with sales starting from 5.6 million baht per unit.
Another 800 million baht project called 'Walden Sukhumvit 31' will be a luxury eight-storey 104-unit condominium located on Sukhumvit 31, also with sales starting from 5.6 million baht.
"Sukhumvit area is an important business hub and an area we believe will continue to grow. In addition to residential offerings, Sukhumvit is considered a "complete location" with offices, five-star hotels, shopping malls, tourism, hospitals, and educational institutions.

Walden Sukhumvit 39 and Walden Sukhumvit 31 offer convenient commuting for residents who can use the mass transit system to get around Bangkok easily, as well as being conveniently located nearby to shopping malls such as EmQuartier and Emporium, as well as many well-known schools.
The Walden Sukhumvit 39 and Walden Sukhumvit 31 developments have a different business model to the Group's branded-resort developments in Pattaya, as they will be available both for residence and investment. Habitat Group's hospitality arm, Habitat Hospitality, will be managing the properties and facilitating rent for owners. The company will work to support rental ROI for investors, and also ensure that developments see a capital appreciation of 3-5% annually.
The third development to be launched in 2018 is located in North Pattaya with a project value of 1.25 billion baht, and is planned for a Q4 launch. The project will use an investment model with guaranteed returns, and it will be managed by a well-known US hotel chain.
Habitat Group's sales in H1 2018 totaled 1.9 billion baht, up 63% year-on-year and already surpassing total sales in 2017, which were 1.298 billion baht. The Group forecasts total sales for 2018 to reach 3 billion baht, a 131% year-on-year increase.
This record performance is on the back of successful sales at X2 Pattaya Oceanphere, which is 70% sold; the resort-style condominium on Na Jomtien Beach, Best Western Premier Bayphere Pattaya, which is sold out; BluPhere Pattaya managed by BW Premier Collection, which is also sold out; Wyndham Atlas Wongamat Pattaya which is 90% sold; the ultra luxury residence LEROY Ruamrudee, which is 100% sold; and Walden Asoke which was only launched in March 2018 and is already 80% sold.
"The Thai economy offers a positive trend for property investment. With interest rates lower than 1%, and since stock investment comes with risk and a chance for loss, investors want to diversify their portfolios with less risky assets that offer steady returns, and the property market is an attractive option. Statistics have shown an annual growth of 10-20% in number of real estate investors, while long-term investors in this market continue to invest," added Mr. Chanin.
Thai investors remain Habitat Group's largest market at 60%. The remainder come primarily from Singapore, Hong Kong and China, with the latter being the largest nationality of international investors reaching almost 40% of the total. Other international markets on the up include Europe, the Middle East and Myanmar which together are showing an annual growth rate of 20-30% for Habitat Group.
In the case of Habitat Group, guaranteed rental yields of 6% for five years are offered. All Habitat Group developments are in prime locations with award-winning architecture and design, as well as quality built-ins and electric appliances, ensuring yields are high and with land prices continuing to trend upwards investors will profit from this with 3-5% capital gain yearly.
"Incoming foreign investors to Thailand are one of the main disruptors to the real estate market, however, Thai investors remain a big part of the market.
Interest in Bangkok's Central Business District will continue to grow due to limited supply, therefore I see the trend for buying a second residence in the heart of the city or owning an asset for rent will continue to attract expats working in Bangkok, such as European and Japanese residents, as well as Thai people.
Habitat Group's development projects for investment purpose thus answers this need very well. We will help investors take care of all management aspects including yields and returns, rental contracts, and maintenance. As for our projects in Pattaya, investors can use their room for upto 14 nights per year and booking will be managed by the respective five-star world-class hotel chains we work with to ensure the best return for our investors," concluded Mr. Chanin.


For more information please visit HERE or call 02 168 8266 or 081 451 0002.