Mini-marathon, through the sea – LangSuan Mini Marathon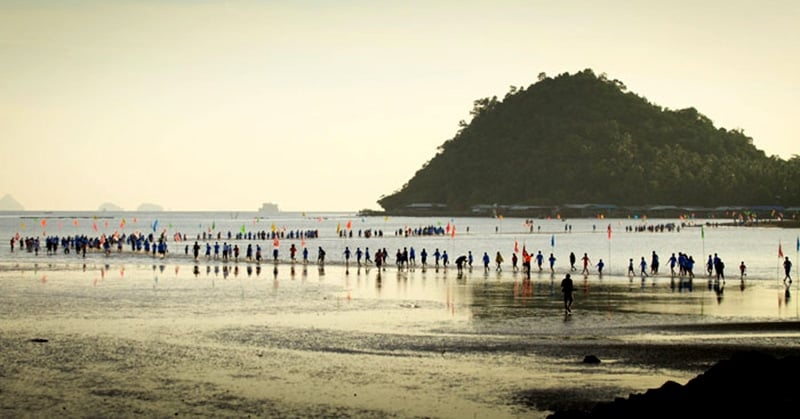 Thailand's only annual mini-marathon that features a run through the sea to an offshore island, the LangSuan Mini Marathon, is returning for its 14th year on June 17, 2018, in Paknam Lang Suan sub-district, a peaceful coastal town in Chumphon province.
Each year, this running event inspires runners from Thailand and around the world to take part in the 14 kilometre mini-marathon that starts at the HTMS Chakri Naruebet Ship Model in Paknam Lang Suan sub-district. There's also a 5 kilometre fun run that starts at the Mu 13 village centre in Bang Nam Chuet sub-district.
Both race routes feature a scenic coastal road and conclude with the highlight at the final kilometre – a run through the sea at low tide to the finish line on Pitak Island. The depth of the sea in the final stretch is about 30 cm.
The race courses take advantage of the low tide that occurs every year at Paknam Lang Suan in June, creating a large stretch of sand dune between the shore and the island. Pitak Island itself is a small fishing village, where homestay experiences are also available for visitors seeking to explore local ways of life.
Registration for the 14th LangSuan Mini Marathon 2018 is open on at the Lang Suan District Office. Runners in both categories can also register at the HTMS Chakri Naruebet Ship Model registration point on Saturday, June 16 (13.00-20.00 hrs.), and on the event's date, June 17 (04.00-06.00 hrs.) at the two starting points. The Mini Marathon starts at 06.19 hrs., while the gun for the Fun Run goes off at 06.39 Hrs.
All runners who take part in the event will receive a souvenir medal while the top ten finishers receive trophies. All runners in fancy costumes will receive special gifts.
Food and accommodation are available at the child development centre in Paknam Lang Suan Municipality, Laem Son Health Park (runners are asked to bring their own bedding).
Parking, luggage storage and bus services to the race event from Lang Suan Station are available on June 16 from 10.00 hrs. and HTMS Chakri Naruebet to Mu 13 village centre on June 17, from 04.00 hrs. until the close of the competition.
The 14th LangSuan Mini Marathon 2018 is supported by Lang Suan District Office in cooperation with Chumphon Provincial Administration Office, Bang Nam Chuet District Office, Paknam Lang Suan Municipality, The Village Headman Association, Tourism Authority of Thailand and many other generous sponsors.
For more information, contact the TAT Champion Office…
TELEPHONE: 07750 1831-2 or 07750 2775-6
EMAIL: [email protected]

Are you considering a medical procedure abroad? With MyMediTravel you can research hospitals and doctors, choose a destination in Thailand or abroad, and book an appointment today.

The art of Thai massage – Chann Wellness Spa, Kamala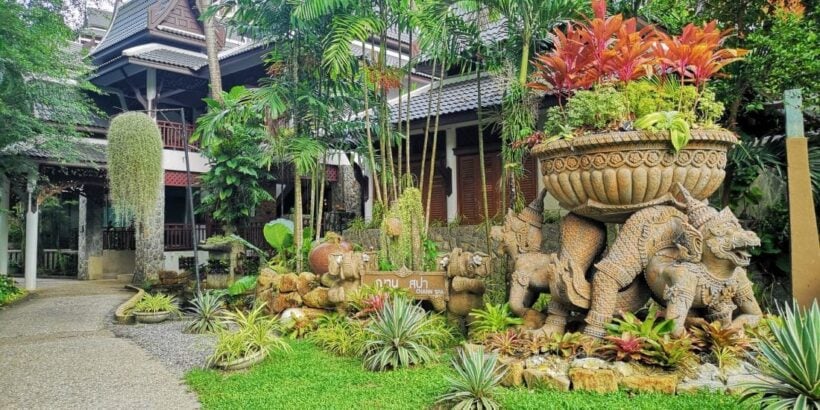 Time to relax, time to be pampered. You deserve some 'me' time to get refreshed and be indulged at the Chann Wellness Spa at Thavorn Beach Village Resort & Spa, Phuket in Kamala. Tim Newton headed to Kamala for an hour of well-deserved pampering.
Chann Wellness Spa is one of the island's most established spas combining experienced staff, the right 'mood' and a perfect location on the shores of Phuket's west coast.
Chann Wellness Spa has their own Signature Massage which is a full body traditional Thai massage using essential 'energising' oils containing lemongrass, ginger and verbena.
Find out more about the art of the Chann Spa massage HERE.

The spa is visited mostly by guests of the Thavorn Beach Village Resort & Spa but is becoming increasingly busy with locals who know about Chann's quality and experience. Many guests from the Thavorn Palm Beach Resort also visit the Kamala property to enjoy some relaxing therapy.
Massages come in many varieties as well as 'soft, medium of strong'. I like a 'medium' which I can dial up to 'strong' when needed. My masseuse was Khun Natty who did her training with official Chiang Mai Government masseuse training. Lots of experience makes all the difference.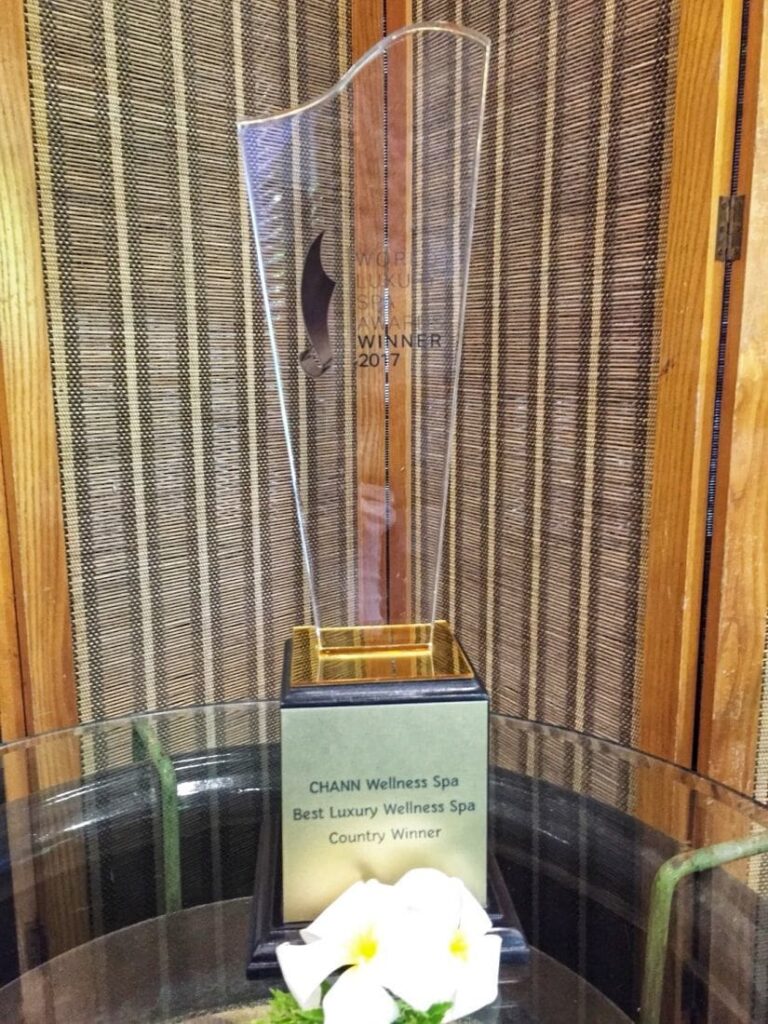 Chann Wellness Spa operates from its own building amidst the sprawling Thavorn Beach Village Resort & Spa facility, just moments away from the beach. The spa has been operating for over 10 years, bringing pleasure, comfort and relaxation to its customers.
Chann Spa features 10 individual treatment rooms and a Relaxation Sala. All of the treatments use bespoke signature spa products, with ingredients to soothe, rejuvenate and invigorate your body leaving you feeling totally relaxed. And in today's hurly burly world sometimes it's exactly what we need.
The spa was a deserved winner of the "Best Luxury Wellness Spa" from the World Luxury Spa Awards in 2017 – a culmination of the decade perfecting the craft of relaxing and rejuvenating tired, sore and stressed bodies. 

I had the Signature massage, a traditional Thai massage where Khun Natty perfectly tuned the pressures and techniques to my requests. An hour of total relaxation where I turned off and just let Chann Spa take care of me.
But how trying their Mango Sticky Rice skin treatment package? It blends a Thai favourite with the known benefits of antioxidants, vitamins and energy.
Getting a Thai massage is almost ubiquitous in Thailand. There are many options but few that can boast a decade developing a reputation and experience that Chann Spa can offer.
Finishing my treatment with Natty, I was floating on air and quite happy just to 'chill' with the sounds of nature and the music maintaining me in the 'relax' zone for a just a little longer.
Find out more about the Thavorn Beach Village Resort & Spa experience HERE.

Tim and Masseuse 'Natty'
Tim Newton was a guest of the Chann Spa and the Thavorn Beach Village Resort & Spa, Kamala.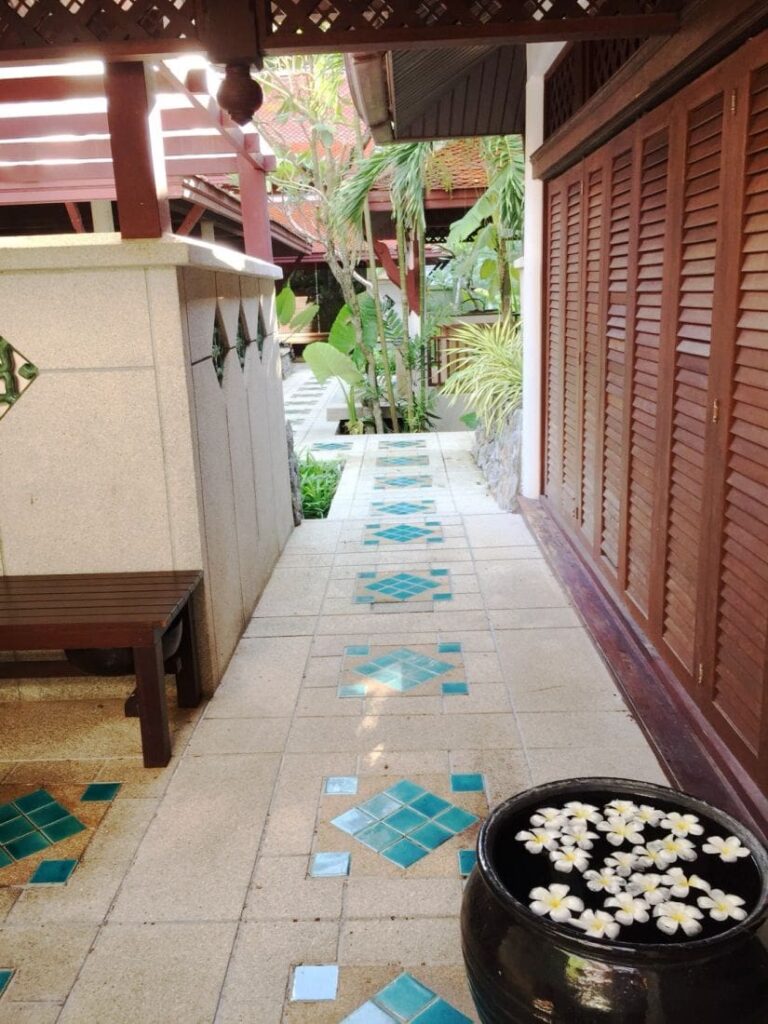 Calls to restrict foreign property purchases in Bangkok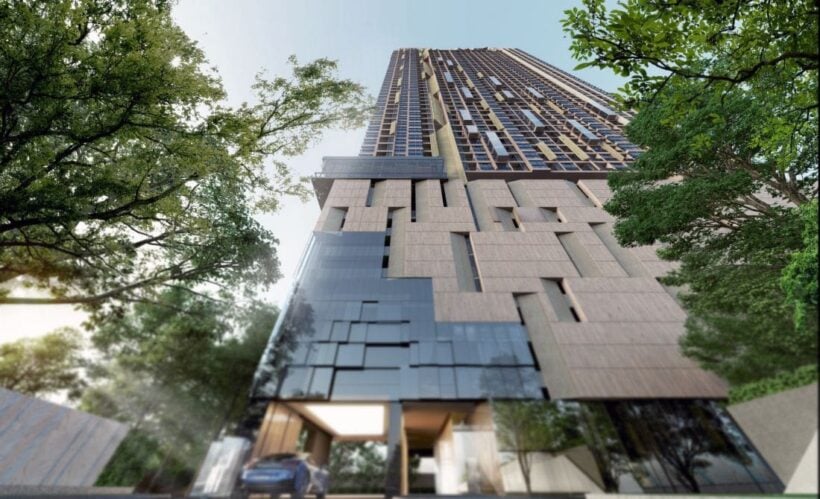 Dr. Sopon Pornchockchai, the President of the Thailand Agency for Real Estate Affairs, is calling for controls to restrict foreign property buyers.
Thailandproperty.news is reporting than he is justifying his comments saying the growth in income of Thais is slower than the property price rises being pushed up by high foreign demand.
"Some measures should be adopted, such as higher stamp duty for foreigners," he said.
The article says that this is the first time an industry figure has spoken out about the need to restrict or reduce the amount of foreign investment in the Bangkok property market. Dr. Sopom says he believes that foreign buyers account for around 20 percent of all Bangkok property purchases.
He noted that Chinese purchases account for about 80 percent of foreign buyers.
Read the original story HERE.
Savoury staples with a touch of the finest Swiss chocolate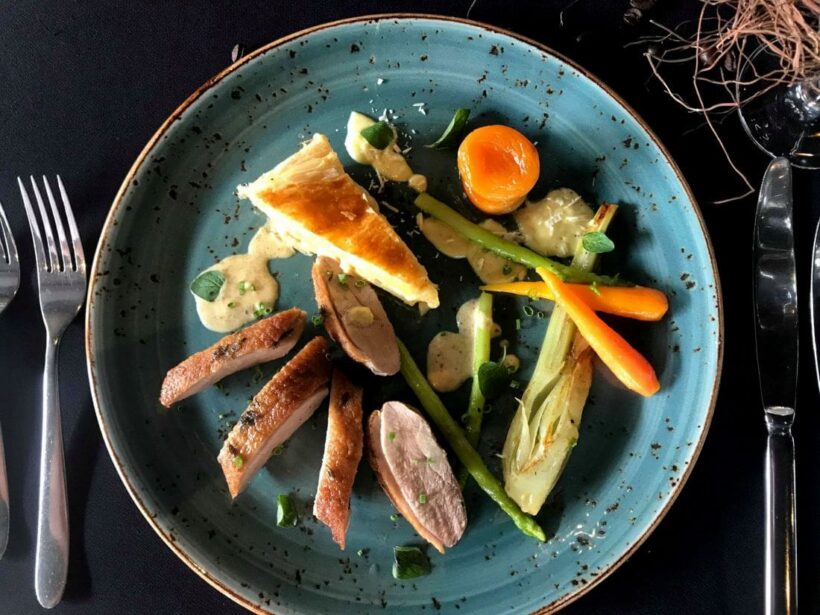 Chocolate… mmmmm. But did you consider it as part of a broader savory menu? I enjoyed an evening of chocolate-infused cuisine and, well, it really works!
Mövenpick Resort & Spa Karon Beach Phuket is treating guests to a new menu of savoury dishes with a sweet twist as Mövenpick Hotels & Resorts launches its 'Chocolate on the Salty Side' promotion.
In celebration of Swiss cuisine and the wonderful versatility of chocolate, the brand's talented 'food artisans' have made Mövenpick chocolate the hero of seven dishes in its latest global campaign, which runs to 20 November, 2018.
From salmon fillets enlivened with dark chocolate to a savoury tarte tartin with a white chocolate flourish, each new creation offers up something distinctively flavourful and showcases chocolate in new exciting ways to guests dining at Movenpick Karon Beach El Gaucho Restaurant.


The seven chocolate-inspired creations include: marinated 'beetroot salmon' with root vegetables and 72% dark chocolate to enhance the meal's rich earthiness; 'tomato tarte tartin' where 'white lemon' chocolate complements the goat's cheese, pine nuts and coffee beans; 'sea bass and green tea' – a light foam of green tea, almonds, nuts and Mövenpick 'Maple Walnut' is the star; 'minute beef goulash', with a traditionally-made Hungarian goulash sauce, enriched with dark chocolate; 'lamb shank and pesto', slow-roasted and then refined with pistachio and hazelnut chocolate pesto; and 'duck breast and potato pie', with white chocolate, lime and pepper giving the pink-roasted meat a delicate yet spicy freshness.
Whilst the dishes have been infused with chocolate, it's barely noticeable in most cases but makes for some subtle new tastes on European classics.
Less subtle are the exquisite desserts which are a blatant celebration of all things chocolate. Guests can finish their meal with a tempting 'chocolate pavés au chocolat', combining milk chocolate, crispy cocoa bean fragments, sizzling pecan nuts and slightly bitter matcha powder, all with a hint of green tea and paired with an espresso.
The quality of Swiss craftsmanship is world-famous and even the country's chocolate is produced with legendary precision. Mövenpick chocolate is made in keeping with the tradition, as well as its own culinary values that date back 70 years, and is produced in Switzerland using 100% cocoa butter.
Make a booking HERE or find out more about the El Gaucho Restaurant HERE.



Tim Newton was a guest of the management of Mövenpick Resort & Spa Karon Beach Phuket