Thai airlines take hit as Phuket flight to China plunges from sky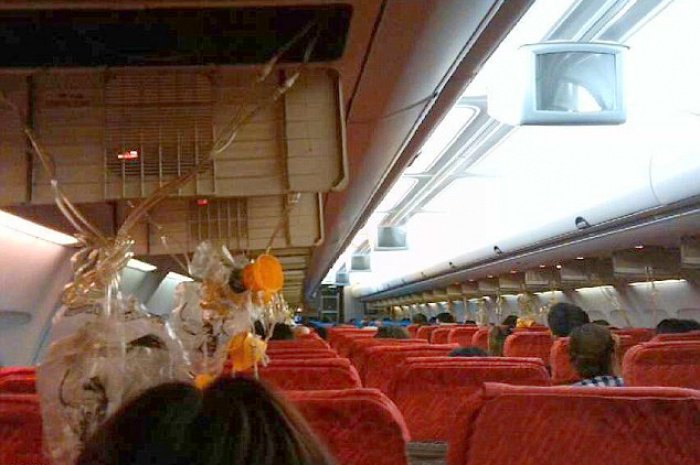 PHUKET: An Orient Thai airlines flight en route from Phuket to Chengdu, China, reportedly suffered an engine failure and plunged from the sky, before levelling out and safely making an emergency landing at Kunming Airport on Saturday.
UK daily newspaper The Daily Mail reported that an engine failure sent the aircraft into a dramatic plunge, prompting oxygen masks to be released from overhead compartments and leaving passengers bleeding from noses and mouths from the rapid change in cabin pressure.
Flight attendants began to cry and one passenger said that he feared the plane would break apart or crash, The Daily Mail reported.

BAD TIMING
Orient Thai is the surviving parent company of ill-fated One-Two-Go budget airline, whose Flight OG269 crashed in Phuket on September 16, 2007, killing 89 people on board (story here). The most recent Orient Thai incident couldn't come at a worse time for the Thai aviation industry.
China has joined South Korea and Japan in stopping Thailand-based airlines from flying charters and new routes because of safety concerns highlighted by an international audit, Thai officials said yesterday.
The move will come as a blow to Thai air carriers that have just begun to recover after a poor 2014, when political protests slashed the number of tourists visiting the country.
The halt is disrupting the peak travel season around the Thai New Year Songkran holiday next month. About 100 charter flights to Japan alone have been cancelled and some 30,000 tickets either refunded or modified, Somchai Piputwat, the director general of Thailand's Department of Civil Aviation (DCA), told reporters yesterday.
Budget carriers have been worst hit, Thai officials said, though national carrier Thai Airways International, which is in the midst of a major restructuring, has also been prevented from expanding because of the halt.
One aviation source with knowledge of the matter told Reuters that significant safety concerns had been uncovered during an audit of Thailand's civil aviation authority by the Montreal-based International Civil Aviation Organization (ICAO).
The source said that the ICAO's concerns revolved around the issue of operator certificates to carriers by the Thai authority. While the ICAO cannot "downgrade" states, its audits identify concerns that could lead countries to take steps such as banning flights.
"The audit revealed some safety concerns, primarily relating to air operator certification procedures," ICAO spokesman Anthony Philbin said in an email, adding that Thailand had submitted a plan to the ICAO to correct the issues identified.
The US Federal Aviation Administration said it was aware of ICAO's safety concerns, but declined to say whether it was reviewing Thailand's aviation safety status, and referred questions to Thai authorities.
Analysts say an FAA downgrade of Thailand's aviation safety assessment would prevent Thai airlines from launching or expanding service to the United States, either directly or as code-share partners. It would also limit their choice of aircraft and increase inspections of Thai aircraft at US airports.
DOMINO EFFECT
Thai Transport Minister Air Chief Marshall Prajin Juntong yesterday told reporters that Thailand had struggled for a decade to comply with ICAO standards.
While the ICAO has not made the results of the audit public, Minister Prajin said that aviation authorities in some countries had taken pre-emptive steps to stop Thai carriers from flying new routes.
Authorities in China have rejected plans by budget carrier Orient Thai Airlines and charter flight operator Sky View to operate more flights to the country, the DCA's Somchai said.
South Korea has rejected plans by charter carrier Asia Atlantic Airlines to start new flights, he added. Japan had already made a similar move, according to Thai media reports.
Other airlines affected by the ban are Thai Airways and long-haul, low-cost carrier Thai AirAsiaX.
"It's a domino effect," ACM Prajin said, adding that the ministry hoped the issue would be resolved within eight months.
Thai Airways declined to comment. Nok Airlines said that the impact on NokScoot, its joint venture with Singapore Airlines subsidiary, would be limited.
Voradech Hanprasert, deputy permanent secretary at the Thai Transport Ministry, said that the ICAO findings had no impact on existing flights. However, Thailand is concerned the results could lead the FAA to put the country on its watch list, he said.
An ICAO representative from one Asia-Pacific country yesterday said that he felt Thailand would rectify the concerns raised in the audit.
"A [country] like Thailand will definitely take measures to address these issues," he said. "I think they need time."
Keep in contact with The Thaiger by following our
Facebook page
.
Two Thai restaurants grab their second Michelin star – new guide 2019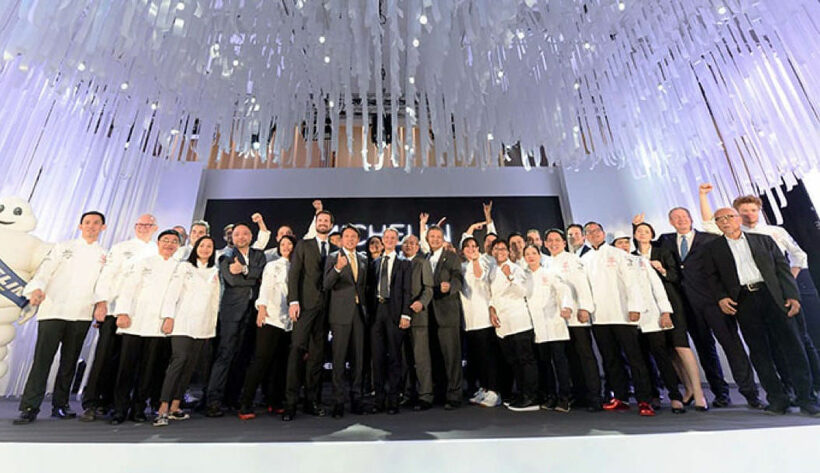 Traditional Thai restaurants 'R-Haan' and southern-style 'Sorn' have each scored two Michelin Stars for 2020, while 'Le Normandie', 'Mezzaluna', and 'Sühring' held onto their two stars. Another 24 restaurants in Thailand received their first Michelin gongs.
The awards were announced at the launch of the 2020 Michelin Guide for Thailand, featuring award winning restaurants in Bangkok, Chiang Mai, Phuket and Phang-nga. It's the third edition of the guide for the country.
Both R-Haan and Sorn received a Michelin Star last year, making their second star only a year later that much more impressive.
Twenty restaurants across the kingdom, which won a star last year, retained their awards, including Bo.lan, Canvas, Chim by Siam Wisdom, Elements, and many others, and 94 bagged the Bib Gourmand award, with 27 new entries including eight in Bangkok, 17 in Chiang Mai and two in Phang-nga.
"The 'locavore' movement, or the use of locally sourced ingredients, has become the true star of Thailand's foodscape," according to the Michelin Guide's international director.
"The trend indicates Thailand's rich diversity and high quality of local produce. In addition, we see the glorious rise of traditional Thai cuisine, as, for the first time globally, two traditional Thai restaurants, both promoted from one star, are on the Michelin Guide's two star list."
The 2019 Michelin Guide for Bangkok, Phuket and Phang-Nga is available HERE.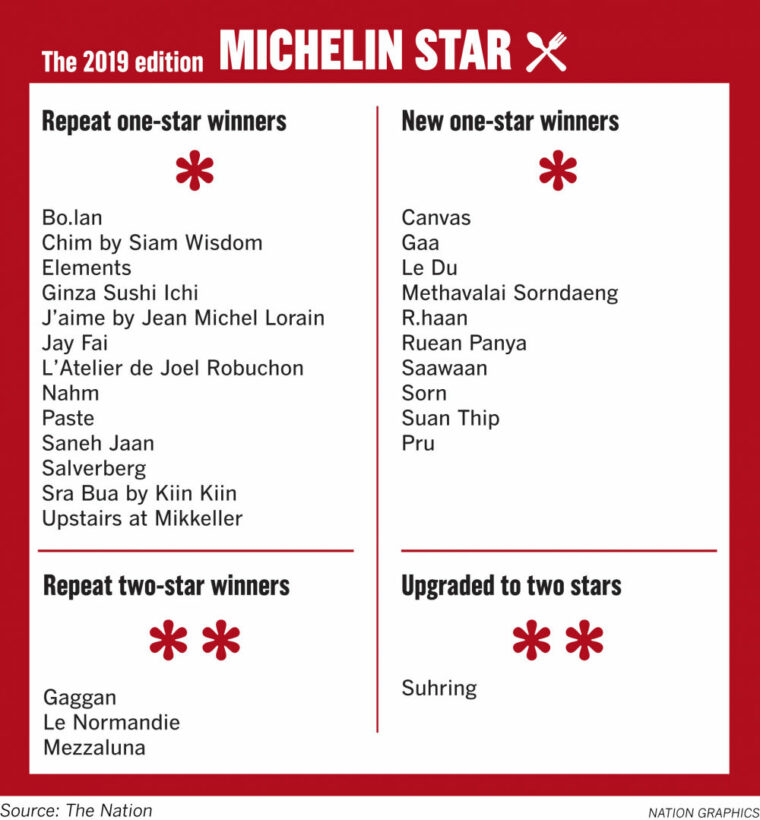 Keep in contact with The Thaiger by following our
Facebook page
.
Phuket scores #2 in Asia's most popular destination list – Trip Advisor survey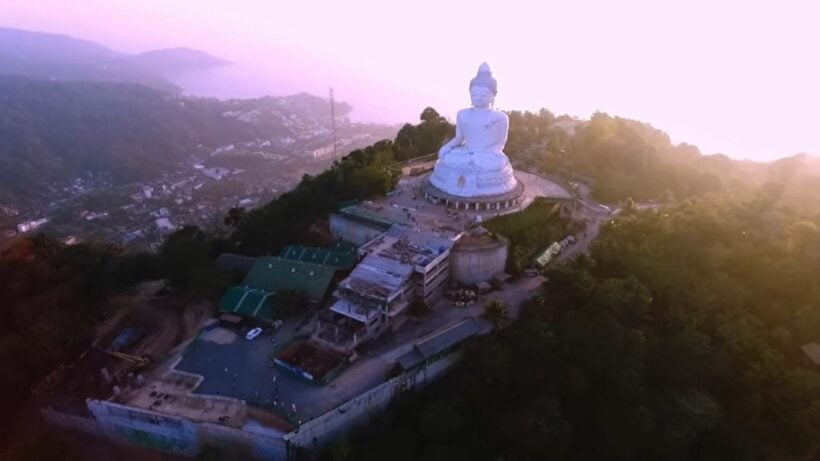 PHOTO: Bangkok Cheap Hotels
Phuket has scored the second position in the list of Asia's Top 25 Destination in a Trip Advisor survey. The survey is done across the travel website's million of users. Bali scored the #1 position in the extensive reader survey.
Three other destinations in Thailand made the Top 25 list – Bangkok at #11, Chiang Mai at #14 and Krabi at #18. Phuket also made it into the position of #6 most popular destination in the world for 2019.It was the only Thai destination to make it onto the Trip Advisor Top 25 World Destinations list for 2019.
About Phuket, Trip Advisor said…
"Phuket offers a rainbow spectrum of spectacular holiday sights from blue lagoons and pink sunsets to orange-robed monks. Three wheeled-Tuk Tuks, taxis, buses and long tailed boats transport visitors between these marvels. Phuket's south coast offers its most popular beaches. The north is more tranquil. Koh Phi Phi, Phang Nga Bay and Patong Beach are popular spots. Diving, snorkelling, wind surfing and sailing are just a few active options. Inland, forested hills, mountains and cliffs wait to be explored."
Apart from the three-wheeled tuk tuks, the survey's comments painted Phuket fairly accurately (Phuket has small Diahatsu vans for its local version of tuk tuks). It conveyed the kaleidoscope of activities now available on the island and its position as a stepping-off point for many of the offshore attractions.
For Bangkok, the survey described the capital…
"Bangkok is full of exquisitely decorated Buddhist temples – as you go from one to the next you'll be continually blown away by the craftsmanship and elaborate details. But if you'd rather seek enlightenment in a gourmet meal, or dance the night away, you'll also enjoy Bangkok – the restaurant and nightclub scenes here are among the best in the world."
Also in the Top ten list of Asia's Top 25 destinations….
3. Siem Reap, Cambodia
4. Hanoi, Vietnam
5. Tokyo, Japan
6. Kathmandu, Nepal
7. Jaipur, India
8. Hong Kong, China
9. Seoul, South Korea
10. Goa, India
Read the full Asian destination list HERE.
London, UK, Paris, France and Rome, Italy were the top three destination in the Worlds Most Popular Destinations list for 2019.
Keep in contact with The Thaiger by following our
Facebook page
.
85 year old Swiss man drowns off Mai Khao Beach, Phuket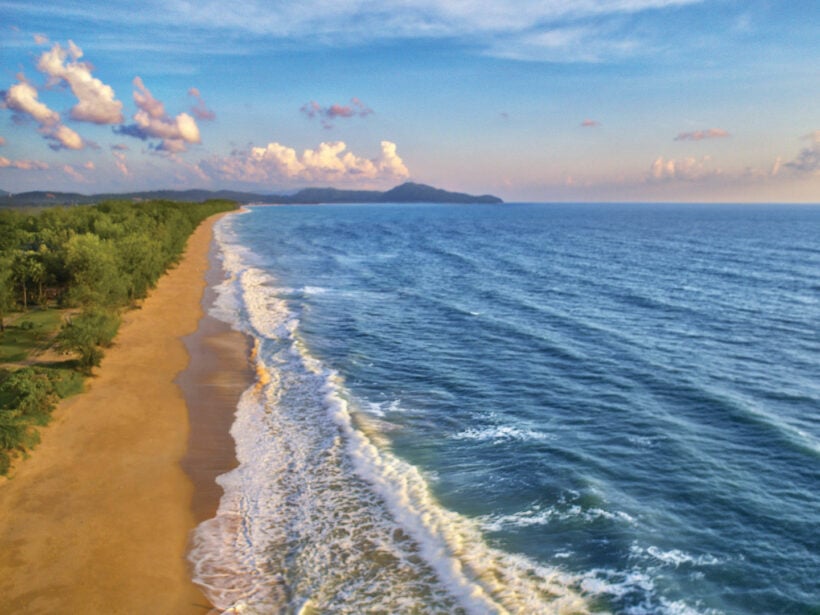 An elderly Swiss man drowned yesterday at a beach in Thalang district of Phuket on Thursday afternoon.
Paul Brunner, who would have turned 86 next month, was found dead at Mai Khao beach in the northern section of the island around 5.30pm, according to Tha Chatchai police.
Police report that he was wearing black swimming shorts. His body was discovered only about 500 metres from the hotel where he and his wife were staying. There were no bruises on his body, or indications of a struggle.
Paniti Thapthiang, a hotel employee, told police that Mr Brunner's 70 year old wife alerted the hotel around 3.30pm yesterday afternoon saying that her husband had disappeared. Hotel staff checked the CCTV which showed the man, wearing his swimming shorts, walking down towards the beach.
Hotel staff searched along the beach but were unable to find any trace of the man. Around 5.30pm, someone notified the hotel that a man's body had been found in the water. Police estimate that he had been dead about three hours before the body was discovered.
Police sent this body to Thalang Hospital for a post-mortem. Police noted that there appeared to be no suspicious circumstances in the man's death.
Conditions along Mai Khao Beach yesterday were reported to be calm but the stretch of beach has a notorious shore break that can be quite dangerous for inexperienced swimmers in some conditions. Mai Khao Beach is the longest stretch of beach in Phuket.
Keep in contact with The Thaiger by following our
Facebook page
.