44 baby leatherback sea turtles headed to sea in Phang Nga – VIDEO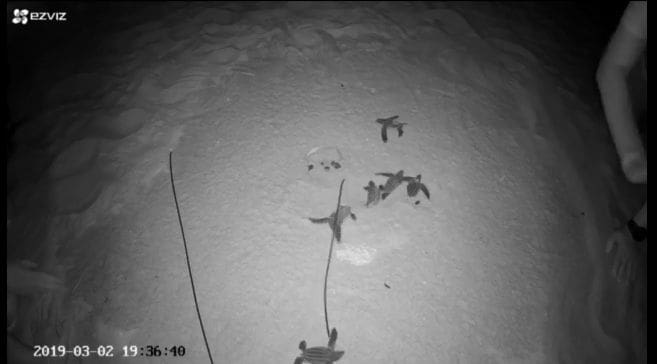 PHOTO: DMCR
A third group of baby leatherback sea turtles have now hatched on Kuekkak Beach and headed out to sea for their new life off the Takua Pa district in Phang Nga.
A first batch of 48 baby leatherback sea turtles survived and headed straight for the Andaman Sea once they got their bearings on Kuek Kak Beach in Takua Pa last month.
Read more about that event HERE.
A second batch, 35 new hatchling leatherback turtles, reluctant to leave their nests on Phang Nga's Ta Sai Beach, were given a helping hand to find their way to the sea last month. Officials in that case helped gently dig the little turtles out of the sand to set them on their way.
Read more HERE.
Marine biologist Dr Thon Thamrongnawasawat yesterday reported the third batch of 44 baby leatherback sea turtles have now successfully buried their way out of the sand and made their way to the waters off Kuekkak Beach in Takua Pa, Phang Nga on Saturday.
"นาทีลูกเต่ามะเฟืองขึ้นจากหลุมทราย"วันที่ ๒ มีนาคม ๒๕๖๒ กรม ทช. บันทึกภาพช่วงเวลางดงามแห่งปี นาทีที่ลูกเต่าขึ้นจากหลุมทราย ในช่วงเวลาประมาณ ๑๙.๐๐ น. เป็นต้นมา ทั้งนี้ สามารถรับชมผ่านทางกล้อง CCTV ออนไลน์ จากหาดคึกคักที่ http://loveseaturtle.dmcr.go.th/#dmcrth #dmcrknowledge #เต่ามะเฟืองCr. กรมทรัพยากรทางทะเลและชายฝั่ง

Posted by เหยี่ยวข่าว ภูเก็ต on Saturday, March 2, 2019
VIDEO: DMCR/Newshawk Phuket


Read more headlines, reports & breaking news in Phang Nga. Or catch up on your Thailand news.
68 Ridley's sea turtles hatched on Phang Nga beach – VIDEO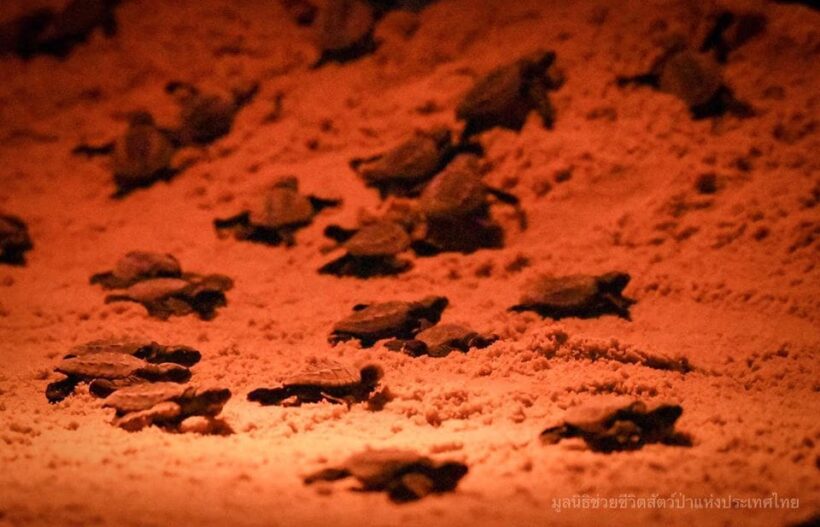 PHOTOS/VIDEO: The Wild Animal Rescue Foundation of Thailand
68 Ridley's baby sea turtles have hatched on Tha Sai Beach in Thai Muang, Phang Nga and made their way to the sea last night.
Ridley's sea turtles, a protected species in Thailand, have returned recently to Phang Nga beaches to breed over the past few months following a 23 year absence.
Read more about the return of the Ridley's turtles HERE.
Last night 68 baby Ridley's sea turtles, from 81 eggs survived, hatched and headed straight for the Andaman Sea. Two of them didn't hatch and 11 eggs weren't fertilised.
Bon voyage little turtles!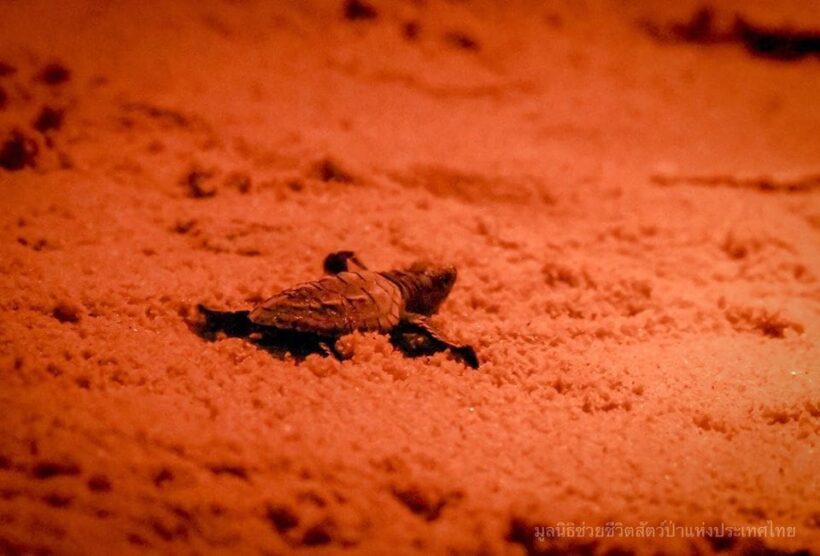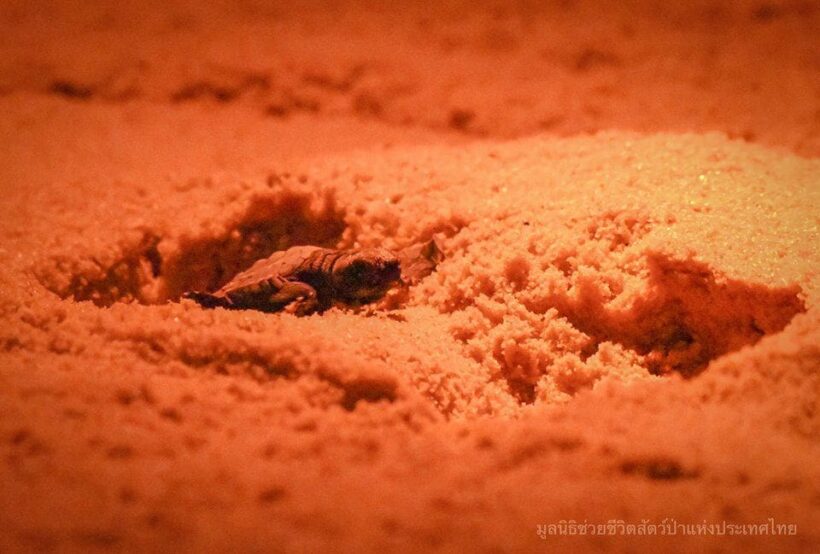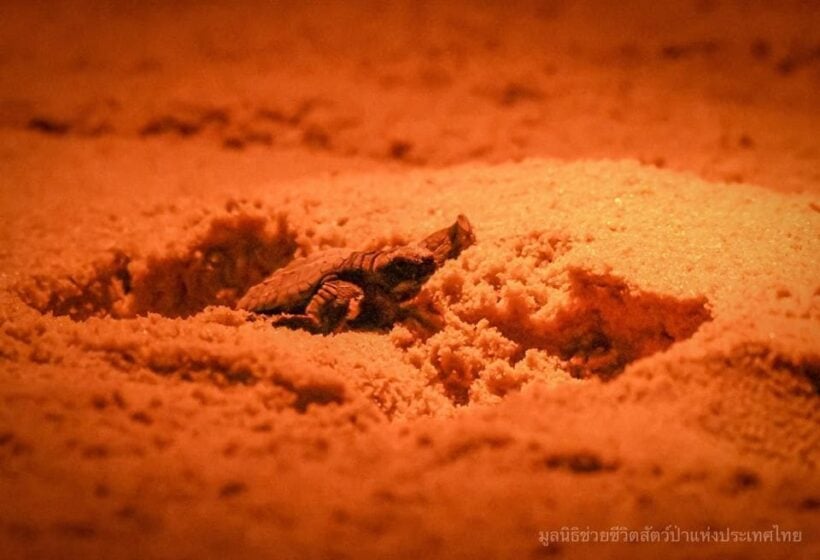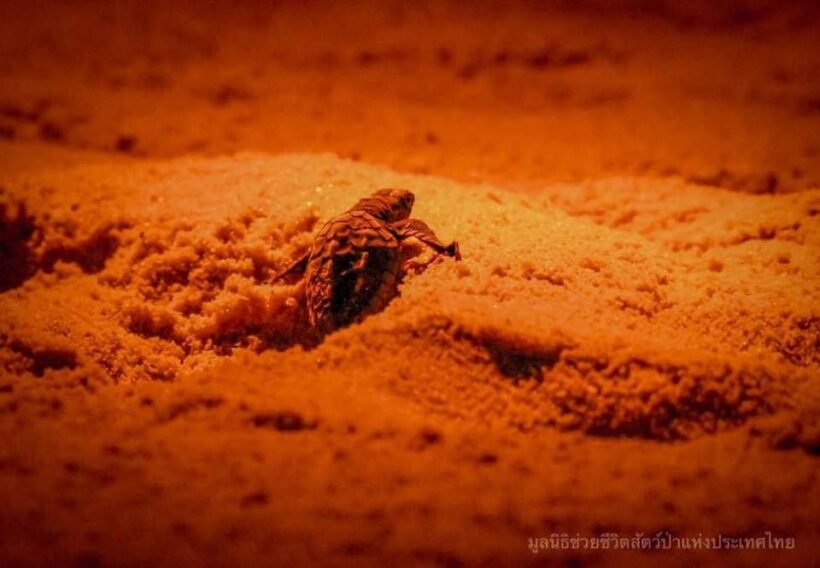 Court rules that National Park can limit numbers to Similan Islands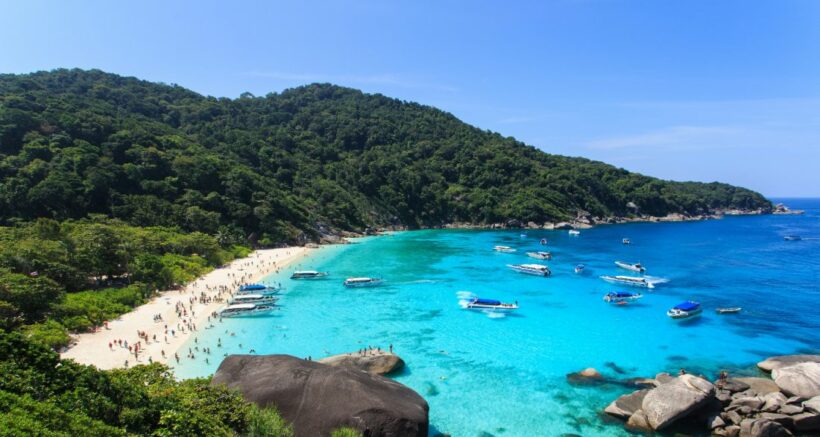 The Similan Islands national park will now be able to limit the number of visitors as a means to prevent ongoing environmental damage. This decision from the Supreme Administrative Court this week, overturning an earlier ruling from the Phuket Administrative Court.
The Similan Islands are a popular diving spot in the Andaman Sea off the coast of Khao Lak.
The ruling reverses an order of the local provincial Court last year which said a plan to limit numbers by the Department of National Parks, Wildlife and Plant Conservation, was not legal.
Last October the Department announced plans to put a tourist ceiling of 3,325 tourists and 525 divers per day into the national park and that visitors couldn't stay overnight.
Tour operators petitioned the Phuket Provincial Court to annul the limitations as it would severely affect their businesses. In December the Phuket Provincial Court issued an injunction against the visitor limitations but the Department appealed the ruling.
Now the Supreme Administrative Court has declared that tour operators were unable to present valid arguments against the Department's attempts to curb visitor numbers and their efforts to protect the island archipelago against further degradation.
The higher court was critical of the Phuket Administrative Court's ruling saying that its ruling  would have led to 'severe damage'.
Limiting tourist numbers at many of the Andaman's tourist hot-spots has become a part of the Department of National Parks, Wildlife and Plant Conservation legal weaponry since closing down Maya Bay, but is facing a lot of pressure from local tour operators.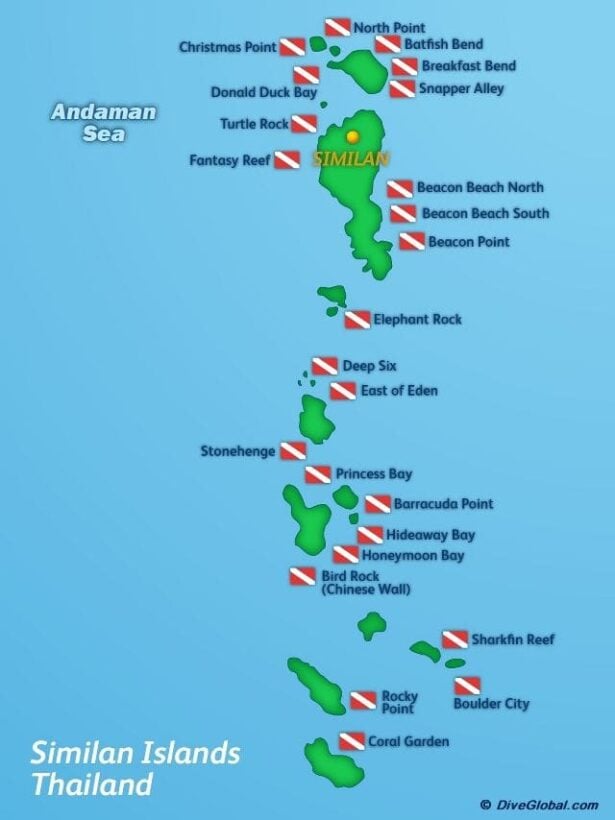 Three fined for fishing illegally in the Mu Koh Similan National Park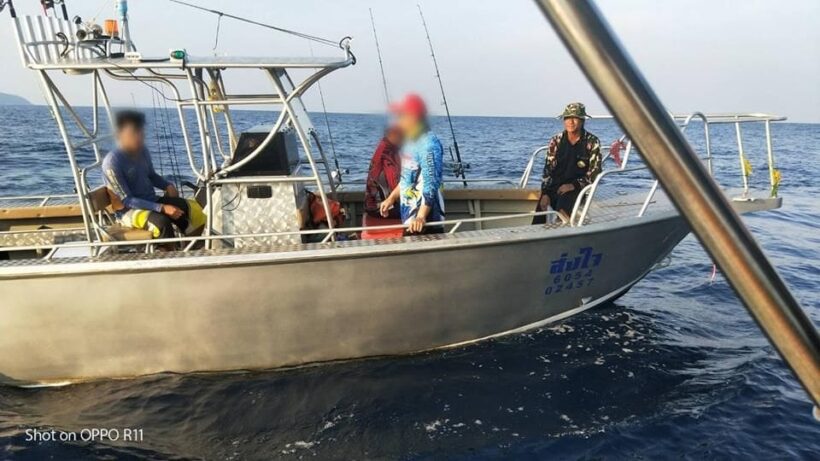 PHOTO: DNP
Three men have been fined after they were found catching fish in Mu Koh Similan National Park area in Phang Nga yesterday. Private fishing is illegal inside the marine national park area.
The head of the Mu Koh Similan National Park Ruamsin Manajongjaroen says that yesterday three men were fined after being discovered catching fish in the national park area.
A speedboat called 'Songjai' was found in the national park area by officials yesterday. They found one 'giant trevally' fish weighing about four kilograms with eight fishing rods and other fishing equipment.
Three Thai men, Ruengsak Sakwong, Patompong Buasri and Wiwat Panan, admitted to fishing in the park. They have been fined in total 6,000 Baht.
We're not sure what happened to the four kilogram trevally!