Thai military says martial law in south will not be lifted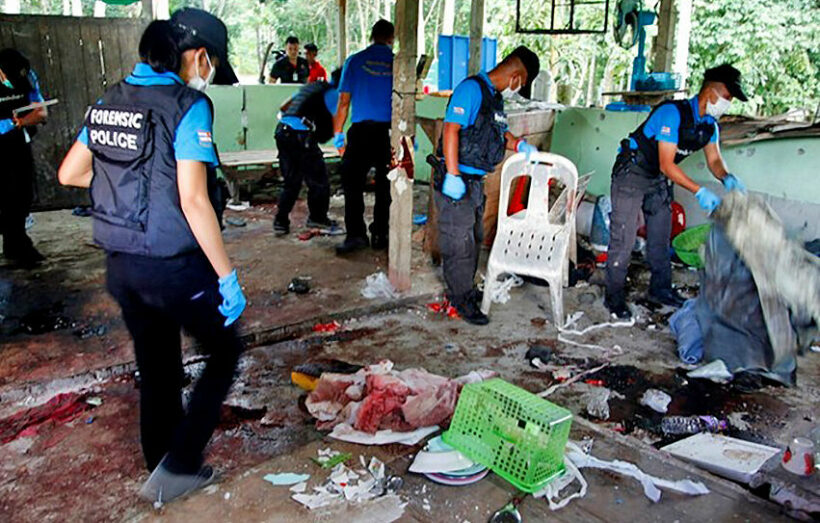 PHOTO: Sumeth Panpetch, Associated Press
Following the insurgent attack that killed 15 volunteers at a security checkpoint earlier this week, the Army says it's not planning to lift the emergency laws currently in place in the south of the country.
The attack is believed to have been carried out by a militant group identified as the BRN or National Revolution Front, widely regarded as the most powerful of the Islamic insurgency groups active in the region.
The three southern provinces, bordering Malaysia, have been the scene of brazen and brutal attacks on officials, soldiers, volunteers and innocent civilians for nearly two decades. Nearly 7,000 people have already died in the ongoing border and religious clashes.
Int he latest incident, insurgents struck on Tuesday night at 11.30pm, raining bullets on the checkpoint and hurling spikes and grenades. The 15 people who died in the attack were mostly defence volunteers, guarding the checkpoint that stood surrounded by rubber plantations. They were sitting ducks, ambushed in a well-planned surprise attack.
The Bangkok Post reports that, in the wake of the atrocity, 4th Army chief Phonsak Phunsawat says emergency laws in place in the region will remain in force. He was responding to calls to review the region's martial law in light of "possible human rights violations".
In response, Lieutenant General Phonsak called the insurgents' actions "an attack on human rights", adding that despite the government's attempts to resolve the crisis through dialogue, security laws needed to remain in place while militants are clearly still active.
"This attack is an indication that militants use violence indiscriminately, and we call on the public to examine their activities, which are tantamount to violations of human rights."
The leader of the Prachachat Party, Wan Muhamed Nor Matha also condemned the attack but criticised the government, calling for the emergency laws to be revoked and for peace talks to be stepped up as a matter of urgency. He argues that security should be handled by police and local leaders as opposed to the army.
Security officials believe that up to 60 people may have been involved in the attacks and that local villages are likely harbouring the fugitives.
SOURCE: Bangkok Post
Keep in contact with The Thaiger by following our
Facebook page
.
Chinese man arrested with 1,000 cannabis plants, involved in 'Heaven Herb' illegal business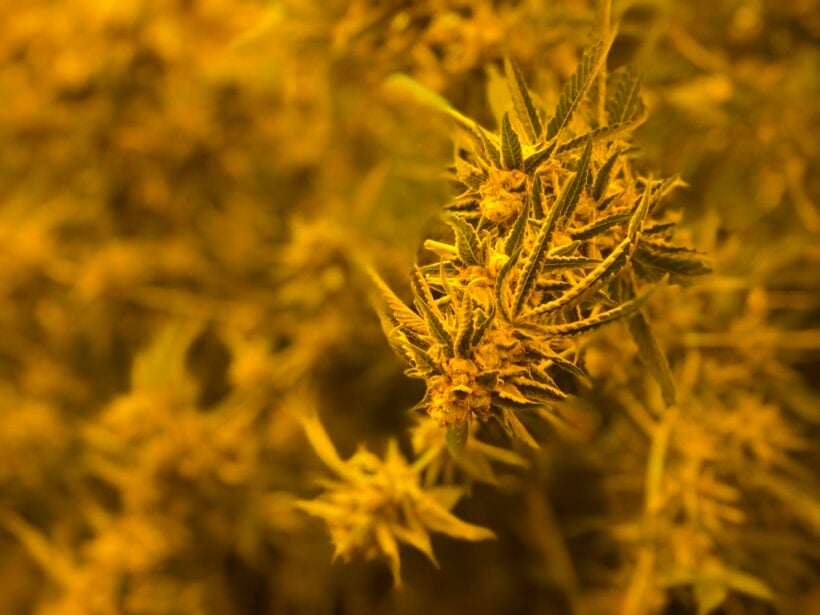 Police arrested a man yesterday for growing 1,000 cannabis plants in a Bangkok warehouse and selling it online through a service called "Heaven Herb." 41 year old Wu Ding Bin, from China, grew "organic cannabis of foreign varieties." Police say the foreign strains are priced up to 700,000 baht per kilogram.
"Heaven Herb" marijuana was sold and delivered through a Line app chat group which already has around 6,000 members, according to police. Drug dealers were disguised as Grab and Food Panda motorcycle drivers to deliver the marijuana. During May, Bangkok police arrested 12 men involved in the illicit business in raids in Bangkok, Pathum Thani and Ayutthaya, also finding hallucinogenic mushrooms, dried marijuana and cannabis plants.
Police gained information on the Chinese man after an arrest from one of the raids where a Chinese man in the same building in the Prawet district was growing around 300 cannabis plants. Bin denied that he was involved at the time and said he was" just an electrician", but police say surveillance footage shows Bin frequenting the warehouse. Police revealed that Bin is in Thailand on a student visa to learn Muay Thai.
Rent for the warehouse is 40,000 baht, but the electricity costs for the cannabis production are even higher – 70,000 to 100,000 baht per month.
SOURCES: Bangkok Post | Coconuts Bangkok | Bangkok Post
Keep in contact with The Thaiger by following our
Facebook page
.
Guns used in majority of Thai crimes, criminologist calls for stricter laws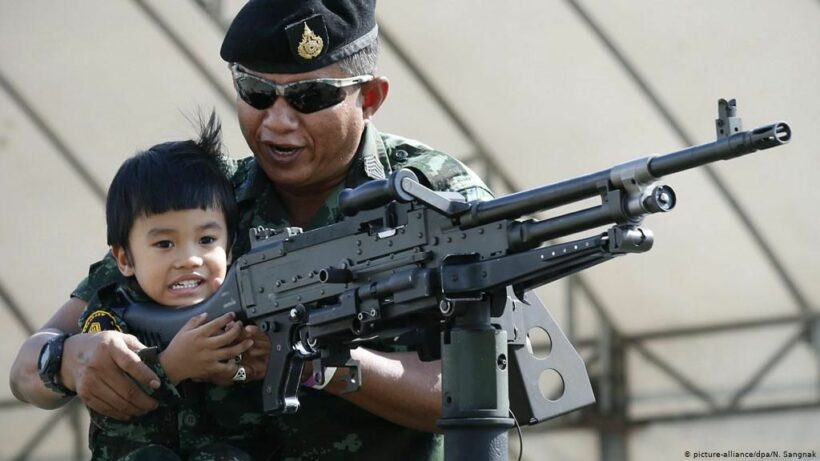 The country's rise in firearm violence has the Bangkok Post describing the problem as "Thailand's other pandemic." More than half of crimes in Thailand involve firearms according to statistics. In many reports, people lose their temper, even over petty comments, and turn to a gun to solve the problem.
Last week, a man shot and killed 3 of his coworkers at a radio station after what seems to be relatively minor, negative comments over things like one coworker telling him not to smoke (according to the shooter). A man shot and killed a monk after the monk criticised his drinking habits last month. And just over the weekend, a man shot and injured his friend who had been having an affair with the man's wife. The Bangkok Post story claims 60% of crimes in Thailand involve firearms.
Discussion on stricter gun laws were prompted after two mass shooting incidents earlier this year: February's Terminal 21 shooting in Korat where a Thai army soldier killed 29 people and injured 57 people, and January's shooting at a Lop Buri gold shop where 3 people, including a young boy, were killed. A 'bored' school director was later arrested and confessed to the crime.
But discussion on the topic has died down again according to Rajabhat University criminologist associate professor Piyaporn Tunneekul.
"Thailand's gun laws are outdated. Currently, a person as young as 20 years old can own a gun and have a lifelong gun license. There are loopholes in the system of registering, buying and selling guns."
"The concept of owning a gun for a Thai in the past was for the purpose of protection. Now that mindset has changed."
"Today people believe ownership of guns conveys a sense of wielding power. A firearm is also a sign of authority and control, a sign you are not afraid of anything."
Tunneekul suggests Thailand follow Japan's laws on gun ownership, such as raising the age to own a gun to 25 years old and requiring that gun licenses be renewed every 3 years. She also suggests capping the amount of ammunition that can be sold and banning certain types of guns that are typically used in crimes.
"Japan is stringent in the types of guns one is allowed to own. And for a good reason."
SOURCES: Bangkok Post| Thai PBS| Chiang Rai Times| Bangkok Post| Thai Residents
Keep in contact with The Thaiger by following our
Facebook page
.
Phone hackers empty out woman's bank account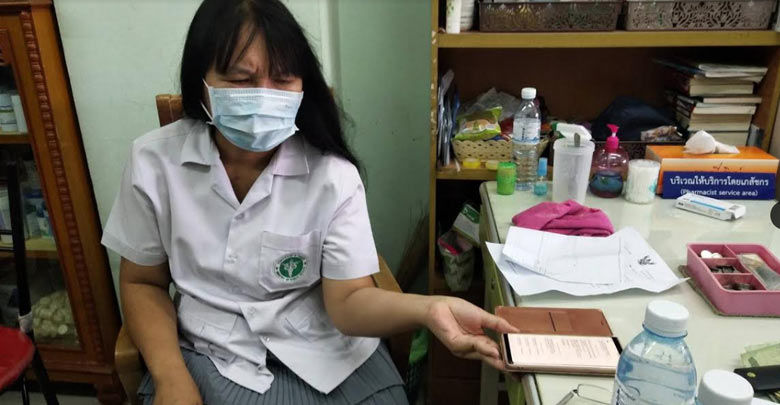 A pharmacist's phone was hacked. That was bad enough, but then 430,000 baht was taken from her bank account last Friday, only leaving behind 70 baht. It was the woman's life savings.
The 49 year old woman, 'Aree' from Nakhon Ratchasima in the Isan region, got a call from someone posing to be the phone's service provider, even stating Aree's ID card number to confirm her identity. They said they needed to give her a new phone number because her's was accidentally duplicated in the system. They told Aree she would get a text message with a number she needed to call.
After making the call, somehow the money in her account was transferred to an account under the name Suttiporn Yudee. Kasikorn Bank tried to freeze the hacker's account, but all the money had been withdrawn by the time they were notified of the incident.
A report was filed with the local police and the incident is now being investigated by the Technology Crime Suppression Division.
SOURCE: Thai Residents
Keep in contact with The Thaiger by following our
Facebook page
.