Hong Kong police on a roll as third suspect in toilet paper heist flushed out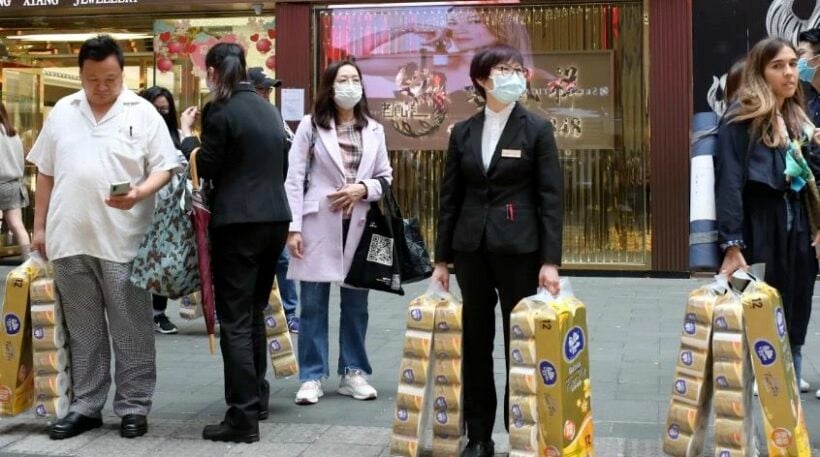 Hong Kong has been gripped by panic buying since the COVID-19 coronavirus outbreak, as frightened residents hoard essentials like rice and toilet tissue. Now, a third man man has been arrested there for his role in a bizarre toilet paper heist, as a gang aimed to clean up during a run of frenzied buying in the city.
The 26 year old man was arrested up during a raid at a guest house not far from the scene of the robbery, in which 600 toilet rolls worth HK$1,640 (6,575 baht) were stolen at knife-point early on Monday morning.
"We believe the trio thought the rolls would have [market] value and that they could profit by reselling them. They knew each other and one of them has a triad background."
"Triads" are traditional organized-crime groups originating from Hong Kong, Macau and Taiwan.
Police say the gang moved the toilet rolls in a trolley after the crime and that they anticipate more arrests.
At about 6am on Monday, three masked men stole 50 packets of toilet roll from a delivery man outside a Wellcome supermarket. Police say one of the men was armed with two knives.
Two people, aged 50 and 55, were arrested on Monday, and police said at the time they were seeking three others, thought to be aged between 20 and 30. Two of the arrested were guest house employees while the third was unemployed.
SOURCE: SCMP
Keep in contact with The Thaiger by following our
Facebook page
.
Never miss out on future posts by
following The Thaiger
.
1 new Covid-19 death, 7 new cases in quarantine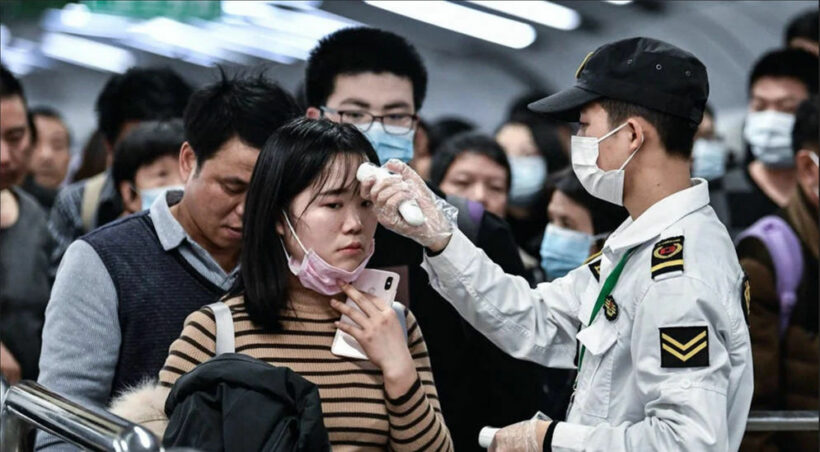 Thailand reported its first Covid-19 death since June, tallying up the death toll to 59. Health officials also report 7 new Covid-19 cases detected in quarantine. They say 1 person had the virus before. The 54 year old Mhad Mamin worked as a Thai translator at an embassy in Saudi Arabia. He came back to Thailand last month and tested positive for Covid-19. He was recovering at first, but then he started to get worse a couple weeks ago. He died today at Bangkok's Rajavithi Hospital near Victory Monument. His family lives in Riyadh, Saudi Arabia. Health officials also report 7 […]
China re-affirms commitment to cooperate with Thailand over Covid vaccine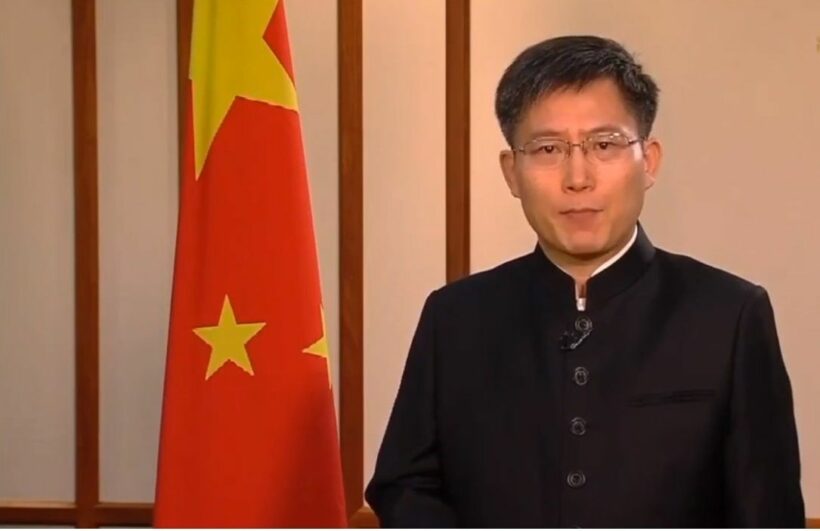 China is re-affirming its commitment to cooperate with Thailand over potential Covid-19 vaccines after its Chinese Ambassador to Thailand's meeting with the Deputy PM Prawit today. Yang Xin furthered the partnership by offering China's guidance and equipment support to facilitate testing, research and sourcing of an anti-Covid vaccine. Xin, the Chinese Charge d'Affaires, emphasised the importance of a good relationship between the two countries noting Thailand's earlier support at the onset of the Covid pandemic. Now, he adds that China will also help Thailand recover its economy by continuing to support its popular farm produce exports into the country. At […]
Updates on the new Special Tourist Visa | Complete Thailand Travel Guide (September 2020)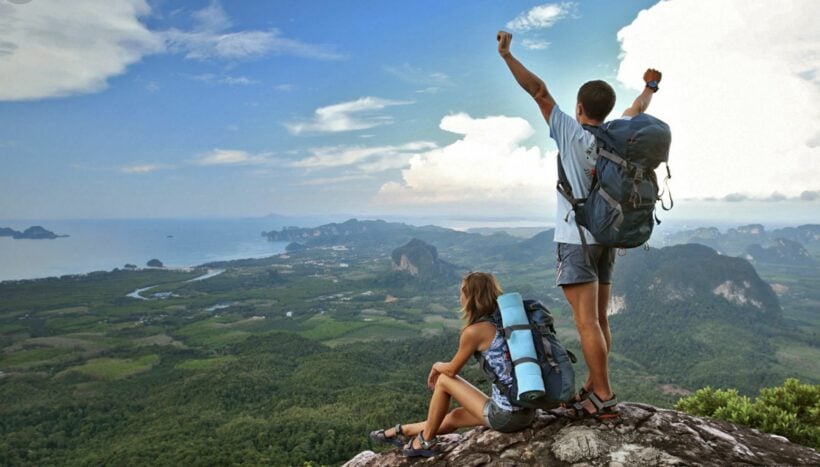 Latest update – September 18. The Thaiger updates information about travelling to and re-entering Thailand. Depending on where you're coming from, your purpose for visiting Thailand and your country's own Covid-19 travel restrictions, the situation is changing daily. Tell us about the new long stay 'special tourist visa', the STV. The Thai cabinet has approved a plan to allow foreign tourists to visit Thailand but they'll have to agree to mandatory 14 day quarantine and stay for at least 90 days. The new 90 day special tourist visa would be able to be extended twice, for 90 days each time. So, a […]