What are the visa options for digital nomads in Thailand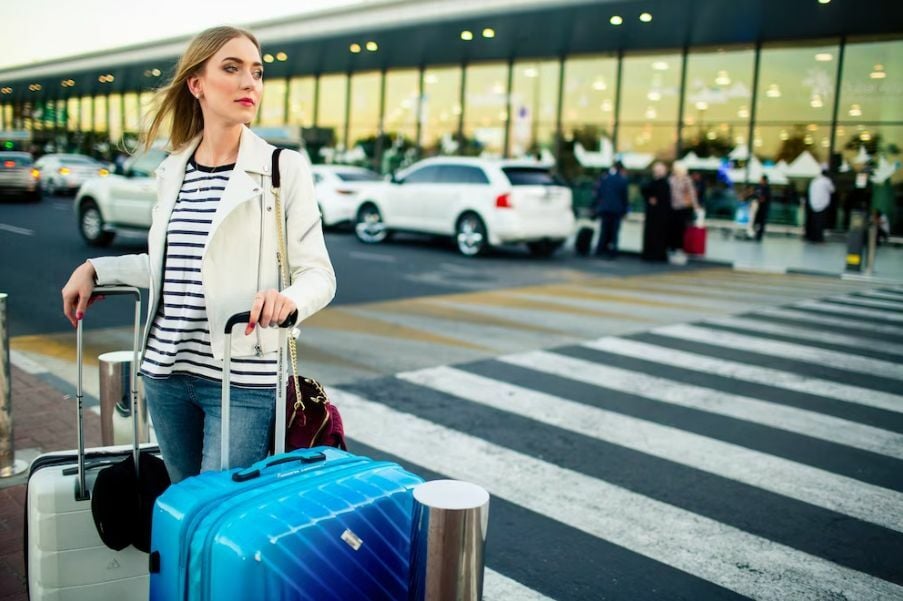 The digital nomad visa in Thailand is a popular choice for remote workers, freelancers, and entrepreneurs who want to live and work in this beautiful and welcoming country. While Thailand does not offer a dedicated digital nomad visa program, individuals can explore alternative visa types to suit their remote work and travel needs. With the digital nomad visa in Thailand, you'll find the perfect balance between work and leisure, giving you the freedom to explore the country's breathtaking beaches, ancient temples, and bustling cities. All the while, you can stay connected and focused on your career goals. So why wait? Discover the endless possibilities and join the thriving community of digital nomads who have made Thailand their tropical home away from home.
Who is a digital nomad?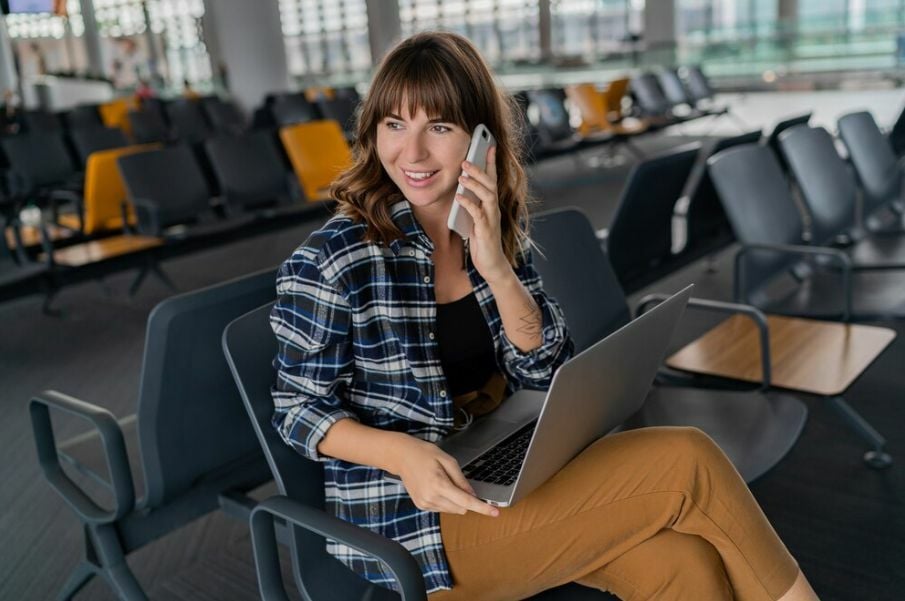 A digital nomad is someone who uses technology to work remotely, enjoying the freedom to live and work from anywhere in the world. They rely on the internet and digital tools to complete their tasks, whether as freelancers, entrepreneurs, or remote employees. This flexible lifestyle allows digital nomads to travel, explore new cultures, and experience different environments while still earning a living through their digital skills. Digital nomads holding a digital nomad visa in Thailand truly embrace inclusiveness and adaptability. They become part of a diverse, global community where like-minded individuals prioritize work-life balance and adventure.
A digital nomad is distinct from a remote employee. While a remote worker is typically bound to a specific location with a secure and reliable internet connection, like a home or co-working space, a digital nomad enjoys the flexibility to work from virtually any place in the world, as long as they can access the necessary resources for their job.
Visa Options for digital nomads in Thailand
Thailand currently does not have a specific digital nomad visa; however, there are several visa options that digital nomads can consider to stay in the country while working remotely.
Thai Work Visa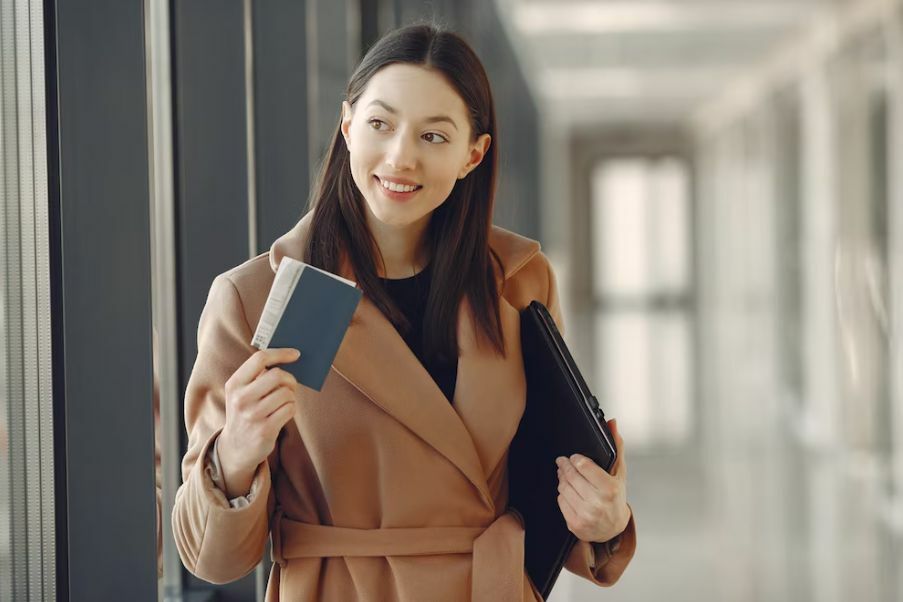 The Thai work visa, also known as the Non-Immigrant B Visa, is designed for foreigners who wish to work or conduct business in Thailand. Although there isn't a specific digital nomad visa in Thailand, digital nomads may still consider applying for a work visa if they meet certain criteria. Applicants looking to obtain a Thai work visa need to secure a job offer from a Thai company, establish their own business in Thailand, or receive an invitation to work on a project within the country. Typically, the Non-Immigrant B Visa is valid for 90 days initially, and you can extend it to a one-year stay with a work permit.
Although a specific digital nomad visa in Thailand doesn't exist, it's crucial for digital nomads to understand how to get a work visa and permit if they plan to stay and work in the country long-term. Grasping this process helps them navigate their options with ease and ensures a smooth transition into the Thai work environment.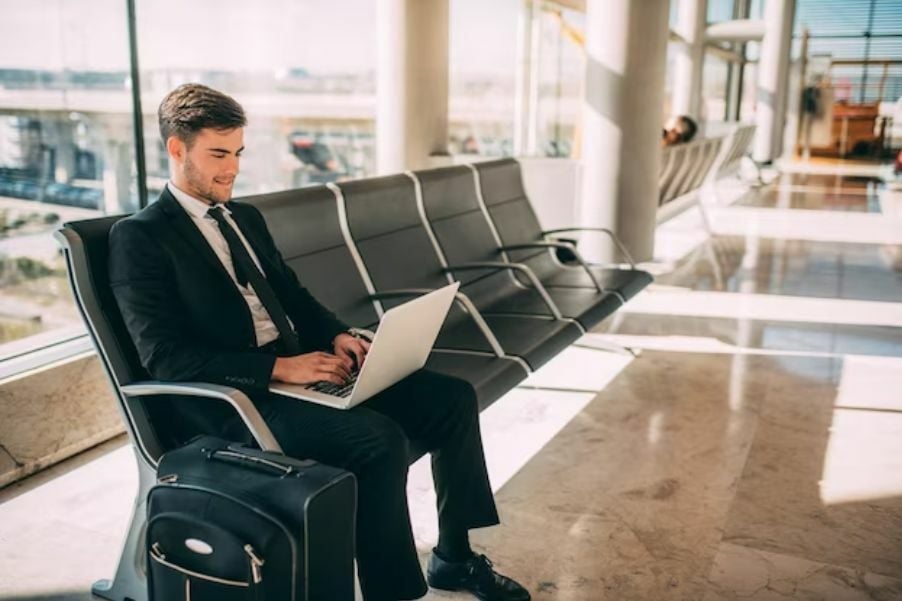 Several visas enable digital nomads to reside in Thailand, with the LTR Long-Term Resident visa in the remote worker category being the latest addition. Under this visa, you can work professionally while living in Thailand.
The LTR visa caters to four distinct groups of foreign individuals, including:
1. Foreign retirees aged 50 or older with a stable income.
2. High-net-worth individuals possessing at least 1 million USD in assets.
3. Digital nomads or remote workers employed by major international companies, encompassing those interested in a digital nomad visa in Thailand.
4. Skilled professionals who specialize in specific fields and wish to work for training institutes, research centers, universities, large businesses, or government agencies.
It is possible to work legally in Thailand for a duration of 10 years, with the option to extend it further. With the LTR remote worker visa, you can bring your spouse and children to Thailand, as they will be eligible for a permit valid for 10 years. To complete this process, you must present your birth and marriage certificates as proof.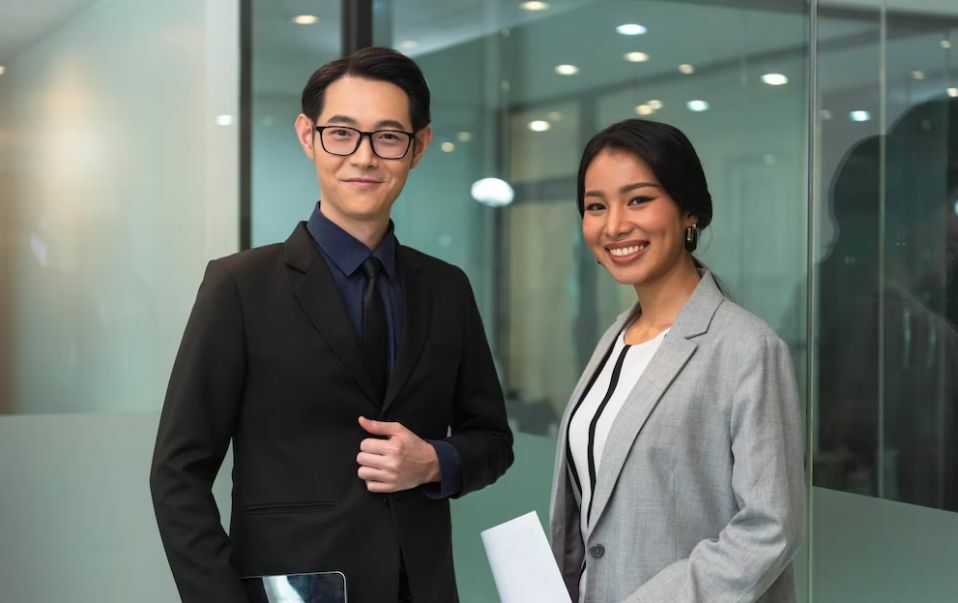 The Thailand Smart Visa is a specialized visa program aimed at attracting highly skilled professionals, investors, and entrepreneurs to contribute to the country's targeted industries. While there isn't a specific digital nomad visa in Thailand, the Smart Visa can be an alternative for some digital nomads who qualify under the program's criteria. The Smart Visa is divided into four categories:
1. Smart T – For technology and technical experts.
2. Smart I – For investors in targeted industries.
3. Smart E – For high-level executives and managers.
4. Smart S – For startup entrepreneurs.
The SMART visa, an alternative to a digital nomad visa in Thailand, has a validity ranging from a minimum of one year to a maximum of four years. During this period, you are exempt from obtaining a work permit. To maintain your SMART visa, you need to provide evidence of an annual payment of 10,000 Thai Baht. If your SMART visa is approaching its expiration date, you can apply for a renewal 60 days before it expires.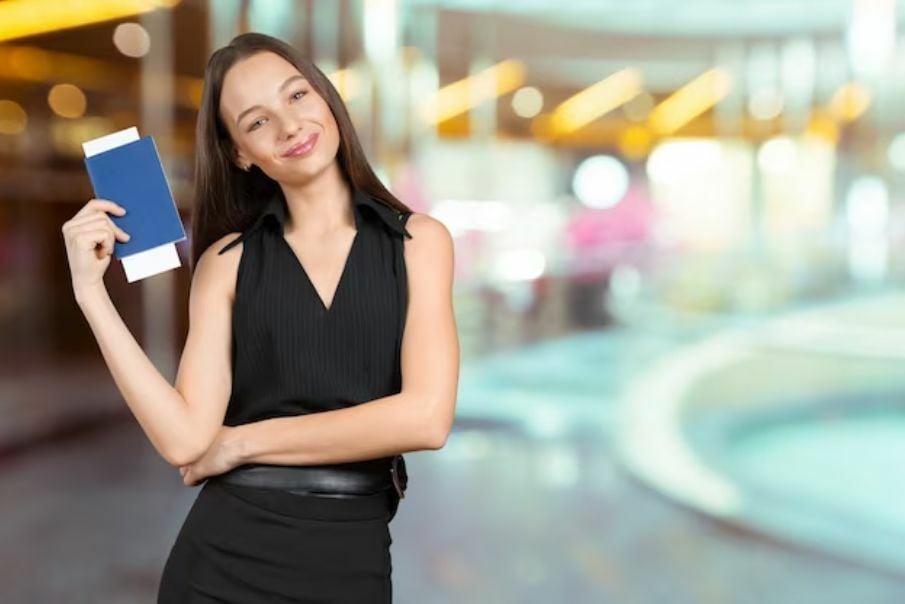 The Thailand Elite Visa, an alternative to a digital nomad visa in Thailand, is a long-term visa granted to Thailand Privilege Card members. Falling under the Tourist Visa (Privilege Entry Visa "PE") category, it allows residency in Thailand along with additional benefits for 5, 10, or 20 years, depending on the selected package, in return for a membership fee. The Thai Elite Visa comes with a 5-year renewable multiple-entry visa, and each entry allows an extendable 1-year stay. Unlike other visa types, Elite Visa holders can enjoy uninterrupted stays in Thailand without needing to exit the country every 90 days. The Elite visa offers various packages, including:
1. Elite Easy Access: A five-year visa with the option to extend.
2. Elite Family Excursion: A ten-year visa for couples, costing 800,000 Thai Baht.
3. Elite Family Alternative: A ten-year visa, requiring a renewal after the first five years, costing 800,000 Thai Baht.
4. Elite Privilege Access: A ten-year visa with a cost of 1,000,000 Thai Baht.
5. Elite Superiority Extension: A twenty-year visa priced at 1,000,000 Thai Baht.
6. Elite Ultimate Privilege: A twenty-year visa costing 2,140,000 Thai Baht, with an additional annual fee of 21,000 Thai Baht.
7. Elite Family Premium: Available for family members of Elite Ultimate Privilege members.
To know more about Thailand's elite visa and work permit, click here.
What are the short-term visa options in Thailand for digital nomads and travelers?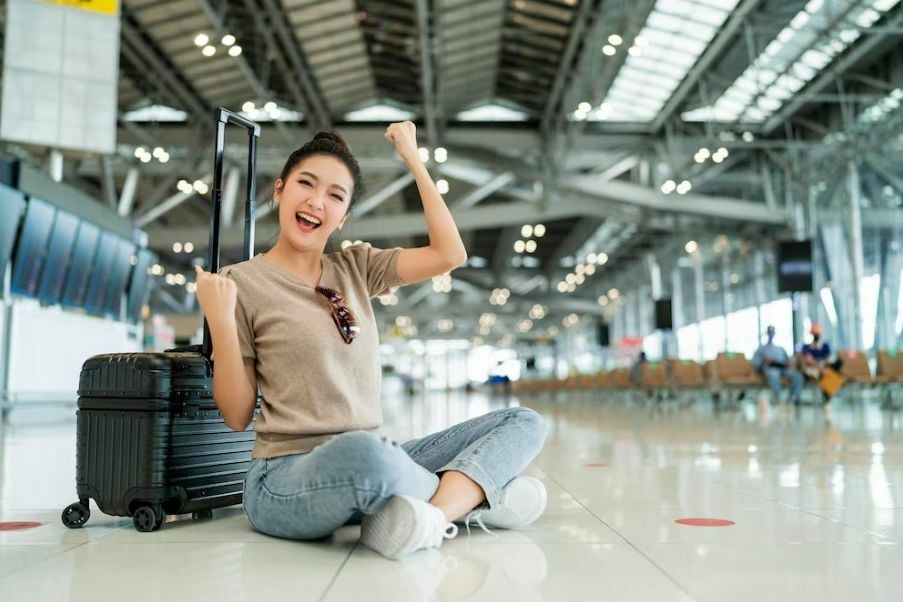 For individuals seeking a short-term visit to Thailand, such as digital nomads or travelers, a tourist visa is a suitable option. Depending on your passport's country, you may be eligible for a 30-day visa on arrival. To verify your eligibility for this, you can visit the official government website. It is worth noting that you cannot work while on a tourist visa. You need to obtain a work permit.
To obtain an e-visa for entering Thailand, simply create an account on the official website, complete the necessary forms, upload the required documents, pay the visa fee, and wait for processing. Don't forget to print the visa approval and place it in your passport. In certain specific situations, you may need to visit the Thai Embassy in your country.
Moreover, there may be an option to extend your stay for another 30 days if approved by the immigration officer.
What are the visa choices for entrepreneurs, including those interested in a digital nomad visa in Thailand?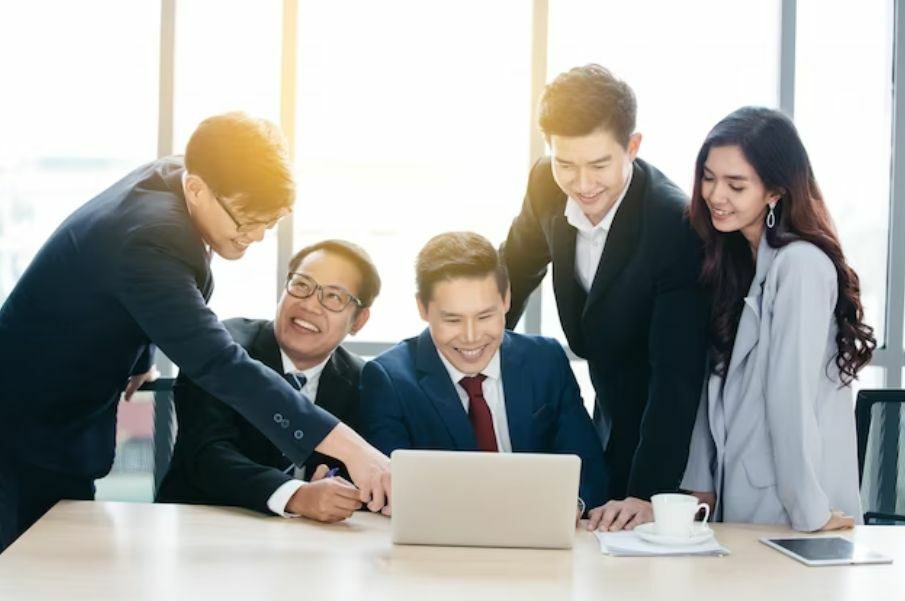 For entrepreneurs, including digital nomads, seeking to relocate to Thailand for work, the LTR or Long Term Resident Visa might not be the most suitable choice. Instead, the Smart Visa could be an ideal option if you plan to develop a project within the country. The Smart S visa is specifically designed for foreign entrepreneurs working in the technology sector. This visa has several categories, such as accelerator, startup setup, and established startup, catering to various entrepreneurial needs in the context of a digital nomad visa in Thailand.
What are the alternative visa choices for individuals, including those interested in a digital nomad visa in Thailand, who wish to relocate to the country?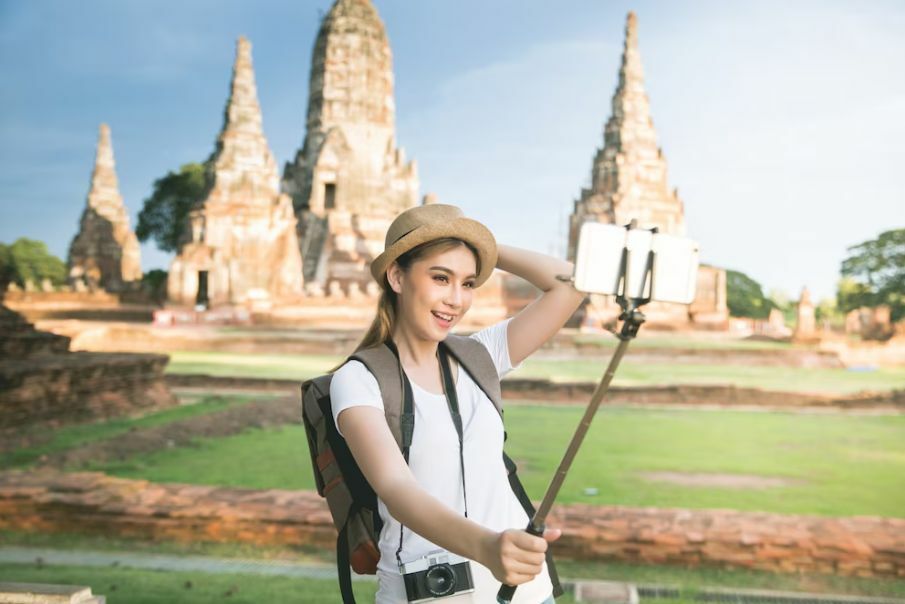 In case the Smart-S and LTR visas don't fit your needs as someone seeking a digital nomad visa in Thailand, you can consider the Thailand Education Visa. This option allows you to learn Thai by attending school approximately twice a week for two-hour sessions and obtaining an annual visa. There's no need to be an entrepreneur or provide financial proof for this visa type.
For individuals over 50 years old seeking a digital nomad visa in Thailand, the retiree visa is another option. With a fast and easy application process, this visa allows you to live in Thailand for an extended period. Are you considering a move to Thailand and curious about the available visa options? Explore this guide to discover the perfect choice for your digital nomad lifestyle in this tropical paradise.
Expats
Guides
Visa Information

Join the conversation and have your say on Thailand news published on The Thaiger.
Thaiger Talk is our new Thaiger Community where you can join the discussion on everything happening in Thailand right now.
Please note that articles are not posted to the forum instantly and can take up to 20 min before being visible. Click for more information and the Thaiger Talk Guidelines.