Yala lab under investigation following Covid-19 testing errors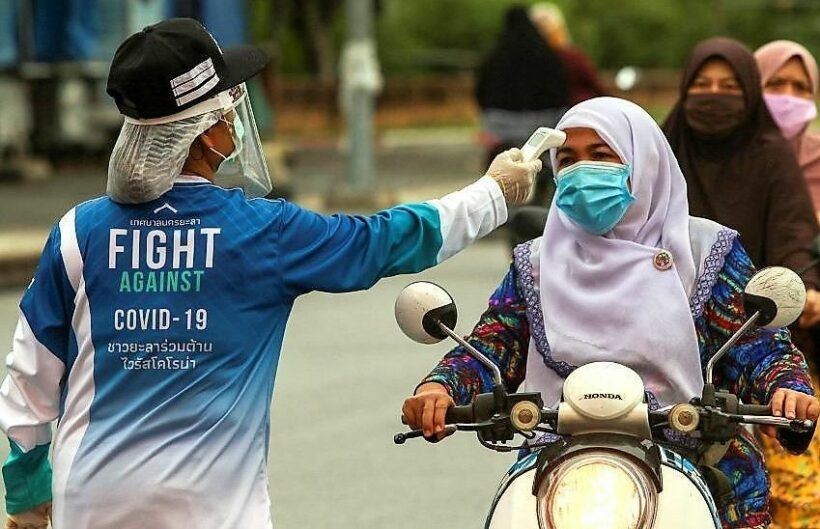 A medical lab in the southern province of Yala, which returned 40 "false positive" Covid-19 test results, is being investigated to determine where the errors came from. Thai PBS World reports that experts from Prince of Songkhla University in Hat Yai and the Medical Science Department in Nonthaburi province have been sent to the lab to investigate the situation.
The issue came to light when 40 people who had tested positive for the Covid-19 virus, all tested negative when second tests were performed at a lab in Songkhla. Dr Opas Karnkavinpong, Director General at the Medical Science Department, says a third and final round of tests is now being carried out by his department, with results expected today.
He adds that errors are not uncommon and may be the result of faulty equipment or human error. The World Health Organisation requires a particular test, known as a reverse transcription polymerase chain reaction (RT-PCT). This test can be used on patients displaying only mild symptoms, but it is expensive and complicated and requires extensive training for those using it. He adds that two lab tests were originally required prior to confirming a case of Covid-19 infection.
Thailand now has 150 testing facilities nationwide, including the original two at the Medical Science Department and Bangkok's Chulalongkorn Hospital. Between them, they have carried out over 227,000 tests and the number of tests continues to grow. The testing rate has now increased to around 6,000 a week, double that of April.
Dr Opas says the testing facilities are vital in stopping the spread of the virus and asks the public to have faith in the standards being adhered to.
SOURCE: Thai PBS World
Keep in contact with The Thaiger by following our Facebook page.
Never miss out on future posts by following The Thaiger.
Dodgy Chinese medical supplies rejected by many countries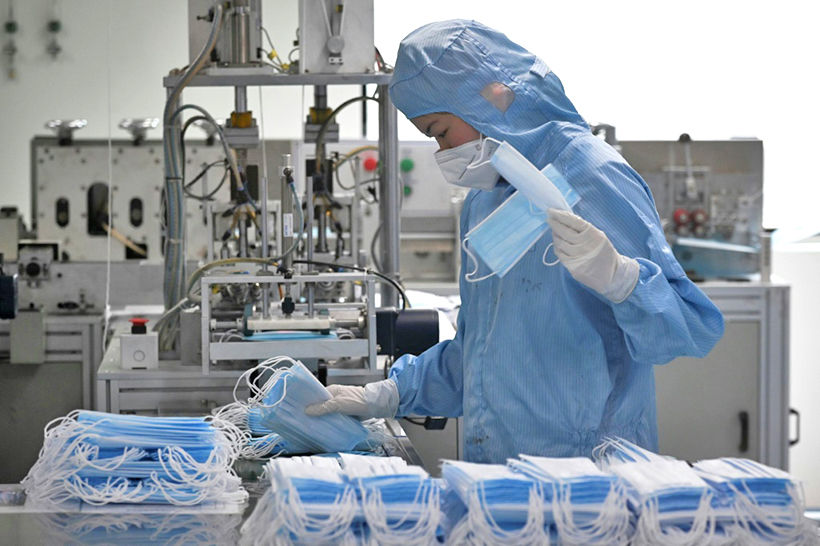 Countries across Europe and around the world are rejecting substandard medical supplies from China as the Covid-19 pandemic continues to sweep parts of the globe and the death toll continues to climb. Germany, Belgium and Holland have joined the ranks of other nations, including Canada, Spain and Slovakia, complaining of unreliable test kits, inaccurate thermometers and shoddy Personal Protection Equipment.
"Facemasks are one of the crucial PPE items to prevent the spread of the virus. Medical staff need them to protect themselves when treating patients, while ordinary citizens are often legally obliged to wear them when going outside. China is among the world's largest manufacturing bases for PPE and other medical supplies."
German news magazine Der Spiegel reported last Friday that German Federal Transport Minister Andreas Scheuer complained…
"11 million masks were junk."
The director of the German textile company that purchased masks from China said his employees checked the products and found that they were of poor quality.
"The filter function of some masks did not work properly, while others had broken elastic."
The company cancelled the order and later found a different Chinese supplier to purchase the masks.
Brussels Times reported that Belgium rejected 3 million masks imported from China.
"Because they did not meet the required quality standards. At first glance, there were problems with them. We had them tested. The Federal Public Economy Service confirmed that the Chinese supplier had not been able to provide conclusive test certificates. Even more the masks were of unacceptable quality after an additional test in a Belgian lab."
Holland also recalled 600,000 faulty masks from Dutch hospitals. They were part of a shipment of 1.3 million masks that were purchased and imported from China on March 21.
On Sunday, the Chinese government addressed the quality of exported medical goods at a press conference in Beijing held by the State Council, the equivalent of China's Cabinet.
With regard to low-quality products, Li Xingqian, the director of the foreign trade department at China's Commerce Ministry, claimed that this was because Chinese standards are different from those of other countries.
He admitted that some Chinese exporters exported non-medical masks as medical masks, while some Chinese manufacturers sold their products at "an abnormal price."
Dan Harris, a Seattle-based lawyer, posted on his firm's website on April 21 about scams by PPE suppliers in China.
In the past few months, the firm found that some Chinese companies used false certifications to export unqualified products, while other Chinese exporters were brokers who had no product on hand.
SOURCES: Chiang Rai Times | The Epoch Times
Keep in contact with The Thaiger by following our Facebook page.
Never miss out on future posts by following The Thaiger.
Thailand testing experimental Covid-19 vaccine on animals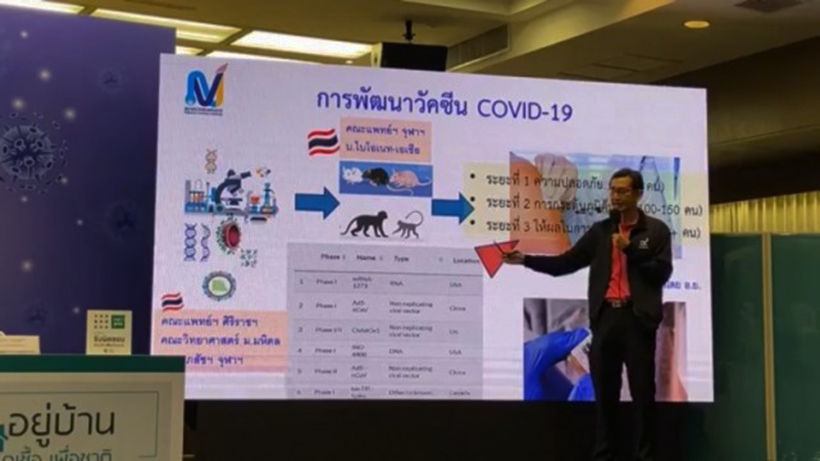 Thailand, as well as the rest of the world, are racing against time to find a viable and safe vaccine for the Covid-19 virus. Thailand's National Vaccines Institute, along with the science faculties of Mahidol Univesity and Faculty of Pharmacy of Chulalongkorn University, is currently testing a possible candidate for a Covid-19 vaccine on animals.
This is the final stage before completion of the initial laboratory based tests.
Director of the vaccine institute Dr. Nakorn Premsri, says that if the tests on animals show convincing results by creating antibodies, it will be then tested on human beings in three phases."
"The first phase will be on 30-50 test subjects to verify the candidate vaccine's safety. Then a second series of tests on 100-150 subjects, to find out whether the candidate vaccine will stimulate the production of the required antibodies. And for the final stage, which will be tested on over 500 subjects, is to determine the efficacy of the candidate vaccine."
"The US, UK and China have already tested their candidate vaccines on human beings in the first and second phases. Besides developing Thailand's own vaccine, it is also good to seek technology transfer from other advanced countries."
Meanwhile, Dr. Sathaporn Phumi-amorn, of the Medical Science Department, says that two tests had been conducted on animals, in Chulalongkorn University's' laboratory, and an assessment will be underway to determine the level of antibody production.
SOURCE: Thai PBS World
Keep in contact with The Thaiger by following our Facebook page.
Never miss out on future posts by following The Thaiger.
Study finds no benefit from hydroxychloroquine for Covid-19 treatment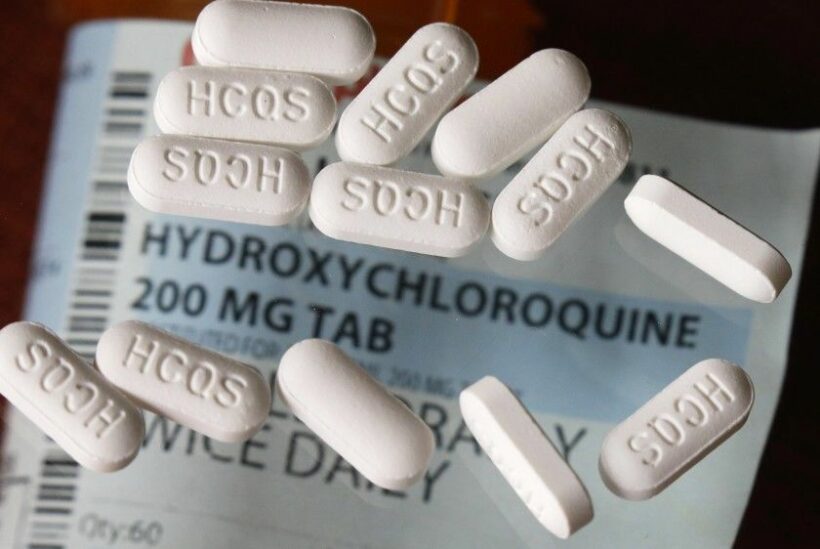 "The experiments and report has limitations, but adds to growing doubt over the efficacy of the drug."
There was plenty of hype, even shared by the US President. But a study published yesterday, the biggest of its kind to date, found no benefit from a malaria drug earlier touted as a potential treatment for Covid-19. It ended up being associated with more deaths than lives saved.
The US government-funded analysis of how American military veterans responded to hydroxychloroquine was posted on a medical website but has not yet been peer reviewed.
On April 7 US President Trump threatened Indian politicians that the US could "retaliate" if India does not release stocks of a drug he has called a "game-changer" in the fight against Covid-19. This was the day after India banned the export of hydroxychloroquine, which it manufactures in large quantities.
The experiments and report has limitations, but adds to growing doubt over the efficacy of the drug heavily promoted by US President Donald Trump and news channel Fox News.
Researchers analysed medical records of 368 veterans hospitalised nationwide in the US, who either died or were discharged by April 11. Death rates for patients on hydroxychloroquine were 28%, compared to 22% when it was taken with the antibiotic azithromycin, a combination favoured by French scientist Didier Raoult, whose March study triggered a global surge of interest in the drug.
The death rate for those receiving only standard treatment without the drugs was 11%.
With or without azithromycin, hydroxychloroquine was more likely to be prescribed to patients with more severe symptoms, but the study found that the higher mortality rate persisted even after statistically adjusting for higher rates of use.
Other limitations include that the study did not assign people randomly to groups, because it was a retrospective analysis meaning it was a review of what had already happened.
The results are hard to generalise because the population, US military veterans, was highly specific: most were male, over 65, and black, a group that's been disproportionately affected by underlying illnesses like diabetes and heart disease.
Previous research has found the medicine risky for patients with certain heart rhythm issues, and has side effects listed as blackouts, seizures or in the worst case, even cardiac arrest.
Hydroxychloroquine and a related compound chloroquine have been used for decades to treat malaria, lupus and rheumatoid arthritis.
They have received significant attention during the Covid-19 pandemic and have been shown in lab settings to block the virus from entering cells and prevent it replicating. But in the pharmaceutical world, "in vitro" promises often fail to translate into "in vivo" or real life success.
The final answer can only be determined through very large, randomised clinical trials that assign patients to receive either the drug under investigation or a placebo.
SOURCE: AFP
Keep in contact with The Thaiger by following our Facebook page.
Never miss out on future posts by following The Thaiger.