New initiative: Phuket Town to Patong for 50 baht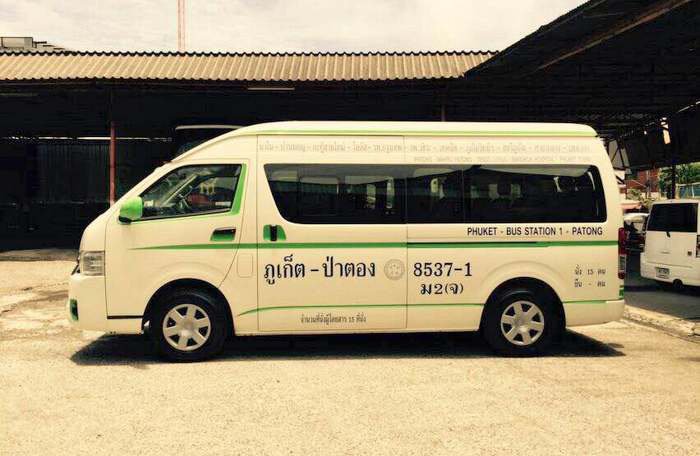 PHUKET: A new public transport initiative was set into motion yesterday with the launch of 50-baht van rides from the Old Phuket Town bus station on Phang Nga Road to Patong Beach.
The 15 seat vans will stop at previously established bus stops at Phuket Provincial Hall, Phuket Prison, Satree Phuket School, Vachira Phuket Hospital, Bangkok Hospital, Tessaban Baan Samkong School and Samkong Tesco Lotus.
"The van is scheduled to go from Phuket Town to Patong Beach every hour from 7am to 6pm and from 6am to 5pm from Patong Beach to Phuket Town. There are six vans in service," said Terayout Prasertphol, chief of the Phuket Land Transportation Office (PLTO).
It will cost 50 baht to go from Phuket Town to Patong or Patong to Phuket Town, and only 30 baht from Phuket Town to Samkong or Patong to Samkong. Students will be charged half price.
Destination stickers are displayed in both Thai and English.
"This is a cheap transportation option that we are proud to present to residents and tourists," said Mr Terayout. "I want to see people supporting and using it, as we have put a lot of hard work into it."
The PLTO will keep a close watch on the new initiative's demands.
"If people seem to need more vans, we may change the schedule so that they leave every 30 minutes during peak hours. We hope to provide more public transportation on the island."
— Chutharat Plerin
Keep in contact with The Thaiger by following our Facebook page.
Never miss out on future posts by following The Thaiger.
Phuket lifts mandatory quarantine restrictions for 'high risk' arrivals. But were they ever applied?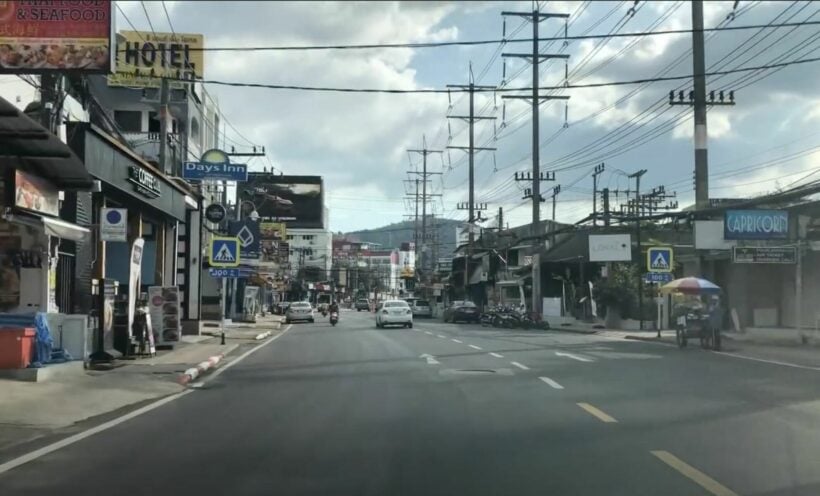 Culminating 2 weeks of mass confusion over the apparent mandatory self-quarantine for arrivals to Phuket from Bangkok and other high risk provinces, Phuket's provincial communicable disease committee has agreed to lift the mandatory 14 day quarantine "to help boost the local economy hit by the Covid-19 pandemic".
But for the vast majority of arrivals from Bangkok (DMK and BKK) to Phuket there wasn't even any mention of quarantine. Over the past 2 weeks, since Phuket's Governor released a 3 page announcement about new restrictions for the island, people have mostly been coming and going as usual. The only additional impediments were all arrivees having to download and fill in the Mor Chana app and registering with gophuget.com.
In 2 weeks not a single person has reported to The Thaiger that they had been forced to self-quarantine. Last night, when checking in at Suvarnabhumi airport for a Thai VietJet flight to Phuket, the person at the Check-In counter told the passenger (we'll call them Mic to protect their identity) they would have to serve 14 days in state quarantine upon arrival in Phuket. Mic, surprised, asked for some sort of confirmation of this from airline management or information from the Phuket Provisional officials. None was forthcoming. Nothing more was said or communicated to the passengers.
When the plane landed in Phuket officials checked that passengers had completed the Mor Chana app and scanned their phones after they'd completed the gophuget.com registration. And that was it. No mention of quarantine.
The situation has been repeated by other Thaiger staff over the past 2 weeks as well, but without any mention of quarantine during the check-in or boarding procedures with various airlines. In all cases they flew from Suvarnabhumi or Don Mueang airports.
Phuket's Governor Narong Woonciew says the decision to ease the Covid-19 restrictions for visitors followed calls from the business community seeking to lure visitors to Phuket. (The Thaiger wonders if any of these officials had actually travelled over the past 2 weeks)
Local businesses met with provincial authorities on Friday proposing an end to the mandatory quarantine period "for people travelling from certain high-risk areas" in the hope of "stimulating the tourism industry". The proposal was less about stimulating and more about raising the industry from its current flatline.
But whatever mandatory quarantine they were asking to be lifted appears to be have been, at best, loosely applied anyway.
Phuket has has a triple hit. The first when the borders were closed in April and the international airport closed. The second was when December arrived, the start of the busy tourist high-season. The third was the new restrictions added 2 weeks ago in response to the 2nd wave of clusters that started on December 20, tripling the total number of Covid infections in the country in just over a month.
According to Bangkok Post, Sarayuth Mallum, president of the Phuket travel industry council, says… "strict disease control measures remain necessary to protect local people and tourists from contracting the virus".
Somehow, the mandatory quarantine requirement instructions never reached the airport officials. But, for now anyway, the "restrictions" have been lifted anyway. What was you experience arriving in Phuket over the past week? Were you asked to conduct a mandatory 14 day self-quarantine?
In the meantime the struggling domestic airlines have been forced to massively cancel or reschedule flights. Over the past 2 days most airlines only had 1 or 2 flights to and from Phuket and Bangkok, down from the 4 – 10 daily flights some airlines were offering.
More about the Mor Chana App here…
More about the direct effects on the island of Phuket…
SOURCE: Bangkok Post
Keep in contact with The Thaiger by following our Facebook page.
Never miss out on future posts by following The Thaiger.
Phuket national park officer fired over peeping Tom incident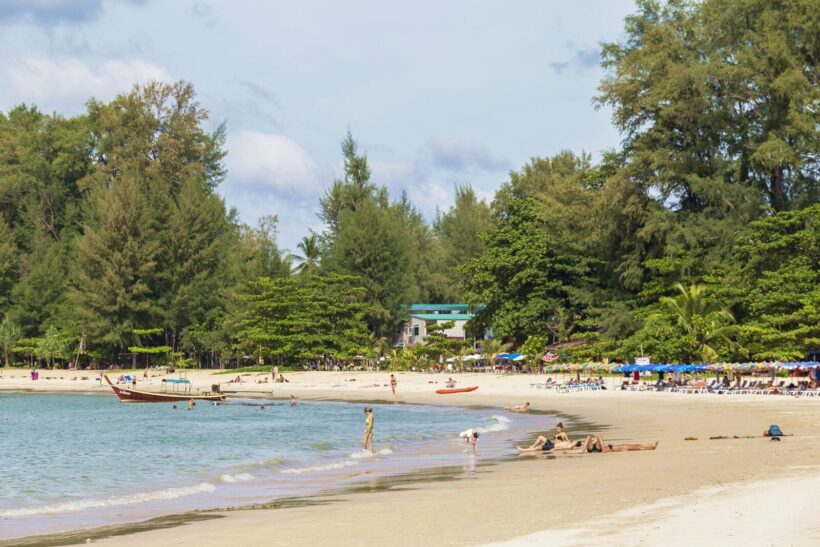 A national park officer has been fired after being accused of spying on a woman in the public toilet on January 17 at Phuket's Sirinath National Park. 28 year old Abdulrama Mahaderi, was accused by a woman named Sopita and her boyfriend Panupong Rungrueng of climbing a wall that separates the men's and women's sections of the toilet at Nai Yang beach in order to look at Sopita. Abdulrama allegedly also had his mobile phone in his hand.
Sirinath National Park Chief Pramote Kaewnam confirmed that an investigative committee had spoken to witnesses and determined that Abdulrama was guilty of "misbehaviour and improper actions."
Pramote confirmed that Abdulrama's employment contract was then terminated, effective last Wednesday, 3 days after the incident allegedly took place. On its Facebook page, the Sirinath National Park made a post about the incident.
"It has caused disgrace to the Department of National Parks, Wildlife and Plant Conservation and affected the image of the overall department."
Sura Lertthaisong of Sakhu Police confirmed that Abdulrama would be facing charges and that he was currently investigating whether a charge of "bullying in public" under Section 397 of the Criminal Code would be appropriate.
Abdulrama had previously posted on the official Sirinath National Park Facebook page that his understanding was that no charges would be pursued by Sopita and Panupong.
"The tourists told me that they did not want to press charges. They just told me that they did not want me to do anything like this again."
But after Panupong posted a photo of Abdulrama, detailing his alleged indiscretion on social media, others came forward with similar accusations.
"One group of women said that they were also spied on by this man on the toilet wall 2 months ago, but they did not report it and did not press charges – and the truth faded away as if nothing ever happened."
SOURCE: The Phuket News
Keep in contact with The Thaiger by following our Facebook page.
Never miss out on future posts by following The Thaiger.
Phuket wants Bangkok arrivals to skip quarantine to help tourism revenue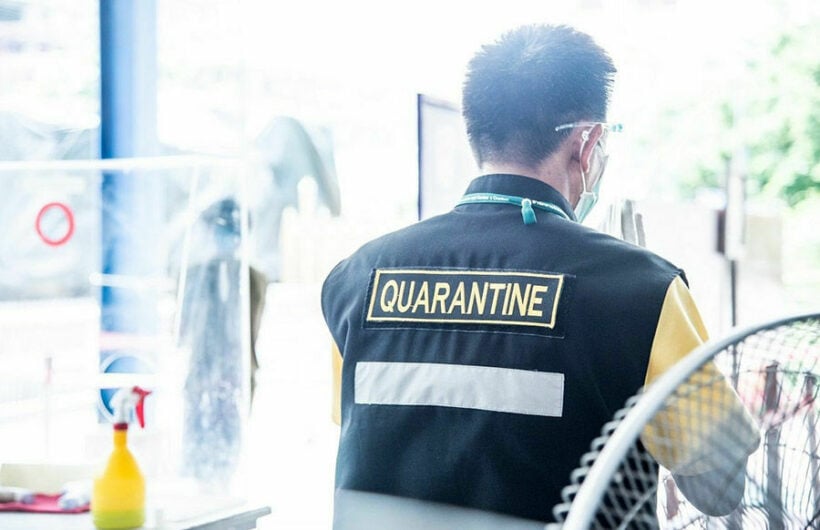 Phuket's tourism representatives are calling for an end to the mandatory quarantine levied at tourists arriving to the province from Bangkok. The tourism delegation have also told Phuket's provincial government to be prepared to start receiving international tourists starting in October.
According to The Phuket News, such a plan would include a requirement for all international travellers to Thailand to have the Covid-19 vaccine. By that time, it is expected that Phuket will have 70% of its population vaccinated, with the timeline possibly being sped up by the province planning to buy the vaccines with its own funds. Such a move would bypass the national government's timeline with the hopes of innoculating registered residents quicker. Governor Narong says such quarantine measures in place currently are preventing the province from profitting off domestic tourism.
"Phuket has been hit hard by the 2nd epidemic. Thai tourists do not come because they do not want to quarantine and follow the difficult steps to enter the province, not to mention there are no foreign tourists at this time."
In a meeting, the PTA President Bhummikitti, said the Covid-19 vaccine was "the last ticket and the last hope" for Phuket tourism, "because Phuket tourism has no way out at this time."
"Thai people are unable to travel due to the second outbreak, and foreign tourists are not to be mentioned at all. Vaccines are the hope of the Phuket tourism sector."
"The private sector wants to get clarity from the government whether we can follow this plan or not, because if it is left like this – open, close, lockdown and so on, as in the past – local businesses are all dead."
Bhummikitti pointed out that the government had promised to work with local industry on all matters related to Covid-19 and keeping the local economy alive. He said that the move would "allow tourism and the Phuket economy to be able to walk once more from having fewer Thai tourists."
Governor Narong said tracking systems will be in place when tourists do come back to the province.
"In order to ensure tourists that Phuket citizens as well as incoming tourists are safe from the Covid-19 virus, there will be a tracking system, and a fund established to be used as a remedy [sic] to help those affected if there is an infection from incoming tourists."
SOURCE: The Phuket News
Keep in contact with The Thaiger by following our Facebook page.
Never miss out on future posts by following The Thaiger.