Hunt for Koh Tao killers stalls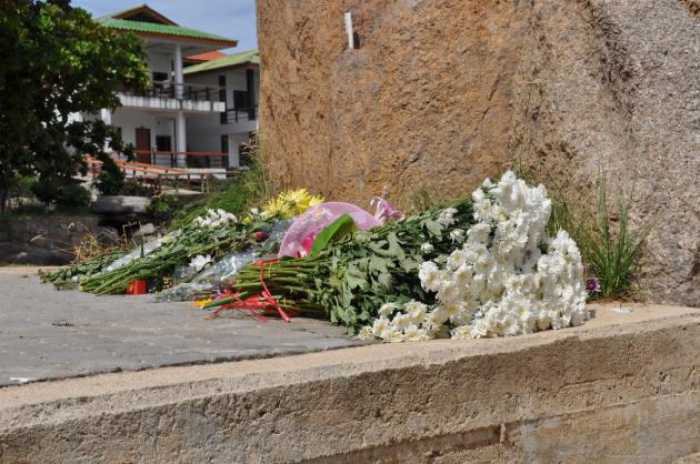 PHUKET MEDIA WATCH
– Thailand news selected by Gazette editors for Phuket's international community
Hunt for Koh Tao killers stalls
The Nation / Phuket Gazette
PHUKET: Police are confident that their investigation and the evidence obtained will help them catch the killers of the two British backpackers who were bludgeoned to death on Monday on the resort island of Koh Tao, the police general supervising the probe said yesterday.
However, Lt Gen Panya Mamen, commander of Police Region 8, did admit that the investigation into the gruesome killings of David Miller, 24, and Hannah Witheridge, 23, had to start over as DNA samples collected from the victims and the scene do not match any of the 12 suspects.
"We still believe we will bring the attackers to justice. Police have collected a lot of evidence and interviewed many people, and this should help us find the culprits. There is a lot of evidential information that we cannot reveal to the media right now," he said, adding the investigation would expand to nearby islands.
Sadly, the clues revealed by Panya so far have proved to be blank and the suspects have been released.
Preliminary forensic evidence revealed that the semen in Witheridge's body did not match the DNA collected from the 12 suspects. Accordingly, all suspects, including the migrant workers, have been released.
Also, the two DNA samples collected from one of the three cigarette butts found in the crime scene "did not contradict" the semen found in Witheridge's body, though it did not match the samples collected from the 12 suspects.
Panya said Christopher Ware, a male travelling companion of Miller, was now a free man and could leave Thailand if he wished. He had initially been stopped from boarding a plane back to England and was asked to remain in Thailand pending DNA results.
He was initially suspected of having a hand in the murders as he had scratches all over his body and a serious wound on his hand. However, closer inspection proved these wounds were old.
Panya also said that Ware had been very cooperative with the police and would be considered a witness.
Tourist Police chief Maj Gen Apichai Ti-amataya, meanwhile, said the British Embassy had taken Ware and his brother James under its wing yesterday and it is likely that the brothers have already boarded a flight back home. If further evidence proves that Ware was involved in the killings, then police will ask the British Embassy to help have him extradited, he said.
As for the pair of stained pants found in Miller's luggage, the general admitted that the substance found on the clothing was not blood and that they belonged to Miller and the pair had been put in the victim's luggage by the first group of police officers.
When asked about the possible motive behind the murders, Panya said police had not ruled out any possibilities – ranging from robbery and rape to personal anguish.
"From the available evidence, we believe that there were more than two attackers. I am well aware that the murders have affected Thailand's reputation and travellers' confidence. I'm asking for more time as I want to work on a step-by-step basis," he said.
Meanwhile, Witheridge's three female friends have already returned home, but have promised to return to Thailand if needed.
Separately, unconfirmed reports say that police have found a man who matches the man captured in the security cameras.
Apichai told reporters that investigators would also try to find out who the victims had been in contact with on the fateful night, adding that they would certainly have a clearer picture of what really happened if they could locate the Asian man seen in the CCTV.
Pol General Jarumporn Suramanee, adviser to the Royal Thai Police, said British consul Michael Hancock had accompanied the Witheridge family to meet him yesterday and to ask about the latest developments. The relatives, who are in Bangkok to reclaim Witheridge's body, were seen crying and hugging each other ahead of the police briefing.
Jarumporn said police have asked the Foreign Ministry to facilitate the transport of Witheridge's body to England, adding that Hancock would be keeping the families up-to-date about the developments.
"Her family have asked the media to be aware of their feelings when reporting the case, which has been a great loss and brought them great sorrow," the police officer said.
He also declined to reveal results of the autopsy or forensic evidence, saying it would affect the rights of the victims.
Hancock also said he could not comment on the case as he was merely a coordinator, though the Witheridge family had no questions over the autopsy results. He also called on the media to only report useful information as the family was in deep grief.
Meanwhile, Surat Thani Governor Chatpong Chatraphuti said Koh Tao would no longer be allowed to host spin-offs of the full-moon party that has been drawing hordes of backpackers to the neighbouring Koh Pha-ngan. "We don't want any more crimes," he said.
— Phuket Gazette Editors
Keep in contact with The Thaiger by following our
Facebook page
.
Never miss out on future posts by
following The Thaiger
.
150 Thai workers ask to be allowed home from Myanmar's virus-hit Tachilek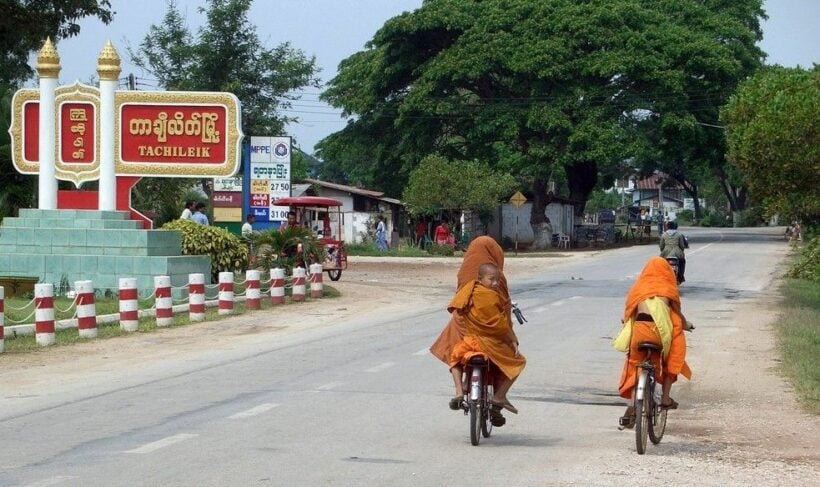 The Department of Disease Control says up to 150 Thai nationals have applied to return from Tachilek, as Covid-19 cases rise in the Burmese border town. The requests come as health officials attempt to trace hundreds who came into contact with a number of Covid-infected Thai women who crossed into the Kingdom illegally, bypassing health checks and quarantine. A man in Chiang Rai who had contact with the women has since tested positive for the virus.
A total of 10 women, all of whom were carrying the virus, are believed to have made the illegal crossing. 2 of them subsequently boarded flights to Bangkok and Phitsanulok. It's understood most of the women worked at a hotel and nightlife complex in Tachilek, called 1G1. Nation Thailand reports that around 180 Thai nationals work at the establishment.
Thai health officials say over 1 million volunteers are now being deployed to homes in border areas, to check for anyone who may have entered the Kingdom illegally. The Thai military is working with other relevant agencies to block the border crossing at the second Thai-Myanmar Friendship Bridge, in the Mae Sai district of Chiang Rai. At least 80 officials, accompanied by additional troops, are being deployed to check illegal border crossings.
Tachilek has reported 15 new cases of Covid-19, with the total number of cases in Myanmar now over 95,000.
SOURCE: Nation Thailand
Keep in contact with The Thaiger by following our
Facebook page
.
Never miss out on future posts by
following The Thaiger
.
Top medic says Thailand can become Southeast Asia's foremost medical hub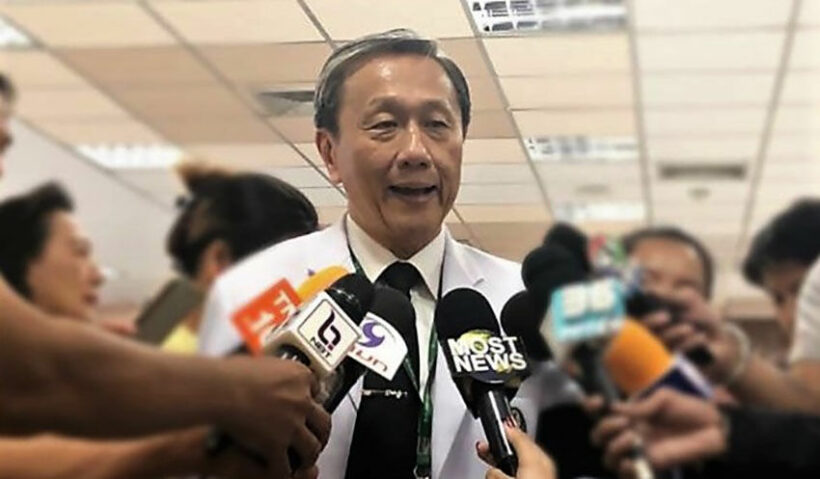 One of Thailand's most prominent doctors says the country should aim to become the leading medical hub in Southeast Asia, before any future pandemics arise. Prasit Watanapa, from Siriraj Hospital's Faculty of Medicine, has called on the Kingdom to seize the opportunity, in a speech at "Thailand's Mega Trends Forum 2020" in Bangkok. The event was organised by Forbes Thailand.
Prasit says since the start of the 21st century, the world has already endured 5 virulent diseases: SARS in 2002, swine flu in 2009, MERS in 2012, Zika in 2015, and now Covid-19. He points out that there will, inevitably, be more.
"Humans, animals and the environment are intertwined. As long as we cause climate change, we will face new diseases, as the migration of (animal) vectors brings about the rapid spread of viruses. Covid-25 and Covid-30 will come. 3 months ago, I warned of a second wave (of the coronavirus). We should learn to tackle it and identify an opportunity."
In the age of a connected world, physically and digitally, the spread of human-borne viruses becomes particularly easy, and the spread of misinformation even easier. As more people travel, exacerbated by the rise of budget aviation, pandemics will develop faster and become more difficult to mitigate.
The Bangkok Post reports that in his address, Prasit has called on Thailand to further improve its disease prevention measures. He points out that each of the Covid-19 vaccines currently in development, particularly the ones in the US, are being fought over by countries that are richer and more developed.
"Our local development is very limited because we still import vaccines from abroad. However, vaccination is now a matter of national security."
He adds that he can't see the any vaccine production being set up in the neighbouring countries of Vietnam, Myanmar, Cambodia or Laos, and that this provides a potential opportunity for Thailand. For Thailand to be known as the foremost medical hub in the region however, it needs to get better at diagnostics and embrace the technology that enables this.
"If we can enhance our health literacy, everything will become much more convenient. We can predict the risk of cancer, drug allergies, and optimise medical procedures. With the help of AI technology we have received from China, we have been able to diagnose Covid-19 much faster and with increased accuracy. 5G technology has helped support telemedicine. Currently, we are collaborating with Huawei to develop AI and Deep Learning technology for healthcare, which other countries in the region are not able to do. Thailand is a leader."
SOURCE: Bangkok Post
Keep in contact with The Thaiger by following our
Facebook page
.
Never miss out on future posts by
following The Thaiger
.
Thailand News Today | Thai Airways corruption, Southern floods, Border Covid outbreak | Dec 3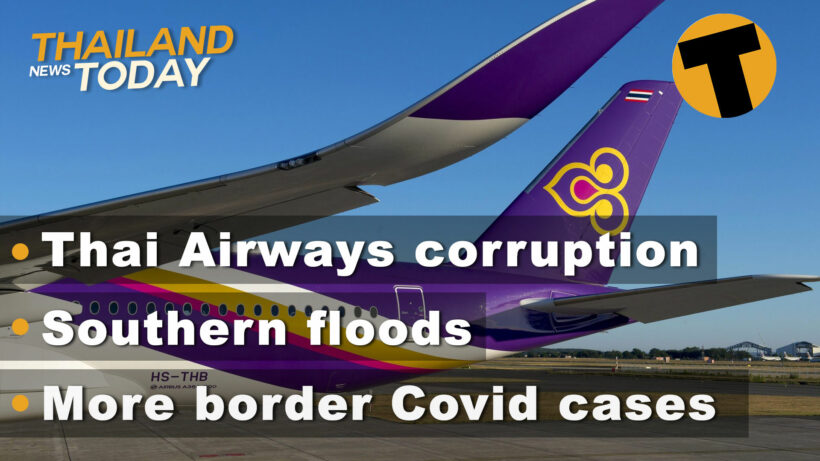 Thursday's edition of Thailand News Today, including the latest in the local cases popping up in Northern Thailand. Thailand's most watched English language news.
20 more people suspected of being involved in corruption at Thai Airways
20 people are now under suspicion of corruption and mismanagement within Thai Airways as accountants unravel the massive losses for the airline, spanning a decade
The news, announced by police and deputy head of the commission investigating the airline, comes as little surprise to anyone who has been following the demise of Thailand's legacy airline. The airline is tackling a debt of around 300 billion baht.
The story follows many other tales of corruption and bad deals that have been part of a larger puzzle that is now being unraveled by accounts and committees who are handling the airlines' bankruptcy.
Now, 20 people are suspected of corruption in 6 different parts of the company's management.
The investigation into alleged corruption at the airline started in August. In September, 18 documents showing evidence of corruption and mismanagement at the airline was submitted to the Finance Ministry, still a major shareholder for Thai Airways.
The airline's decision to buy 10 Airbus A340 aircraft for 100 billion baht in 2004 was catastrophic. The airline lost money on every single flight of these aircraft. All but 1 of them have been decommissioned and stored at the U-Tapao airport.
2 infected Thai women took domestic flights after illegal crossing from Myanmar
2 Thai women, both infected with Covid-19, took domestic flights after entering the Kingdom illegally from Myanmar and bypassing health checks and quarantine.
A total of 10 Thai women have now tested positive for Covid-19 after crossing the border from Myanmar, several having worked in the same hotel and entertainment establishment in the Burmese border town opposite Mae Sai in Chiang Rai.
Health officials are tracking and tracing anyone who could have been in contact with the women, a number well into the 100s. Some have travelled to Chiang Mai and Bangkok.
Thai economists say new local Covid-19 cases will slow tourism recovery
Meanwhile, the National Economic and Social Development Council says that the mini outbreak in Northern Thailand will re-ignite fears of a second wave of infections in Thailand, stifling travel and tourism in the northern cities.
Operators already note that there has been a drop off of bookings and cancellations related to the publicity from the cross border infections. Airline bookings have also dropped off to both Chiang Mai and Chiang Rai.
Government to raise 5-year Elite visa fee by 20%, as foreigners flee Covid countries
As more foreigners opt for one of Thailand's "elite" visas, allowing stays of between 5 and 20 years, and costing anything from 500,000 baht to 2 million, the most popular version is up for a price hike.
The cost of the 5-year "Easy Access" visa will go up by 20% from January, to 600,000 baht.
An additional 2,674 applicants signed up for an elite visa so far this year. That's an increase of nearly 25%, with the scheme generating revenue of 1.6 billion baht.
By the end of September this year, over 11,100 people hold an elite visa in Thailand, as part of 9 different packages offered by Thailand Privilege Card.
Heavy rain wreaks havoc in flood-ravaged Nakhon Si Thammarat
The governor of Nakhon Si Thammarat has put the province on high alert, following 6 days of heavy rain in the southern province.
Nakhon Si Thammarat is directly east of Phuket, on the Gulf of Thailand.
Large swathes of land are underwater after extensive flooding that has affected tens of thousands of people in the region. Floods have been recorded in 351 villages in 15 districts, with some 48,000 people affected.
Heavy rain and flash flood warnings were issued for all southern provinces except Chumphon and Ranong
Keep in contact with The Thaiger by following our
Facebook page
.
Never miss out on future posts by
following The Thaiger
.