Billions of baht found at police general's home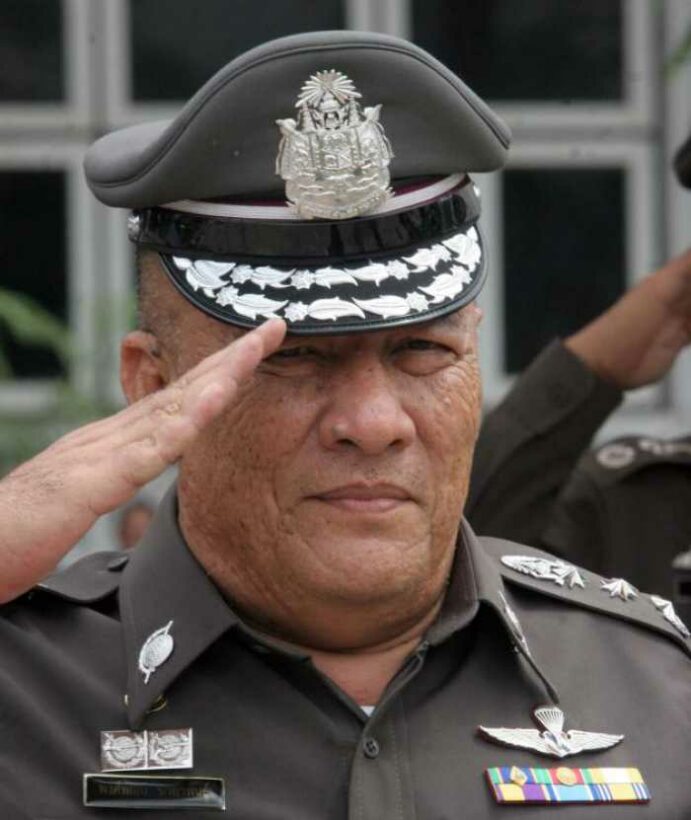 PHUKET MEDIA WATCH
– Thailand news selected by Gazette editors for Phuket's international community
Billions of baht found at police general's home
The Nation / Phuket Gazette
PHUKET: Police have found billions of baht's worth of assets at the home of Central Investigation Bureau commander Lt Gen Pongpat Chayaphan, who has been suspended from service after being charged with several crimes, including Lese Majeste (story here), a police source said late yesterday.
The search yesterday reportedly turned up cash in both Thai and US banknotes amounting to billions of baht, as well as gold bars, rare Buddha images and numerous amulets, along with a large number of land title deeds.
Gen Pongpat and six other policemen were being detained at seven metropolitan police stations last night, after they were all taken to Bangkok-based military barracks at around 1am yesterday for questioning.
Royal Thai Police spokesman Lt Gen Prawut Thawornsiri said earlier that Gen Pongpat and the six others had confessed to their crimes. Three civilians accused of similar crimes were on the run and were being pursued by police, he said.
The cases would be clarified further and in greater detail at a press conference, said Gen Prawut, who is also an assistant national police chief.
Senior police have rarely been charged with Lese Majeste.
Three civilians accused of similar crimes were on the run, he said.
As for the recent death of Pol Col Akkharawut Limrat (story here), Gen Prawut said a certificate issued by coroners on Friday said he suffered a broken spine at chest level, which was caused by a fall.
Col Akkharawut, transferred from a top position along with Gen Pongpat, had attempted suicide on three occasions after his transfer, he said.
Col Akkharawut was cooperative and gave useful information to police, Gen Prawut said.
"After giving his statements, he jumped off a building to kill himself out of distress and fear for prosecution, he said, adding that the colonel left a suicide note.
Gen Pongpat, his deputy Maj Gen Kowit Wongrungroj and Col Akkharawut were transferred to inactive posts in an urgent transfer order late on November 11.
A police notice on Friday details their alleged crimes and lists eight more people – five police and the three civilians. Col Akkharawut had not been charged with any offence. His death was made known via social media posts yesterday.
Crime Suppression Division commander Chaithat Bunkham was transferred on November 13, but he was not on the notice, which comprises 10 people in total.
Another transfer order issued on November 14 resulted in a police commander being assigned to replace Col Watcharaphol Thongluan, commander of the CSD's Subdivision 5. Col Watcharaphol is also not on the notice.
Others on the list were the Marine Police commander, Maj Gen Bunsueb Phrai-thuen; Samut Sakhon immigration chief, Col Kowit Muangnual; as well as Snr Sgt Major Surasak Jan-ngoa and Snr Sgt Major Chattrin Laothong.
— Phuket Gazette Editors
Keep in contact with The Thaiger by following our
Facebook page
.
Top 10 ways to cope with Thailand's humidity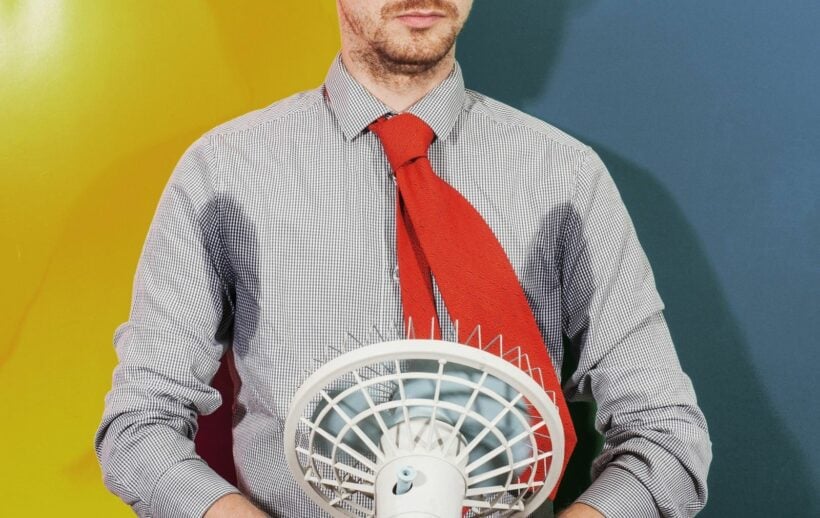 It's humid most of the year in Thailand. In the southern provinces during the 'wet season', it's hot and humid all the time (May – November). You will sweat, a lot. Or in the case of ladies, you will perspire… or 'glow'. Plenty of showers and common sense are your best advice. And drinking lots of water. You WILL get used to it after a month or so and probably never worry about it again. In the meantime, here's the Top 10 ways to do something about it…
1. Drink plenty of water
Drink lots of (bottled) water. Don't drink out of the taps, even in the fanciest of hotels. Drinking lots of water will keep you hydrated and help you avoid headache, nausea and dizziness. If you come from a cooler climate you will find yourself needing to drink at least twice as much as you did before.
Don't be a hero, drink plenty of water. It's very cheap at convenience stores or many hotels provide some drinking water for free each day.

2. You need more salt than usual
…but most Thai food has plenty of salt already. When sweating you lose a lot of salt in the form of sweat. Just eating a few Thai meals each day will provide you with all the salt you need. But the evils of adding extra salt aren't quite as evil when living in Thailand. Drinks like Gatorade (there are other brands), will keep your salt and electrolyte levels up.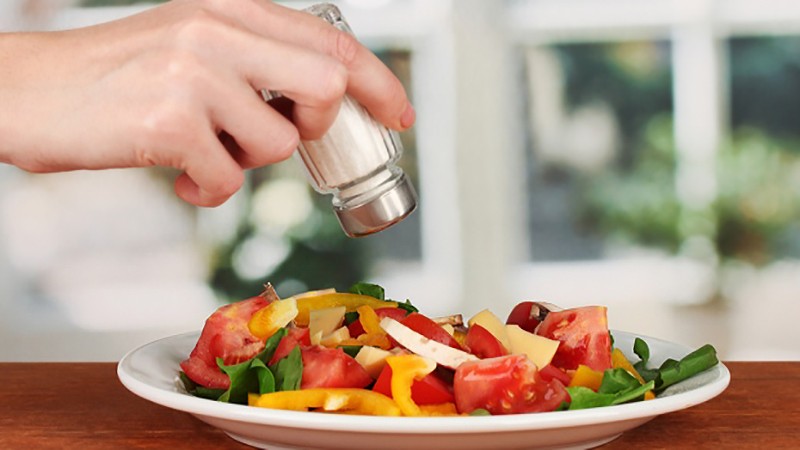 3. Wear loose fitting clothing made from natural fibres
Most of the time you're only going to be wearing a single layer. Go for light colours and natural fabrics like cotton and linen. You will almost never wear a jacket or need a tie. Ladies, think 'hot summer days'. Here's your excuse to wear one of those outrageous tropical print shirts. But don't feel too inclined to get your gear off – the Thai's don't appreciate TOO much skin – respect the local customs regarding skimpy clothing. Speaking of your clothes, beware closing the wardrobe door in the wet season. Without air circulation, after even less than a week, you'll open to wardrobe doors to a sea of black mould. Just leave them open.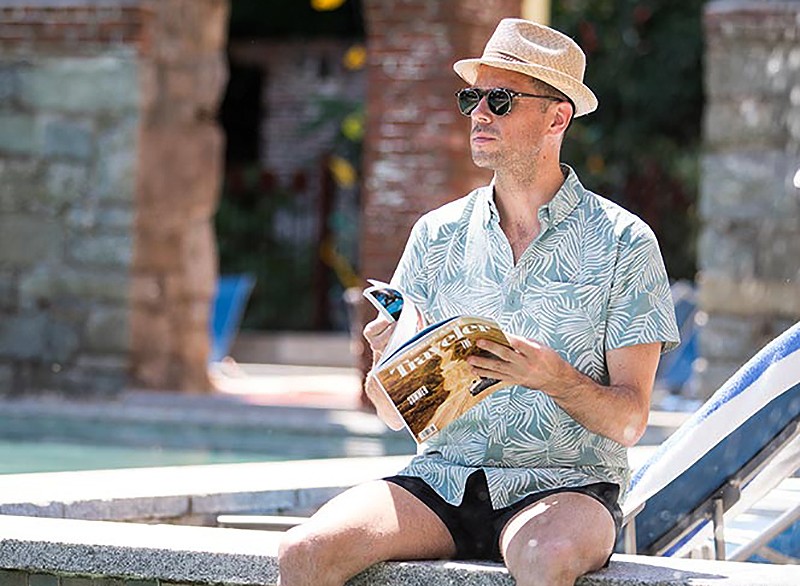 4. Exercise first thing in the morning or last thing at night
Don't exercise in the middle of the day unless you're insane. The heat of the day is best spent shopping, inside an air-conditioned office or as a siesta time. Go for a swim, take a nap. If you do need to be outside refer Item 3! All the running events (getting increasingly popular around Thailand) are held around 4 or 5 am. Get the idea? Take a bottle of water with you and drink more than you might usually drink during your exercise.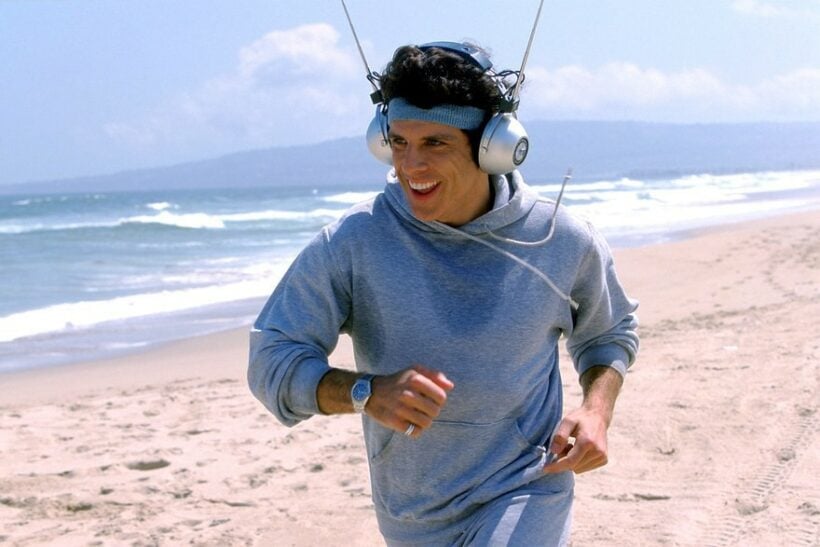 5. Wear a hat
Hats can be fashionable but in Thailand they're also very functional. A hat will stop sweat dripping down your face and prevents the sun hitting you directly on your head, face or eyes. Sunglasses are also very important to protect your eyes from damaging UV. They also tell your brain that it's not quite as bright as it actually is. Shade, generally, is worth pursuing as standing out in the sun, at any time, can really drain your energy and dehydrate you faster. Although the sun light isn't particularly intense, it is hot, hot, hot when added to the humidity level.

6. Take your time – sabai, sabai
There's no need to rush – adjust to a slower pace. Do what the locals do. Thais rarely rush around and tend to manage their pace to the levels of the heat and humidity. Rushing around will just heat up your body temperature and expose your body to heat-stress. Sabai, sabai (relax!)

7. Avoid air-conditioning, if you can
OK, it's hot, we get it, but AC will likely cause your body even more stress if you spend all day in an air-conditioned room. Seek out cool places, sure, but try a fan, sitting in a cool breeze or under a tree. AC will really dry your air passages and your skin. For sleeping turn on the AC for an hour before you go to bed then use the ceiling fan (or a floor fan) for the rest of the night. Very few locals, even expats, will use AC for sleeping.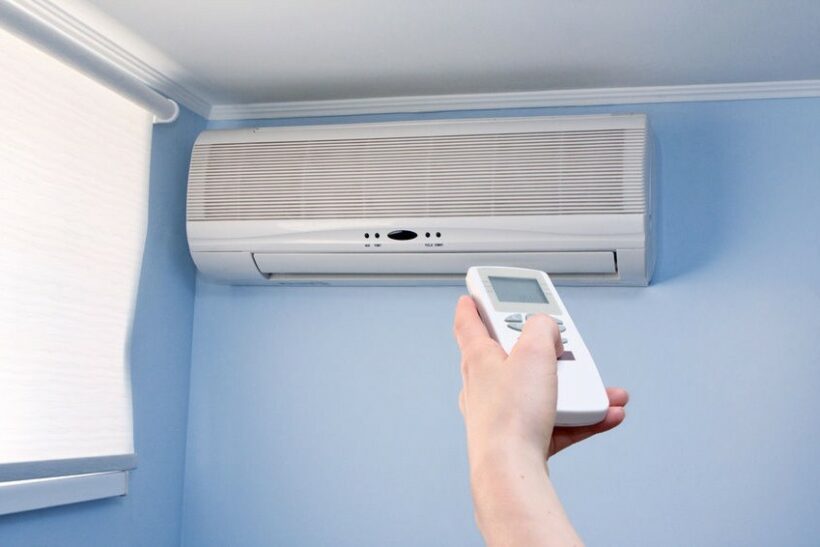 8. When in Rome, do as the Romans do
When it Thailand, watch the locals. They're not running around the streets in the middle of the day and enjoy many showers during the day as well. Turn down the hot water when you head to the shower. Many Thais don't even have hot water connected to their shower. Why bother? Especially if you live in the southern areas where the running water is quite warm, like the tropicals seas. A cold-water shower a few times a day will help keep you cool and refreshed. After showering it's a good precaution to use some talcum powder in the 'nether regions' as sweat build-up and bacteria will thrive in a humid climate, sometime leading to rashes and itching. Nasty!

9. Mop up the sweat
You will sweat. Your body needs to sweat to help maintain your body temperature. A damp towel carried around in a plastic bag will be a perfect way to wipe your face, neck or hands from time to time. Some of us perspire more than others but there's no problem in mopping up the perspiration from time to time – you're not the only one sweating you know.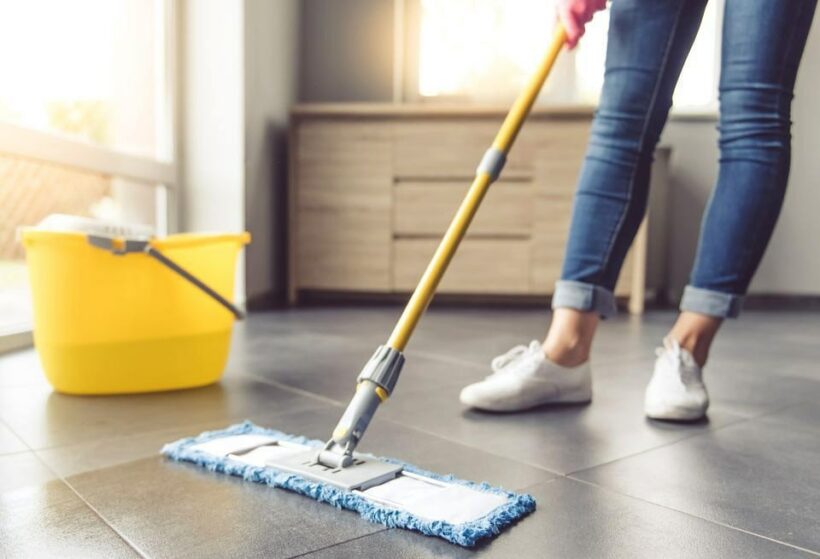 10. Eat healthy, light food
Lighter, less stodgy food is going to make your body work less to digest and keep you feeling a lot cooler and refreshed. Local fresh fruit and salads should be included in a humid-climate diet. Some of the Thai spicy dishes can be quite light as well but maybe keep off the heavier curries until the evening. Coconut water is available everywhere, cheap and very refreshing. You also have the prefect excuse for an ice-cream too!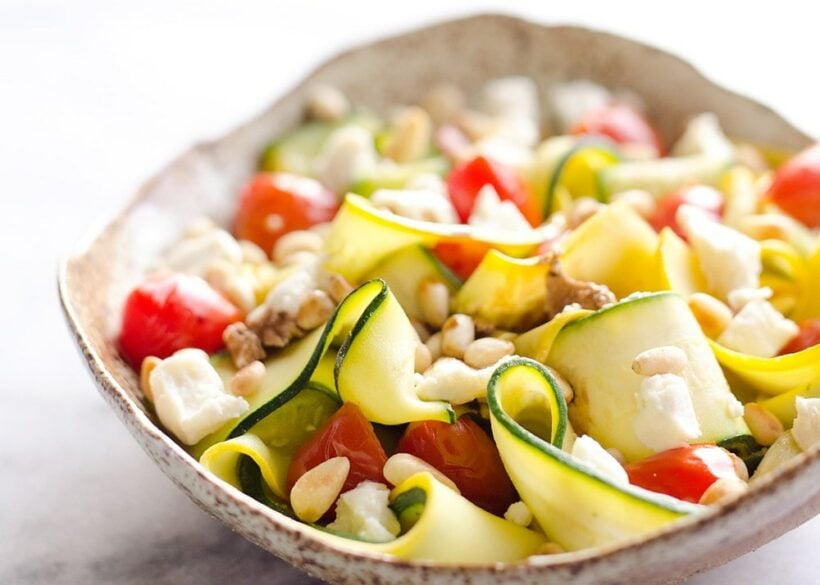 Keep in contact with The Thaiger by following our
Facebook page
.
Sexually transmitted dengue case reported in Spain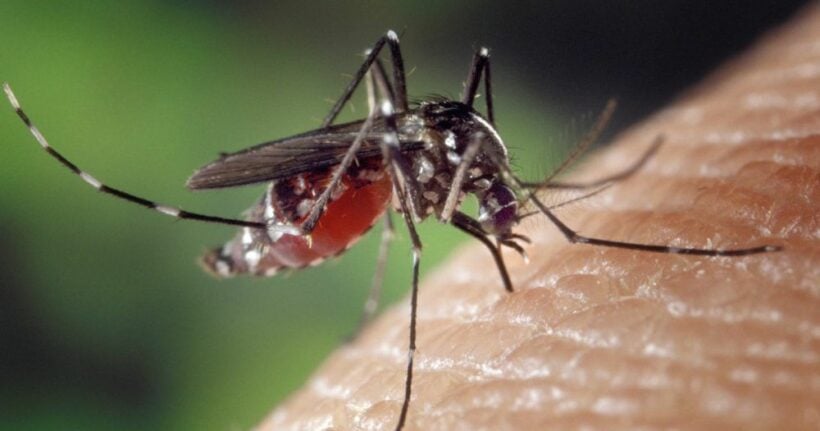 A senior Thai medical official is passing on information that it is possible to contract dengue fever through sexual contact after Spanish authorities reported a 41 year old patient was found to have contracted the disease from his homosexual partner.
Deputy governor of the Department of Disease Control says that it was possible for dengue to be contracted through sexual intercourse as the virus falls in the same group as Zika. The Spanish man reportedly developed dengue fever despite never visiting any area prone to the disease (usually tropical regions). Authorities in Madrid said the man's partner had been infected by the virus during a visit to Cuba.
Confirmed reports say scientists found out only a year and half ago that the virus could live in human semen, after a traveller was examined upon returning from Thailand.
Dengue fever is mainly contracted from the Aedes mosquito. Those infected suffer from high fever, body aches and pains, and sometimes stomach ache or diarrhoea, symptoms similar to influenza.
"However, patients should not buy medicine without a doctor's prescription as some medicines like ibuprofen and aspirin can cause internal organs to bleed easily," said a spokesperson for the Department of Disease Control
"Those who suffer from high fever for more than two days must see a doctor. Besides, while the fever is decreasing, if there are symptoms like depression, anorexia, stomach ache, restless hands, cold feet, rapid and light pulse, nasal cavity bleeding or vomiting of blood, patients must be sent to a hospital as soon as possible as there could be a risk to their life."
The spokesperson said to prevent dengue, breeding places of the Aedes mosquito should be eliminated. He said public health volunteers could play a crucial role by encouraging and instructing local people to eliminate breeding places of mosquitoes so as to prevent dengue.
Here are 10 reliable ways to prevent contracting Dengue Fever.
SOURCE: The Thaiger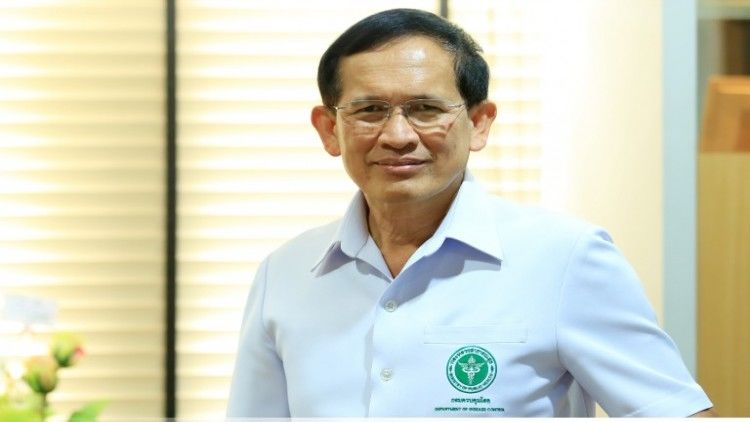 PHOTO: Spokesperson for Department of Disease Control, Asadang Ruayajin – The Nation
Keep in contact with The Thaiger by following our
Facebook page
.
Deputy PM claims US tech giants eager to invest in Thailand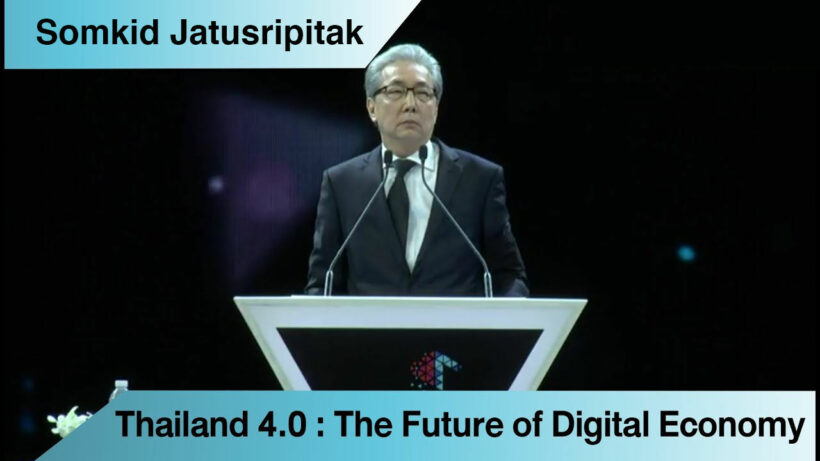 The Deputy Thai PM and government 'Finance Tzar' Somkid Jatusripitak claims that Amazon and an unnamed American digital company are both keen to invest in the Kingdom.
Somkid says both organisations have enquired about meeting the relevant ministers and have been advised to hold talks with the Finance Ministry and the Ministry of Digital Economy and Society.
The Deputy PM acknowledges the development as a positive sign following an easing of tensions between the US and Thailand following the March election.
"It is a good sign that global IT giants are showing strong interest in Thailand."
Yesterday, the Deputy PM met with the Finance Ministry to discuss the downturn in the global economy, saying Thailand must be prepared to handle the repercussions. Thailand currently has one of the best reserves in the region which is one of the reasons the baht is seen as a 'safe' currency by investors.
Somkid says domestic spending was up in October and credits the success of the government's "Eat, Shop, Spend" economic stimulus campaign. Another campaign – Phase 3 – is now running and concentrates on stimulating domestic tourism.
SOURCE: The Nation
Keep in contact with The Thaiger by following our
Facebook page
.