Koh Phangan bars closed for selling drugs to tourists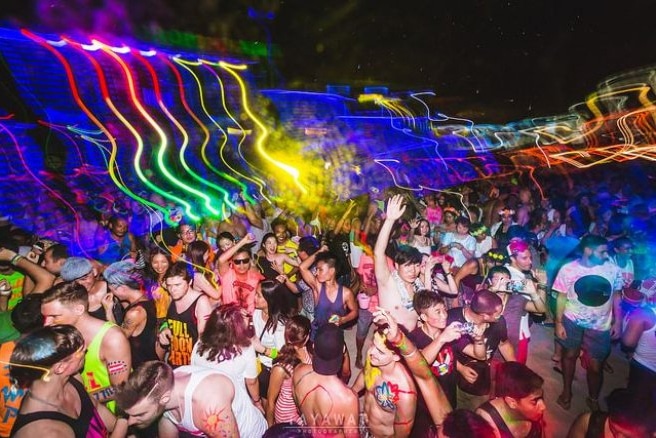 An Army division in Surat Thani has invoked Article 44 to order two pubs at the popular tourist destination of Koh Phangan to be closed indefinitely after they were found selling drug to foreign tourists.
Colonel Kriangkrai Srirak, deputy commander of the Fifth Infantry Division, said he invoked Article 44 to order the indefinite closure of Reggae Bar and Bello Bar on Haad Rin Beach.
Troops raided the two pubs late last month and found that they were selling marijuana, magic mushroom drinks and laughing gas to foreign tourists.
"Bar raid on Koh Phangan – mushrooms and laughing gas seized
Authorities raided a bar yesterday morning and arrested staff and management for allegedly selling a concoction blended with hallucinogenic mushrooms, as well as nitrous oxide – better known as laughing gas – to New Year partygoers on Rin Beach on Koh Phangan. The raid occurred at the Bello Bar after authorities were tipped off that the bar was selling fruit smoothies mixed with psychotropic mushrooms.
Authorities also seized three 20kg cylinders containing laughing gas, about 3,000 balloons as well as 1.5 million baht in cash.
Police say the beverages were mixed with the psychotropic mushroom and sold to revellers for 300 baht while balloons filled with laughing gas were sold at 150-200 baht.
Police charged them with the trade and possession of Type 5 narcotics, and selling nitrous oxide without authorisation."
Kriangkrai and Surat Thani governor Wichawut Jinto held a meeting with local leaders of Haad Rin communities at the Pha Ngan district office to inform them that the closure that would cause many locals to lose jobs.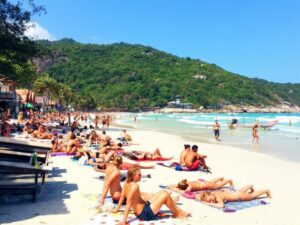 - The Thaiger & The Nation
Pretties, 500 World Cup punters and 'influencers' arrested over illegal betting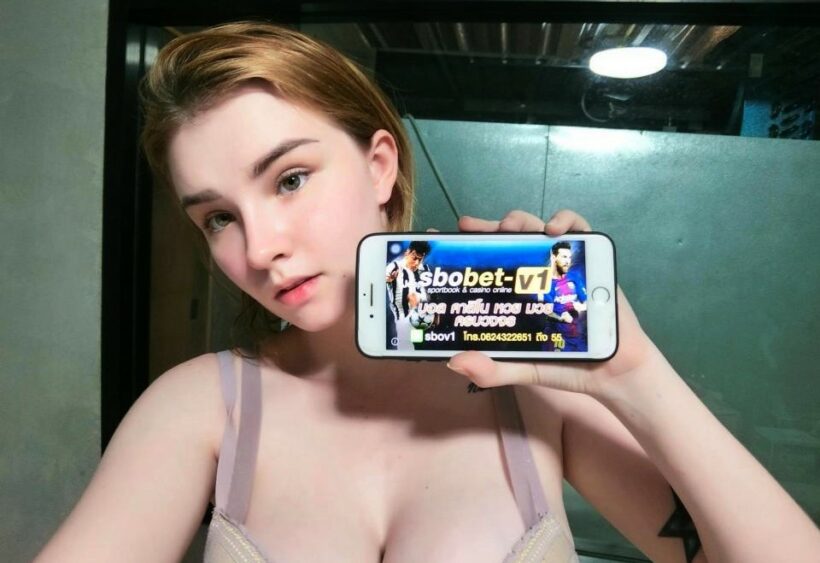 It was only a matter of time before we'd have some arrests related to illegal betting during the World Cup. Among 500 suspects being rounded up, police are also summoning 20 'influencers' who have been posting on Facebook about the 'Net Idol' betting page and attempting to persuade youth to engage in soccer betting.
Police have arrested 484 suspects – including eight bookies, 474 punters and two ticket-runners – and seized evidence including 63,360 baht cash, 17 bank account books showing a sum of 343,000 baht, and some football betting tickets worth 210,860 baht, said Metropolitan police deputy commissioner  said on Thursday.
Speaking in his capacity as director of the city's football gambling suppression centre during the Fifa World Cup 2018 tournament running until July 15, Pol Maj-General Panurat Lakboon says that police had completed legal actions against 11 "Net Idols". The "pretties" had confessed to reading a script given to them by the people who hired them. Their employers were associated with football gambling websites and the presenters claimed to be unaware that their actions were illegal, said Panurat.
Each of the presenters was sentenced by a court to a one-year suspended jail term and a Bt1,000 fine, he said. Another 20 "Net Idols" would be summoned to face the same legal actions on June 25, he added.
He said police were still trying to identify from their social media accounts some 100 "Net Idols" accused of the same offence.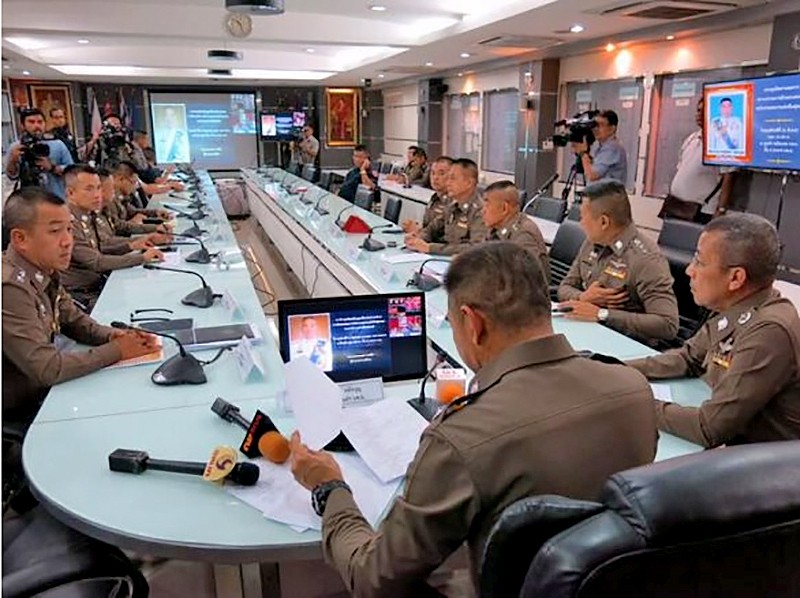 STORY: The Nation
Krabi's coastline damaged by strong winds and heavy waves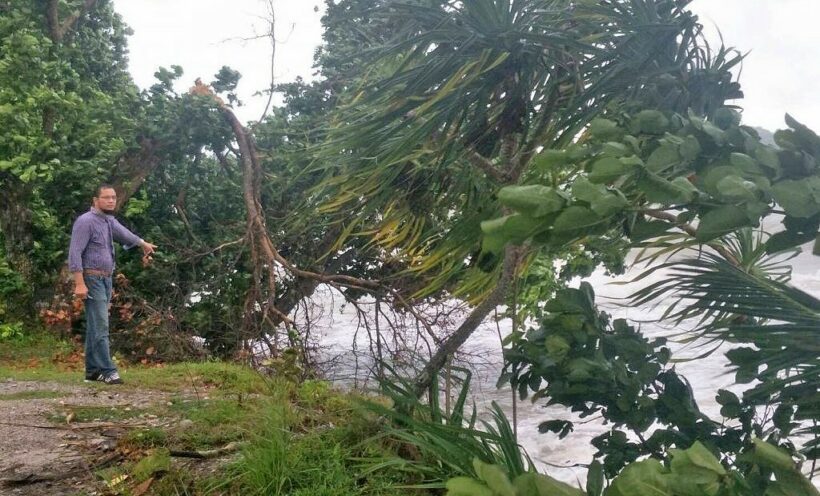 Strong winds and waves have damaged the Koh Kwang Beach in Krabi during the reason crazy monsoon weather.
Somsak Tabbut, a village head man of the Baan Koh Kwang village in Muang Krabi inspected the beach this morning.  The damage runs all along 800 metres of the beach.
Khun Somsak says, "Every monsoon period, every year, strong wind and waves have continued to batter the beach. Before the beach was five metres wide but now the waves have damaged it down to 2.5 metres. Some areas of the beach are down to only one metre."
"If there is no wave protection wall, we believe that the beach erosion will continue until it reaches the road. This is a danger to motorists as the underlying foundations of the road will slowly get eaten away. Relevant offices should fix this problem urgently."
"There are many five stars hotels along Koh Kwang Beach. Lots of tourists have visited the beach every year as it is very beautiful. If this problem isn't fixed it will damaged the tourism image in the future as well."



Summer solstice – the longest day of the year in Thailand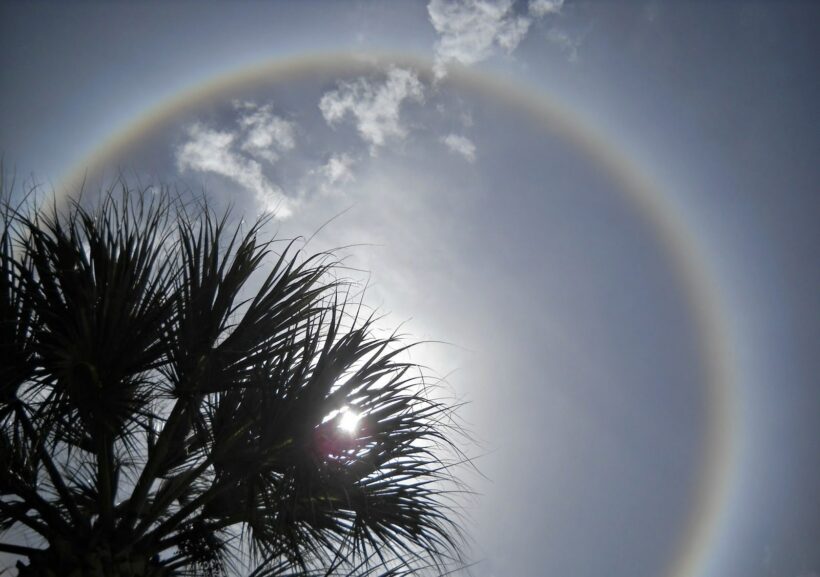 It's a special day of the year and we're glad the sun is out so we can enjoy it. And, if all is well, we'll see more sunshine today than any other day of 2018. So what will you do with all the extra daylight?
The summer solstice is today (June 21) – the longest day in the northern hemisphere. Meanwhile, a halo appeared around the sun in Chiang Mai for close to an hour yesterday causing much excitement.
Chiang Mai locals rushed to take pictures of the phenomenon yesterday after a halo around the sun was seen from the parking lot of Chiang Mai International Convention and Exhibition Center. Many took the opportunity to make wishes. The halo effect took place between 10:45-11:30am.
The National Astronomical Research Institute of Thailand says that the halo was created by cold air in the lowest strata of the earth's atmosphere causing dew to freeze and fracture daylight shining downwards. The phenomenon is similar to a rainbow after a rain shower.
At this time of year, the period of daylight lasts longer in the northern hemisphere. The sun rose today at 5:51am and is estimated to set at 6:47pm, totaling 12 hours and 56 minutes in Bangkok, meaning the longest day of the year. Sunrise in Phuket (a little closer to the equator, and west of Bangkok) was at 6.10am and tonight's sunset is listed as 6.46pm.