Environmentalist praises tourist's arrest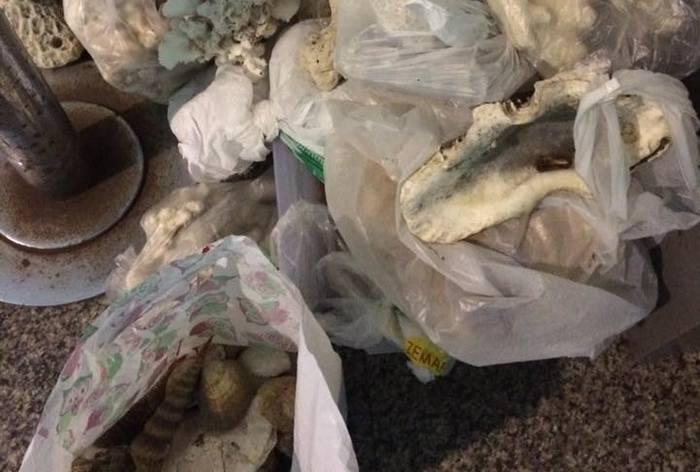 PHUKET: A marine expert and environmentalist is calling for help in keeping tourists from taking coral and other marine life out of the country.
Thon Thamrongnawasawat, a member of the National Reform Council (NRC) and a marine expert and activist, expressed his concerns on social media after receiving a large number of reports by airport staff that tourists were taking coral and marine life out of the country.
"Please help us preserve our reefs," Dr Thon said in a Facebook post. "If you find people doing this, please arrest them. If the airport staff find [marine life], stop them and report them to the fishery office for legal processing. There will be no coral left for our next generation if they keep doing this."
"There is a law for this. Please help each other to enforce it," he added.
Removal of coral may result in a 5,000 to 10,000 baht fine, one year in prison, or both.
Taking coral or any other kind of marine life out of Thailand is punishable by a fine of five times the estimated value of the item, 10 years imprisonment, or both.
"In addition to law enforcement, I want to ask for cooperation from airlines to help educate their passengers about this. For instance, by having a brochure or an announcement on every flight that possession of coral is illegal," Dr Thon said.
While Dr Thon said that the airport's help is vital in discouraging damage to marine life, he emphasized that the enforcement of existing laws is up to officers at Phuket's beaches and reefs.
"Tougher laws are needed to discourage this kind of activity. For the national park areas, I have already suggested raising the fines," Dr Thon said.
"Outside the national park areas, the Department of Marine and Coastal Resources (DMCR) is working hard on this as well. The enforcement of Article 17 to protect Koh Kai is a good example."
Expanded law enforcement under the military government's Article 17 led to a Chinese tourist's arrest for feeding fish at Koh Kai on Wednesday. The suspect has since been taken to a Phuket police station where he was released on 100,000 baht (approx US$ 3,000) bail, posted for the hapless visitor by the tour company operator.
"This will help scare other tourists," Dr Thon said. "Another way to make arrests even more effective is to spread the news every time an arrest is made."
— Kongleaphy Keam
Body of second missing Filipino found off Phuket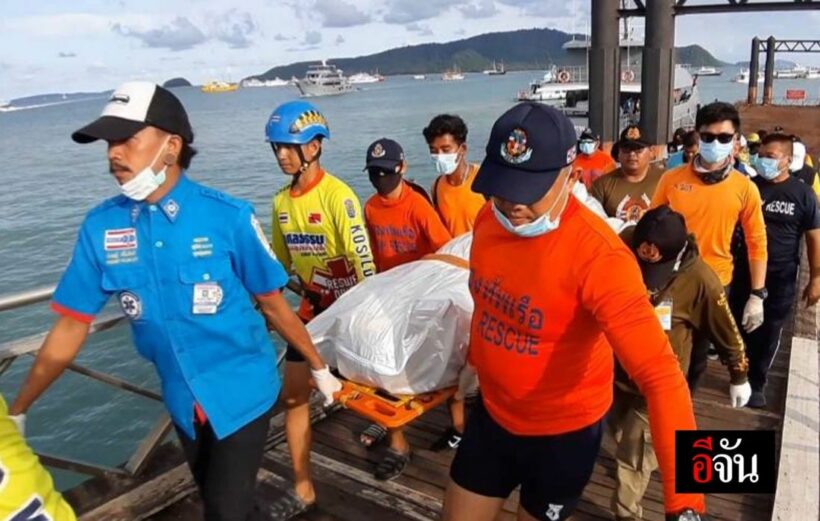 PHOTO: ejan.co
The body of the second Filipino who went missing late last Wednesday afternoon at Freedom Beach in Phuket has now been found and recovered.
The body was found between Phuket and Koh Phi Phi by a local fisherman around 12pm yesterday. His body was brought back to Phuket and arrived at Chalong pier yesterday afternoon.
The body has been identified as 29 year old Filipino Angelo Bien Rafael Cortez.
Angelo and 40 year old Noah Ibay went missing whilst barefoot paddling in the shallows of Freedom Beach on Wednesday afternoon when they were swept off their feet and out to sea by strong waves. Noah's body was recovered on Friday afternoon and identified by relatives on Saturday afternoon.
X2 Vibe brand adds third hotel in Phuket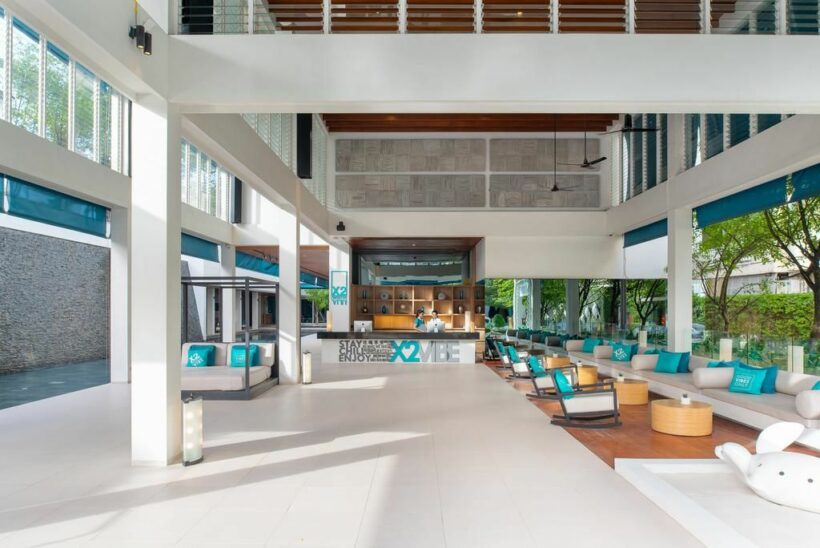 PHOTO: Existing X2 Vibe Patong hotel
Cross Hotels & Resorts has signed an agreement with PT Three Land for its third Phuket property, the X2 Vibe Phuket Patong Centre. Poised to open middle of 2021, it is a 50 minute drive from Phuket International Airport and a 10 minute walk to Patong Beach and the bustling Bangla Road walking street.
X2 Vibe Phuket Patong Centre will offers 323 guestrooms, all-day dining restaurants, café and bar, meeting room and fitness facilities. Key features include specially designed family rooms, a state-of-the-art kids club and a large adult swimming pool with sunken DJ Bar, underwater speakers, relaxing music and cocktails.
The announcement follows the debut of X2 Vibe Phuket Patong in September 2018 and the signing of Away Phuket Le Coral in May 2019. Cross Hotels & Resorts chief executive Peter Lucas said the company was very pleased to be signing a contract for its third hotel in Phuket.
"It is a significant milestone to be adding X2 Vibe Phuket Patong Centre to our growing portfolio of hotels in Phuket – officially recognised as one of Asia's, and indeed the world's, best places to visit.''
"Phuket has been clearly identified as a key target destination for Cross Hotels & Resorts now and into the future.''
Cross Hotels & Resorts currently operates 25 hotels across three distinct brands –X2, X2 Vibe and Away in Thailand, Vietnam and Indonesia.
Missing Filipino's body found in Phuket, identified by family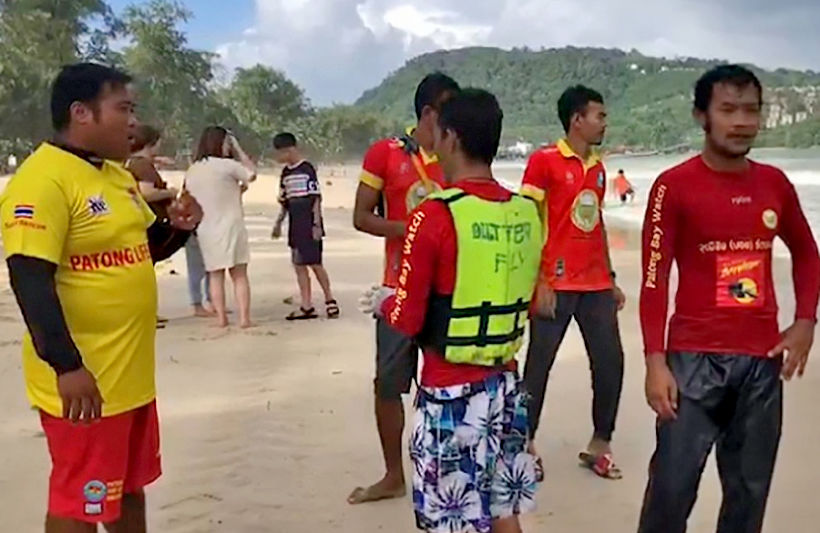 PHOTO: AsiaOne
A body, found washed up on Freedom beach in Phuket on Friday, has now been identified by family to be one of the two missing Filipinos.
The family of Noah Ibay arrived at Phuket Provincial Hall yesterday to identify the body and meet the Phuket Governor, Pakkapong Tawipat. Mr. Val Simon Roque from The Philippines' Embassy in Bangkok also attended the meeting with the family.
Patong Hospital confirmed that Noah had drowned.
29 year old Filipino, Angelo Cortez, remains missing. The search has now been extended to beaches north and south of Freedom Beach. Phuket has been pounded by rains and fresh south-westerly winds over the past three days.
Four Filipinos were reported missing after walking along Freedom beach on Wednesday. A few from a group of 13 went wading in the shallows and were swept off their feet by strong waves and washed out to sea.
30 year old John Tanghal and 51 year old Jose Tanghal were soon recovered. But Both and Angelo remained missing as rescue and search efforts continued in the fading Wednesday evening light.