News Desk
Pattaya: Chinese and Vietnamese tourists dotting Pattaya landmark with stickers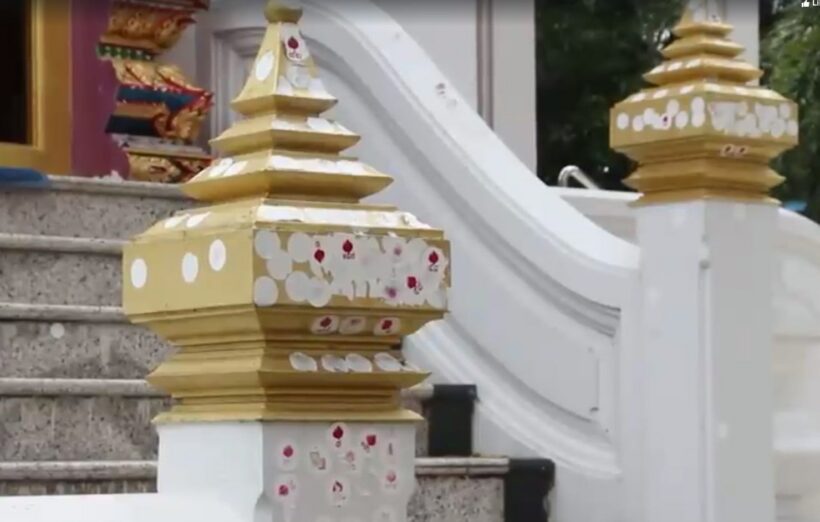 Pattaya Update News is reporting that they've received numerous complaints from angry locals who are furious with Chinese and Vietnamese tourists for defacing a famous Pattaya landmark.
They report that the Asian tourists have been pasting stickers, used to identify tour members and tour groups at the temple of Wat Nong Yai in Bang Lamung.

Trees, pillars, walls, vegetation and the religious buildings themselves have been covered in the little round white stickers that are difficult to remove.
The Chinese and Vietnamese placed them there for 'luck' but the Thais think it is disrespectful and vandalising an important religious site for local people. Locals are asking authorities to act against what they see as vandalism.
A Chinese tour guide responded on the Pattaya Update News Facebook page that they have warned tourists not to do it but say the tourists took no notice.
https://www.facebook.com/pattayaupdatenews/videos/830847130439957/