Welcome home – 17 Surat Thani students return from Hubei, China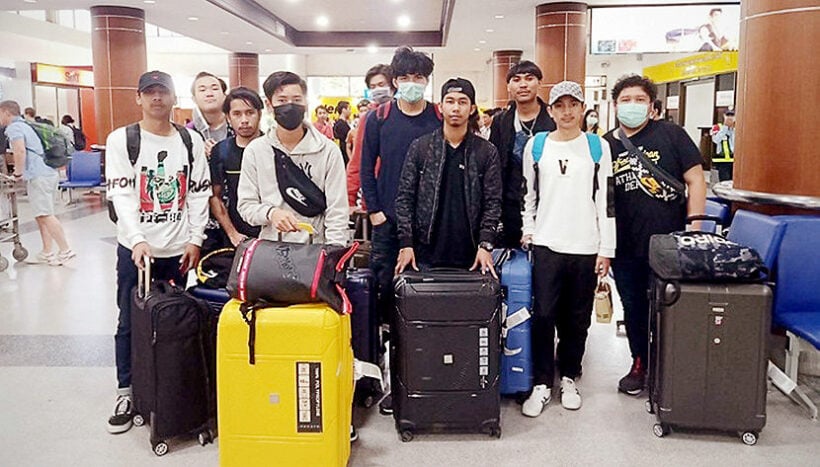 17 electronics students from Surat Thani Technical College in Thailand's south, who had been studying on a high vocational certificate course at Xingtai Polytechnic College in Hubei, China, have arrived home. They are healthy and happy to back with their families.
The 17 arrived at the Surat Thani International Airport, via Suvarnabhumi, yesterday jus after 9 in the morning.
The group flew with Thai Smile, the budget subsidiary of Thai Airways, after being permitted to travel back to Thailand on January 31. The repatriation was a marathon with a flight from Hubei Province to Beijing, then to Bangkok and finally a short flight to Surat Thani.
They were first tested for the new coronavirus at Beijing Airport and then again at Suvarnabhumi Airport when they arrived in Thailand. None of them tested positive. One of the students, Teshit Hanrattanakon, says that eight students were still having to wait for repatriation from Wuhan by the Thai government as China had already sealed the city before they could fly home.
30 other graduated students in Chongqing, west of Hubei province, had returned before the virus outbreak.
SOURCE: The Nation
Keep in contact with The Thaiger by following our
Facebook page
.
More virus cases reported outside of China than within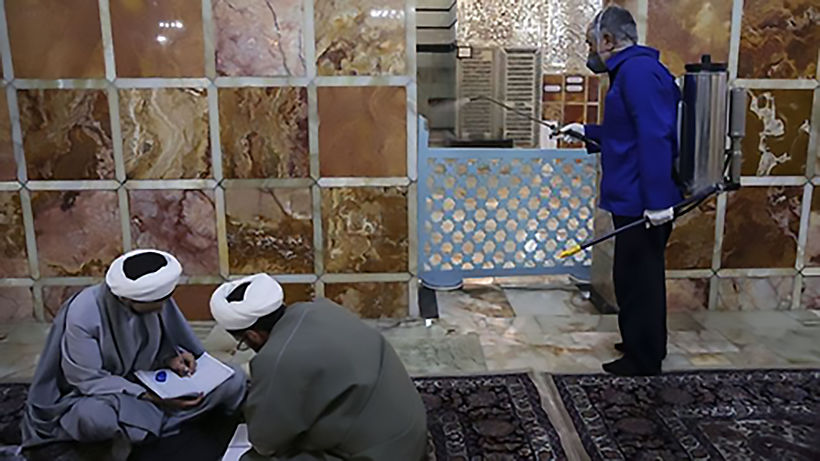 For the first time ever, more COVID-19 coronavirus cases were reported in countries other than China yesterday, according to the World Health Organization (WHO). The US is urging travellers to delay or cancel travel to South Korea after that country's confirmed cases passed the 1500 mark. New cases were found around the world, from Pakistan to Brazil.
The Iranian government said yesterday that 19 people have died there so far and 139 people have been infected, but the true numbers are expected to be much higher. A WHO team will travel to Iran this weekend to evaluate the situation. In a move sure to cause shudders in the Arab world, Saudi Arabia has put a halt on religious travel to its holiest sites, Mecca and Medina.
Authorities in the US say they've identified their first coronavirus case with no ties to a known outbreak. The news comes after President Donald Trump assured Americans that they face little risk from the outbreak, and appointed Vice President Mike Pence to lead the country's response to the virus.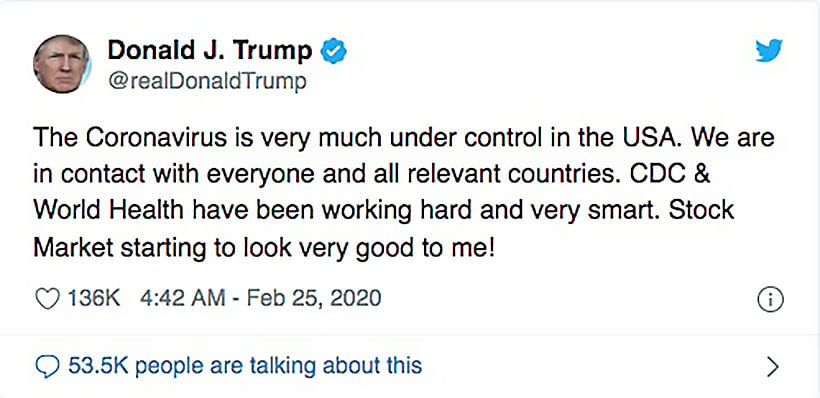 Key Developments
Global deaths: 2,801, with 82,084 cases worldwide
China death toll: 2,744, up 29; cases climb to 78,497, up 433
For live updates on coronavirus statistics courtesy of gisanddata, click HERE
SOURCE: Bangkok Post | gisanddata
Keep in contact with The Thaiger by following our
Facebook page
.
Health minister demands full disclosure of travel history after 3 more coronavirus cases confirmed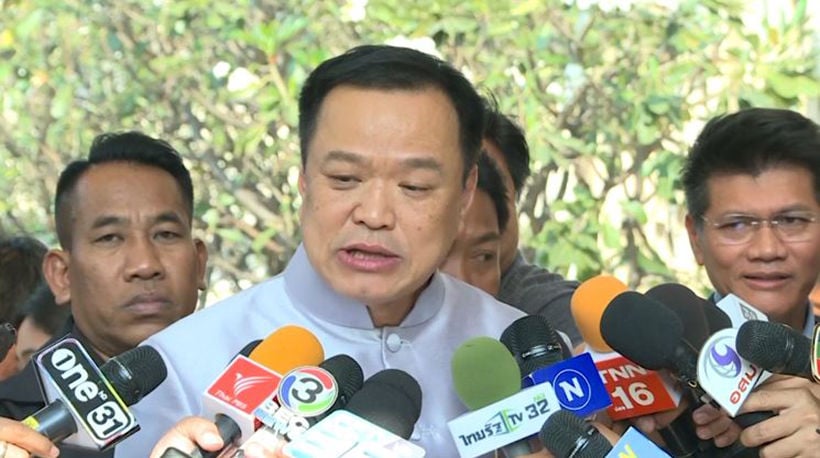 Public Health Minister Anutin Charnvirakul had harsh words in a press conference yesterday for the 65 year old Thai man who concealed his travel history from medical workers, exposing not only some 30 medics but also his own family members to the COVID-19 coronavirus. The man and his wife had recently returned from Hokkaido in Japan, and, along with their grandson, became the latest confirmed cases of the virus in Thailand, bringing the total to 40. The three are now being treated at Bamrasnaradura Infectious Diseases Institute in Nonthaburi province.
The Public Health Ministry warns people against withholding information to public health officials and has suggested state agencies and companies issue an advisory and/or temporary ban on visits to coronavirus-affected countries, as it increases efforts to contain the spread of the virus.
"If he had not been detected fast enough, he could have become a super-spreader, like [the] elderly woman in South Korea."
Anutin called man's conduct "very discouraging, not only for people in general, but especially for the medical staff who have been working very hard."
All of the classmates of the 8 year old boy, meanwhile, have been quarantined and confined to their homes for 14 days, and their parents told to report to doctors if any of them develops flu-like symptoms.
Anutin said he would prefer that health officials not go abroad and will ask tour agencies to stop offering promotional packages to Japan at bargain-basement prices, some as little as 2,000-3,000 baht, saying it is not worth the risk "as it may be their last trip."
As for political rallies on school campuses, Anutin said he would like organisers of such events to screen participants and provide face masks and sanitizers at the rally sites.
He assured the public, however, that the spread of COVID-19 in Thailand has not yet reached Level 3.
Permanent secretary of the health department Dr. Sukhum Kanchanapimai said that while there are now 40 confirmed coronavirus cases in Thailand, 24 of them have recovered and returned home.
SOURCE: Thai PBS World
Keep in contact with The Thaiger by following our
Facebook page
.
The Coronavirus effect – Phuket and hotel report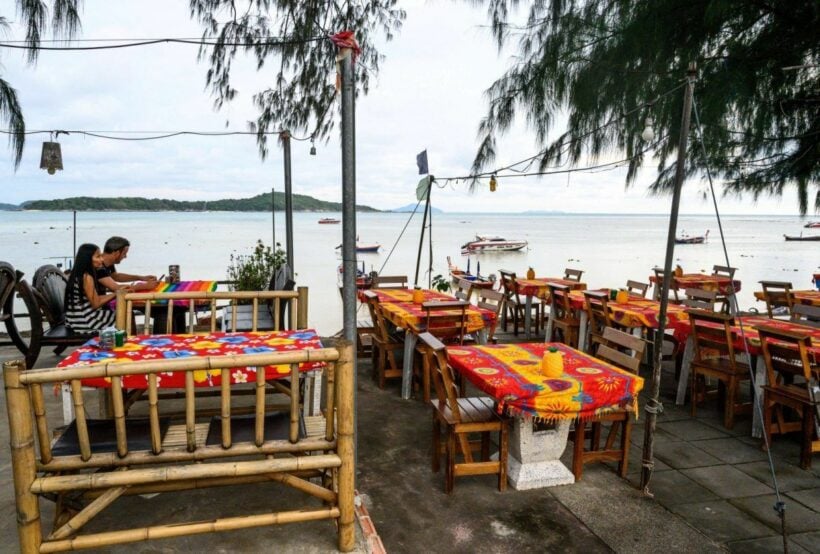 by Bill Barnett, c9hotelworks.com
"Perhaps the biggest wild card is the mounting number of travel advisories across the globe based on Covid-19"
In what is a continuing storyline on the global coronavirus outbreak, Bill Barnett reports on the impact on Thailand's most popular island destination, Phuket. He says that the impact on Phuket tourism market is a creating challenging landscape.
"Looking at the largest single drop according to STR data, was the week of January 20 – 27 in the lead up to Chinese New Year, market-wide occupancy fell from 90% down to 60%."
As of February 17, occupancy was sitting at the mid-50% level, though rate room rates have remained static during the past month. This week hotel numbers continue to shift downward as sentiment worsens due to travel advisories and a uncertainty over return travel are key issues.

Moving over to the aviation gateway of Phuket International Airport as of the February 25, month-to-date arrivals compared to the same period last year were down 37.5%. Looking at Bangkok's Suvarnabhumi Airport, the comparative figure is a negative 45.2%. which ramps into the Phuket situation given it's a feeder of business to the island.
Forward trading remains speculative, but there remains widespread postponement and/or cancellations of MICE events.
(The Thaiger was speaking to the owner of a big MICE company in Phuket last week who said that they started the year with a good portfolio of upcoming MICE events on the island but ALL had been cancelled)
While there is some movement to motivate the Thai domestic market by the TAT, all of Thailand's markets are chasing that same tail. The upcoming Songkran period is likely to be dominated by staycations versus international trips abroad. Expectations are that that declining demand and airlift are key factors impacting occupancy and we are starting to see rate-driven promotions which will undoubtedly hit ADR's (Average Daily Rate).
Perhaps the biggest wild card is the mounting number of travel advisories across the globe based on coronavirus (Covid-19), and for now, travel and tourism are working on day-to-day management of the situation. As the majority of hoteliers are looking for some historical context and the closest thing to grab onto is the SARS crisis in 2003. For Thailand the market hit a freefall over five months from March to July, as market-wide occupancy bottomed out just under the 30% level in May of that year.
Or course, what followed was the big bounce and pent up demand drove recovery in August. It continued with spectacular growth in the decades since.
In the case of the coronavirus, the only takeaway from the current situation is a bit like the Back to the Future gab… "where we're headed, there aren't any roads".
(Almost, the actual quote from the movie is "where we're heading, we don't need roads")
Read a report from The Thaiger about the effect of Coronavirus on the Thai property market HERE.
Keep in contact with The Thaiger by following our
Facebook page
.