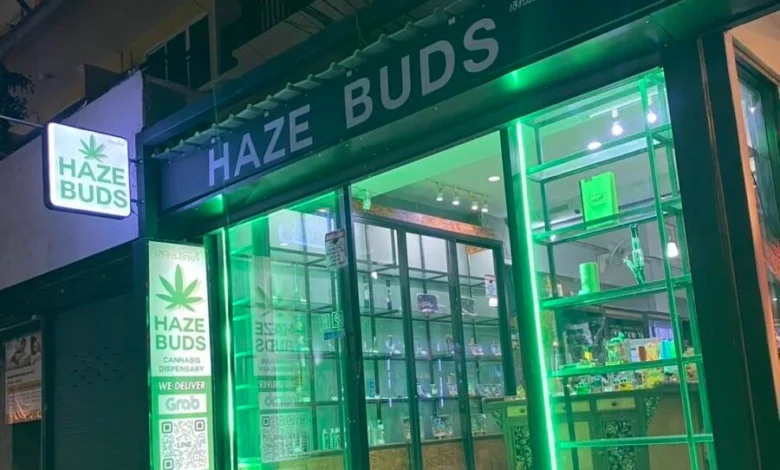 Next on our list is Haze Buds, a locally-owned dispensary that has become a go-to destination for cannabis enthusiasts in Chiang Mai. Their extensive selection of over 200 products ensures that customers can find everything they need involving cannabis. Plus, their friendly and knowledgeable staff can guide first-time smokers and even speak English to make the experience as smooth as possible.
What's even better is that Haze Buds has a designated smoking area right in the store, allowing you to enjoy your purchase immediately. And if you can't make it to the store, they offer online deliveries throughout the country.
Located on Sunday Walking Street, Haze Buds is the only cannabis store on that street, making them the go-to choice for locals and tourists alike. And with weight-based pricing discounts, the more you buy, the more you save, with discounts of up to 30% for larger quantities.
But what sets Haze Buds apart from the competition is their unique partnership with C and R Thai Massage, a highly reputable spa located right next door. Imagine taking a few puffs of your favourite strain, then walking through the door to experience a relaxing and rejuvenating massage. It's the perfect way to unwind and take advantage of everything that Haze Buds has to offer.
Here is our article on Where you can get cannabis in Chiang Mai.
Details
Address: 145/7 Rajadamnern Rd, Phrasing Subdistrict, Mueang, Chiang Mai 50200
Contact:
Phone Number: 096 696 2874
Working hours:
Monday to Saturday, 11:00 – 22:00, Sunday, 11:00 – 23:00