Over thousand front the start line in the Samui Half Marathon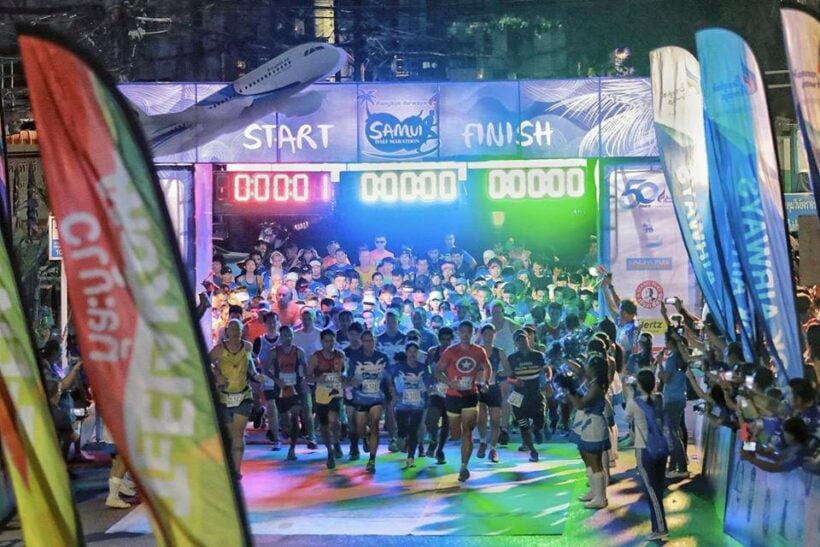 It's that marathon time of the year. A little cooler and sometimes a bit of precipitation to keep runners cool as well. But not for the Samui event held yesterday.
More than 1,000 runners took part in the 'Bangkok Airways Samui Half Marathon' at Nathon Pier, Koh Samui yesterday, (Sunday).
Attended by thousands of running enthusiasts from Thailand and overseas, the opening ceremony was presided over by Poonsak Soponprathumarak, Senior Deputy District Chief of Koh Samui.
The Bangkok Airways Samui Half Marathon was the third event out of seven planned programs for the Bangkok Airways Boutique Series 2018. The main purpose of this event is to promote Samui tourism and to ensure that participants recognise the importance of healthy lifestyle.
Moreover, Bangkok Airways has joined held with Teelakaw Company Limited in organising this unique running event as Teelakaw is the real expert in this field.
For this race, the airline, Teelakaw and participating runners managed to donate 50 pairs of running shoes to the students of Wat Jang School and Ban Angthong School. Further donations can be further made via www.teelakow.com
Bangkok Airways Samui Half-Marathon is the third event out of seven planned races in the Bangkok Airways Boutique Series 2018.
The remaining programs are the "Lampang Half Marathon" in Lampang will be held on June 24, "Phuket Half Marathon" in Phuket will be on August 5, and the "Chiang Rai Marathon" in Chiang Rai will be on September 16, with the "Lanna Marathon" in Chiang Mai following on November 11".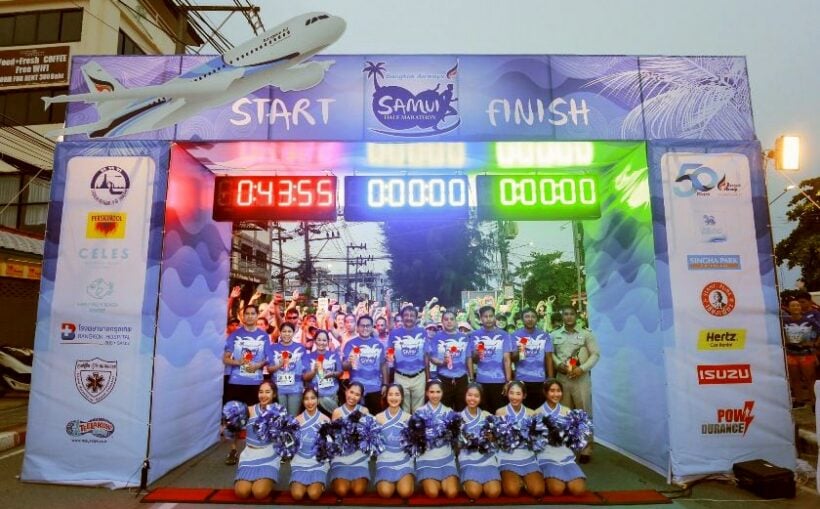 PHOTO: Facebook/Samui Marathon
STORY: The Nation
Koh Samui tourists rounded up on year long overstay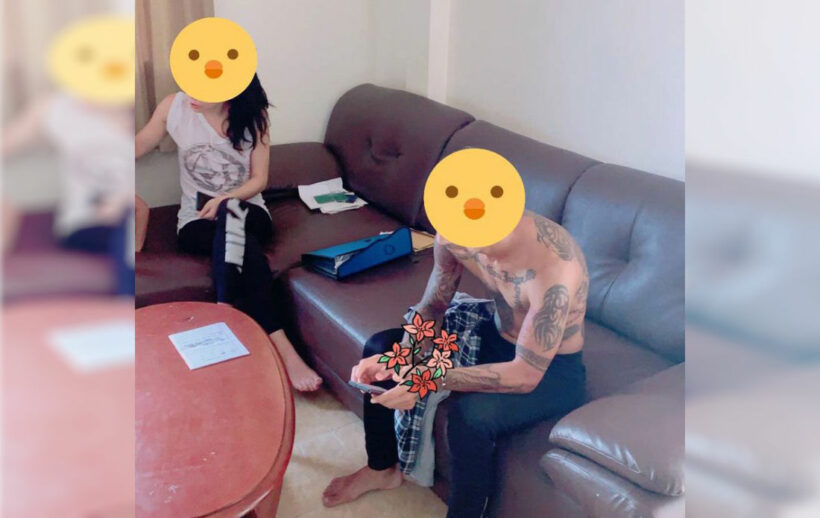 PHOTO: Naewna.com
Immigration and tourist police in Koh Samui have arrested a Turkmenistan couple on overstay. They had overstayed their visas by 366 days
They were acting on the orders of the Koh Samui immigration chief Pol Col Supharik Phankoson.
Naewna.com has named the couple as 30 year old Mekan Nazarov and 28 year old Alina Loginova. Police headed to a house in Soi Bot Russia, Moo 3, Maret, Koh Samui where the couple were staying. The couple are now in detention at the Bophut police station awaiting processing and deportation.
SOURCE: Naewna.com
Thailand's Ang Thong National Marine Park, the 'new' Maya Bay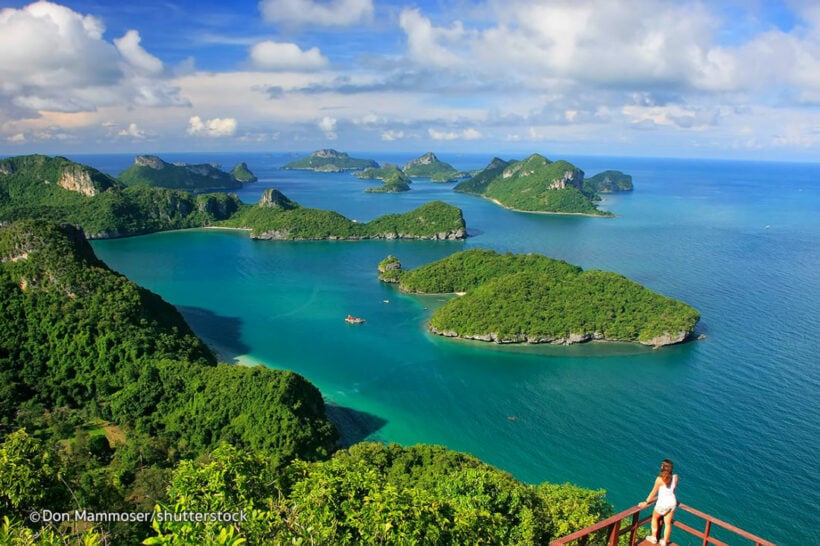 With Thailand's Maya Bay in Koh Phi Phi Ley remains closed indefinitely to allow the tourist-magnet some much-needed time to recover, it's time to look for another natural wonder.
One of Thailand's astonishing natural wonders, not as well known as Maya Bay, is the Ang Thong National Marine Park, located about 40 kilometres north west of the coast of Koh Samui. Some would argue it's even more spectacular and worthy of at least a full day visit. There are many tours available to the National Park.
The Ang Thong National Marine Park is made up of 42 islands spread over 102 square kilometres. Travellers will find beautiful beaches, limestone cliffs, caves, rock formations and countless photo opportunities. Enjoy some views from the air…
It will take you about an hour to travel there from either the Surat Thani mainland or from Koh Samui by speedboat. There are slower ferry-style boat trips as well but you'll lose a lot of time travelling there (usually for day trips) and the speedboats can get into much shallower waters.
Tours usually also squeeze in a visit to Koh Phaluai, the park's biggest island, where there's a popular  stilted restaurant in the island's fishing village, serving a delicious seafood lunch.
Another popular island worth visiting is Koh Wua Talap, famed for wildlife spotting and what might just be the most beautiful viewpoint in the entire park.
FUN FACT: Though the 2000 movie "The Beach," starring Leonardo DiCaprio, was filmed in Koh Phi Phi's Maya Bay in the Andaman Sea, the book by Alex Garland upon which the film was based was actually set in Ang Thong in the Gulf of Thailand.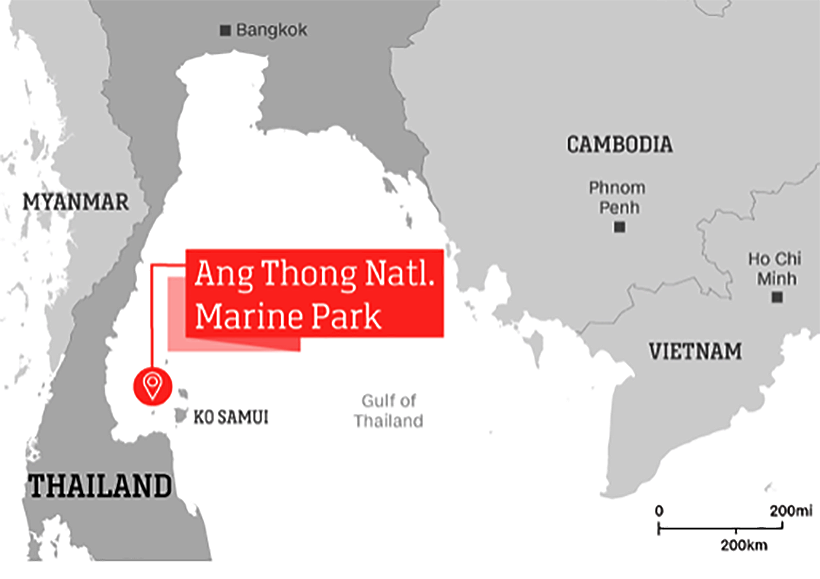 Koh Samui taxi driver killed, two tourists taken to hospital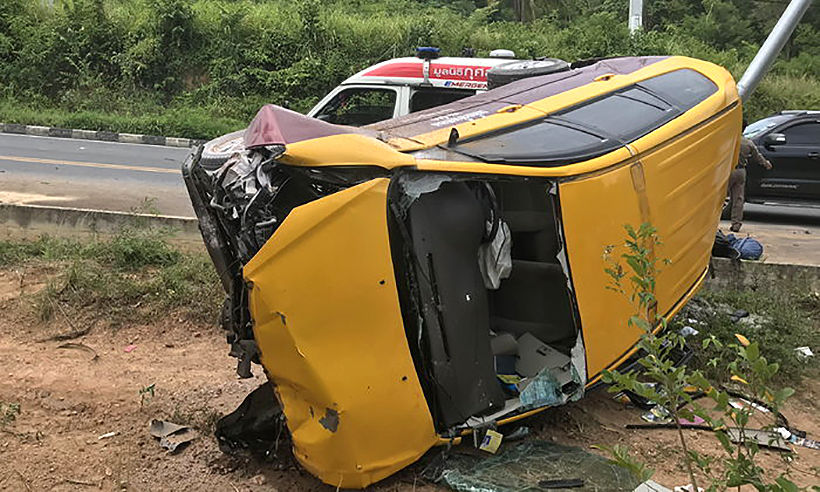 PHOTO: Sanook.com
Police have now filed a full report on an an incident back on July 19 when a taxi driver was killed and two tourists critically injured driving on the Khao Laem Yai Hill, Koh Samui.
Sanook.com reports that a taxi, a yellow and brown Toyota Fortuner SUV, hit the footpath on the Khao Laem Yai hill in the northwest of Koh Samui. The taxi then collided with a coconut tree and a power pole, according to the police report. The 47 year old taxi driver, Phongphot Madaeng, died at the scene. The male and female tourists were taken to hospital.
Police say that they weren't able to clarify if the driver fell asleep whilst driving or simply lost control of the taxis. They say the taxi was heading for the port area at Nathon.
SOURCE: Sanook.com