Gardens by the bay – Singapore's horticultural showcase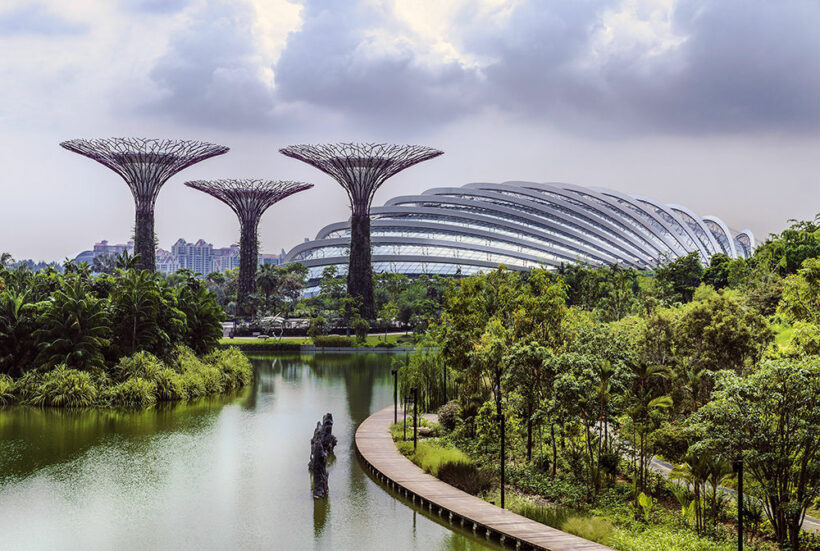 You don't have to be a green-thumb to be amazed by this architectural and horticultural wonder.
Gardens by the Bay is an independent organisation responsible for developing and managing one of Asia's most stunning garden destinations. The destination is a must-see visit on a quick stop over or as part of your extended time in the Lion City. Make sure you allow a full morning or afternoon, even an entire day, to walk around the many exhibits and secret garden worlds.
Gardens by the Bay, opposite the Marina Bay Sands complex in Singapore, is led by a multidisciplinary team of professionals who have been involved in the greening of Singapore, working alongside international and local experts to develop the astonishing architectural, arboreal and floral attraction. It's an ever-evolving, living and breathing display set under two glass domes (an architectural wonder in their own right).
Gardens by the Bay has earned numerous awards and accolades including the World Building of the Year in 2012, the President's Design Award (Singapore) in 2013, the Outstanding Achievement Award by the Themed Entertainment Association in 2014, the Largest Glass Greenhouse (Flower Dome) in the Guinness World Records for 2015, and even a TripAdvisor Certificate of Excellence in 2016.
It has an in-house team of skilled landscape designers, horticulturists, arborists, engineers, plant health, garden and turf management experts, as well as plant research and orchid breeding professionals, who leverage on the extensive global network of plant sources cultivated during the development days.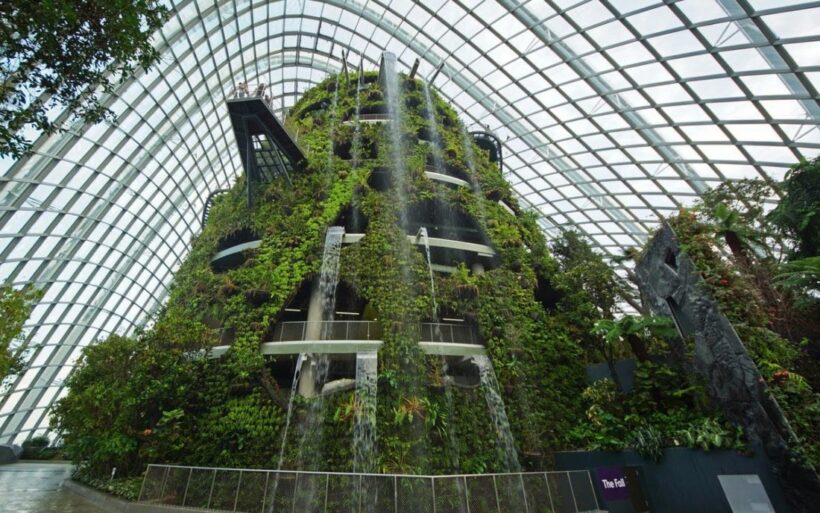 The two main domes are the Flower Dome and the Cloud Forest.
The Flower Dome is a celebration of flowers from around the world with various special displays throughout the year, depending on the seasons. You can meander your way though the extensive paths and walkways, read about the displays or just sit and soak in the wonder of colour.
The Cloud Forest takes you into the world of rainforests where you gaze up in wonder at soaring waterfalls and man-made mountains of lush tropical and cool-climate rainforest species. Or take an elevator up to the top and wander through the tree tops and enjoy the view. This display hits a high note early when you first walk though the doors and are confronted by a 30 metre cascade of water from 10 different man-made waterfalls, the tallest of its type in the world.
Originally constructed as a nature reserve park, a government strategy to convert the city from a "Garden City" to a "City In A Garden", it is much more than just a botanical garden.
The area encompasses the Cloud Forest, the Flower Dome Conservatory, Heritage Gardens, various art installations and locations to just wander and relax. There are also audio tours available which will take you on a guided tour.
So, so much more than just a garden, it's an education about bio-diversity, a hugely enjoyable afternoon or evening stroll around the world of plants and flowers. Warmly recommended for the entire family.
The Gardens are located at 18 Marina Gardens Drive, Singapore, opposite the Marina Bay Sands Hotel and adjacent to the Singapore Eye ferris wheel.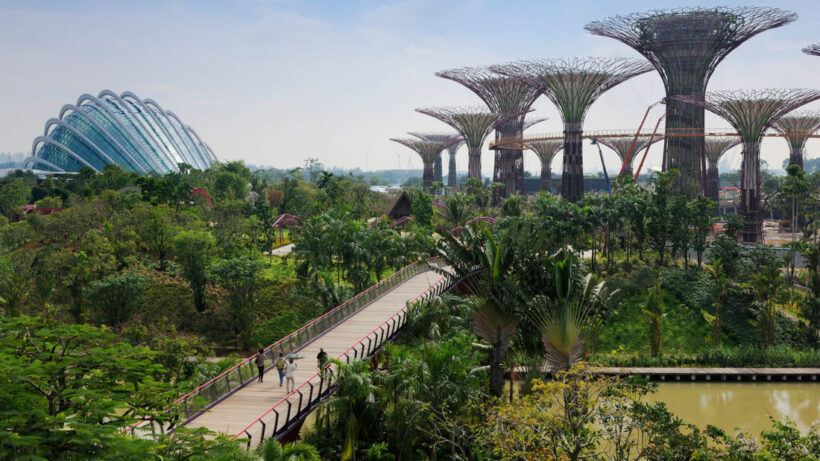 Keep in contact with The Thaiger by following our Facebook page.
Never miss out on future posts by following The Thaiger.
Woman jailed in Singapore for lying to Covid contact tracers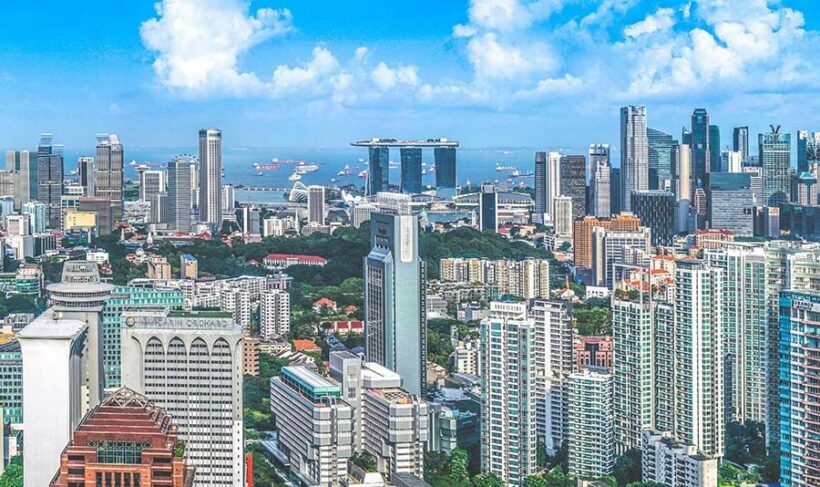 A 65 year old Singaporean woman, who tested positive for Covid-19 in February, has been jailed for 5 months after officials discovered she lied about having contact with a male friend. Oh Bee Hiok did not disclose that she'd met up with 72 year old Lim Kiang Hong 5 times in the weeks leading up to her diagnosis. It's understood she kept the information from contact-tracers as she didn't want family members to think she was having an affair with Lim. Court documents confirm he subsequently tested positive in March.
"She did not want her family or Lim's family to find out that they were going out so frequently, as she thought that their family and friends would suspect that they were in a romantic relationship and spread rumours about them being in an extra-marital affair."
According to a Thai PBS World report, Oh spoke to Lim on the phone after she was admitted to hospital with Covid-19 and asked him to keep quiet about their meetings. However, officials discovered the truth after checking phone call records, CCTV footage, parking records, and credit card transactions.
Oh has pleaded guilty to obstructing contact-tracing efforts, for which the maximum penalty is a fine of SG$10,000 (approximately 227,000 baht), 6 months' imprisonment, or both. In sentencing her to 5 months in prison, Judge Marvin Bay accused her of being selfish and going against the public interest.
"In this regard, the court must send a clear message that any act of withholding information likely to mislead contact tracers is totally unacceptable."
Singapore has so far recorded over 58,800 cases of Covid-19, with 29 deaths.
SOURCE: Thai PBS World
Keep in contact with The Thaiger by following our Facebook page.
Never miss out on future posts by following The Thaiger.
Singapore – Hong Kong travel bubble delayed due to Covid rise in HK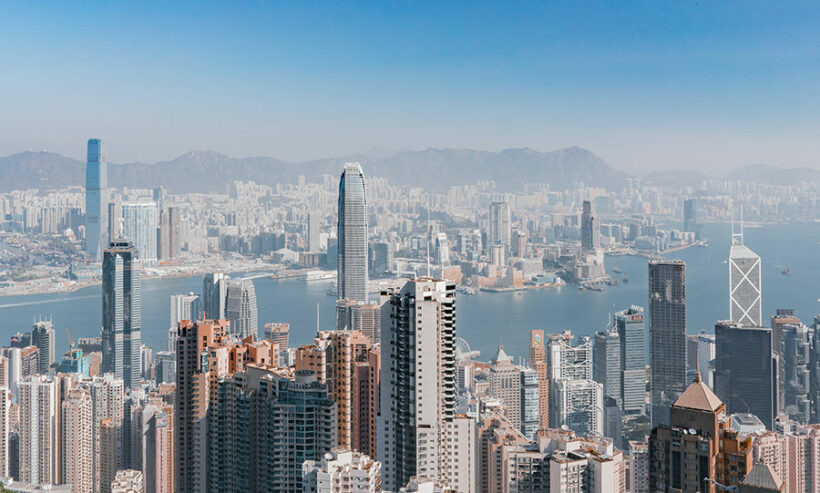 Singapore and Hong Kong have agreed to delay their travel bubble plans as Hong Kong experiences a jump in Covid-19 cases. Although case numbers in both cities are nowhere near as serious as what's currently being seen in places like Europe and the US, officials are erring on the side of caution and postponing the plan by at least 2 weeks.
The travel pact would have allowed people to travel between both cities without having to endure mandatory quarantine, but authorities on both sides had agreed it would be postponed if either location reported more than 5 new local cases in a rolling 7 day average. The Bangkok Post reports that travel between both cities remains possible, but quarantine is still a requirement in both places.
Mungo Paterson, a British national who lives in Hong Kong and had booked a ticket to Singapore for December 7, says the reinstatement of the quarantine requirement is the biggest problem.
"That is the main deterrent, I have no interest in sitting in a hotel room for 2 weeks – it's not healthy. I was excited when they announced it, I thought 'here we go'. I'm now holding off confirming until Dec 2. I think there's a 50-50 chance the flight will happen."
Singapore Transport Minister Ong Ye Kung says the rise in cases in Hong Kong shows that any attempted travel arrangement will not be plain sailing.
"This is a sober reminder that the Covid-19 virus is still with us, and even as we fight to regain our normal lives, the journey will be full of ups and downs."
The strict border controls seen in Asia appear to have helped countries here suppress the virus better than elsewhere in the world, but the controls have come at a significant cost, crippling tourism and the aviation sector. Rico Merkert from the University of Sydney's business school says that, without international traffic, Cathay Pacific and Singapore Airlines will continue to struggle, even when the travel bubble between their 2 hubs does begin.
"Even if the Hong Kong-Singapore corridor opens, the boost to the 2 aviation hubs will be limited. Singapore Airlines and Cathay will continue to struggle because they can't funnel onto the route those travellers who would normally arrive from Europe and the US. Without that feeder traffic, those bubbles will at best be limited to the local population. International travel is going to remain a tricky affair."
October traffic for both carriers has plummeted compared to the same period last year, with Cathay carrying just 38,541 passengers, down 98.6% on 2019 figures. Singapore Airlines has experienced a similar slump, with October numbers down 98.2% on last year's, at 35,500.
Brendan Sobie from Sobie Aviation says at this stage, the implementation of a travel bubble is mostly symbolic, adding that the aviation sector will take years to fully recover.
"Bubbles provide a little bit of incremental additional international traffic in the interim period until the pandemic ends. A full recovery in air traffic will still take a few years, even with a vaccine, though bubbles will help get the process moving."
SOURCE: Bangkok Post
Keep in contact with The Thaiger by following our Facebook page.
Never miss out on future posts by following The Thaiger.
UPDATE: Covid-19 visitor entry around the region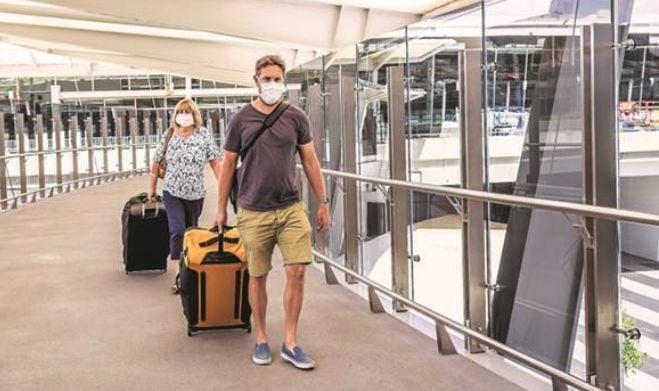 Around the region there are many countries starting to re-open their borders to allow some business or diplomatic visitors, even tourists, to enter their national borders. The situation is changing frequently and we'd urge you to contact the national embassies in your countries before making any concrete arrangements or paying money for airfares or accommodation before you clarify the situation, specific to your circumstances.
Here's some of the latest information as we whip around the region…
THAILAND
Thailand's Foreign Ministry has confirmed that the new Special Tourist visa will only be available to tourists from countries "deemed to be at low risk from Covid-19". At this stage Thai officials have not identified who the low-risk countries are, but it has been reported in Thai media that the list will probably include China, Taiwan, South Korea, Japan and Hong Kong. The Thai Sports & Tourism minister has also hinted that the government would probably be admitting selected low-risk "cities", rather than applying the policy to entire countries. None of these details are currently available.
The launch date of the STV, meant for the start of October, has been pushed back to at least October 25 after officials "postponed" a trial visit of 150 Chinese visitors on a chartered Air Asia flight to Phuket. It was meant to arrive on October 8 but mystery shrouded the arrival of the first batch of new tourists until the date passed, without a plane hitting the ground in Phuket and the Governor announcing that the Carter was pushed back until after the annual vegetarian festival is over.
The 90 day special tourist visa costs 2,000 baht and can be extended twice to give the visitor an overall stay of 270 days. It also comes with a lot of additional red tape and added costs and is being aimed at high-spend, long-stay tourists at this stage.
VIETNAM
Vietnamese officials have decided to lift a mandatory 14 day quarantine period for foreign "experts, investors, managers and diplomats" visiting the country for less than 14 days. The country's Ministry of Health says it will allow the "pursuit of dual goals to combat disease and ensuring economic growth."
These foreign visitors will now be exempt from the earlier 14 day quarantine at centralised state facilities "if they stay in Vietnam for fewer than 14 days".
"However, they have to comply with all other requirements, including wearing a mask and refraining from shaking hands to prevent the spread of Covid-19."
The visitors will also need to complete medical procedures, including a test for Covid-19 every two days. The companies and organisations that invite them into the country will need to guarantee that it, or an international insurance company, will bear any medical or other expenses "if they contract the disease in Vietnam".
The Vietnam Government Portal has announced that the updated quarantine concession will enable the country's industries and manufacturing sectors to bring in the necessary foreign expertise for "short stays" to supervise the installation or maintenance of essential machinery.
Last month, the Vietnamese government agreed to open a travel bubble between Vietnam and "investment partners, such as South Korea. For business people or visitors entering Vietnam for a period longer than 14 days, they will have to register at quarantine sites (hotels or the state-organised quarantine) and present negative Covid-19 certificates 3 – 5 days before arrival. Anyone testing positive will be admitted to medical centres for treatment.
"Those reporting negative results twice can switch from centralised quarantine sites to isolation at home or their place of work or a hotel until they complete their 14 day quarantine period."
HONG KONG
Hong Kong authorities have suspended Nepal Airlines flights until at least October 17. Civil aviation officials in Hong Kong introduced the ban October 4, after several passengers travelling from Kathmandu Airport to Hong Kong Airport tested positive for Covid-19 when they arrived, despite having presented a negative test result prior to departure.
JAPAN
China will be removed from Japan's list of banned countries from November. Along with the Chinese mainland, restrictions will be lifted for 11 other countries and regions, including Taiwan, Australia, New Zealand, Singapore, South Korea, Vietnam and Malaysia.
Japanese businesses say they are particularly keen for their staff to start travelling to China and around south east Asia, where many of their companies have factories.
International business travellers with residency status in Japan will also soon be permitted to reenter the country without undergoing the 14 day quarantine.
NEPAL
For its trekking sector, Nepalese officials have announced that it will give foreign nationals permission to enter the country for mountaineering and trekking from October 17, 2020, subject to providing a valid negative Covid-19 PCR test.
SINGAPORE
Travellers who resided in Australia for the last 14 days, except the southern state of Victoria, or Vietnam, can now enter Singapore subject to a Covid-19 test on arrival at Singapore Changi Airport. They will be exempt from serving a Stay-at-home 'quarantine' if their test was negative.
"Travellers need to complete an Air Travel Pass application between seven and 30 days before their intended arrival into Singapore."
Singapore and Indonesia have also reopened borders between the two countries for essential business and official travel. The new 'green lane' will start from October 26.
SRI LANKA
Entry to Sri Lanka is currently prohibited for all non-nationals. A 14 day quarantine is mandatory for anyone else travelling to Sri Lanka, followed by another 14 days self-isolation at home.
The situation is being updated by governments almost daily and we'll bring you all the latest information about borders re-opening around the region at thethaiger.com
SOUIRCE: TTRWeekly.com
Keep in contact with The Thaiger by following our Facebook page.
Never miss out on future posts by following The Thaiger.