Thailand urged to shun single-use plastic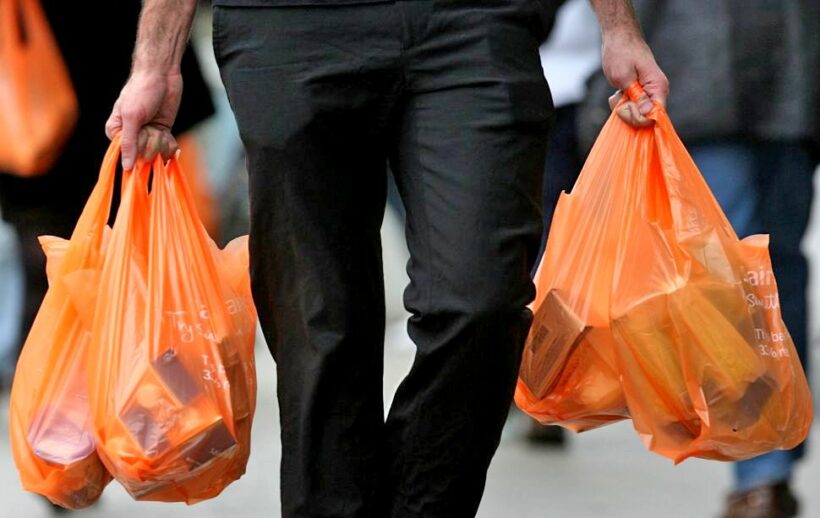 by Pratch Rujuvanarom
Thailand's environmental experts are urging people to make small changes in their lifestyle to help tackle the huge plastic waste menace.
They say it's important for people to make small changes in their daily lives in order to cut down on the huge amount of plastic waste being generated.
Thailand faces critical problems caused by plastic pollution. The country produces more than 2 million tonnes of plastic waste per year and ranks sixth among countries with the largest amount of mismanaged plastic waste.
Public officials from the public sector and academics pointed out on Thai Environment Day yesterday that the problem of plastic pollution can be solved through behaviour adjustment and active participation by everyone, along with the proper policy support from the authorities.
Yesterday's commitment by retail outlets to reduce or eliminate the use of plastic bags was, mostly, a failure with few stores getting behind the one-day initiative. But there were a few notable exceptions with most Tesco Lotus stores being active in the promotion. At the other end of the spectrum, most 7/11 and Family Mart stores had no changes to the use of plastic bags at their stores, and street vendors mostly didn't even know about it.
Single Use Plastics. The BIG issue for Thai Environment Day.

Posted by The Thaiger on Monday, December 3, 2018
Natural Resources and Environment Minister General Surasak Karnjanarat said plastic waste pollution is one of the biggest problems facing Thailand.
"Thai people throw away some 45 billion single-use plastic bags per year, which amounts to about 12 per cent of overall household waste nationwide."
Surasak said the government was focused on seriously addressing the problem. The Public Health Ministry have stopped distributing plastic bags in every public hospital since October, while the National Park, Wildlife and Plant Conservation Department is also planning to ban plastic bags in all 154 national parks across the country.
Despite their promises, most shops were found to be still providing their customers with plastic bags. Jiaranai Vithidkul, a PhD student at Chulalongkorn University, says she has been avoiding plastic bags for a long time and this environmentally friendly behaviour was not as difficult as many people thought it to be.
"People usually think that giving up the use of plastic bags and adopting a low-waste lifestyle is too radical. But from my experience, I can say that there are many easy ways that urbanites like us can avoid producing unnecessary waste," Jiaranai said.
"For example, I usually take an extra fabric bag with me all the time to carry shopping items instead of asking for a plastic bag, and when I have lunch at the university canteen, I always use stainless steel spoons and forks to eat noodles instead of single-use chopsticks."
She said these little adjustments that she made in her daily life were very easy and if many people did the same, the outcome would be really big, as the production of a large amount of waste can be avoided.
However, she admitted that the hardest part of changing habits for a greener lifestyle was the addiction to the convenience of plastic.
"I admit that plastic makes our lives much easier and provides convenience. As we have got used to this convenience for quite a long time, it has made us feel that we cannot do without plastic, even though before the invention of plastic we could live perfectly well without it," Jiaranai said.
Read Tim Newton's opinion piece about yesterday's Thai Environment Day HERE.
ORIGINAL SOURCE: The Nation


Are you considering a medical procedure abroad? With Thaiger Medical you can research hospitals and doctors, choose a destination in Thailand or abroad, and book an appointment today.
Thai Airways charges British passenger 80,000 baht for extra luggage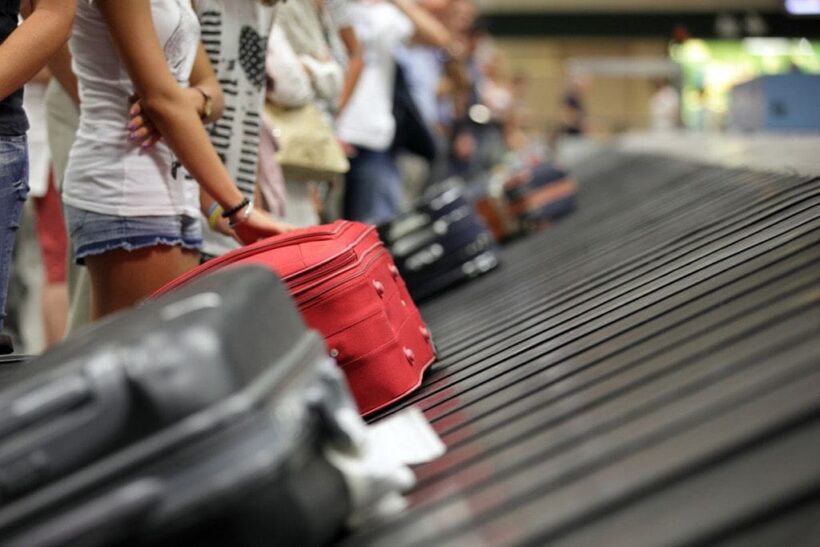 PHOTO: Thai Airways
A British expat has been charged a whopping 79,825.13 baht by Thai Airways for extra luggage on a flight to London from Bangkok.
The report was posted by Thai Visa.
The incident occurred when the man in question (who is not named) was on the Thai Airways website purchasing 20kg extra luggage each way, and was quoted 975.90 Thai baht, a reasonable price. But when the automatic receipt was generated and the man was shocked to find out that the transaction had been processed by Thai Airways in British pounds, not Thai Baht.
The cost of the original ticket was of 544 Pounds ( 22,234.08 baht) and now he had been charged 1,951.80 POUNDS (79,825.13 baht) for the luggage.
The 'victim' logged into his Barclays mobile banking App to find that the transaction was there and still pending. The situation was made worse when the man called customer service at Thai Airways, who he says 'did nothing to help him'.
On the phone with the airline, he says that they were 'absolutely awful', rude, dismissive, and even told him 'you have to pay'. When he asked the airline for a refund they weren't willing to acknowledge the problem or even investigate. He tried to explain to them that there must be a glitch in their system as the currency has changed without the price being adjusted.
With no help from Thai Airways it was the man's bank who were more rational and could see that this was a suspicious charge. Barclay's flagged the transaction as fraudulent, which triggered an instant insurance claim, and had the man refunded the full amount back to this account.
The insurance company will now pursue claims against Thai Airways to recover the amount.
"They've made it completely clear that they don't give a sh*t about their customers. 80,000 baht for one bag is just madness! A grain of common sense was all that was needed to resolve this amicably, but Thai Airways would rather steal from returning customers than help them. I will never use Thai Airways again, and I will warn everyone of their unethical practices and lack of integrity."
Over to you Thai Airways…
SOURCE: Thai Visa 
Thailand Tourism Festival 2019 showcasing Thailand to Thais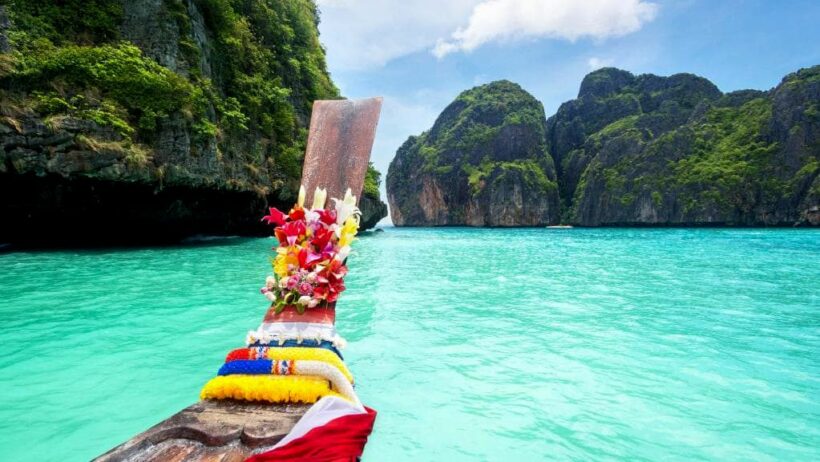 The Tourism Authority of Thailand will host the 39th edition of Thailand Tourism Festival at Bangkok's Lumpini Park from January 23-27. This year the festival features five 'tourism villages' representing different regions of Thailand plus two additional zones of activity.
Central Region Zone – presents the heritage of old Siam through a traditional Thai house and the former rural way of life back in the days through demonstrations, such as, traditional garland making.
Northern Zone – showcases the beautiful hand-woven cotton and silk textiles the region is famous for, presenting the intricate patterns. The zone reflects the artistic nature of the people of the North plus a range of contemporary arts inspired by the region.
Southern Zone – presenting new perspectives of the South that go beyond the beaches and islands including the secondary cities such as Surat Thani and Phatthalung, the hidden gems in major cities like Phuket's Peranakan and arts in the three southernmost provinces.
Northeastern (Isan) Zone – brings Thailand's more vibrant cuisine to life. Food is one major inspiration for travelling to this region, linking it with traditional festivals and cultural values while promoting its three main tourism clusters: North Isan, Central Isan and South Isan.
Eastern Zone – presenting new perspectives of the East under a 'more fun' concept through replicas of landmarks most synonymous with the region in combination with three dedicated corners for 3D photography backdrops reflecting the region's identity.
Perhaps most importantly, there is also a 'Reduce-Reuse-Recycle' waste initiative zone to help raise awareness and promote responsible and sustainable tourism through various activities, games and more.
And TAT Studio provides daily live broadcasts of the Thailand Tourism Festival2019 in all formats: news reports, special scoops, interviews plus activities and performances. It comprises a live digital TV studio, a 1672 traveller companion information centre, an 'Or Sor Tho' magazine section, and virtual reality games and lucky draws.
For more information, call the TAT contact centre on 1672.
'The Cave' due out mid year – First cave rescue film to reach cinemas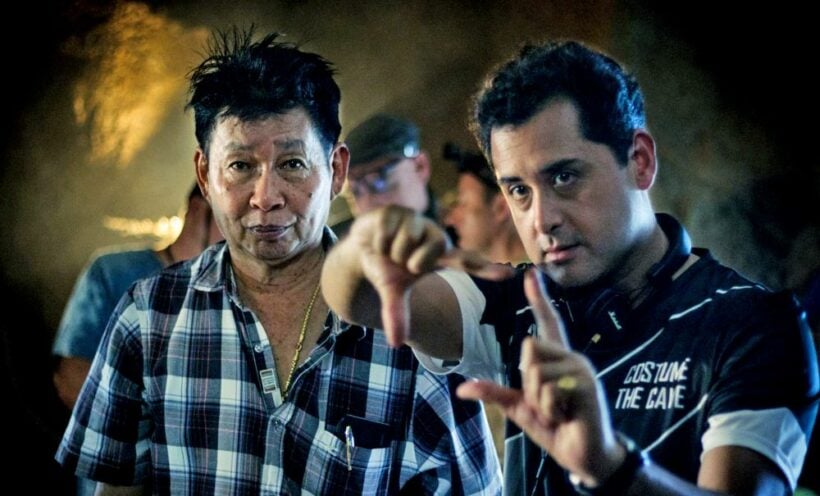 PHOTO: Thai-born director Tom Waller on location during the filming of "The Cave" in central Thailand – AFP
A Thai-born director, Tom Waller,  who reportedly took only a few weeks to shoot the first film about the dramatic Tham Luang cave rescue of the Mu Pa football team in Chiang Rai's Mae Sai district, says his focus was on authenticity and the mission's "unsung" heroes.
AFP reports that book publishers and Hollywood studios are still  jostling to make their versions of the saga that unfolded in the middle of last year.
Tom Waller says "The Cave", which is aiming for Thai release for the July anniversary of the operation, will be a "genuine" retelling of the gripping mission to extract the 12 boys and their coach from the waterlogged Tham Luang cave.
Its cast features more than a dozen of the real-life rescue heroes as well as extras such as the cooks who provided food round-the-clock food as officials and the world's media massed at the cave entrance.
The Mu Pa "Wild Boars" spent more than a fortnight trapped in the dark before divers rescued them in an mission of unprecedented complexity — diving the boys out through twisting passageways while they were heavily sedated.
Waller, a Thai citizen with an Irish father and whose work includes "The Last Executioner", said he did not immediately think he would take on the project despite its real-life dramatic arc.
Read the rest of the article HERE.