Cựu chủ tịch của Real Madrid – Lorenzo Sanz qua đời sau khi nhiễm COVID-19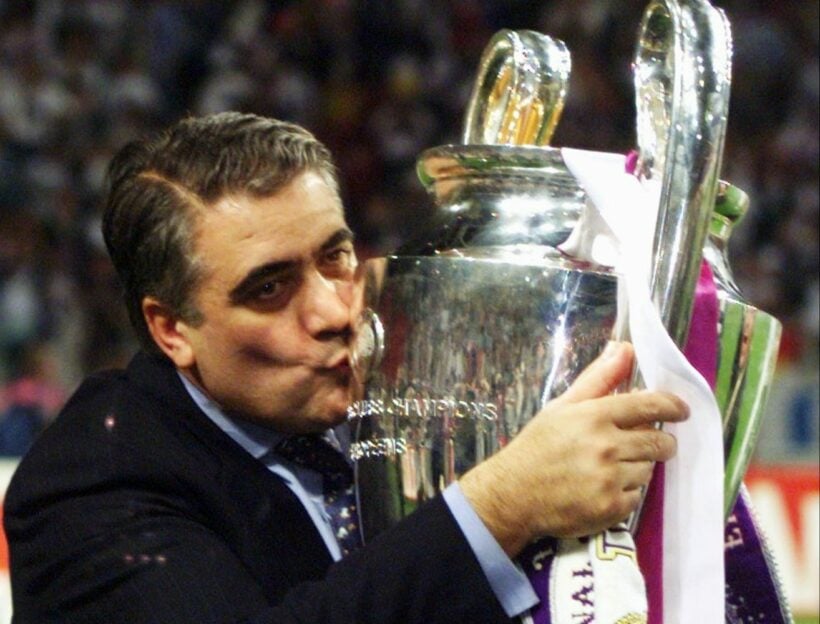 Cựu chủ tịch Lorenzo Sanz của Real Madrid, qua đời ngày 21/3 ở tuổi 76 vì nhiễm corona.
"Cha tôi vừa qua đời. Ông ấy không đáng phải ra đi như thế này và bằng cách này. Một trong những người tài giỏi nhất, dũng cảm nhất và làm việc chăm chỉ nhất tôi từng biết. Gia đình và Real Madrid là niềm đam mê của ông ấy", con trai của ông, Lorenzo Sanz Jr., viết trên Twitter.
Declaración del presidente Florentino Pérez sobre Lorenzo Sanz.#RealMadrid

— Real Madrid C.F.⚽ (@realmadrid) March 22, 2020
Ba ngày trước, Sanz Jr, một cựu cầu thủ bóng rổ chuyên nghiệp, chia sẻ rằng cha anh đã được đưa vào bệnh viện Madrid sau khi biểu hiện các triệu chứng nhiễm virus corona, đại dịch đã giết chết hơn 1.320 người ở Tây Ban Nha.
Sanz đã giành được một vị trí trong ban lãnh đạo Real Madrid vào giữa những năm 1980. Ông thay thế Ramon Mendoza làm chủ tịch năm 1995.
Sanz phụ trách gã khổng lồ Tây Ban Nha từ năm 1995-2000 và từng giành hai danh hiệu Champions League. Real đã vô địch Champions League năm 1998 bằng cách đánh bại Juventus trong trận chung kết. Đó là danh hiệu châu Âu thứ bảy của họ nhưng cũng là danh hiệu đầu tiên sau 32 năm. Hai năm sau, tại Paris, Real giành ngôi vô địch thứ tám bằng cách đánh bại Valencia trong trận chung kết.
Con Lorenzo Sanz, el Real Madrid conquistó 7 títulos entre 1995 y 2000: 2 Copas de Europa, 1 Copa Intercontinental, 1 Liga, 1 Supercopa de España, 1 Liga de baloncesto y 1 Recopa de baloncesto.#RealMadrid pic.twitter.com/6GjfBb44oJ

— Real Madrid C.F.⚽ (@realmadrid) March 21, 2020
Tuy nhiên, cùng năm đó, Sanz để mất vị trí chủ tịch vào tay Florentino Perez, người đã mở ra một kỷ nguyên mới tại CLB và giành thêm năm chức vô địch khác trong hai thập kỷ.
Đội trưởng hiện tại của CLB và tuyển thủ Tây Ban Nha, Sergio Ramos, đã ca ngợi và gửi lời tiếc thương tới Sanz: "Một ngày rất tan thương đối với Real Madrid. Lorenzo Sanz đã kết nối ngày hôm qua và hôm nay với hai con số cho lịch sử – 7 và 8".
"Cái chết của ông ấy làm chúng tôi buồn hơn nữa trong những ngày khó khăn mà chúng ta đang đối diện. Xin chia buồn với gia đình và bạn bè của ông. Xin hãy yên nghỉ."
Nguồn: Foxsports

Join the conversation and have your say on Thailand news published on The Thaiger.
Thaiger Talk is our new Thaiger Community where you can join the discussion on everything happening in Thailand right now.
Please note that articles are not posted to the forum instantly and can take up to 20 min before being visible. Click for more information and the Thaiger Talk Guidelines.