Thai teenager dies in Tokyo after mother appealed for help to find missing son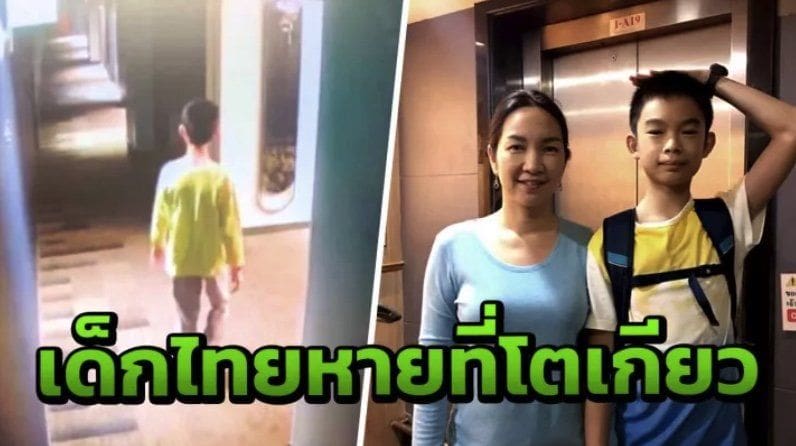 PHOTO MONTAGE: Thai Rath
A teenage Thai boy has died mysteriously in Tokyo following an unspecified accident.
Only yesterday, Yuwajitra Watchara-arpa appealed for assistance after her 14 year old son went missing from a downtown Tokyo hotel last Monday night.
Leading up to the discovery of his body, the last time Thian Sukhanonsawat was seen was on CCTV as he walked towards a lift at the Mercure Tokyo Ginza hotel.
The family had arrived on Monday at 2pm to check in. His family say he was wearing night clothes and hotel slippers when he apparently took the lift.  The family said he left with no jacket, no money and no phone.
Police used sniffer dogs but to no avail. There are no further details about the accident and death of the Thai teenager.
SOURCE: Thai Rath | Facebook.com
รักต้องฆ่า หนุ่มบุกยิงหัวแฟนเก่าตายคาที่ ก่อนยิงตัวตายตาม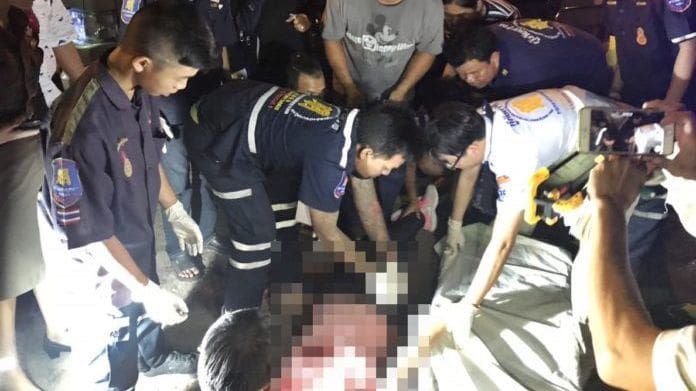 เมื่อเวลา 18.00 น. ของวันที่ 14 ม.ค. เจ้าหน้าที่ตำรวจเมืองระยองรับแจ้งเหตุคนร้ายใช้อาวุธปืนยิงกัน มีผู้เสียชีวิตและบาดเจ็บ บริเวณหน้าสำนักงานบริษัทวอเตอร์ ดอกเตอร์ จำกัด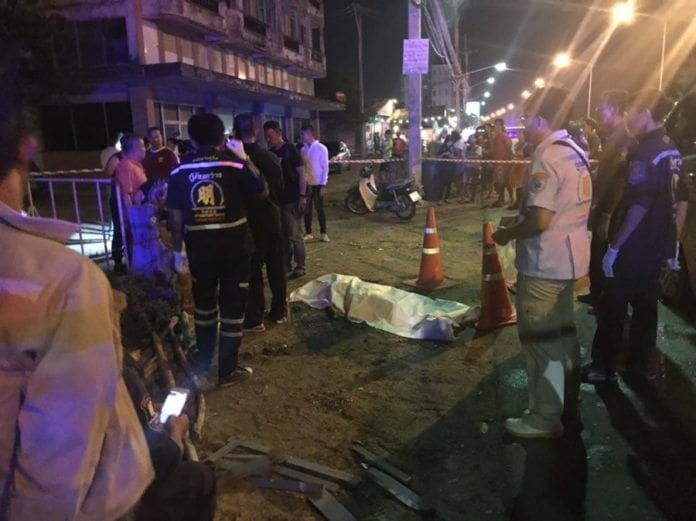 ที่เกิดเหตุพบรถเก๋งยี่ห้อนิสสัน เซฟิโร่ สีดำชนเสาไฟฟ้าริมถนนและมีรอยกระสุนที่กระจกด้านคนขับสองรูและที่ประตูรถ ห่างออกไปไม่ไกล พบศพผู้หญิงหงายจมกองเลือด มีบาดแผลถูกยิงเข้าที่ขมับซ้าย 1 นัด หน้าอก 1 นัด และขาขวา 1 นัด ใกล้กันพบร่างของชายนอนหายใจรวยริน มีบาดแผลถูกยิงเข้าที่ศีรษะด้านขวา มีอาวุธปืนขนาด 9 มม.ตกอยู่ใกล้กัน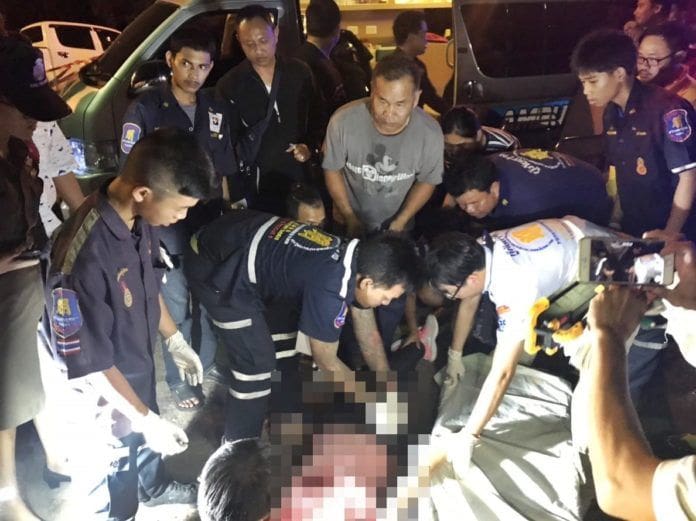 สอบสวนทราบว่า ทั้งคู่เป็นเเฟนเก่าที่เลิกรากันมานานแล้ว แต่ฝายชายยังราวีไม่เลิก จนนำไปสู่การก่อเหตุยิงหญิงสาวจนเสียชีวิต ก่อนยิงตัวตายตามแต่ไม่สำเร็จ ล่าสุดนอนอยู่ในห้องไอซียู โรงพยาบาลระยอง
รายละเอียดเพิ่มเติม : khaosod.co.th
สังคมเสื่อม ! นักศึกษาวิศวะ ถูก 6 เดนทรชนฉุดไปรุมโทรม 2 วัน ก่อนโยนทิ้งให้ตายกลางป่า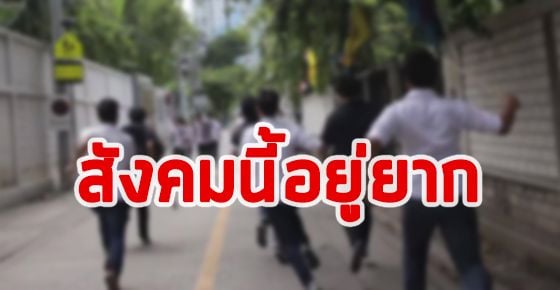 คดีข่มขืนในประเทศอินเดียยังพุ่งสูงขึ้นอย่างต่อเนื่อง เหตุการณ์สะเทือนขวัญล่าสุด เกิดขึ้นกับนักศึกษาหญิงด้านวิศวกรรมวัย 20 ปี ถูกแก๊งชายโฉด 6 คน ฉุดไปรุมข่มขืนนานถึง 2 วัน ก่อนนำตัวไปทิ้งให้ตายในป่า
รายงานเผยว่า มีผู้พบร่างหญิงสาวเคราะห์ร้ายในป่าพื้นที่รัฐโอดิศา ทางตะวันตกของอินเดีย สภาพร่างกายบาดเจ็บสาหัส แต่ยังมีลมหายใจ จึงรีบพาตัวส่งโรงพยาบาลท้องถิ่น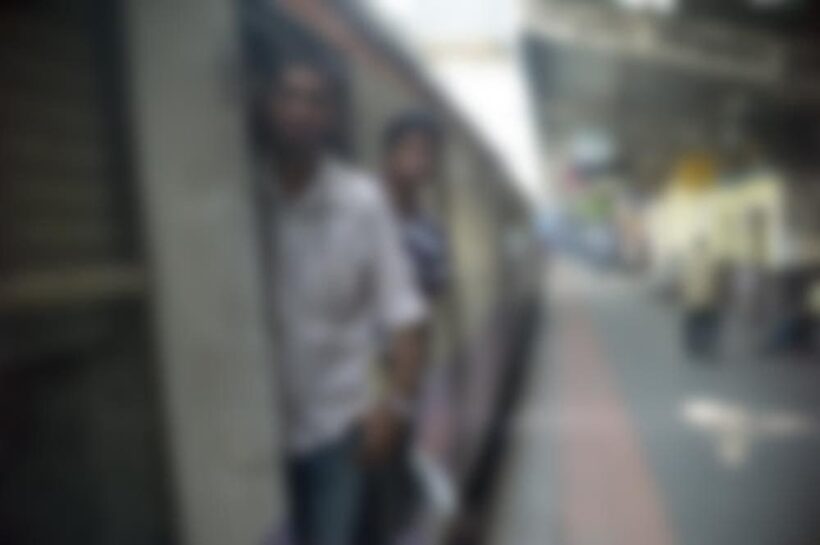 หญิงสาวบอกกับเจ้าหน้าที่ตำรวจว่า เหตุเกิดขึ้นเมื่อวันที่ 30 ธ.ค. 2561 ขณะกำลังยืนรอรถไฟที่สถานี ชายรายหนึ่งอ้างว่าเป็นเพื่อนของพี่ชาย ได้โกหกว่ารถไฟหยุดวิ่ง อยู่ระหว่างซ่อม จะอาสาพาเธอไปส่งรถไฟขบวนอื่น แต่ระหว่างทาง ชายคนนั้นได้ฉุดเธอเข้าไปในบ้านหลังหนึ่ง มีชายอีก 5 คนรออยู่ด้านใน เธอถูกเดนนรกทั้ง 6 รายรุมข่มขืน ผลัดเปลี่ยนเวียนกันไปมานาน 2 วัน จนวันที่ 1 ม.ค. คนร่ายได้พาเธอไปทิ้งในป่า ก่อนมีชาวบ้านมช่วยเหลือ ซึ่งถึฃขณะนี้ ยังไม่มีคนร้ายถูกจับแม้แต่คนเดียว
ทั้งนี้รายงานเผยว่า ที่รัฐโอดิศา ในช่วง 3 ปีที่ผ่านมา มีคดีแก๊งลักพาตัวไปข่มขืนมากถึง 651 เคส และคดีข่มขืนอีก 5,400 เคส แต่มีผู้ถูกดำเนินคดีเพียง 135 รายเท่านั้น
รายละเอียดเพิ่มเติม : kapook.com
ไล่ออก 6 จนท.ป่าไม้แก่งหางแมว เซ่นเอี่ยวค้าไม้ จ่อฟันอาญา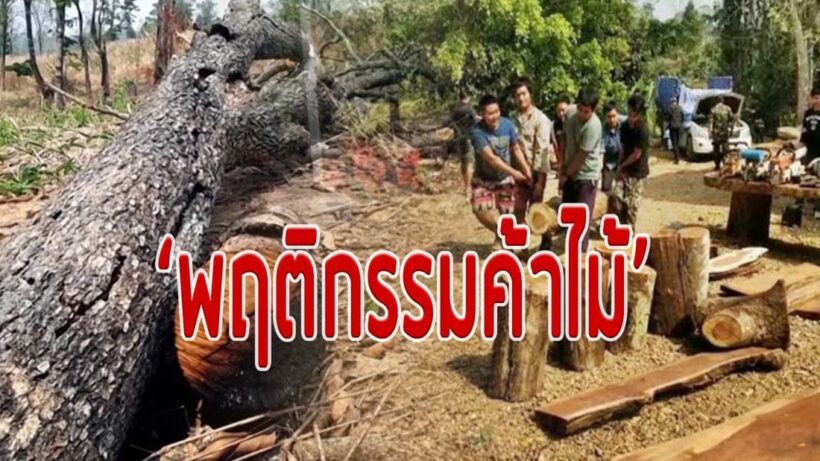 วันที่ 9 ม.ค. อธิบดีกรมป่าไม้มีคำสั่งไล่ออกและดำเนินคดีอาญา เจ้าหน้าที่หน่วยป้องกันรักษาป่าที่ จ.บ.8 ต.พวา อ.แก่งหางแมว จ.จันทรบุรี จำนวน 6 ราย หลังพบพฤติกรรมร่วมตัดไม้พะยูงกับชาวบ้าน และลอบขายให้กับนายทุนชาวจีน ชื่อ "อาชี่" โดยมีตัวกลางเป็นคนไทยชื่อนายก้านร่วมกันขนย้าย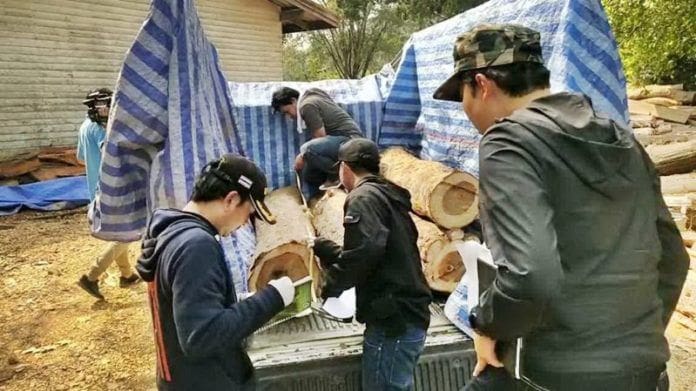 ภาพ : khaosod.co.th
ขบวนการเจ้าหน้าที่กลุ่มนี้เคยทำแบบนี้มานาน โดยร่วมกันไปตรวจยึดไม้พะยูง จากนั้นแบ่งไม้ของกลางส่วนหนึ่งส่งทำคดี อีกส่วนไม่ลงบัญชี จะนำไปขายให้นายทุน พฤติกรรมดังกล่าวเรียกว่า "พฤติกรรมฟอกไม้"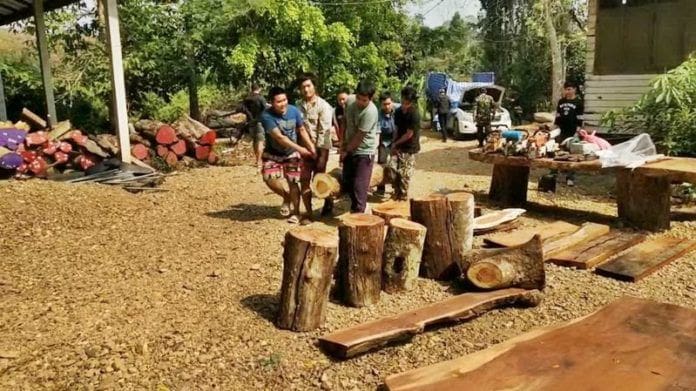 ภาพ : khaosod.co.th
นอกจากนี้ กรมป่าไม้จะขยายผลว่าขบวนการของชาวจีนรายนี้กับขบวนการค้าไม้มีค่าข้ามชาติ "มู่หลาน" หรือ น.ส.ชลิดา สุพันธมาส ว่ามีความเกี่ยวข้องกันหรือไม่ คณะกรรมการสอบข้อเท็จจริงและสอบวินัยเจ้าหน้าที่ของกรมป่าไม้ที่เข้าไปเกี่ยวข้องและส่งเสริมให้กับขบวนการค้าไม้ของมู่หลานแล้วในหลายจังหวัด อาทิ เชียงราย สุรินทร์ และอุดรธานี เป็นต้น
รายละเอียดเพิ่มเติม : workpointnews.com