Teen kills friend with homemade gun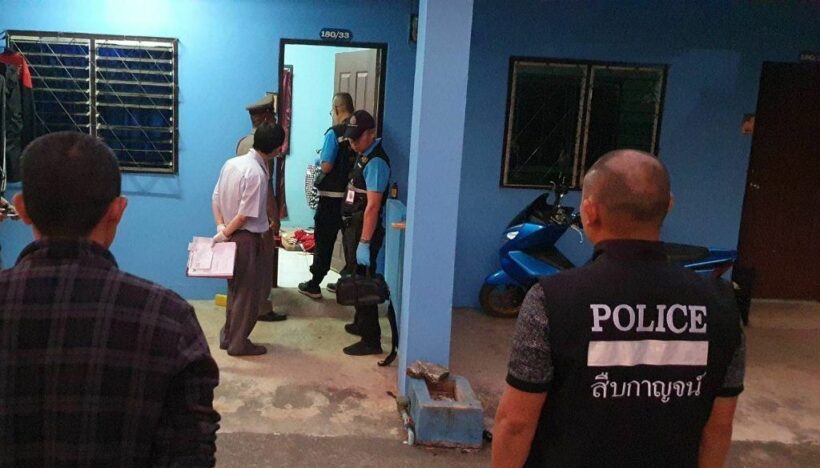 A 17 year old boy is dead after he was accidentally shot by a friend with a homemade hand gun in the western province of Kanchanaburi. His teenage friend was showing off the gun to a group of friends early Wednesday morning.
Police say the shooting was reported about 4:20am and occurred in a rented room in Kanchanaburi. Police and a doctor rushed to the scene and found 17 year old Tarin Pinroj dead on the floor in a pool of blood. He had been shot in the left cheek and the bullet went straight through his head.
18 year old Nathapas Kumkrong told police he was playing video games in the room with Tarin when they were joined by four other boys, who arrived on two motorcycles, according to Thai media.
One of the newcomers brought out a homemade gun and was showing it off. The gun went off and the round hit Tarin in the face. The four other boys fled on their motorcycles
Police Chief say the parents of the boy with the gun were asked bring their son to the police station. The 17 year old, whose name was not given, surrendered to police at 6:45am. He admitted to firing the fatal shot and said it was an accident. He says he threw the gun into the water under a bridge near a local temple.
This is the second fatal incident in a week involving a makeshift gun.
SOURCE: Chiang Rai Times
Keep in contact with The Thaiger by following our
Facebook page
.
Man claims he was attacked and robbed by "foreigners"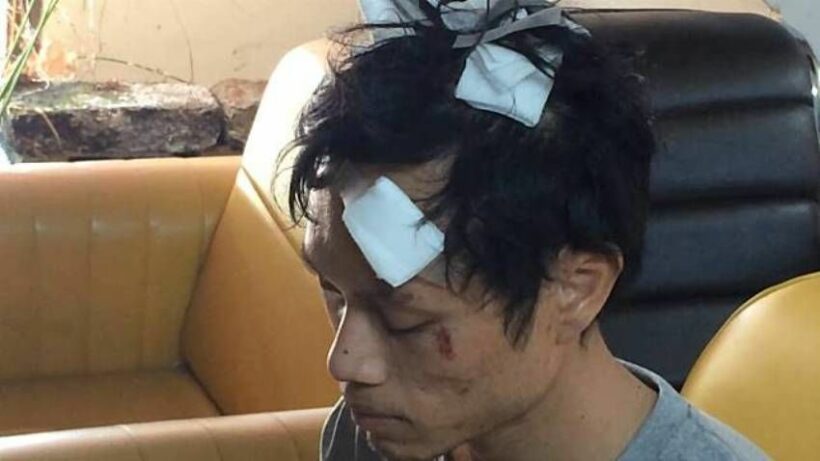 A student in Chiang Mai says he was mugged by "foreigners from Europe." Twenty-four year old Theerapat Saen-in posted his alleged ordeal on Thai social media earlier this week.
According to his post he was taking photographs at a view point on Doi Suthep when he was approached by "farangs." He says they bashed him on the head with a piece of wood before being attacking him further.
Saen-in then allegedly fled into the woods, fearing the foreigners might chase him and continue their attack. In the process, he claims, he fell down an embankment, knocking himself unconscious.
When he regained consciousness he returned to the scene to find his camera equipment missing. His tripod, backpack and money had all been taken, local media reported.
He says he got help from other tourists in the area and was eventually taken to hospital in Chiang Mai. Doctors cared for his injuries, including six deep wounds to his head. Doctors said the head wounds were consistent with an attack with a solid object and confirmed to police that, based on the wounds, the man was assaulted.
Saen-in asks for cooperation from the public, especially in the event they notise anyone trying to sell or pawn camera equipment. He has also asked anyone with information to please contact police.
SOURCE: Chiang Rai Times
Keep in contact with The Thaiger by following our
Facebook page
.
2 more suspects arrested in "wombs-for-hire" scandal
Officers of the Anti-Human Trafficking Division (ATHD) of the Royal Thai Police have arrested two more suspects in an illegal transnational commercial surrogacy ring, police said yesterday. 43 year old Kulisara Pomdet was arrested in Chanthaburi and 60 year old Jakkarat Kittiwanichkul in Chiang Mai on Friday night.
Police say the two were hired as brokers to lure Thai women to work as surrogate mothers. Jakkarat can speaks the languages of neighbouring countries and served as a translator for Kulisara during trips to those countries. A police source says the pair travelled between Thailand and Cambodia more than 100 times over the past two years.
On Thursday nine suspects, seven Thais and two Chinese, were arrested in joint raids in Bangkok, Pathum Thani and Sukhothai. They face charges of colluding in transnational criminal activities and engaging in commercial surrogacy, illegal under Thai law. The raids came after police found a gang of Chinese nationals was hiring Thai women as surrogate mothers.
The illegal surrogacy operation is believed to have started in 2012. At least 100 women across the country were hired as surrogate mothers, according to police. The surrogate mothers travelled to neighbouring countries for "assisted reproductive treatment" and returned to Thailand where they stayed until delivery. In some cases, they were sent to China, where they stayed until giving birth.
The deputy commissioner of the Central Investigation Bureau says the probe followed a tip-off from the Department of Health Service Support. Investigators questioned women in Pathum Thani province, north of Bangkok, who were hired as surrogates. They found that at least 15 babies born from assisted reproductive technologies were included in their household registrations,and that at least 50 babies from surrogate mothers had been taken out of the country. Assets seized from the nine include 16 vehicles with a combined value of 15 million baht, a house, and a Bangkok company worth about 20 million baht.
SOURCE: Bangkok Post
Keep in contact with The Thaiger by following our
Facebook page
.
Heroin smuggler busted in Chiang Rai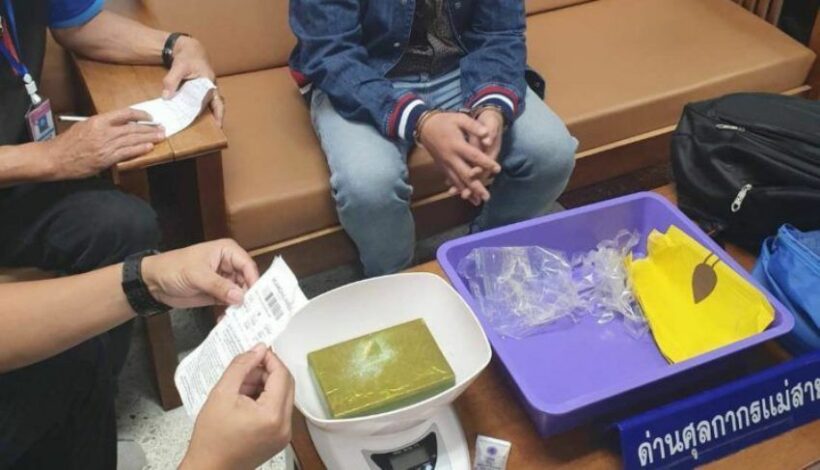 A man has been arrested in Chiang Rai's airport attempting to smuggle heroin. 27 year old Jatuporn Saeuan was searched and detained before boarding a flight to Bangkok when security officers found his behaviour suspicious.
Security officers say Jatuporn "kept wandering back and forth in front of the entrance" to Mae Fah Luang Airport, so they asked demanded to inspect his luggage. His luggage was put through the airport x-ray and he went through the personal scanner.
When he raised his arms for the scan, they notised a yellow plastic bag tucked into the back of his trousers. Security staff opened the package and found it contained a white power. Test results quickly indicated the powder was a narcotic. and security called police.
Police told Thai media that Jatuporn admitted travelling to Myanmar to buy the heroin, sneaking across the border at Mae Sai, Chiang Rai into Myanmar's Tachilek province. After buying the drug he sneaked back into Thailand with help from the dealer.
Jatuporn drove to Chiang Rai's Mae Fah Luang Airport where he was subsequently arrested. He admits he planned to sell the heroin in Bangkok.
He has been charged with possession of an illegal narcotic with the intent to sell. Under Thai law, he could face the death penalty, though capital punishment is rare in Thailand. In reality he faces a fine of up to 100,000 baht fine and/or 10 years in prison.
SOURCE: Chiang Rai Times
Keep in contact with The Thaiger by following our
Facebook page
.