Spending on Bangkok's Vegetarian Festival up 2.4% from last year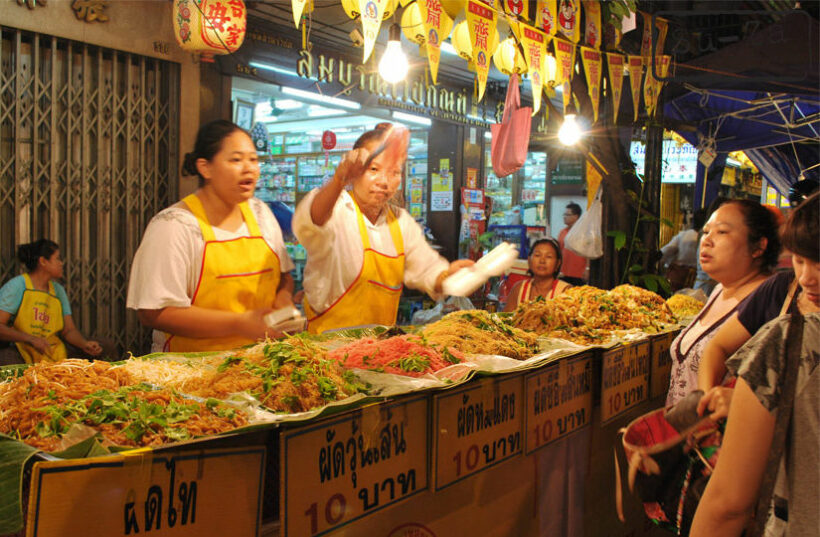 Bangkokians will spend around 4.76 billion baht during this year's vegetarian festival. Although the figure is up 2.4% from last year, the growth is weaker than that of last year because of the slowing economy prompting people to curb their spending, according to a survey by Kasikorn Research Centre.
But the annual Kin Jae festival is helping feed Bangkok residents' growing appetite for vegetarian food.
Kasikorn Research Centre also found from its survey that due to the changing market behaviour, the new generation and the elder consumers have played a more prominent role in the food market. Meanwhile, the annual vegetarian festival run in Bangkok's Chinatown until October 7.
Prasit Ongwattana, Chairman of the Thai-Chinese Association and the chair of the vegetarian festival organising committee in Yaowarat, said this year's event also celebrates the accession to the throne of His Majesty the King. The organisers at the Phuket vegetarian festival, the largest such celebration in the country, also expressed the same sentiment. The annual festival attracts more and more Chinese-descent tourist every year.
BANGKOKFire up your electric dragon. It's the vegetarian festival in Chinatown, Bangkok-style.

Posted by The Thaiger on Tuesday, 9 October 2018
One of the highlights of the event in Yaowarat is a giant bowl of "golden dragon" noodles. Chinatown's Yaowarat vegetarian festival is very much about the food and remains a big attraction during the annual festival. Yellow flags decorate the famous street with crowds of tourists and food stalls offering a variety of vegan dishes in the buzzing neighborhood.
In addition to people of Chinese descent who refrain from eating meat to purify their body and mind during the festival, many Thais observe non-meat consumption during the festival. Some people have taken up the habit of consuming vegetarian food even after the festival for health benefits, others at least until the end of October.
The growing popularity of vegetarian food provides a tailwind to the related business operators. Sales of vegetable, edible vegetable oil, soy beans and plant-based protein substitutes often spike during the 10 day festival. Food companies and restaurants also capitalise on the trend by extending their variety of vegetarian offerings by highlighting health benefits and fully nutritious qualities that their products provide.
SOURCE: Thai PBS World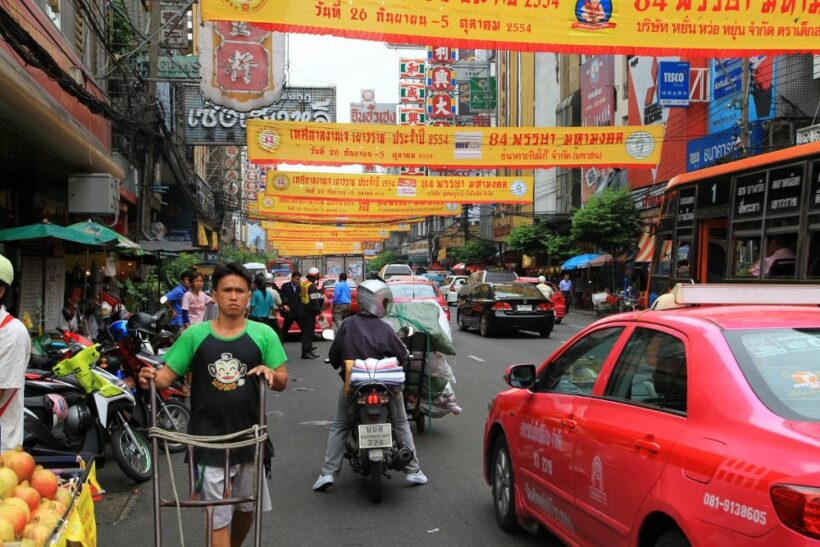 Keep in contact with The Thaiger by following our
Facebook page
.
Never miss out on future posts by
following The Thaiger
.
ลูกสาวบิ๊กตร. ร้อง ถูก ร.ต.อ. บุคคโล ข่มขืน โพสต์ประจานโซเชียล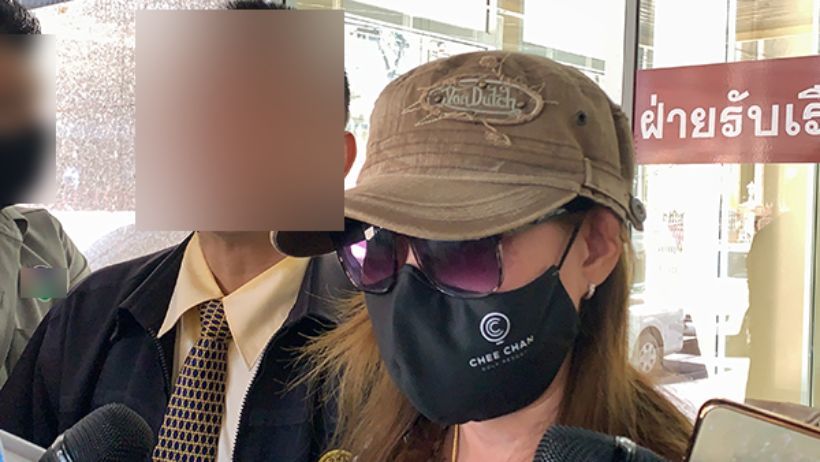 ลูกสาวบิ๊กตร. ร้อง ถูก ร.ต.อ. บุคคโล ข่มขืน โพสต์ประจานโซเชียล วันที่ 17 ก.ค. 63 น.ส.เอ อายุ 45 ปี ลูกสาวอดีตตำรวจชั้นผู้ใหญ่ นำเอกสารหลักฐานพร้อมข้อความแชทที่ถูกข่มขู่ มอบให้กับ รองผู้บังคับการฝ่ายรับเรื่องราวร้องทุกข์ สำนักงานจเรตำรวจ เพื่อขอความเป็นธรรม กรณีถูกนายตำรวจยศ ร.ต.อ. สน.บุคคโล ข่มขืนแล้วนำภาพและคลิปวิดิโอไปเผยแพร่ในโซเชียลจนได้รับความเสื่อมเสีย ทั้งนี้ นาวสาวเอเกรงว่าจะไม่ได้รับความเป็นธรรมเนื่องจากคณะกรรมการตรวจสอบวินัยเป็นตำรวจสังกัดเดียวกับ ร.ต.อ. อีกทั้ง คู่กรณี กำลังได้เลื่อนยศเป็น สารวัตร ในวาระประจำปีที่จะถึงนี้ สำหรับคดีดังกล่าวเกิดขึ้น 3 ท้องที่คือ สน.พระโขนง ความผิดเกี่ยวกับ พ.ร.บ.คอมพิวเตอร์ฯและรีดเอาทรัพย์ ส่วน สน.คลองตัน แจ้งความคดีข่มขืนเพราะห้องพักอยู่ในท้องที่ และสน.บุุคคโล ต้นสังกัดแจ้งความเอาผิดเรื่องวินัย ผู้เสียหาย กล่าวว่า เหตุการณ์เกิดขึ้นตั้งแต่ ธ.ค.62 โดยตนรู้จักกับตำรวจคนดังกล่าวจากการที่มีญาติติดคุกอยู่ในเรือนจำ จึงได้ให้ ร.ต.อ. คู่กรณีช่วยประสานเนื่องจากเป็นเจ้าของคดี จากนั้นก็มีการติดต่อกันเรื่อยมา จนกระทั่ง เมื่อวันที่ 30 ธ.ค.62 มีการนัดทานข้าวและดื่มสุราในห้องพักของตนซึ่งมีญาติร่วมอยู่ด้วยหลายคน ก่อน ร.ต.อ.จะข่มขืนผู้เสียหายภายในห้องพัก จากนั้นก็มีการนัดแนะขอร่วมหลับนอนเรื่อยมา กระทั่งตนเองทนไม่ไหวได้แอบถ่ายรูปขณะร่วมหลับนอนกับ ร.ต.อ. ส่งไปให้ ภรรยาของ ร.ต.อ. เพื่อให้สามีหยุดการกระทำแต่ทางภรรยากลับจะฟ้องข้อหาเป็นชู้ และ ร.ต.อ. คู่กรณีข่มขู่ว่าจะนำเรื่องไปบอกสามีและลูกของผู้เสียหาย ทั้งยังอ้างว่ามีเส้นสายในวงการกฎหมาย ทำให้ น.ส.เอ เกรงกลัวจึงมาร้องกับตำรวจ ขณะเดียวกัน ช่วงบ่าย น.ส.เอ จะต้องไปพบคณะกรรมการสอบวินัยที่ สน.บุคคโล ด้วย ที่มา Police News Keep in contact with The Thaiger by following our Facebook page.Never miss out on future posts by […]
Phuket has the highest coronavirus infection rate in Thailand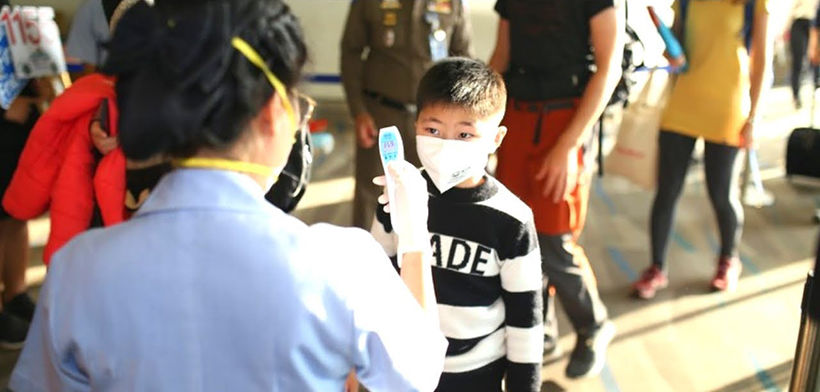 With 9 new Covid-19 infections confirmed today in Phuket bringing the total to 170, the southern island province now has the highest rate of infection in Thailand. At 38.95 per 100,000 people, Phuket health officials say the province has surpassed even Bangkok for the highest rate of infection, per capita, in the Kingdom. But, to put it in perspective, out of the island's 450,000 or so residents, 170 cases, whilst a huge concern, is still a small proportion of the island's population with most of the cases being confined to the Bangla Road area in Patong and around the Bang […]
โควิด-19: ผ้าแบบไหนเหมาะทำหน้ากากอนามัยผ้า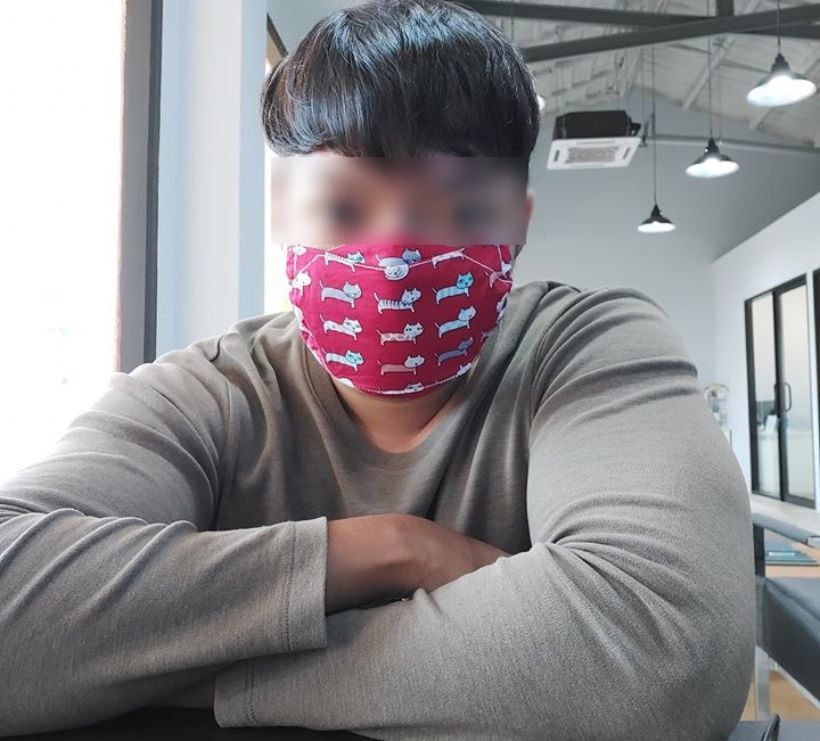 โควิด-19: ผ้าแบบไหนเหมาะทำหน้ากากอนามัยผ้า หน้ากากอนามัย โควิด-19 : เว็บรัฐบาลไทยได้เผยแพร่เรื่อง ลักษณะผ้าและหน้ากากอนามัยที่ทำจากผ้า ตามประกาศของกระทรวงอุตสาหกรรม มีอะไรบ้างนะ คุณลักษณะผ้า 1.ขอบข่าย กำหนดคุณาพผ้าสำหรับหน้ากากผ้าที่ตัดเย็บจากผ้าทอหรือผ้าถักซึ่งทำจากเส้นใยธรรมชาติ เส้นใยประดิษฐ์ หรือเส้นใยผสม และหน้าไม่ครอบคลุมผ้าที่ผลิตจากผ้าไม่ทอไม่ถํก (nonwoven) 2.วัสดุ 2.1 ผ้าทอหรือผ้าถักซึ่งทำจากเส้นใยธรรมชาติ เส้นใยประดิษฐ์ หรือเส้ใยผสม 2.2 ลักษณะทั่วไป ต้องสะอาด ไม่มีกลิ่นที่ไม่พึงประสงค์ และไม่มีลายพิมพ์ อ่อนนุ่ม ต่อผิวสัมผัสและไม่เกิดการระคายเคือง และเนื้อผ้า ต้องปราศจากข้อบกพร่องที่มีผลต่อการใช้งาน เช่นผ้าแยก ผ้าขาด ผ้าเป็นรู 2.3 น้ำหนักต่อหน่วยพื้นที่ ต้องไม่น้อยกว่า 80 กรัม ต่อตารางเมตร และไม่เกิน 220 กรัมต่อตารางเมตร 3.คุณลักษณะด้านความปลอดภัย 3.1 สีเอโช (azo dye) ที่ให้แอโรแมติกแอมีน (aromatic amine) *ต้องไม่เกิน 30 มิลลิกรัมต่อกิโลกรัม (ยกเว้นผ้าขาวและผ้าไม่ย้อมสี) *หมายถึง แอโรแมติกแอมีน 24 ชนิด (ทดสอบตาม EN ISO 14362) 3.2 ปริมาณ ฟอร์แมลดีไฮด์ ต้องน้อยกว่า 75 มิลลิกรัมต่อกิโลกรัม (ทดสอบตาม มอก. 121 เล่ม 33) 4. ความคงทนของสี (ยกเว้นผ้าขาว และผ้าไม่ย้อมสี) -ความคงทนของสีต่อการซัก (mดสอบตามมอก. 1121 เล่ม 3 วิธี (A)1) (เกรย์สเกล ระดับ) -การเปลี่ยนสี ไม่น้อยกว่า 3 -การตกติดสี ไม่น้อยกว่า 3 อ่านข่าวที่เกี่ยวข้องกับไวรัสโควิด องค์การอนามัยโลก (WHO) แนะ เมื่อไหร่ควรใส่หน้ากากอนามัย ด่วน! ไทยพบผู้ติดเชื้อโควิดเพิ่ม 60 […]