Why does everything have to happen NOW?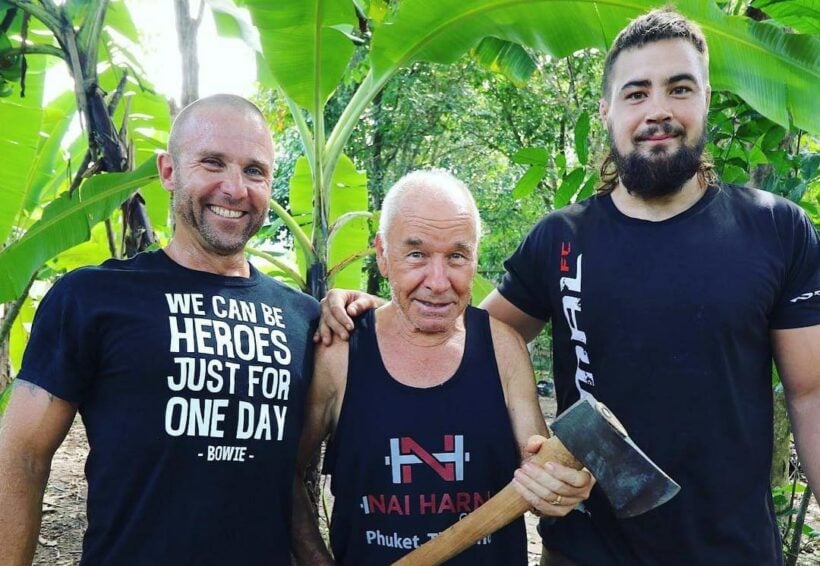 by Darren Scherbain
My face instantly lit up when Kurt told me that there were more trees for me to chop in his garden. I'll be over this afternoon I told him …. "Hold on", he continued, "it's not ready to be spilt yet."
When did getting plugged in to EVERYTHING become the required speed at which we hustle through our day? Everything has to happen… NOW!
Keeping up to speed with the THEM or THAT and so worried about falling behind can lead to more frustration and disconnection.
Here are three lessons I have learned with spending some time with Kurt in his garden:
1) Patience
You need to know when it's time to harvest and when the wood is not ready to be split. A rock solid foundation starts with the fundamentals. It's real easy to be in such a rush to get THERE. It makes no sense from a mechanical perspective to place a load on a foundation that cant support it. If you can't appreciate HERE what makes you so sure you will appreciate THERE?
2) Blisters
Success isn't getting THERE unscathed. Success is making sure that when you get rubbed you are still aligned with your integrity and values. Guess what? Trying to be perfect didn't prevent the blisters from swinging the axe. Each time we rub the blister, it causes a lot of irritation. The great thing about blisters is the formation of fortified skin. Stronger and more resilient.
3) Being Fit is Being Useful
Money is not the ultimate currency. The ultimate currency is standing in your presence and being engaged with the humanity around you. Sharing a conversation and cup of coffee with another human being. Being quiet, still and listening to another person. We talk a lot about being extremely generous with you spirit, and part of that is knowing that the art of swinging an axe is knowing when to let it rest on your shoulders and listen.
I'm extremely grateful for having some amazing men in my life who can teach me a few very important lessons of true strength.

- Darren Scherbain
Pavilions Hotels & Resorts announce two important acquisitions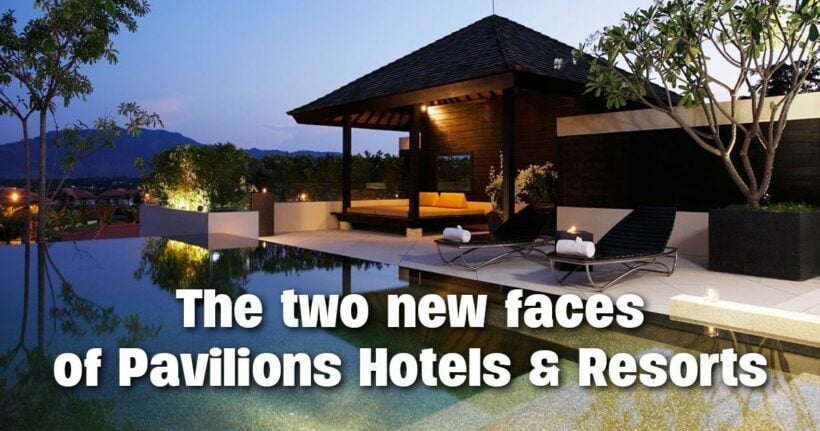 The Pavilions Hotels & Resorts has made two important appointments as it continues to expand its portfolio and strengthen its management team.
Scot Toon takes on a new role as the company's Managing Director, Asia while Tim Sargeant becomes the Director of Marketing for The Pavilions Phuket. Both are highly skilled and experienced hospitality professionals who join The Pavilions Hotels & Resorts.
"I am delighted to welcome Scot and Tim to The Pavilions Hotels & Resorts as we continue to build an outstanding team of talented individuals. We are committed to recruiting the industry's brightest professionals and I'm certain that both gentlemen will be great assets to our team," said Gordon Oldham, Founder and CEO of The Pavilions Hotels & Resorts.
"Scot is a seasoned hospitality leader and international GM with a proven track record, while Tim is a rising star who is ready to take the next step in his impressive career. I look forward to working closely with both of them," Mr Oldham added.

Scot Toon (left) Tim Sargeant (right)
Scot Toon, originally from New Zealand, had started at The Pavilions in January 2018 under a project capacity as Director Operations, responsible for a new PMS, Finance and POS system roll out across the entire group (Asia and Europe) before being appointed MD Asia. He had worked for Qantas before entering the hotel industry in 2000 at the prestigious Hayman Island resort in Queensland. He went on to work with a series of leading hospitality brands, including Stamford Hotels & Resorts and Per Aquum, managing luxury resorts in Sri Lanka, the Maldives and Malaysia.
Scot moved to Thailand in 2009 to become GM of the five-star Paresa Resort in Phuket, before he switched to Kata Rocks Resort in 2014, serving as GM of the resort and Operations Director for its management company, Infinite Luxury. He now embarks on a new phase in his distinguished career as MD Asia for Pavilions Hotels & Resorts.
"It's an exciting opportunity for me to manage and work with the talented team at The Pavilions Hotels & Resorts as we develop and grow the brand in Asia to complement the company's parallel expansion in Europe," said Scot.
Tim Sargeant is an exciting young hospitality professional with 15 years of experience. Having commenced his career in the restaurant trade in his native New Zealand, Tim became Food & Beverage Manager at The Spire, a boutique hotel in Queenstown in 2011 before moving to Thailand in 2013 to oversee the pre-opening of Novotel Phuket Kamala Beach as Marketing & Events Manager.
He joined Kata Rocks in 2016, becoming Marketing & Events Manager for the resort and organizing exclusive events. As Director of Marketing for The Pavilions Phuket he plans to introduce his fresh, dynamic approach to the resort.
"I'm thrilled to join the team as Director of Marketing and take on this new chapter of leadership. Now is an exciting time for The Pavilions Phuket and The Pavilions Group as we continue to expand globally and I look forward to delivering on our mission with the team, along with creating memorable experiences for our guests," said Tim.
In addition to its aggressive expansion into Europe with new openings in Madrid, Lisbon and Rome, The Pavilions Hotels & Resorts continues to grow and diversify in Asia. The company recently announced a new pop-up adventure travel concept in Mongolia and will combine luxury branded residences with a stylish new hotel in the popular Japanese ski resort of Niseko, Japan, scheduled to open in 2020.
To discover more about The Pavilions Hotels & Resorts, please click HERE.
Kathu Culture Street Festival coming July 27-29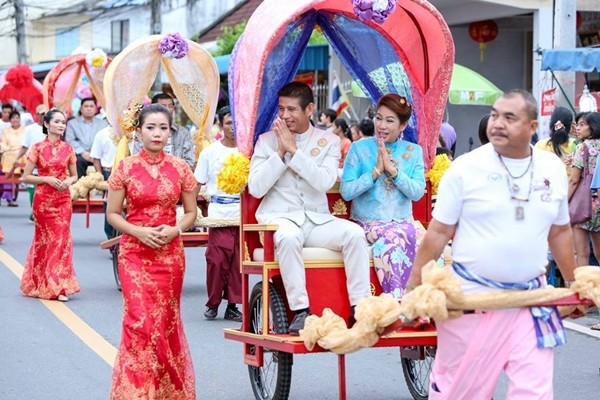 The tenth annual Kathu Culture Street Festival will take place July 27-29 and will be held on Wichit Songkhram Road, showcasing the cultural heritage of one of Phuket's oldest and most vibrant communities.
Vice Governor Snith says, "this is the second time that I have taken part in the Kathu Culture Street Festival. The festival is important to preserve Kathu's cultures and traditions, as well as to encourage locals and tourists to learn more about the area, it's history and its contribution to the growth of Phuket."
"Kathu has a long history of tin mining. The area is an important source of culture in Phuket, due to the diversity of cultures that have been present through the years. Kathy's community culture has been influenced by Chinese, Indian and Malaysian cultures."
Kathu Mayor DR Chaianan Suttikun says, "The festival was first held on 2009. Now is has been a decade that we are continuing to preserve this cultural festival."
"The festival will have local food and handicrafts available, and activities showcasing local lifestyles during Phuket's tin-mining era on six different stages."
"The festival will be held on Wichit Songkhram Road from Kathu Municipality offices to Kathu Health Centre."
Road closures will be in force during the period of the festival with detours marked for passing vehicles.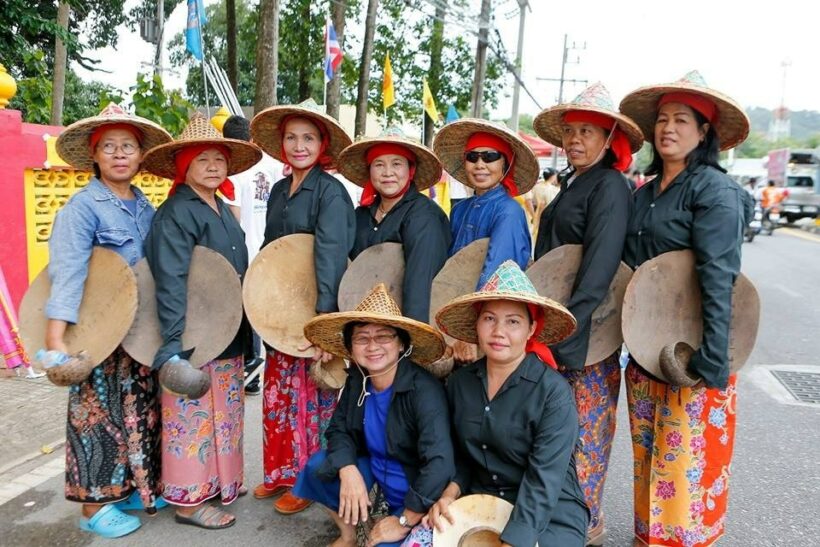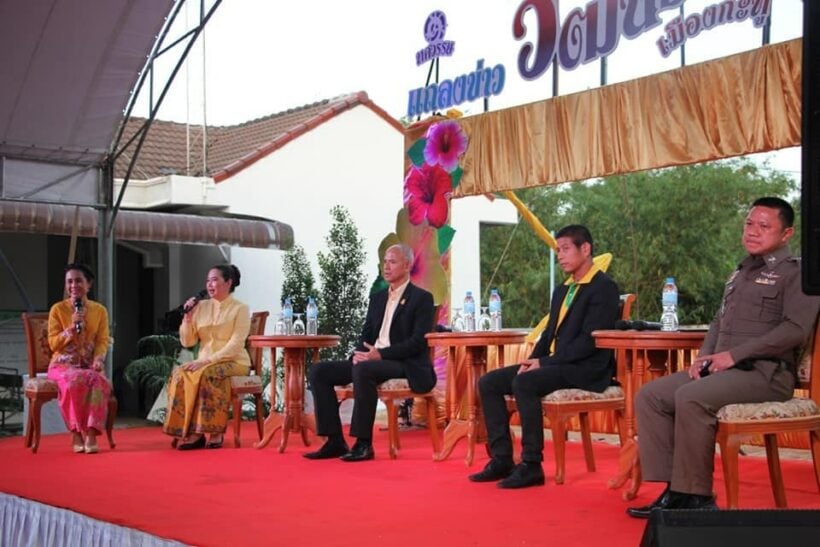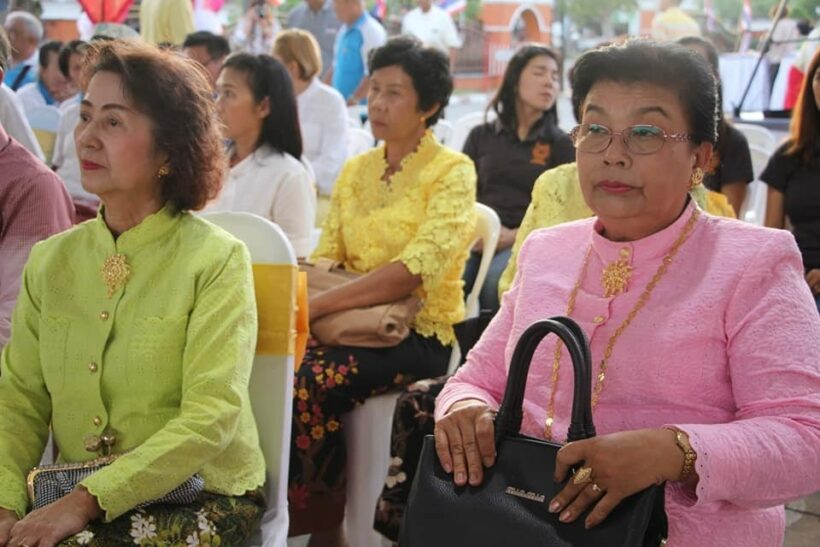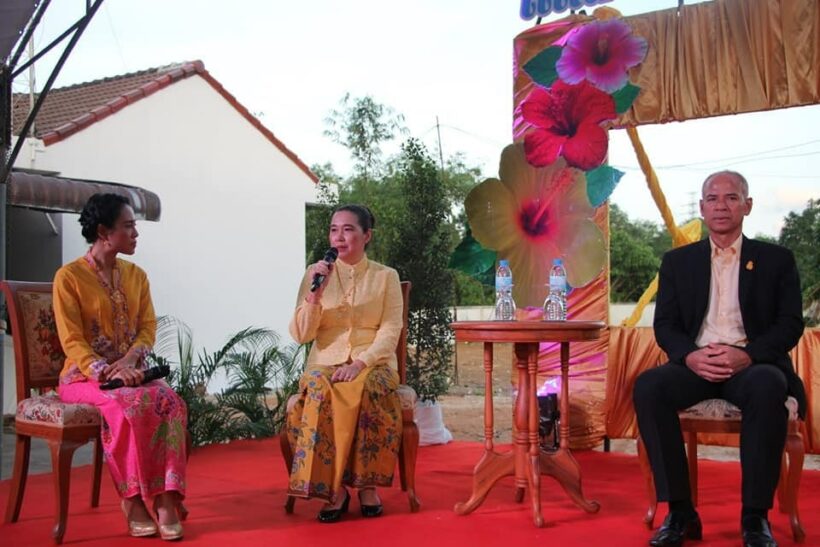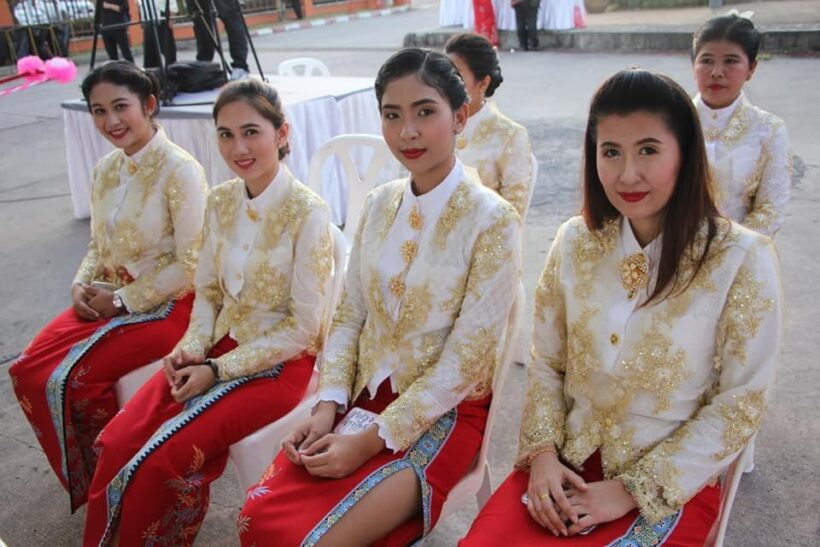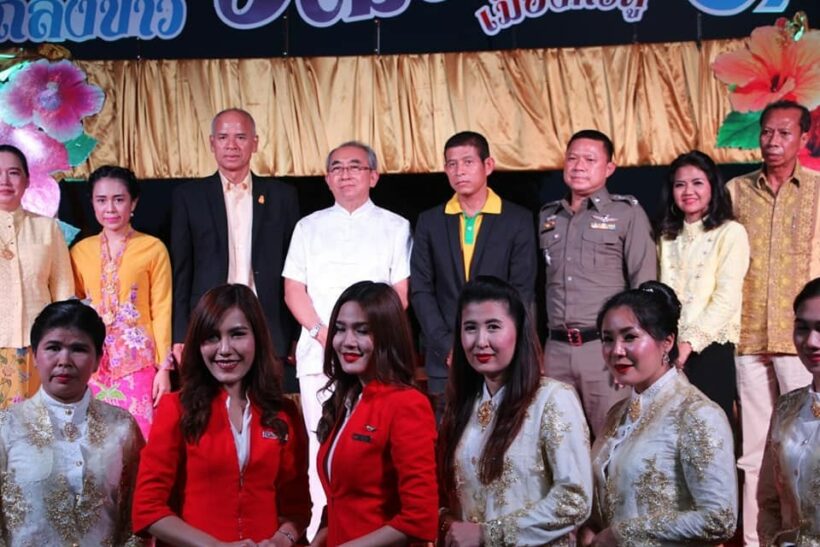 Government set to ban trans fats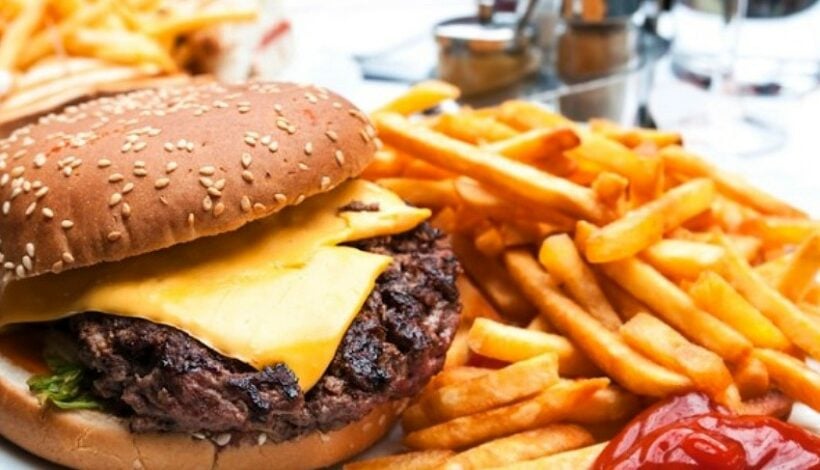 The Public Health Ministry is poised to ban the production, import and distribution of food containing trans fat.
Trans fat, also called trans-unsaturated fatty acids or trans fatty acids, are a type of unsaturated fat that occur in small amounts in nature but became widely produced industrially from vegetable fats starting in the 1950s for use in margarine, snack food, and packaged baked goods and for frying fast food. Trans fat has been shown to consistently be associated, in an intake-dependent way, with increased risk of coronary artery disease, a leading cause of death in Western nations. – Wikipedia
The order which was issued on June 13 and will become effective 180 days after its publication in the Royal Gazette cites scientific evidence that trans fatty acids from partially hydrogenated oils will increase the risk of heart diseases and stroke.  It is also associated with a higher risk of developing Type 2 Diabetes.
Common foods which contain trans fats include cakes, pies and cookies, margarine, crackers, microwave popcorn, cream-filled candies, doughnuts, breakfast sandwiches, fried fast foods, frozen pizza.
It is not known when the ministerial order will be published in the Royal Gazette.