Hair loss. Is there a real solution?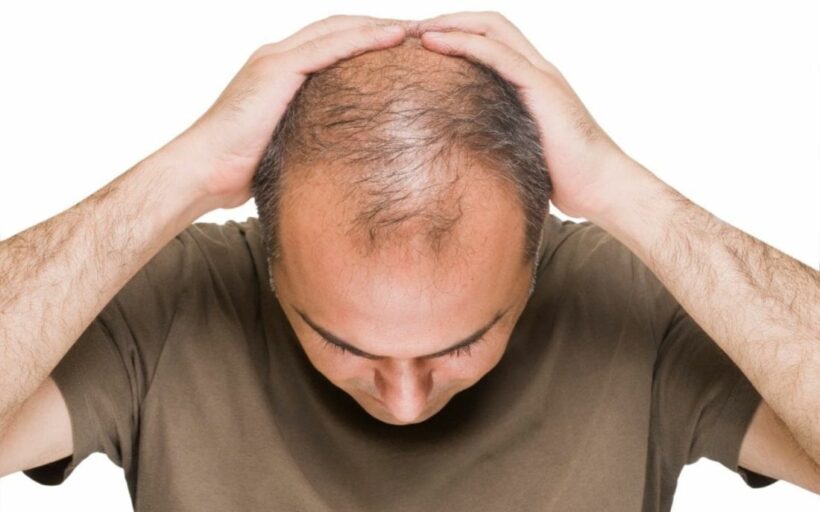 ADVERTORIAL
You can wash your hair with the latest German shampoos, you can increase your vitamin and supplement intake, you can do some creative combing. But none of this will prevent the gradual retreat of your hairline or the ever-increasing circumference of that bald-patch at the back of your head.
Genetics are genetics. If your Dad's balding, your uncles are balding and a few other close male relatives are getting a bit shiny on top, the writings on the wall. There's simply little you can do to prevent the inevitable. Up to now…
For most us, we just accept our fate and concentrate on the more important things in life – but maybe we're the guys who stopped caring after we got married. What about those who aren't married or don't even have a partner? Or maybe we really like our hair!
All is not lost, with the advances in hair transplant technology, you can join the ever-increasing list of A-listers who thought their hair transplants went unnoticed.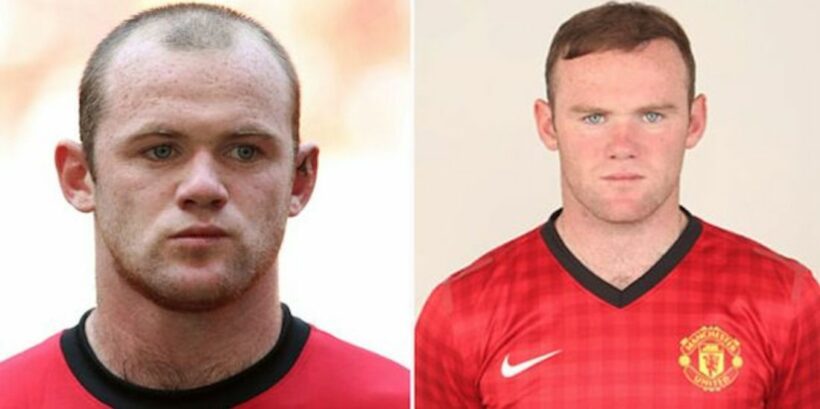 In the UK, everyone knows about Wayne Rooney and the short-lived effects of his £7,500 (290,000 baht) transplant back in 2011. Elon? Hello! Well fast forward eight years and we're living in the world of discrete Follicular Unit Extraction (FUE) Transplants.
At a very basic level, individual hair follicles are extracted from a donor area and directly inserted into the balding area, leaving no scarring. Up to 3,000 grafts can be transferred across in just a matter of hours, and the recovery takes just a few days.
If you'd ever considered doing something about your apparent hair loss but you didn't want people to pass comment, well take it from Matthew McConaughey or Elon Musk, no one cares. Lock yourself away for a week or just wear a hat! If it's the cost putting you off, then look no further, MyMediTravel has an exclusive offer of up to 3,000 grafts for just 95,000 baht in Bangkok, for a limited time only (that's right, a third of what Wayne Rooney paid).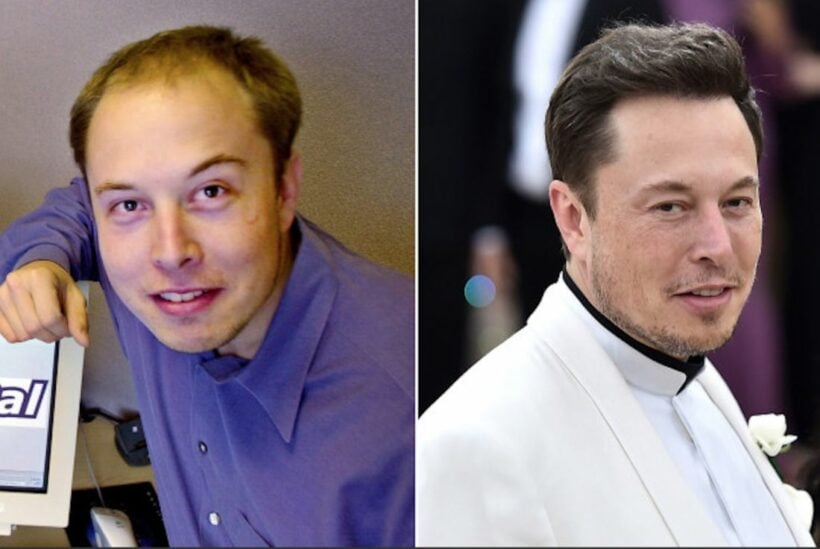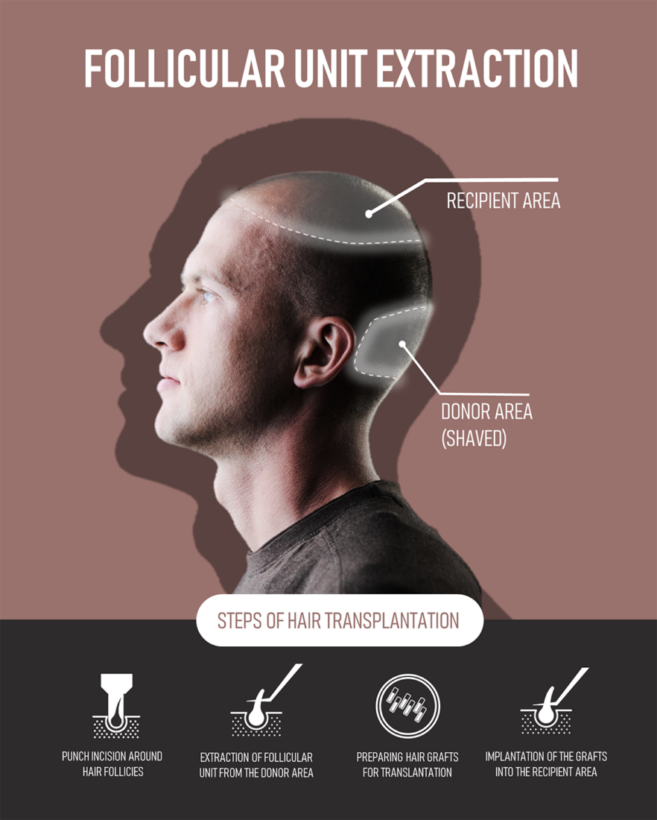 Keep in contact with The Thaiger by following our
Facebook page
.


Are you considering a medical procedure abroad? With Thaiger Medical you can research hospitals and doctors, choose a destination in Thailand or abroad, and book an appointment today.

Top 5 reasons why Aussies choose medical tourism in Thailand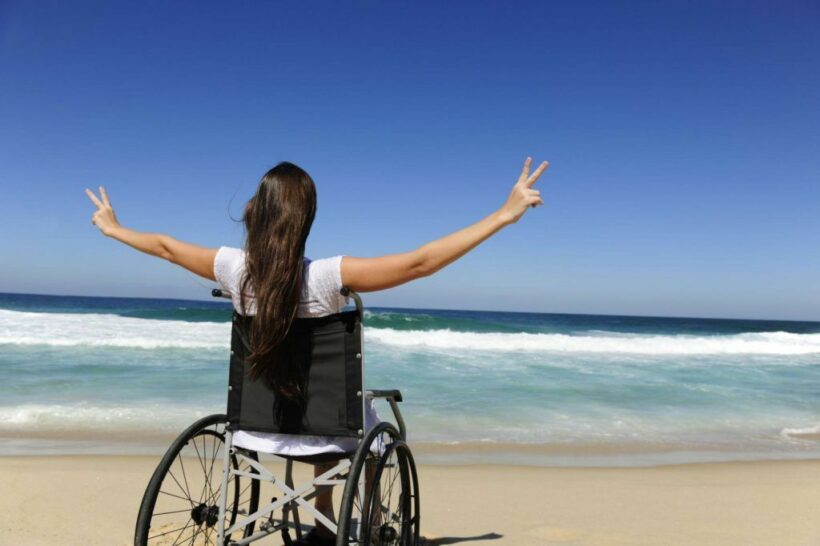 "With more than 15,000 Aussies travelling to Thailand each year for medical tourism, the country is a burgeoning market for cosmetic procedures. There are numerous Thai doctors who already have more than a 90% Australian client base. The landscape is certainly changing when it comes to price, surgical quality, convenience and post-recuperation."
Darren Lyons from medical information site MyMediTravel has seen an influx of Australian medical patients flocking to Thai destinations; from Bangkok to Phuket. And the facts don't lie.
Australians are now spending in excess of US$300 million on a variety of diverse treatments from rhinoplasty and facelifts to breast augmentation and even cardiology. Due to an ageing population and long waiting lists, many Aussies are turning to Thailand to help them achieve their healthcare goals. So, what are the five main reasons Australians are heading all the way up to South East Asia for their medical and cosmetic requirements?
1. Exclusive Hospitals
Groundbreaking technology across Thai hospitals and clinics are a real attraction for medical tourists. Heavy investment into Bumungrad International Hospital and Bangkok Hospital Bangkok in the capital makes them two of the largest private medical facilities in the country which has seen an influx of Aussie patients.
The latter utilizes Specialist Beam Surgery to treat cancer patients whilst open heart surgery is becoming popular thanks to Off-Pump Coronary Artery Bypass or OPCAB. Meanwhile, an entire sports injury rehab wing exists where a host of Australian sports stars from soccer, Aussie Rules and boxing have been successfully treated. There is even an on-site shopping center and a McDonalds!
Across the 60-plus JCI-accredited hospitals, hotel style amenities also attract Aussie patients looking for state-of-the-art medical services. Since 2013, Bumungrad Hospital has treated more than a staggering one million patients including more than 10,000 from Australia.
Catering to international patients' needs, hospital wards have transformed into plush buildings filled with luxury amenities. These feature dedicated check-in, complimentary lounges, travel agents for arranging visa extensions and boutique style rooms. Accommodation comes complete with separate living room, en-suite, kitchen and WIFI providing the opportunity for family and visitors to stay.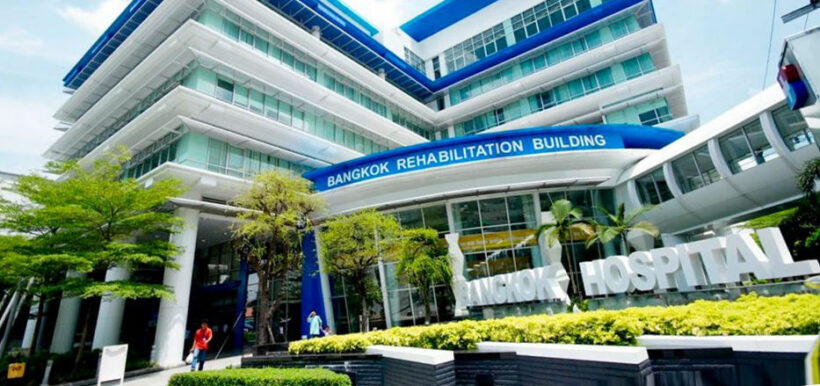 2. Healthcare Standards
Adhering to US international standards of care, Australians have realised the potential for quality healthcare in Thailand. The patient to nurse ratio is also another key factor with Australian patients receiving one nurse per eight patients compared to Thailand where it is one nurse per four patients.
3. Accessibility
Travel has never been easier and more cost-effective for Australians benefitting from direct routes to the region. Thai Airways provide non-stop flights daily to Bangkok from major cities including Sydney and Melbourne. There's also direct flights into Phuket from the east coast cities (with JetStar). Once in Thailand, international patients can select a range of affordable internal airlines offering flights to stunning beach resorts and tropical locations such as Koh Samui and Phuket.
4. Value
Enticing prices on treatment sees Australian patients save around 30%-40% across a wealth of procedures with identical medical care and drugs. With increasing competition to keep prices low, this fiercely-competitive market is a haven for patients. For example, a facelift in Australia costs around A$10,000 whilst facelifts in Thailand are priced around A$4,200.
5. Global Destination
Thailand has recently established itself as a global medical tourism destination turning over more than US$5 billion in the last five years alone. Australian patients are seeing the advantage of combining top-notch, price-busting cosmetic treatment with an unforgettable vacation that has seen half a million plus patients visit the region already.
Keep in contact with The Thaiger by following our
Facebook page
.
21% of Thai teenagers are gambling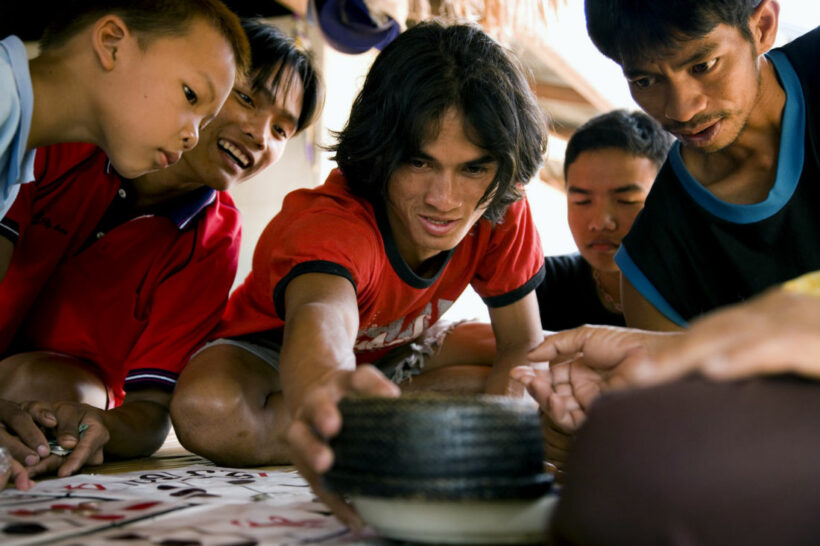 PHOTO: Gambling, local style, Rai Et, north-east Thailand – Pinterest
Early in October the Thai Health Promotion Foundation met to discuss the gambling situation in Thailand in 2019. Also present were the Centre for Gambling Studies, Stop Gambling Foundation and related groups.
The meeting was set up after a report revealed that more than half (57%) of the Thai population, or 30.42 million people, gamble. The director-general of the Centre for Gambling Studies at Chulalongkorn University shared the report, which was based on data from a survey of 44,050 people across 77 provinces.
The figure is an increase of 1.49 million people from 2017. While most Thai gamblers are of working age, 2.4% of the total were aged between 15-18 years. This means that 21% of that age group are gambling.
According to California's Council on Problem Gambling, youth, like everyone else, gamble for many reasons, including entertainment; socialisation; competition; loneliness, and boredom; to get rich quick; to impress others; be the centre of attention; make new friends, and because winning provides an instant, temporary boost of confidence.
"The California Council on Problem Gambling lists depression as one reason youth turn to gambling, noting that depression can just as easily be an effect as a cause. This is especially important to note in a country like Thailand."
In an article in The ASEAN Post, it was noted that in December 2017, Thailand's Department of Mental Health (DMH) reported that an estimated one million teenagers are believed to suffer from depression, many of whom go untreated, with two million more are at risk, making upward of three million among a population of eight million teens then.
The DMH said that stress and anxiety may affect a student's ability to concentrate and perform well at school, and they may show several warning signs, such as lack of attention, loss of interest in daily activities, lethargy, sadness, and sleeping issues.
"It is clear from studies that depression and gambling go hand-in-hand: the unfortunate case in Thailand is that it is affecting children too."
SOURCE: The ASEAN Post
Keep in contact with The Thaiger by following our
Facebook page
.
57% of Thais gamble – new report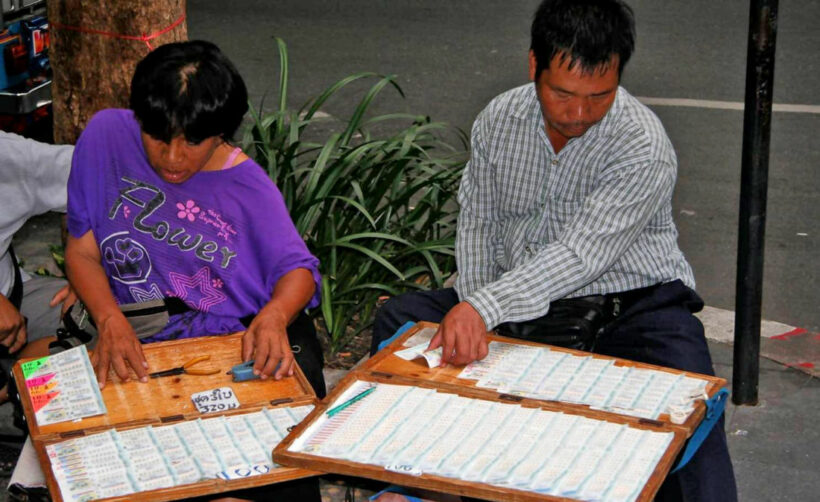 The Thai Health Promotion Foundation has hosted a meeting today to discuss the gambling situation in Thailand in 2019, as a report indicating that a whopping 30.42 million Thais, or 57% of the population, gamble. The meeting was also represented by the Centre for Gambling Studies, Stop Gambling Foundation and related associations.
The director-general of the Centre for Gambling Studies, Faculty of Economics at Chulalongkorn University, Dr Nualnoi Trirat, shared the report by the Research Centre for Social and Business Development based on data collected from a survey of 44,050 people aged over 15 across 77 provinces.
According to The Nation, the report indicates the figure of 30.42 million this year is an increase of 1.49 million from 2017 and includes 700,000 new gamblers. The majority of gamblers are of working age, according to the report.
Thai Health CEO Supreda Adulyanon said the World Health Organisation has classified gambling addiction as a psychiatric illness, which is in a group of disorders related to mental health, behaviour and neurological development. Many who are unable to stop the addiction tend to have lifelong problems, including mental and physical health complications, family debt, violence, or crime.
However, youth aged 15-18, or 733,000 young gamblers, are causing the most concern. This group is 20.9% of the youth population. Meanwhile, 3.05 million, or 46.3% of young adults aged 19-25, are also known to bet. The senior group, aged 60 and above, are also a cause for worry as around 3.35 million, or 42.2% of the senior population, love to gamble.
Government lottery, illegal lottery, betting on cards, football gambling, and the Higher or Lower card game are the top five gambling addictions. Football gambling makes the most money – 160.5 billion baht – followed by illegal lottery – 153.1 billion baht– and then the government lottery – 150.4 billion baht.
SOURCE: The Nation
Keep in contact with The Thaiger by following our
Facebook page
.