'Fuell' opens pre-orders on e-moto 'Flow'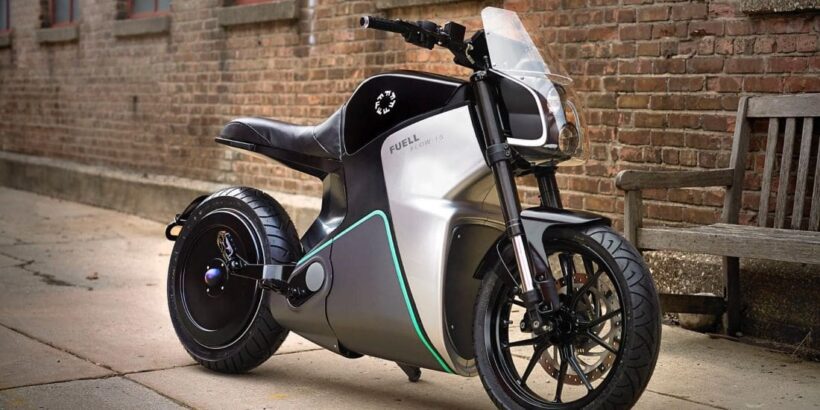 In its first foray into the electric motorbike scene, Fuell has gone for a reasonably economical build – a side-step from designer Eric Buell's race heritage (below). But despite its electric roots, 'Flow' is definitely not an around-town 'cheapie' which you have to charge three times a day. The Flow is a 180 kilogram serious bike with a chunky rear hub motor, a low-slung battery box and a waterproof and lockable storage space under its faux 'tank lid' which is large enough to store a full face helmet.
Fuell's proprietary motor comes in an 11 and 35 kilowatts size, not huge but that's continuous output, with the peak output likely much higher. The Flow makes as much torque as a Ford GT supercar with a top burst speed of 137 kph. Yikes!
Sustained top speed is just 88 kph, but the Flow will accelerate your face off to get there. We're talking 2.7 seconds for 0-100. Feel free to surprise your Thai bike boys at the traffic lights.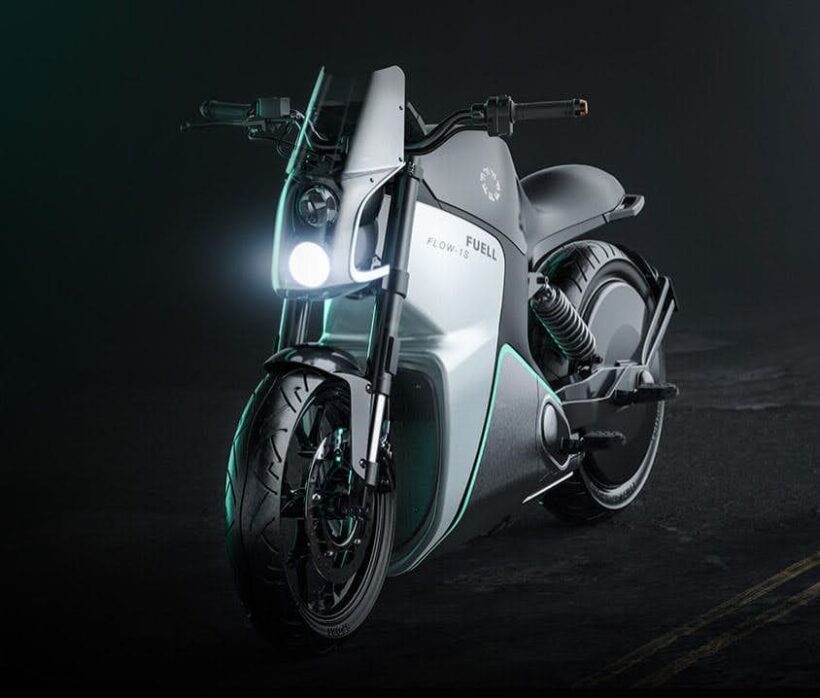 The battery gives the Flow a range somewhere around 240 kilometres for city riding which should get you through most of the week around town. A wall charge at home will take around 10 hours for a full top-up but there's a 'fast charge' accessory if you're charge-time limited.
The Flow connects to a smartphone app and has a huge touch dash but also has blind spot detection, front and rear collision warnings and a rear view camera, to go with ABS brakes and an integrated regenerative braking action through the back wheel. The Flow uses keyless ignition.
The Flow is elegant and obviously fast enough for 'around town'. But it's not the prettiest e-moto design around and the bottomline is going to scare a few… US$11,995 for the 35 kW model and $10,995 for the 11 kW version.
For this price, paired with the bike's massive torque and acceleration, the continuous cruise speeds, top speed and range aren't going to pump a lot of testosterone into the average bike boy's veins. As an electric scooter it's an expensive toy when compared to the many Chinese alternatives, albeit much, much faster and sorta cool.
But pre-orders are now open at the Fuell website for a $500 deposit. Deliveries scheduled to begin at the end of 2020.
Erik Buell started the motorcycle company that carried his name in 1983. His motorcycle designs were revolutionary, but the company folded in 2009, despite a merger with Harley-Davidson in 1993. But one thing Erik doesn't know is how to quit, and now he's back with an electric bike company called Fuell.
SOURCE: Fuell, Indiegogo
Keep in contact with The Thaiger by following our Facebook page.
Never miss out on future posts by following The Thaiger.
Ring road collapses leaving at least 10 injured in Nakhon Ratchasima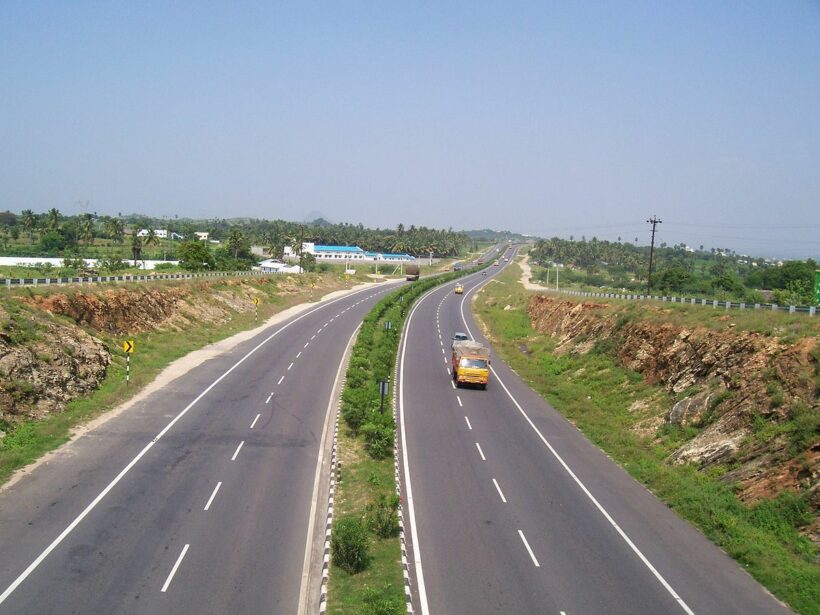 An elevated section of a ring road in the northeastern province of Nakhon Ratchasima has collapsed, leaving at least 10 workers injured. The incident occurred on Sura Narai Road in tambon Khok Sung in Muang district at around 2pm today. The injured included 1 Thai and the others Cambodian and Burmese nationals.
Most had cuts on their bodies while some had broken limbs, according to the Bangkok Post. They were sent to 3 local hospitals for care. An initial investigation found that scaffolds in which the workers were standing on to prepare the bed for paving had collapsed. The almost 15 kilometre-long road project was built to ease traffic in downtown Nakhon Ratchasima.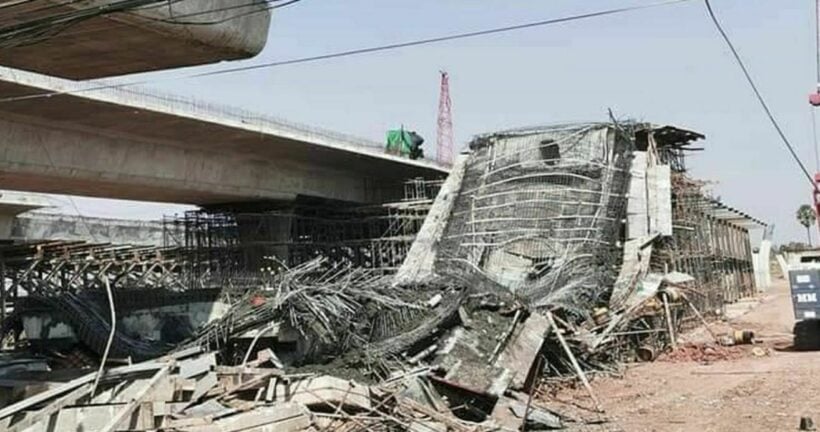 Construction for the project, which cost 1.4 billion baht, started in January of 2018. It was scheduled to be completed by January 4 of this year, but clearly missed its completion deadline date. Si Sang-Chok Chai was listed as the contractor.
Authorities say they are awaiting more information of the collapse following a full investigation, with a possibility of more injury reports to come.
SOURCE: Bangkok Post
Keep in contact with The Thaiger by following our Facebook page.
Never miss out on future posts by following The Thaiger.
Phuket national park officer fired over peeping Tom incident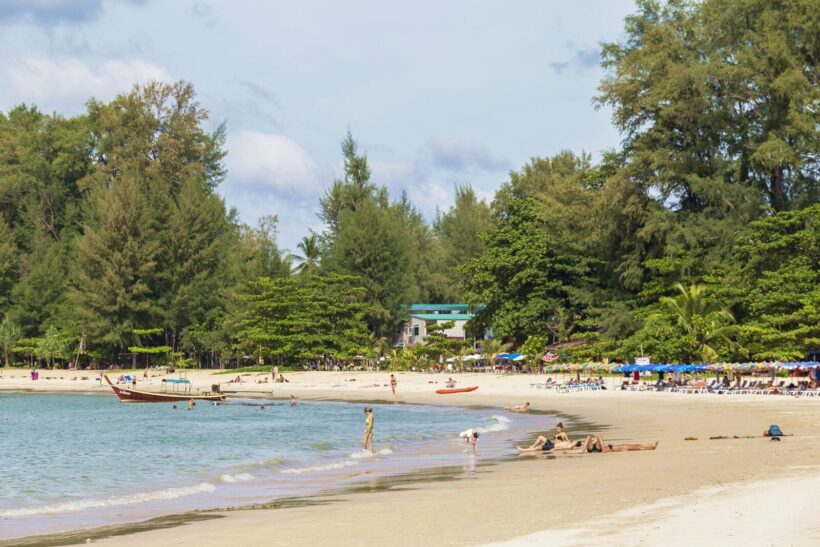 A national park officer has been fired after being accused of spying on a woman in the public toilet on January 17 at Phuket's Sirinath National Park. 28 year old Abdulrama Mahaderi, was accused by a woman named Sopita and her boyfriend Panupong Rungrueng of climbing a wall that separates the men's and women's sections of the toilet at Nai Yang beach in order to look at Sopita. Abdulrama allegedly also had his mobile phone in his hand.
Sirinath National Park Chief Pramote Kaewnam confirmed that an investigative committee had spoken to witnesses and determined that Abdulrama was guilty of "misbehaviour and improper actions."
Pramote confirmed that Abdulrama's employment contract was then terminated, effective last Wednesday, 3 days after the incident allegedly took place. On its Facebook page, the Sirinath National Park made a post about the incident.
"It has caused disgrace to the Department of National Parks, Wildlife and Plant Conservation and affected the image of the overall department."
Sura Lertthaisong of Sakhu Police confirmed that Abdulrama would be facing charges and that he was currently investigating whether a charge of "bullying in public" under Section 397 of the Criminal Code would be appropriate.
Abdulrama had previously posted on the official Sirinath National Park Facebook page that his understanding was that no charges would be pursued by Sopita and Panupong.
"The tourists told me that they did not want to press charges. They just told me that they did not want me to do anything like this again."
But after Panupong posted a photo of Abdulrama, detailing his alleged indiscretion on social media, others came forward with similar accusations.
"One group of women said that they were also spied on by this man on the toilet wall 2 months ago, but they did not report it and did not press charges – and the truth faded away as if nothing ever happened."
SOURCE: The Phuket News
Keep in contact with The Thaiger by following our Facebook page.
Never miss out on future posts by following The Thaiger.
Border districts screening cars for smuggling illegal migrants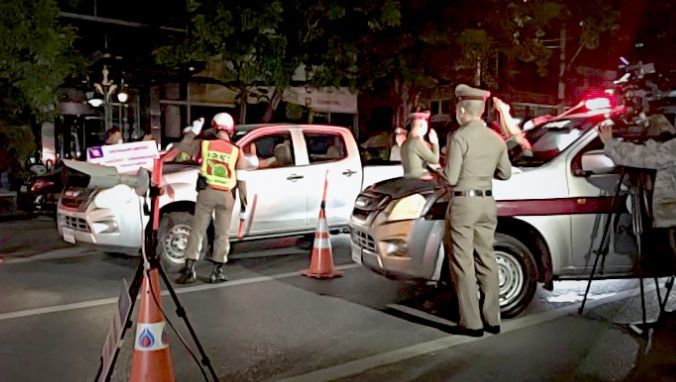 Security officers in Thailand's 3 border districts are under strict orders to screen all cars at security checkpoints for illegal migrant smuggling. The orders come after the arrests of 3 Thais who allegedly smuggled illegal migrants into the country using their own cars, with all cases being linked to each other.
The smugglers tried to escape being detected by authorities as they used their own cars instead of the typical trucks that have historically alarmed police. One of the 3 drivers arrested was 44 year old Sasiphen Sillapachai, the wife of a tambon administration organisation official in Sangkhla Buri. 38 year old Prawit Kaewdam and 40 year old Atchara Chinsoranan were the others arrested.
Sasiphen was driving a car carrying 4 migrants when she was stopped in Thong Pha Phum on Friday. Prawit and Atchara were caught at a checkpoint in Sangkhla Buri on the same day following a search of their 2 Toyota Fortuner vehicles, one with 2 illegal migrant workers and the other with 1. All of the suspects confessed to being paid 14,000 baht each to smuggle the migrant workers.
The order applies to checkpoints in Sangkhla Buri, Thong Pha Phum and Sai Yok districts, and is focusing in particularly on the Ban Namkerk and Rantee bridge checkpoints in Sangkhla Buri.
Such smuggling of illegal migrant workers from Myanmar, where nearly 140,000 Covid-19 cases have been reported, has been blamed for setting off a 2nd wave of infections in Thailand, which has seen infections more than triple over the past five weeks since the pandemic began last year.
Smuggling gangs in Kanchanaburi and other border provinces have been aided by corrupt police, local officials and military officials who look the other way. But the Covid pandemic has forced the government of PM Prayut Chan-o-cha to admit that the country has a serious problem that must be addressed.
SOURCE: Bangkok Post
Keep in contact with The Thaiger by following our Facebook page.
Never miss out on future posts by following The Thaiger.