Three alternatives to Maya Bay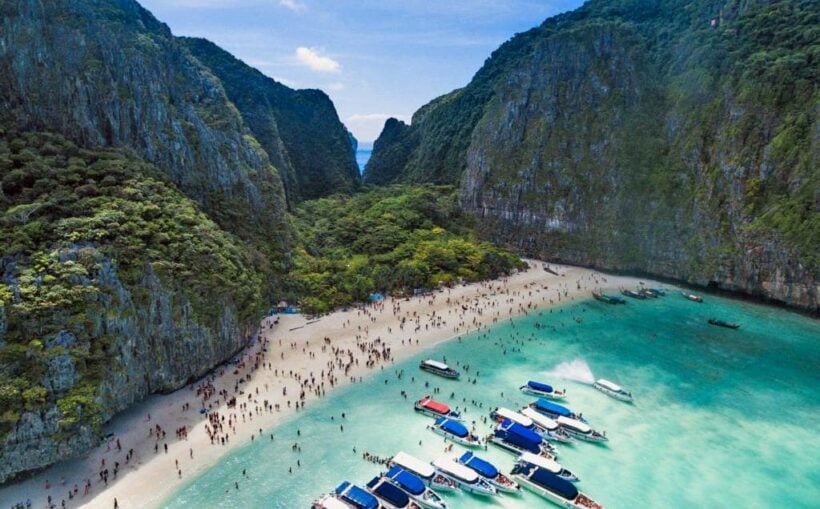 "Stop complaining and take tourists somewhere else – National Park officials."
National parks officials, looking after the Phi Phi islands, say there are plenty of other great locations to visit besides just Koh Phi Phi Ley's Maya Bay. They were responding to complaints from both tourists and tour operators.
Tour operators say that the move to indefinitely close the famous bay to tour traffic will affect their livelihood. Tourists, on the other hand, are complaining because they'd already made plans to visit the region and booked Maya Bay tours based on the information that the attraction was re-opening in November.
Songtham Suksawong, the Director of the National Parks, says there are at least three other excellent locations – Pileh Bay, Koh Hong and Lo Moo Dee Bay – equal in beauty and well worth a visit. He has suggested to disgruntled tour operators to reschedule visits to these areas and market their beauty instead of complaining about Maya Bay's ongoing closure.
He also dismissed any rumours that they'd capitulated to demands from tour operators and would re-open the Bay on November 1.
The local National Park agency that controls the Koh Phi Phi archipelago is going to promote the other three destinations whilst setting limits on visitor numbers as it grapples with controlling the future of tourism to the fragile eco-system.
Maya Bay exploded onto the world's tourist map following the 2000 Hollywood film "The Beach". Adding to the location's popularity was the rise of Chinese tourism over the past 5 years. Maya Bay was one of those 'must see' locations and tour boats were delivering up to 6,000 people a day in the year before the bay would be closed down to tour boats on June 1.
Officials say that tourists were unwittingly killing the attraction with love, trudging sand from the beach back onto boats which would wash off onto the frail corals underwater. The beach was also disappearing under the weight of so many tourists.
Keep in contact with The Thaiger by following our
Facebook page
.


Looking to jettison some items before jetsetting away or chartering a yacht? Look no further than Thaiger Classifieds where you can find and post items, work, property and more for free. Be sure to check out YonderTours for things to do in Thailand and tours across the country.

Read more headlines, reports & breaking news in Krabi. Or catch up on your Thailand news.

Four metre, 15 kilogram king cobra found in a Krabi village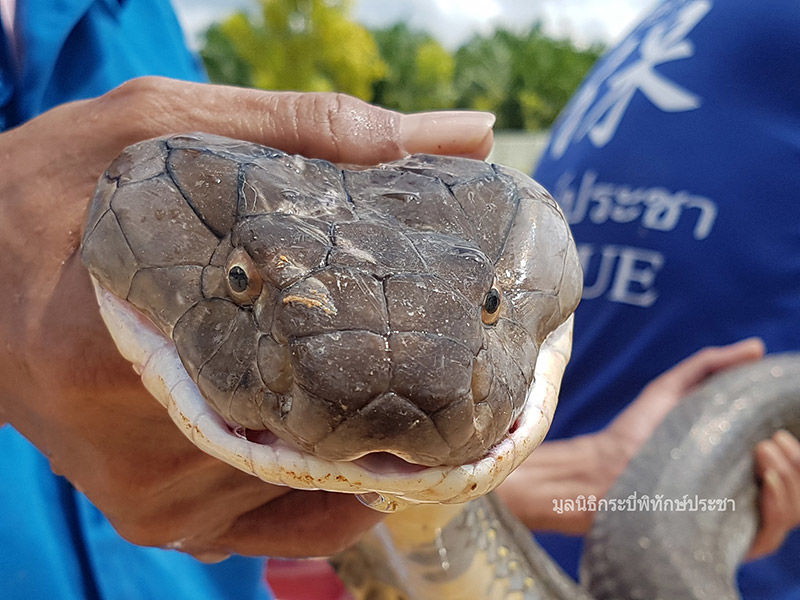 PHOTOS: Kapook.com
On October 13, Krabi Pitak Pracha Foundation, a local volunteer rescue team, received a report requiring (probably screaming) for help from a house project security guard to help catch a 'big snake' that lived inside the drain of the village.
Kapook reports that the rescue team arrived at the village where the security guard guided them to the drain. They even prayed with the land spirit to bless them on the job ahead of them before entering inside the drain.
They explained that it was difficult and dangerous job, had to be very careful and move fast. They finally found the snake and it took about an hour to catch the giant reptile. The rescue team said that the snake is actually a king cobra that was four-metres long and weighed 15 kilograms.
Meanwhile, the village security guard said that the king cobra had lived inside the village drain for a while and sometimes came up above ground and the village's public area,s which frightened the residents, so he had to reach out to the rescue team for help.
SOURCE: Kapook.com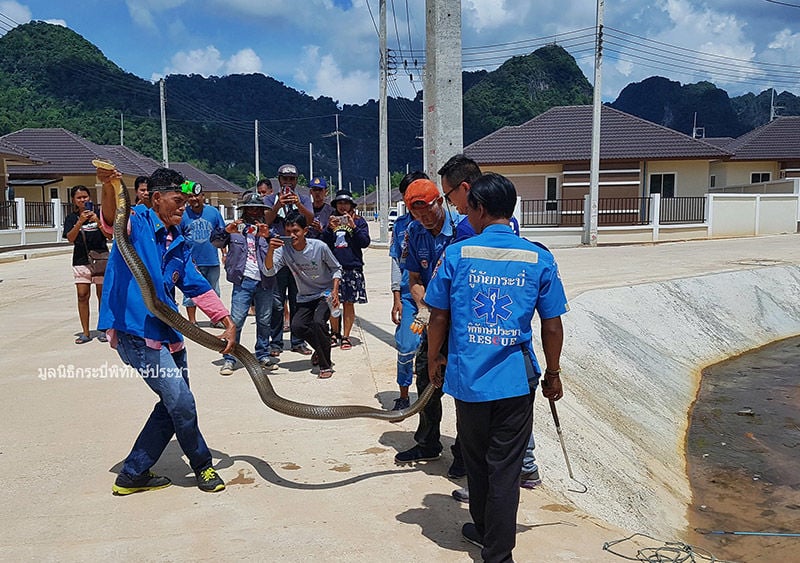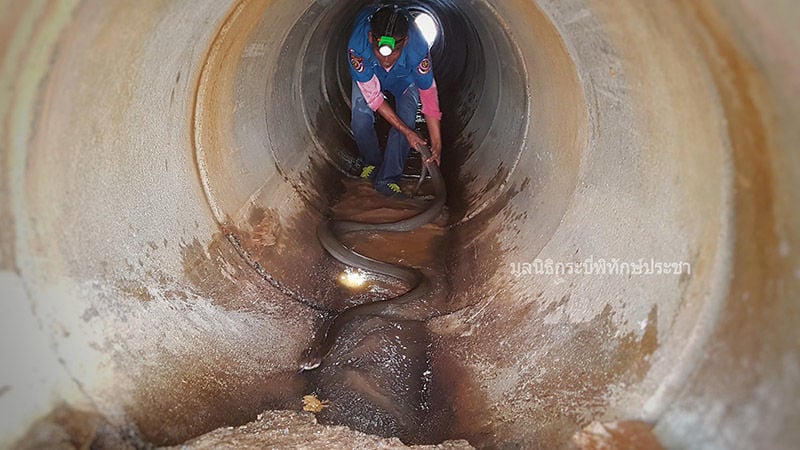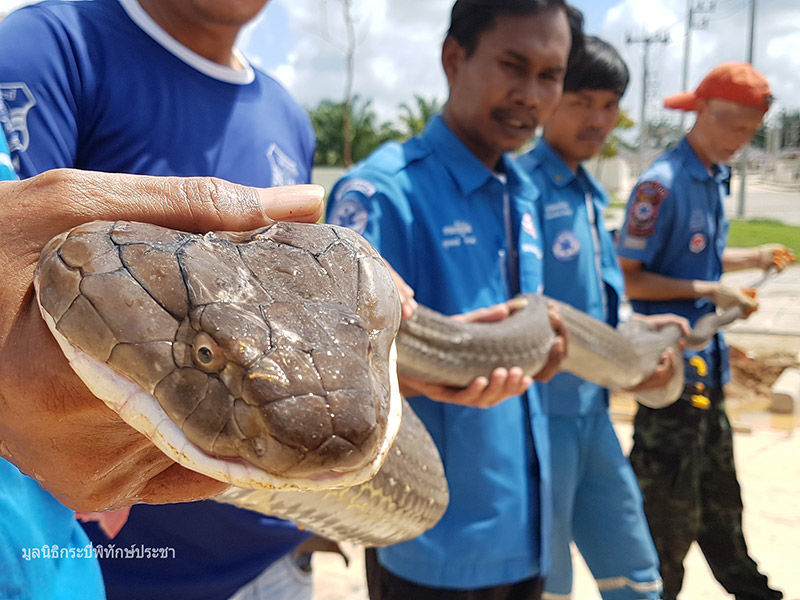 Keep in contact with The Thaiger by following our
Facebook page
.
Thailand's Maya Bay recovering well but no date set for re-opening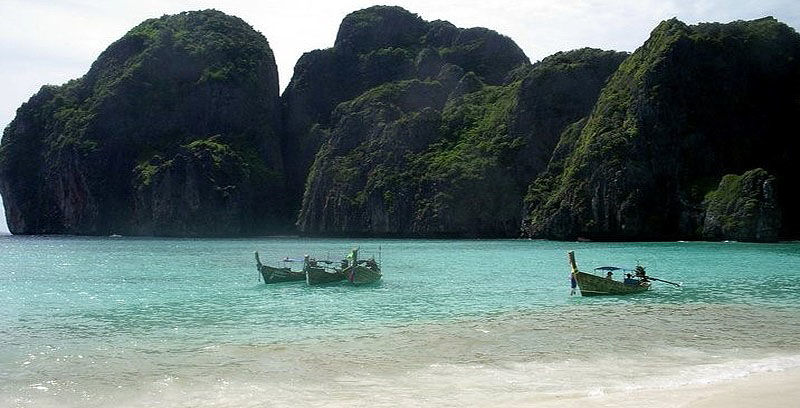 Renowned marine biologist Thon Thamrongnawasawat says Koh Phi Phi's Maya Bay is showing good signs of recovery, having been closed to visitors for over a year now.
"After being closed for many months to facilitate natural restoration, the beach's green forests have started to recover and coral reefs in the bay area have also been showing recovery and these are encouraging signs."
A report in The Nation says Maya Bay's coral reefs and ecosystems have been revived, with photos from the marine national park operation centre depicting a shark swimming in clear water, surrounded by colourful coral reefs.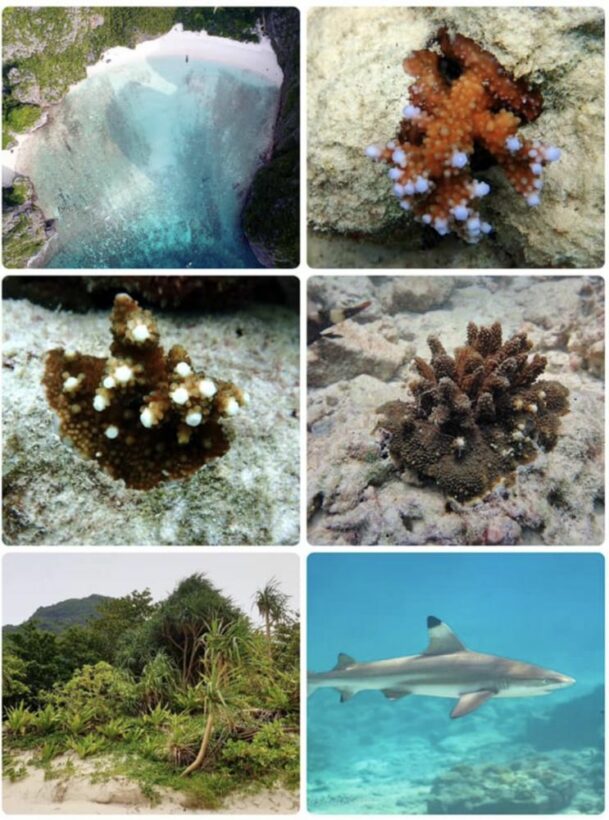 PHOTO: Thon Thamrongnawasawat and the Marine National Park Operation Centre
A date has not yet been confirmed for Maya Bay to re-open to visitors, and while Thon has praised the work of all parties involved in the bay's rehabilitation, floating garbage remains a threat to coral reefs. However, he adds that officials and volunteers continue to monitor the reefs and remove debris.
Plans are afoot for a visitor walking trail to ensure trees are not damaged, along with a new boat pier and a ticket booking system with a strict limit on numbers.
Writing on Facebook, Thon refers to the growth of diversified coral reefs, blacktip reef sharks swimming freely, and beach forests turning green.
"This is the mission for the future to ensure that later generations would not condemn us (for destroying nature)".
While refusing to speculate on when the bay might re-open, he hints that it won't be far away, saying "new hope is approaching".
Although excited about the improvements, some social media users suggest that Maya Bay should remain closed for a few more years, or forever. The demands from local tourism bodies make the former much more likely than the latter.
SOURCE: The Nation
Keep in contact with The Thaiger by following our
Facebook page
.
'Krabi Premium' launched by the Tourism Authority of Thailand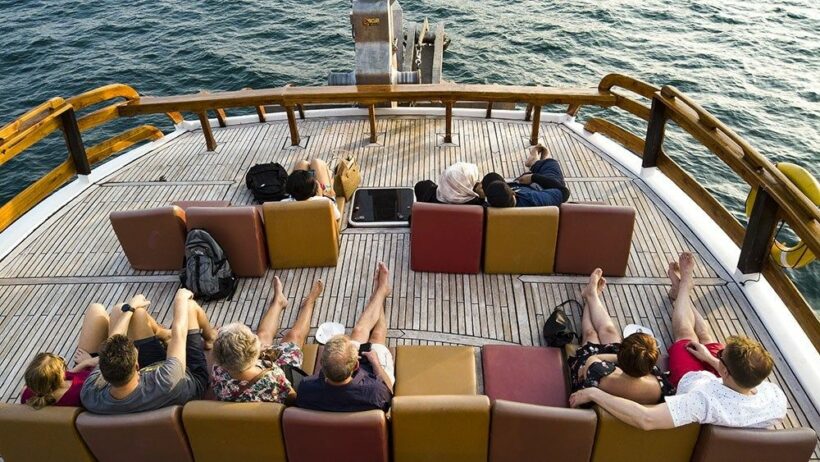 PHOTO: Sunset Cruise at Nam Mao Bay, Krabi – TAT
The Tourism Authority of Thailand Krabi Office is launching its 'Krabi Premium' marketing concept aimed at delivering 'the best of the best' of the southern Thai province.
The TAT says it will offer "meaningful experiences to tourists" to hopefully stimulate spending and generate additional revenue for local communities in the province. The initiative also aims to promote responsible tourism while encouraging the exchange of ideas between the locals, tourists and tourism operators on how to promote the concept both locally and to domestic and international tourists.
Apichai Aranyig, Director of the TAT Krabi Office, said the 'Krabi Premium' concept started off as a project to entice more domestic tourists, both Thai and expatriates living in Thailand, to Krabi through the launch of the 'We are Krabi' promotion.
"The concept is now expanding to cover all potential markets. Through partnerships with tour operators and hotels, international tourists will know more of what can be experienced in Krabi while Thai tourists will know they are welcomed all-year round. This averts misconceptions that hotels and tourism operators in Krabi only want Thai tourists during the low season,"
"The concept is also meant to encourage hotels, tourism operators and Krabi locals to be good hosts and treat tourists like family members coming for a visit. By viewing tourists this way, they will want to make sure all visitors have memorable experiences."
According to Mr. Apichai, the concept is not about selling high-end or expensive products, but is focusing on promoting experiences based on the treasures of 'Krabi Premium: Emerald of the Andaman' whereby emerald represents lush green forests, mountains and islands as well as the turquoise of the sea.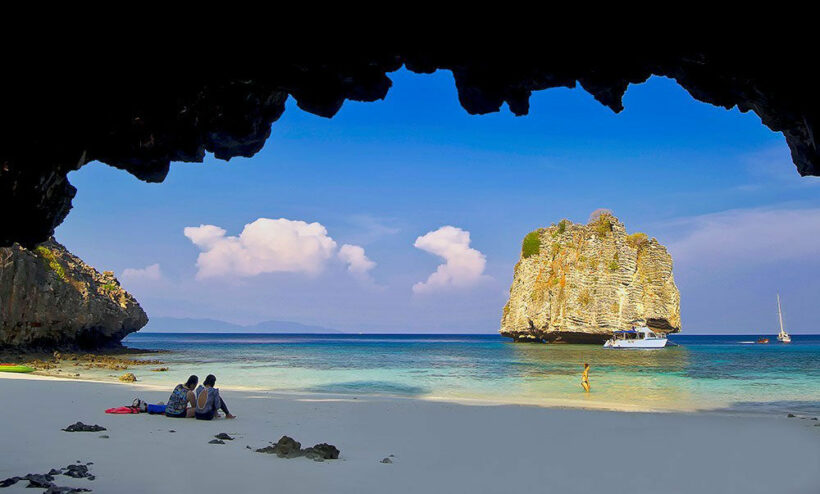 Hin Ha Luk Island, or Ha Island or Tuk Narima Island, is the group of five islands in Mu Ko Lanta National Marine Park, Krabi – TAT
The line-up for Krabi Premium includes…
Attractions: Krabi boasts 154 islands plus three national parks including Hat Noppharat Thara-Mu Ko Phi Phi National Park as well as five unique local communities.
Accommodation: Krabi is home to multiple world-class hotels, and more importantly, many hotels in Krabi are known for their eco-friendly operations.
Thai food: this category lists authentic Krabi dishes and where to find them plus top restaurants and eateries.
"Krabi is a cultural melting pot where people of different ethnic origins and beliefs co-exist in harmony. Tourists – domestic and international – can learn more about Krabi's history while experiencing the provincial way of life at the five local communities who are ready to welcome visitors with open arms."
In addition, Krabi is known for its environment-friendly, sustainable tourism values and is seen as a model ecotourism destination. In 2018, Krabi received 'Global Low-Carbon Ecological Scenic Spot' honours at the 2018 Annual Session of Global Forum on Human Settlements and Sustainable Cities award ceremony, UNESCAP.
Krabi has also championed its campaign for 'no single-use plastic, no foam containers' for over a year. This was practiced at several events including at the recent Krabi Naga Fest where vendors opted against single-use plastics while using solar energy or biodiesel fuels for electrical generation.
SOURCE: Tourism Authority of Thailand
Keep in contact with The Thaiger by following our
Facebook page
.