The new visa-fee waiver working in the north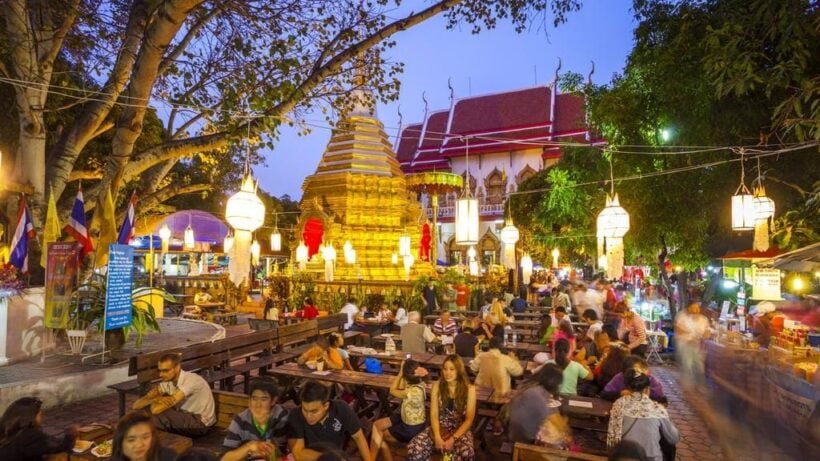 According to the National News Bureau of Thailand, the new visa-fee waiver is working. Well, in the northern provinces anyway.
The northern provinces are reporting an increase in the number of foreign visitors, thanks to the government's free visa on arrival campaign.
Wiwat Piyawiroj , Executive Vice President of Commercial at Thai Airways, says the free visa on arrival scheme for 21 nationalities has boosted the number of foreign visitors in Thailand's north, particularly in the tourist cities of Chiang Rai and Chiang Mai.
He notes that more Thai Airways flights have been booked by Chinese passport holders as many of them will be celebrating the Loi Krathong Festival and the western New Year in Thailand.
Another contributor to the increase in the number of foreign visitors is the secondary destination campaign which offers tour packages to lesser-known attractions, according to Wiwat.
He added that Thai Airways is conducting a feasibility study on its return to the US market with a possibility of adding direct flights to American cities, following a report that the Federal Aviation Administration (FAA) is planning to upgrade the Thai aviation sector to Category 1.
Thailand was downgraded to Category 2 in 2015 because of its failure to comply with international safety standards. The downgrade prohibited Thai carriers from adding new routes or expanding existing services to the world's top aviation markets such as to the US.
SOURCE: National News Bureau of Thailand


Looking to jettison some items before jetsetting away or chartering a yacht? Look no further than Thaiger Classifieds where you can find and post items, work, property and more for free.

Read more headlines, reports & breaking news in Chiang Rai. Or catch up on your Thailand news.

UK backpacker needs 1.5 million baht for hospital bills and to fly home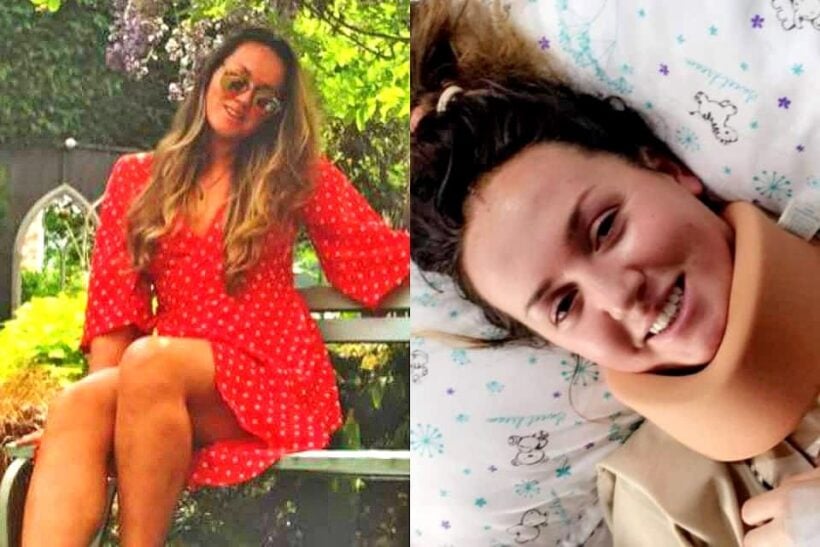 24 year old Sophie Wilson, who has broken her neck in an accident, remains in a Chiang Mai hospital and has to pay £60,000 for hospital bills and to fly back to the UK.
inews.co.uk reports that Sophie was injured after diving into a swimming pool and misjudging the depth. She was fished out of the water on December 1 by a fellow traveller. She was then rushed to hospital, unable to move or feel her legs.
Her head wound was stitched up at a local hospital and then was transported to another hospital "in agony" without any pain relief, she claimed.
Her family say it was "touch and go'" whether she would survive. Her parents, John and Jane, flew to Thailand immediately. When they arrived they were told that Sophie would likely never walk again.
The former UK coffee shop manager has now had two successful surgeries and is making progress. She is now able to move one arm and is breathing on her own, but she still cannot move her legs.
Sophie's medical bills have so far come to 1,556,000 baht (£37,600). Adding the cost of flying her home with medical support will come to around £60,000.
Her family have launched a GoFundMe appeal in a desperate bid to raise the amount and get her back home.
She had taken out travel insurance but she said the firm has refused to pay out because they deemed her injuries were a result of "a reckless act".
"It is heartbreaking as I previously led a very active life style and the doubt of whether I will be able to walk again is hard to take, " said Sophie from her hospital bed.
"But I believe that being negative will only make things harder. I'm lucky to still be here."
"Initially I was in shock, I never had any reason to believe the pool to have been so shallow as people were jumping and diving in before me. I never lost consciousness. I couldn't feel my body, just excruciating pain in my neck. I remember saying that I couldn't feel my legs."
When she was moved to the Chiang Mai Ram Hospital, Sophie's friends claim the hospital would not perform surgery until Sophie's family had guaranteed payment.
The Wilson family were able to arrange the guarantee and Sophie had two operations that took a total of 10 hours, which are said to have maximised her chances of recovery.
"I had no idea I was in a private hospital until around five days into being here," said Sophie, who explained it's hard to understand her doctors because of the language barrier.
"Insure and Go (the insurers) sent an investigator to my hospital bed and then told me they wouldn't pay because my diving was a reckless act.
Sophie's sister Georgina, a 25 year old PE teacher, who set up the fundraising page, told I that her sister was "the bravest" person she knows.
"She's is so happy and bubbly and still smiling despite what's happened to her."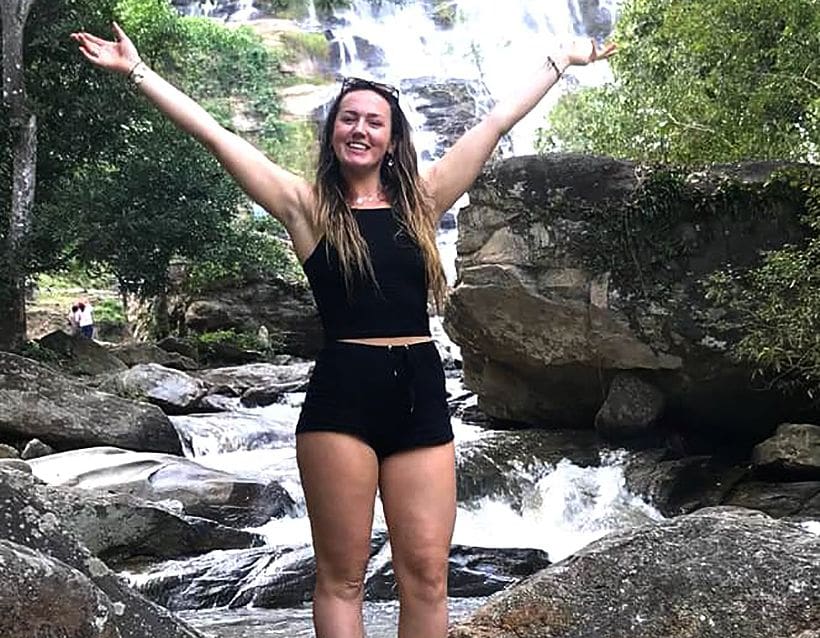 PHOTO: Sophie Wilson
SOURCE: inews.co.uk
Toxic free school lunches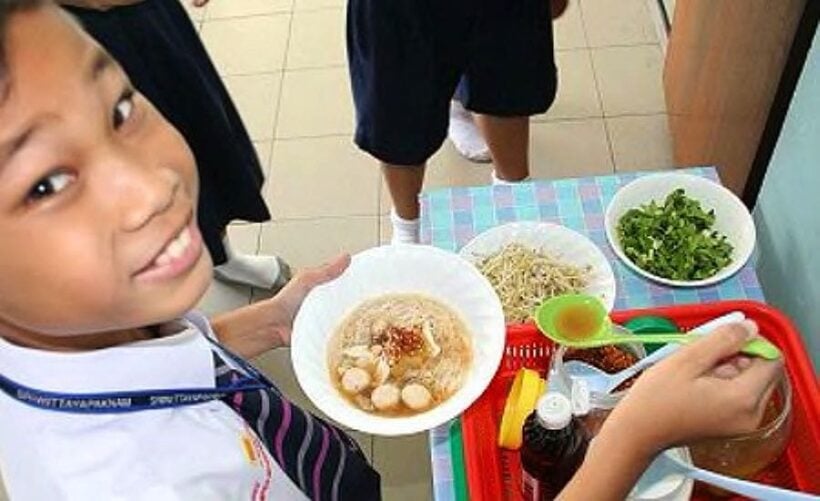 "Meat balls and sausages used in student lunches were also found to be contaminated with borax and formalin."
A major study has been released researching contaminants in vegetables used in the state-sponsored school lunch program. You'd hope that the lunches were fresh and nutritious, right?
Instead, they were dangerous.
Vegetables and fruits found in lunches for students under the government's free lunch program are almost 100 percent contaminated with pesticides and 99 percent of the urine samples from students and teachers in four provinces were tested with organophosphate, a deadly toxic pesticide that can attack the nervous system.
The alarming findings were the result of a research jointly conducted by Thai Education Foundation, Thai Health Promotion Foundation, Field Alliance of Chiangmai University and Greenpeace Thailand between July 2017-October 2018 on student lunches in 55 schools in Chiang Mai, Pathum Thani, Sakon Nakhon and Phang-nga provinces.
Vegetables, widely used in student lunches which were tested, include carrot, cabbage, Chinese cabbage, kale, long bean and tomato.  However, only two types of chemicals were tested – organophosphate and pyrethrum because organophosphate are widely used in insecticides for fruits and vegetables.
Thai PBS reports the the Thai Education Foundation secretary-general Marut Jatikate said that the most alarming findings appear to be the organophosphate residue found in 99 percent of the 436 urine samples from students and teachers in the four provinces.
Organophosphate poisoning symptoms include increased saliva and tear production, diarrhea, vomiting, small pupils, sweating, muscle tremors and confusion.
He said that the tests this time focused on two chemicals – organophosphate and pyrethrum – but they should have covered more toxic chemicals.
Nevertheless, he said findings from this research would be sent to the schools and parents of students in order that they would change the menu of student lunches but switching from mass-produced vegetables and fruits to organic vegetables and fruits which should be safer.
Besides the unsafe fruits and vegetables, Mr Marut said meat, meat balls and sausages used in student lunches were also found to be contaminated with borax and formalin.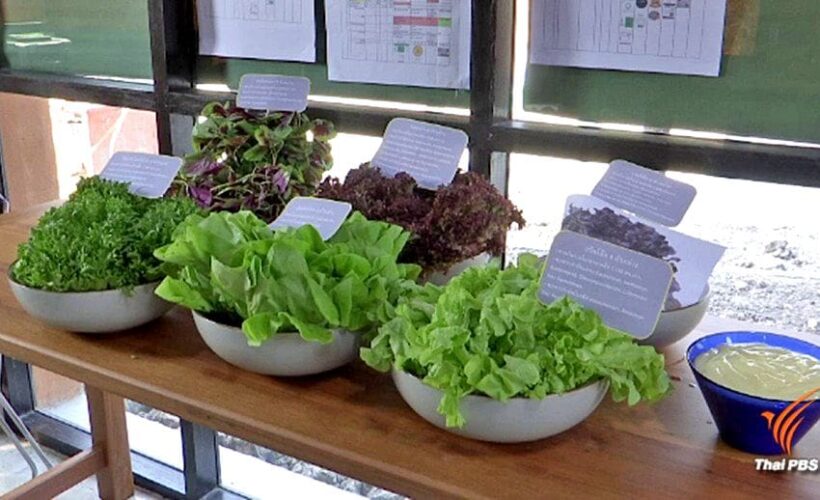 ORIGINAL STORY: Thai PBS
Noodle sellers dodging police bullets in Chiang Mai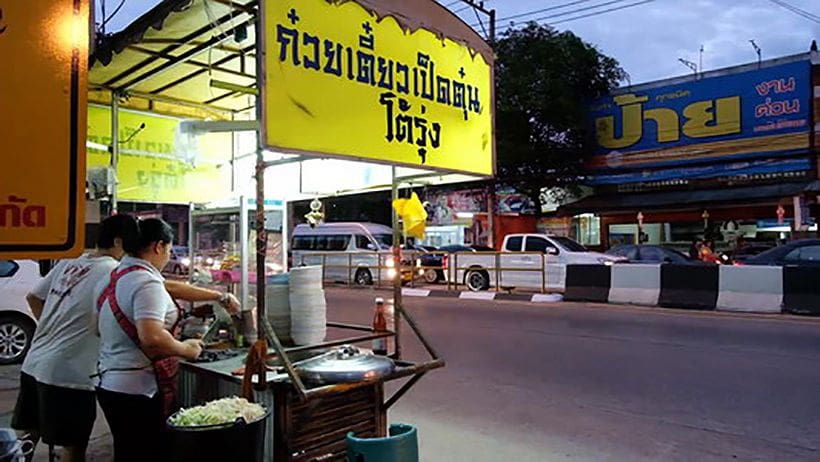 PHOTOS: Manager Online
When people fire guns, the bullets that miss still end up somewhere. Like into the cooking pot of a surprised noodle seller in Chiang Mai!
The man selling noodles was working the late night shift on a road leading to Mae Rim, according to Manager Online. He had a very lucky escape after a bullet shell-casing hit a pot lid that he was holding at the time.
Police from the Chang Pheuak station had opened fire on a motorist who failed to stop at an alcohol checkpoint at 2 am on Tuesday. Natthawut, the younger brother of the noodle seller, jumped onto his Facebook page to take aim at the local police and their stray bullets.
Police contacted the pair later and claim that 'all was settled amicably'.
"The police were just doing their job", said Natthawut, according to the Manager Online article.
They agreed that the path of the bullet was not directed towards their noodle stand.
In other news, make sure you stop at police checkpoints!
SOURCE: Manager Online