Thais travel more, but not too long – Visa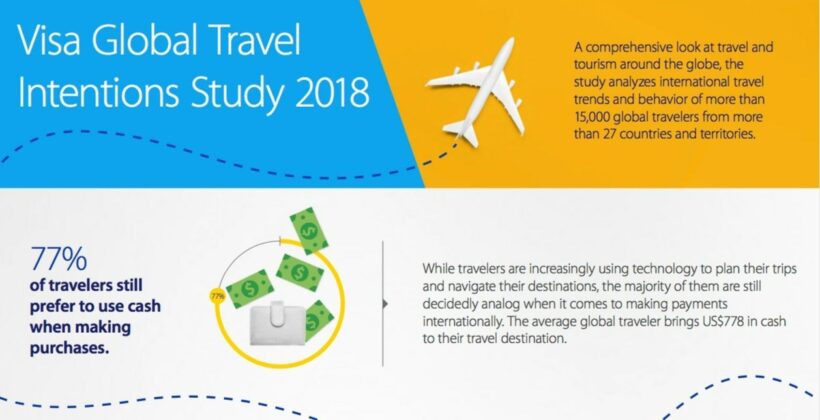 Thais travel more on average than any other nationality, according to Visa's Global Travel Intentions Study.
Suripong Tantiyanon of Visa Thailand says the study also reveals that people are travelling more, but their trips are getting shorter. Thais are expected to leapfrog ahead of other nationalities in the number of vacation trips they take each year – with 3.9 trips planned in 2019. In the Asia-Pacific region as a whole, the average is 2.8 trips, and globally 2.7 trips. But Thais tend to be away for an average of five nights, compared to the global average of eight nights, down from 10 nights in 2013.
The survey also showed that 72% of people prepared their foreign currency prior to their departure date.


See the whole study HERE. Additional sources: The Nation.

Looking to jettison some items before jetsetting away or chartering a yacht? Look no further than Thaiger Classifieds where you can find and post items, work, property and more for free.

'BTS' K-pop group denounced by Jewish human rights organisation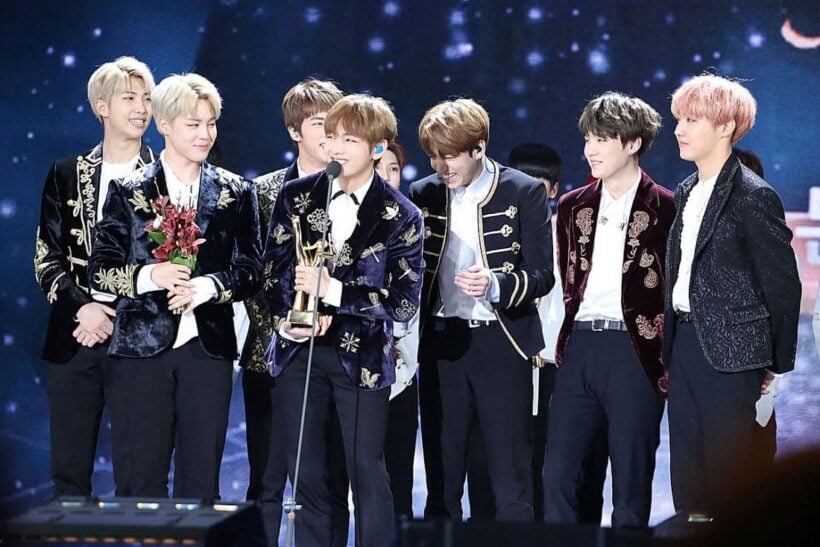 by The Japan News – Asia News Network
The Simon Wiesenthal Centre, a Jewish human rights organisation based in the US, issued a statement denouncing South Korean boy band BTS for wearing hats with a logo similar to a Nazi symbol and flying Nazi-like flags at a concert in the past.
"The result is that young generations in Korea and around the world are more likely to identify bigotry and intolerance as being 'cool' and help erase the lessons of history. The management of this group, not only the front performers, should publicly apologise," the statement said.
Known as Bodan Shonendan in Japan, BTS has been under fire as one of its seven members once wore a T-shirt with an image of the atomic bombing. The group's participation in a music show on the TV Asahi network on Friday was canceled because of the controversy.
The shirt worn by Park Jimin of BTS in October 2017, that set off the current controversy
The boy band, whose members are all in their 20s, have achieved huge worldwide success with polished dance moves, diverse music, their own production, original songs and honest musical topics that appeal to their young audience. In the past 12 months they've broken traffic records on YouTube and amassed numerous awards, including the American Music Awards over the past two years.
Meanwhile AFP reported that the managers of BTS have issued an extensive apology after controversy erupted in the lucrative Japanese market over a T-shirt worn by one of the vocalists showing a nuclear blast.
In a 1,000-word statement released in Korean, English and Japanese, management firm Big Hit Entertainment repeatedly offered its "sincerest apologies".
It sought to distance the septet from the row, saying it bore responsibility, and went on: "Big Hit does not condone any activities of war or the use of atomic weapons."
Responding to further accusations the K-pop stars had used Nazi imagery, the company said it opposed all organisations "oriented towards political extremism and totalitarian beliefs including Nazism".
Known for their boyish good looks, floppy haircuts and meticulously choreographed dance moves, BTS have become South Korea's best-known and most valuable musical exports. A year ago the group also spoke at the UN in New York with their message of self-worth, 'Loving Yourself' and 'equality for all genders and races'.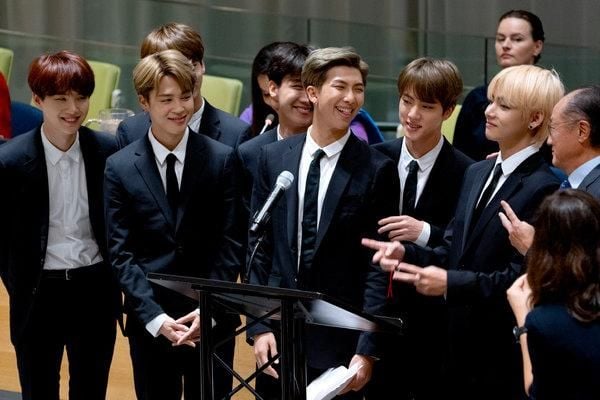 BTS speaking at the UN in New York as part of the UN program for youth
They sold 380,000 tickets for their current Japanese tour, and their singles sell hundreds of thousands of copies each. The tickets for their Japanese tour sold out in two minutes.
But South Koreans bitterly resent Tokyo's brutal 1910-45 colonisation of the peninsula, which came to an end with Japan's Second World War defeat after the atomic bombings of Hiroshima and Nagasaki.
Historical issues still weigh heavily on the relationship between the neighbours, both of them market democracies and US allies, even while they share widespread business and cultural connections.
Japanese television station TV Asahi last week cancelled a performance by BTS after a photo went viral of band member Jimin wearing the offending shirt.
The garment featured the phrase "PATRIOTISM OUR HISTORY LIBERATION KOREA" repeated multiple times alongside an image of an atomic bomb explosion and another of Koreans celebrating their independence.
As the row escalated, images emerged of a concert last year where BTS wore uniforms and waved flags that critics said recalled Nazi symbols, and a 2014 photoshoot in which band leader RM wore a cap bearing an SS Death's Head logo.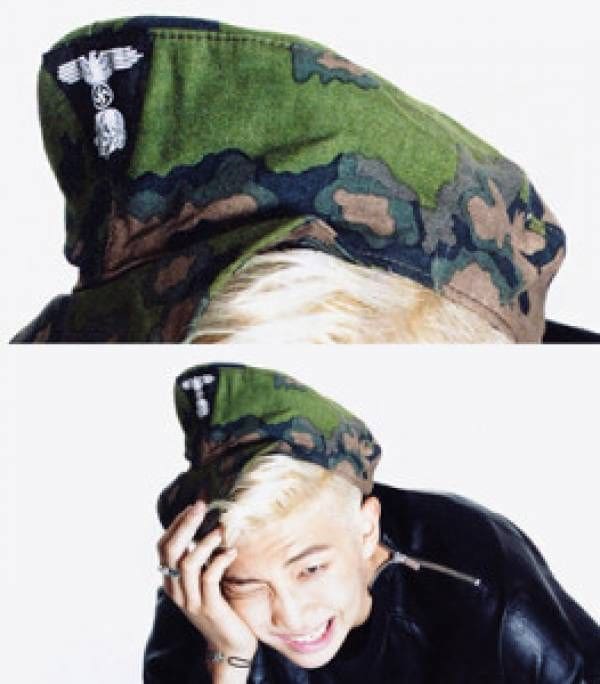 The SS played a key role in the Nazi mass murder of six million Jews during the Holocaust and a prominent Jewish human rights group accused the band of "mocking the past".
"It goes without saying that this group owes the people of Japan and the victims of Nazism an apology", said Rabbi Abraham Cooper of the Simon Wiesenthal Centre in Los Angeles.
"Those designing and promoting this group's career are too comfortable with denigrating the memory of the past," he added.
In its statement, published on Facebook late Tuesday, Big Hit Entertainment said the performance in question was of a song by veteran South Korean band Seo Taiji, "Classroom Idea", which "levies social criticism against rigidly standardised education".
The display was intended to criticise totalitarianism and was "in no way associated with National Socialism", it added.
But it "had no intention of causing distress or pain" and was contacting atomic bombs victim associations in Japan and Korea and the the Simon Wiesenthal Centre to explain and apologise, it added.
Big Hit said it had failed to provide "necessary and careful support to our artists", who were "in no way responsible for any of the issues".
BTS are the leading lights of the K-pop phenomenon and made history earlier this year by becoming the first K-pop band to top the US album charts, twice, a sign of the genre's growing global appeal.
South Korea's top court last month ordered a Japanese steel giant to compensate victims of wartime forced labour programmes, and Min suggested Japanese networks were "making an example of BTS because of the anti-Korean sentiment in Japan".
New additions to the Thailand Michelin foodie guide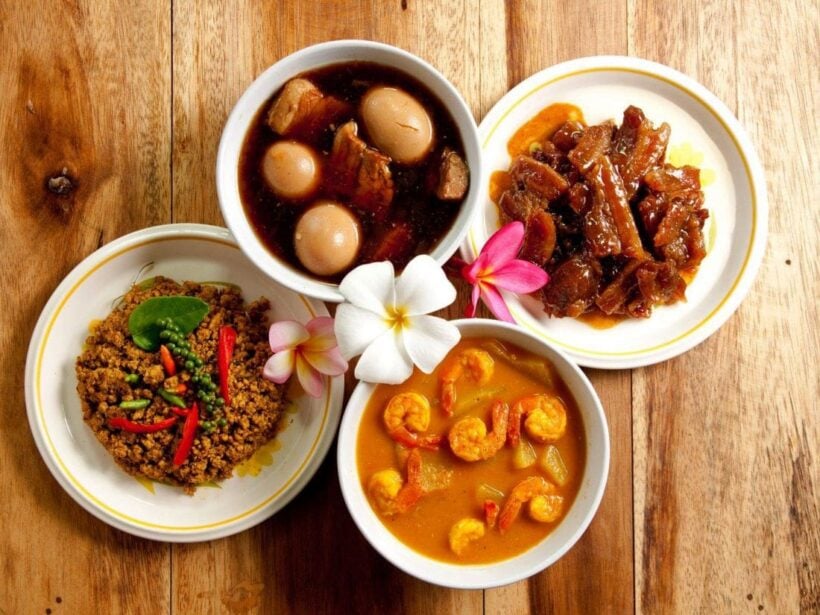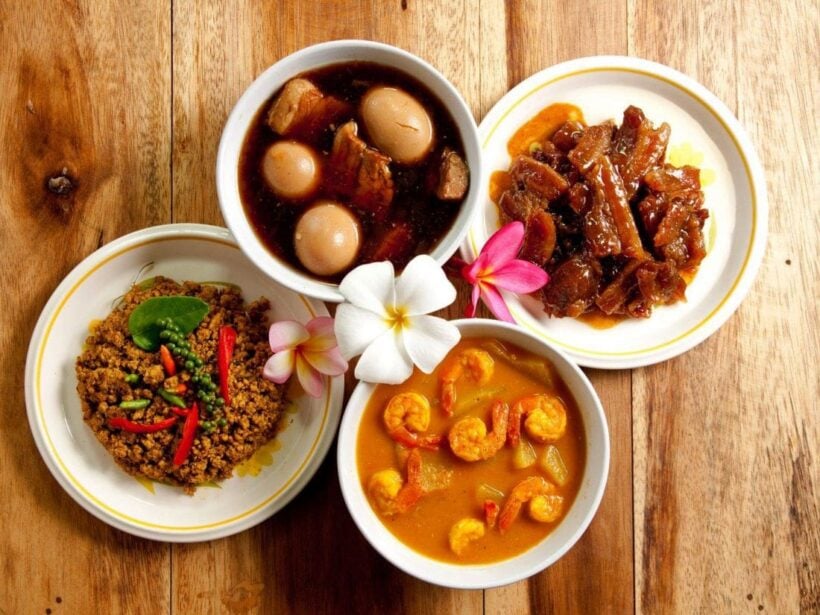 by Khetsirin Pholdhampalit
Thai street food eatery Jay Fai has retained its one Michelin star for the second consecutive year and the legendary Thai restaurant Methavalai Sorndaeng is among the new 10 additions to have been awarded one star, according to the announcement of eateries making it the second edition of Michelin Guide Bangkok.
No restaurant has achieved the coveted highest three-star rating.

All three two-starred restaurants in the inaugural edition, namely Gaggan, Le Normandie and Mezzaluna have retained their stars, while Suhring has been upgraded from one to two stars.

The little red guide has been extended to cover the best dining venues in the Southern provinces of Phuket and Phang Nga for its 2019 edition.

However, Pru restaurant in Phuket is the only restaurant in the two Southern provinces to have been awarded one star.

The other 14 restaurants in both cities, such as the famous venues of Raya and Chomchan received Bib Gourmand awards for being 'good value for money'.

In addition to Methavalai Sorndaeng and Pru, other new one-starred additions include Le Du, Gaa, Canvas, R.Haan, Saawan, Sorn, Ruen Panya, and Suan Thip.

Dining venues in Bangkok's neighbouring provinces of Nonthaburi, Pathum Thani, Nakhon Pathom, Samut Sakhon and Samut Prakan are also covered in this new edition.

ORIGINAL STORY: The Nation
BMA says it's time to sort out Bangkok's soi dogs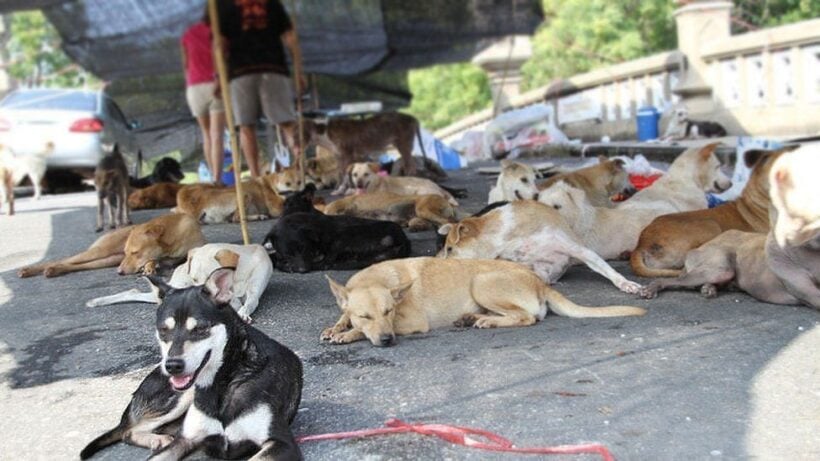 Bangkok's governor says the time is up for the capital's stray dogs. He says 'enough is enough' and that too many people are being bitten and harassed.
Measures adopted by the Bangkok Metropolitan Administration have so far proved insufficient and new plans are now being made to address the ongoing problem of stray dogs.
The sight of soi dogs has been a ubiquitous part of the landscape in Bangkok for hundreds of years.
Officials in 50 districts are now being trained in catching techniques and strays will be removed from the capital and taken up country after screening.
Governor Pol Gen Aswin Kwanmuang has assured the public that collected dogs would not be killed – they would be looked after. But he is urging people who can no longer take care of their pets to contact the BMA and not discard them on the streets.
Aswin says that the current process of vaccinating, neutering and catching dogs that bite people have been insufficient. So he has ordered his deputy to meet with stakeholders in 50 districts to address the problem.
The numbers of soi dogs will first be registered in each district then teams will be assigned to round up those with no owner, those that have strayed and those that might be dangerous to the public. They will first be taken to a BMA facility in Prawet where they will be screened for diseases, vaccinated and sterilised. Then they will be taken to a dog pound in Uthai Thani that can cater for 8,000 animals.
He is also calling on the Department of Public Health, the Veterinarian Department, university vet departments and dog loving organisations to help with updating processes and procedures for controlling the stray dog problem.
SOURCE: Daily News